Do you want to unlock your iPhone network? There are several online services to get this job done with affordable charges. Also, the process is quite simple and quick most of the time. Therefore, you do not have to be tech-savvy to get the free sim unlock iPhone.
This article will discuss in detail multiple ways to unlock the iPhone network. With that said, let's get started!
Network Unlock in iPhone for Free – A Detailed Guide
1.1 If You Have a SIM Card From A Different Carrier
If you have a new SIM card from a carrier other than your current, you will need to follow these steps:
Insert the SIM card into your device.Although the SIM card does not ask for a pin code, it is recommended to turn off the request for a pin code.
Turn the device ON and connect to a WiFi network.
The iPhone will download a few small updates. After that, you are all set to use the new network!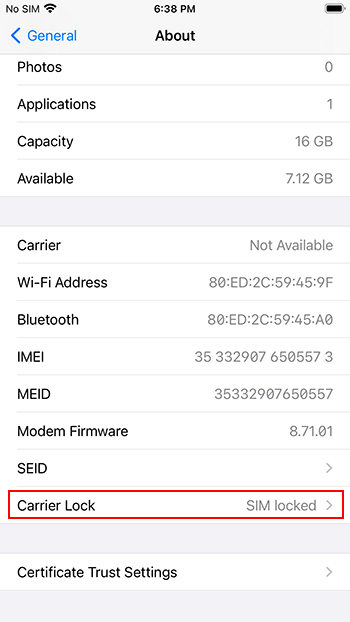 1.2 If You Have No SIM Card
You might be facing a situation where you do not have a new SIM card to insert. This way, the simple solution is to reset your device. You can first back up your data on a computer. Then, erase the device as follows:
Settings > General > Reset Erase All contents and settings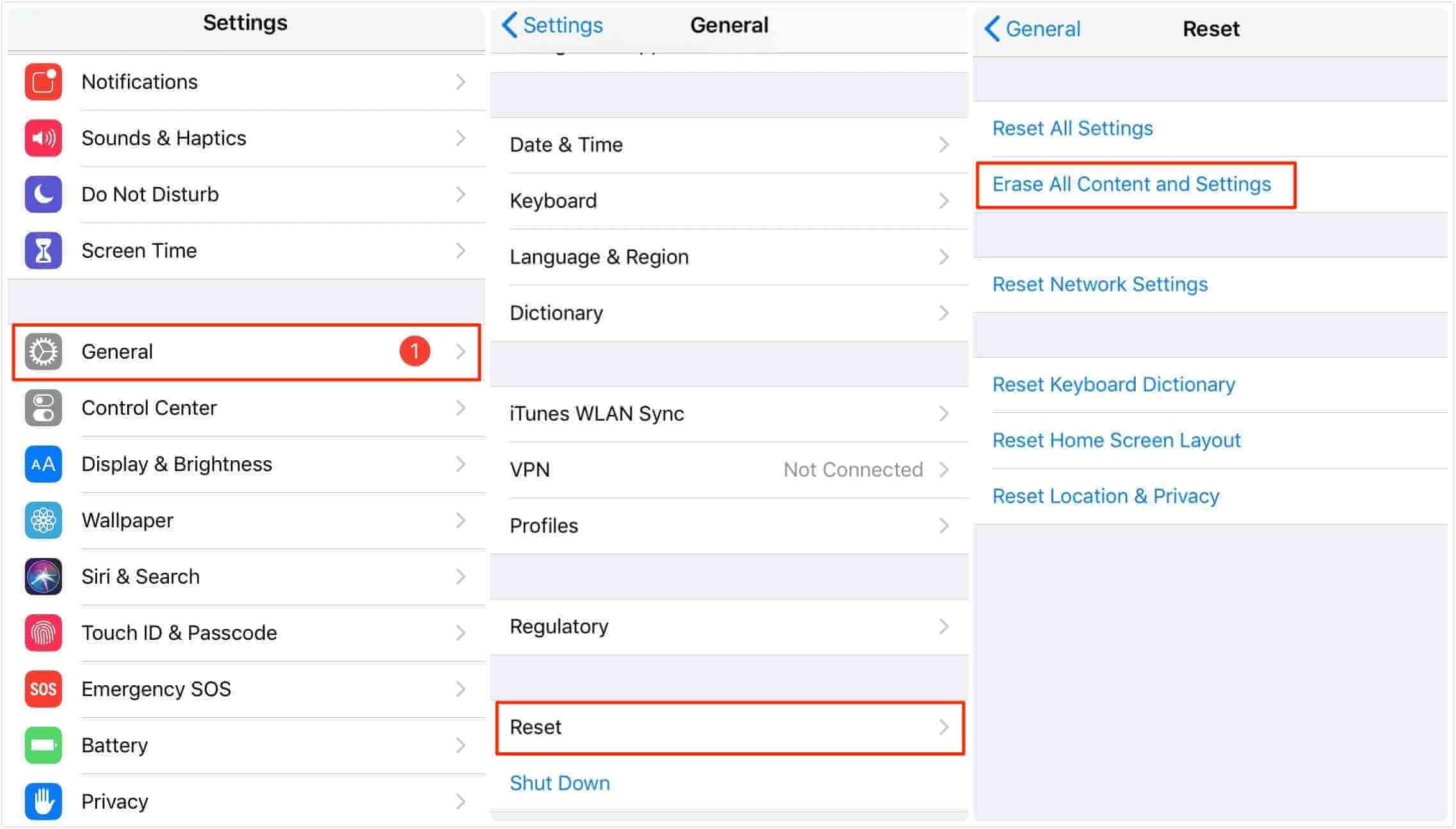 Now, turn on your iPhone and restore all the data. Once done, you are all set to unlock your iPhone.
4 Online Services to Help You Network Unlock iPhone
While the methods mentioned above are useful to some extent, there are always some drawbacks. For instance, you can lose your data, or if you are not facing the situations we discussed, these methods will not work.
1

iMEInow
iMEInow is one of the most popular online platforms for free IMEI checking and unlocking services. The website works in three simple steps. First, you submit your IMEI number. iMEInow marks your IMEI number and saves it in its database, which can take a few hours. Lastly, your phone is unlocked, and a confirmation email is sent to you.
The website has a user-friendly interface. The biggest benefit of iMEInow is its direct connections with various manufacturers.
Another reason to choose iMEInow is that your phone remains usable throughout the process. While the platform tries to take minimum time, you can continue using your iPhone for your important business.
iMEInow offers a money-back guarantee if your phone is not fully unlocked. In addition to that, you will also find the prices quite affordable. The website is not limited to iPhones only. You can unlock Samsung as well as iCloud for reasonable prices.
2

Official iPhone Unlock
Official iPhone Unlock is a service offered DirectUnlocks. The platform offers unlocking services for iPhone, Samsung, and many other manufacturers. It also allows iCloud Unlock, Password Reset, and IMEI check.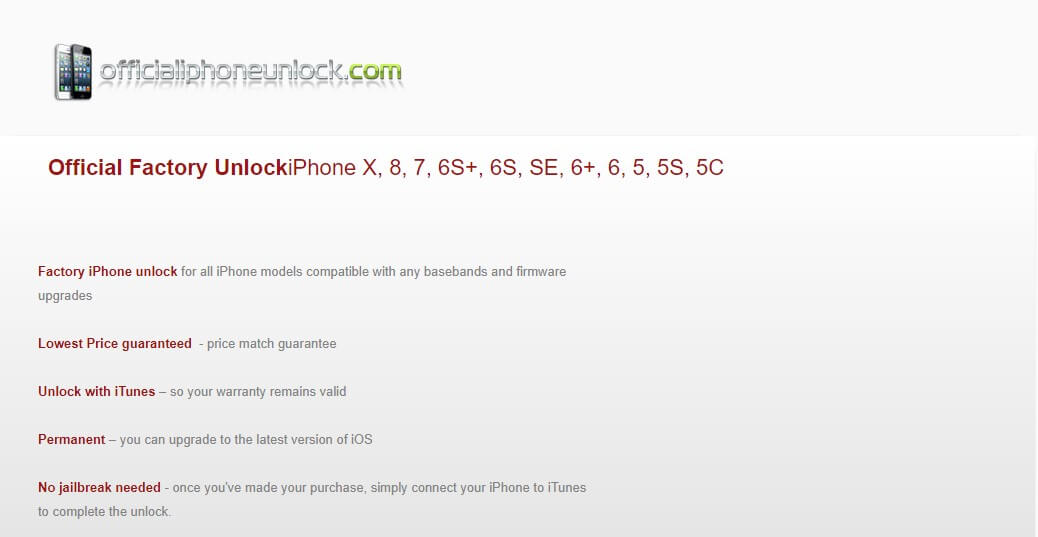 The services offered by Official iPhone unlock are claimed to be 100% legal. They have a direct connection with the manufacturer's databases. The website offers an easy way to unlock your iPhone.
You simply need to enter your country and network name. The process starts with providing your device details. The website double-checks to make sure your entered information. If there are any mistakes, they automatically correct them.
And, your iPhone is ready! You will get the confirmation via email and SMS. The best part of Official iPhone Unlock is that it allows you to track the progress throughout. While the process is effective, it can take up to 24 hours to unlock your iPhone.
However, a plus point is that a dedicated customer support team can help you 24/7. The prices are also cheaper compared to most other service providers.
3

Doctor SIM
Doctor SIM is a well-known website, working for over 15 years. The main reason for the platform's popularity is its support for a wide variety of languages. It offers services to unlock several devices, including Apple, Blackberry, HTC, Huawei, LG, Motorola, Nokia, and Samsung.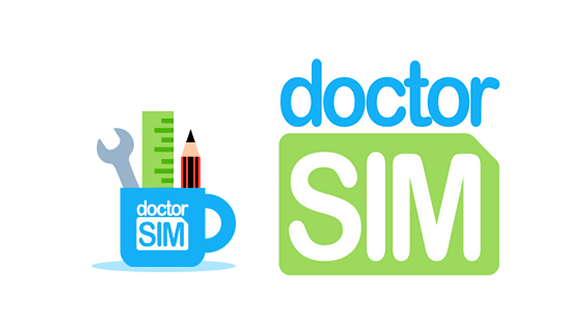 The website allows you to download an in-depth IMEI report on the current status of your phone. The website allows you to unlock your iPhone by Apple's recommended method.
Using Doctor SIM, you can easily move to another network carrier. Plus, you can continue using your iPhone throughout. The process is 100% legal and safe. It does not include any modification, jailbreak, or factory reset. Thus, your data will remain secure.
Another benefit is that the process works for all iPhone models and iPad. The website's interface makes it easier to select your iPhone model as all are listed with pictures.
The prices are competitive according to other services. In addition to that, Doctor SIM also offers various discounts from time to time. Compared to most other service providers, it works quicker. You can expect the process to get started right after 20 minutes from your payment.
4

CellUnlocker
Cellunlocker is another positively-reviewed website to unlock a variety of devices. It offers services for iPhones, Nokia Lumia, OnePlus, Sony Xperia, Blackberry, etc. On the other hand, it allows various networks as well.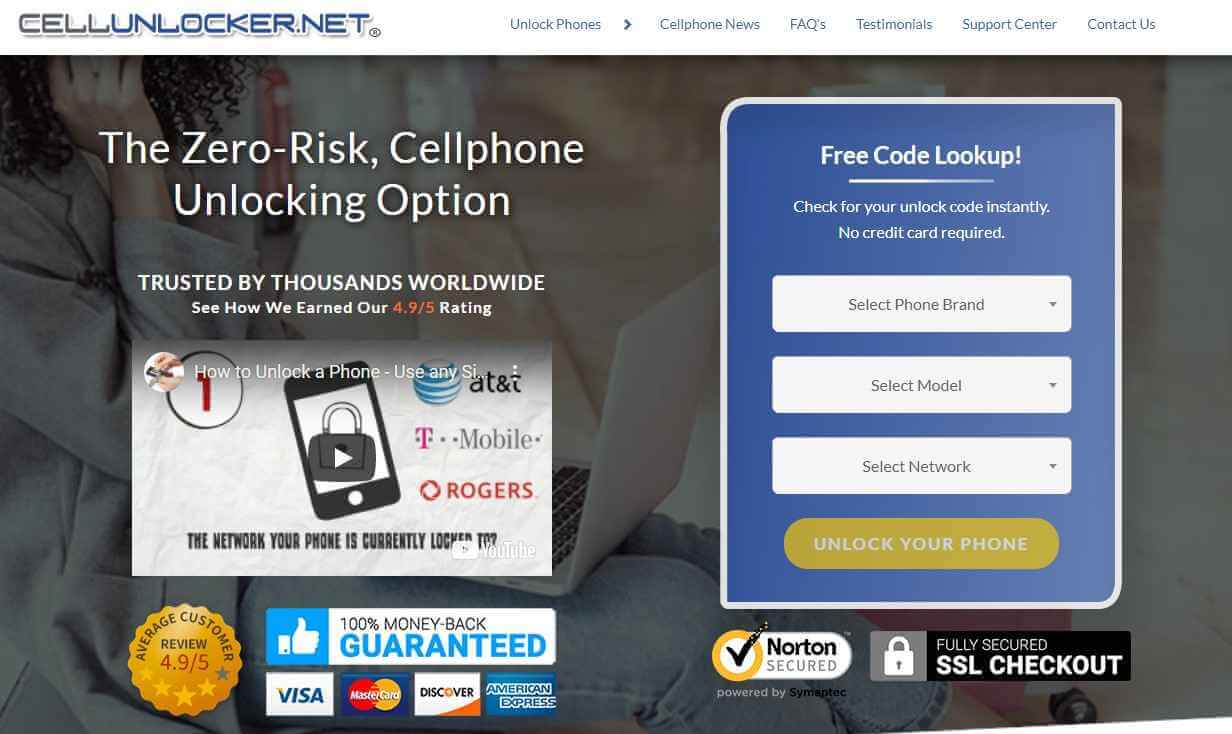 Unlike some other carriers, Cell Unlocker unlocks your phone permanently. You will also find the prices quite affordable. Plus, you also get a money-back guarantee. If the website is unable to get your device, you receive 100% of your payment.
Cell Unlocker has been doing this job for over 15 years. Whether you want to switch your carrier service or unlock your phone immediately, they will get the job done. You can expect your iPhone to be usable worldwide once it is unlocked.
The Cell Unlocker support team is also remarkable. Their staff is there to help you 24/7 via phone number and live chat.
The Ultimate Solution To Network Unlock iPhone
iMyFone iBypasser is one of the most effective iPhone unlocks service providers. The website offers quick services wrapped in multiple price packages. It protects your privacy and includes no viruses at all. Plus, all your payment information is kept secure.
Key Features:
Easy SIM Unlock: iBypasser helps you unlock a SIM card easily. Once your iPhone is unlocked, you can use any network carrier. It helps you unlock your iPhone from any network carrier. The best part is that you do not have to contact the provider. The process is entirely safe and includes no harm to your device.
Low-Cost Packages: You can download the application for free on Windows. You can view the pricing packages ranging from $39.95 to $69.95 with safe payment options.
Simple and Quick: The entire unlocking process takes only three steps to complete. It is so easy that even a person with no technical skills can complete it.
Here is the video tutorial to unlock carrier-locked iPhone with iMyFone iBypasser.
Steps to Bypass iPhone SIM Lock
Step 1. Download and install iMyFone iBypasser on your Mac or Windows. Open it and choose "Remove iPhone SIM Lock" and hit Start.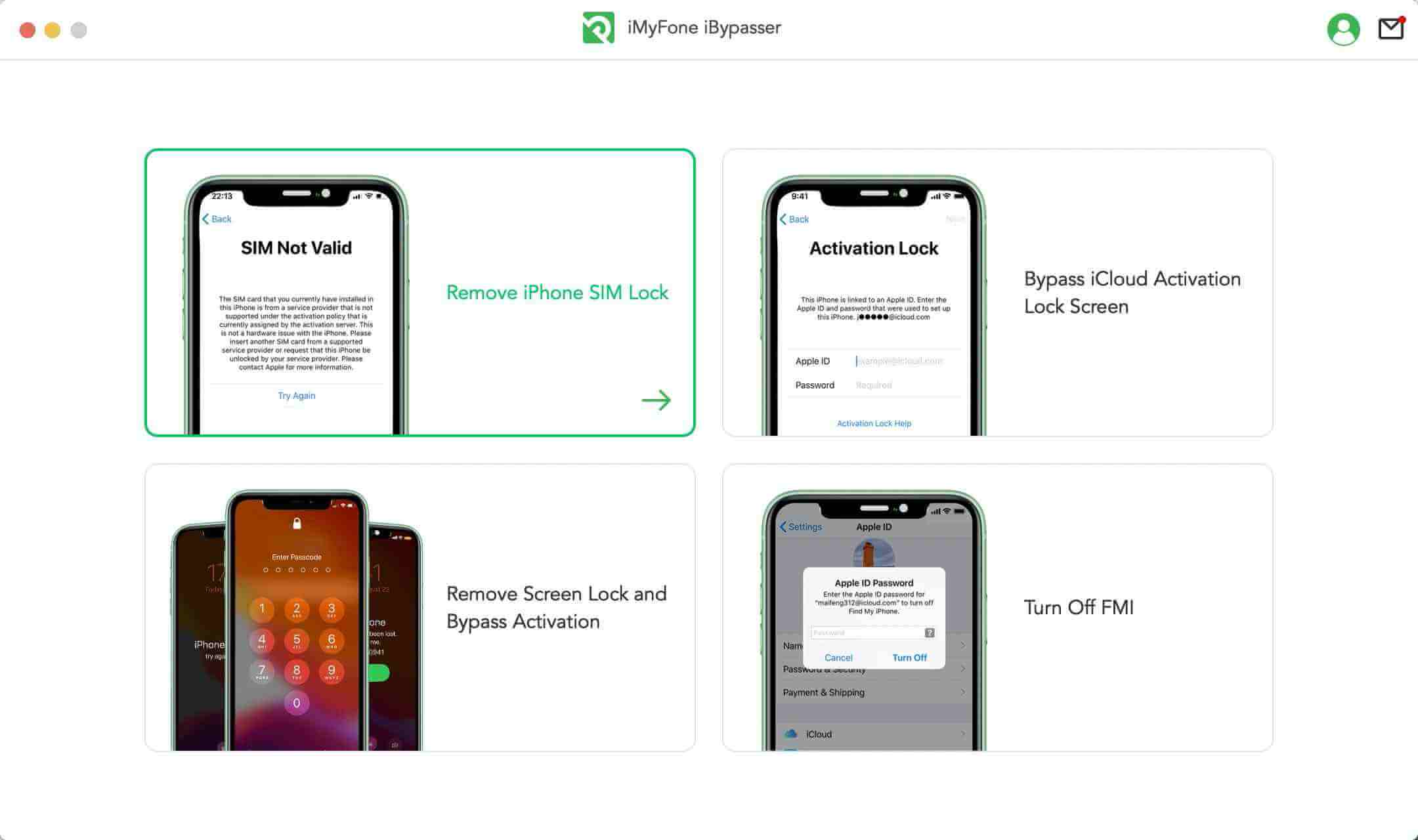 Step 2. Connect your iDevice to PC with USB cable.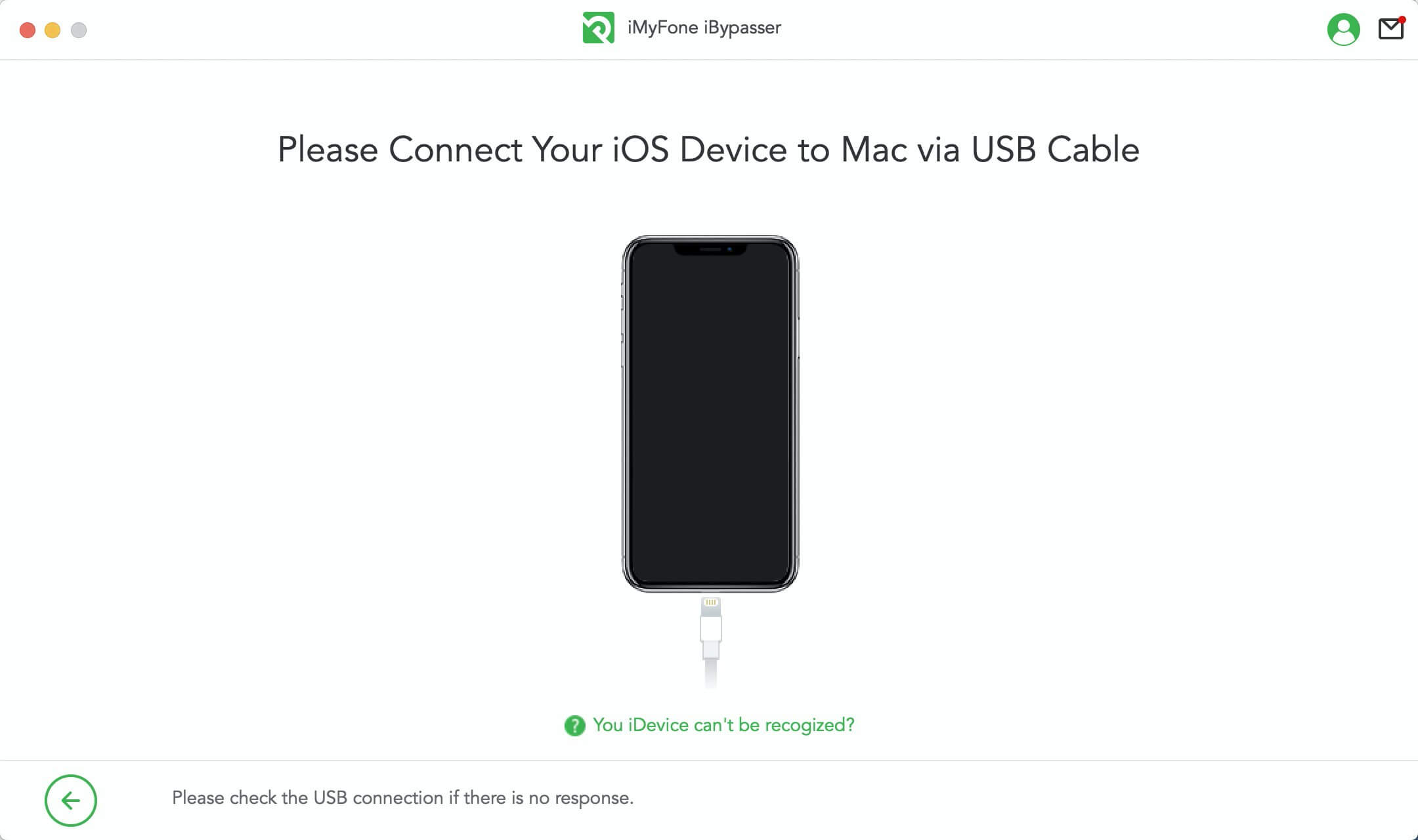 Step 3. Click Next to jailbreak the device.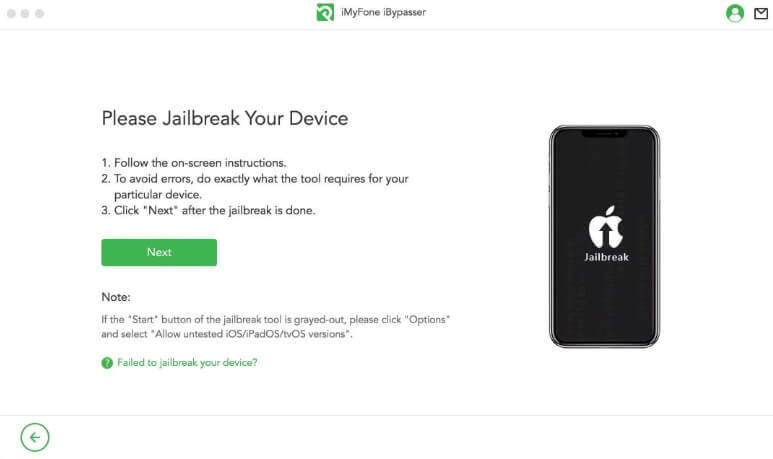 Step 4. Comfirm your device's information.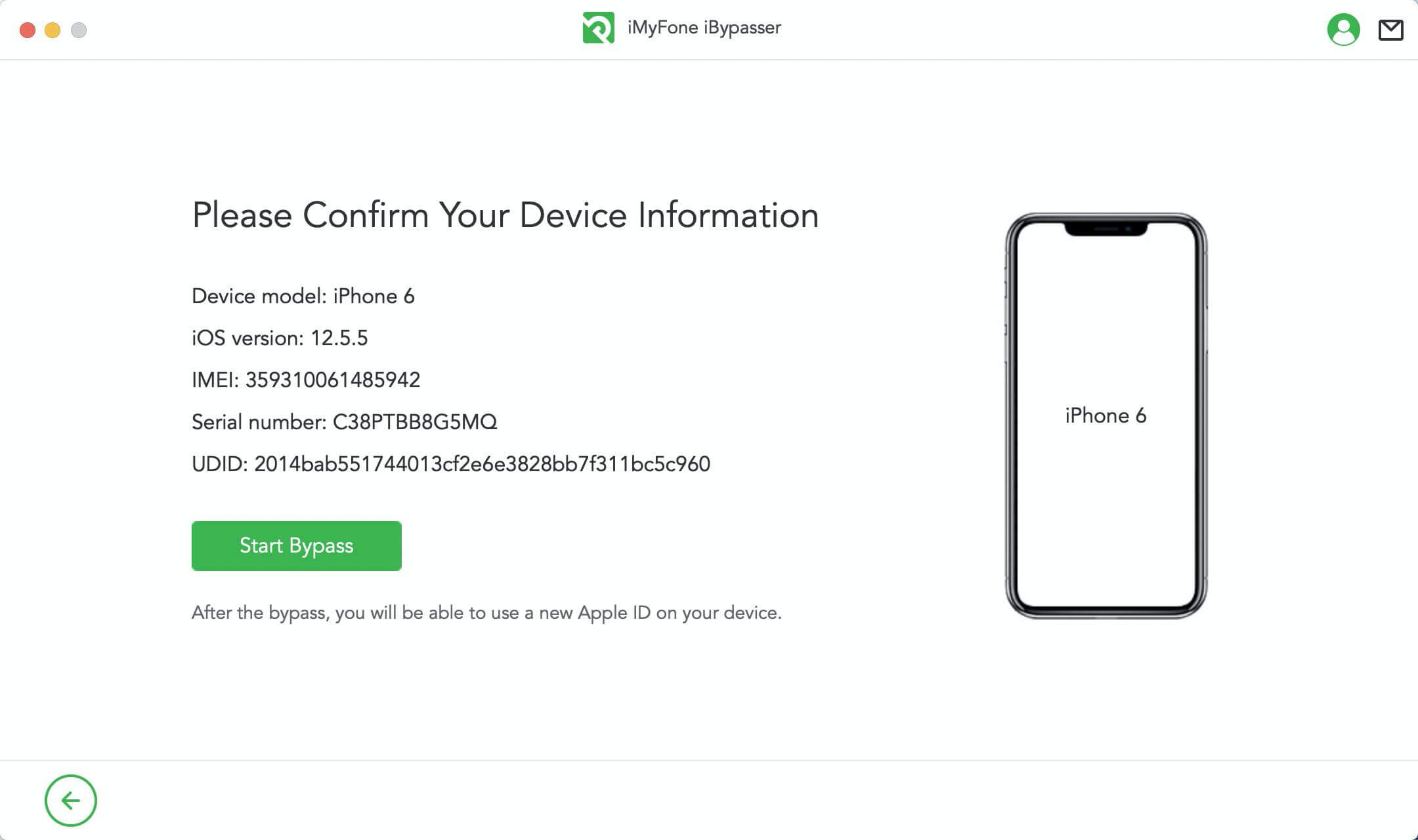 Step 5. Wait a minute to unlock the SIM lock.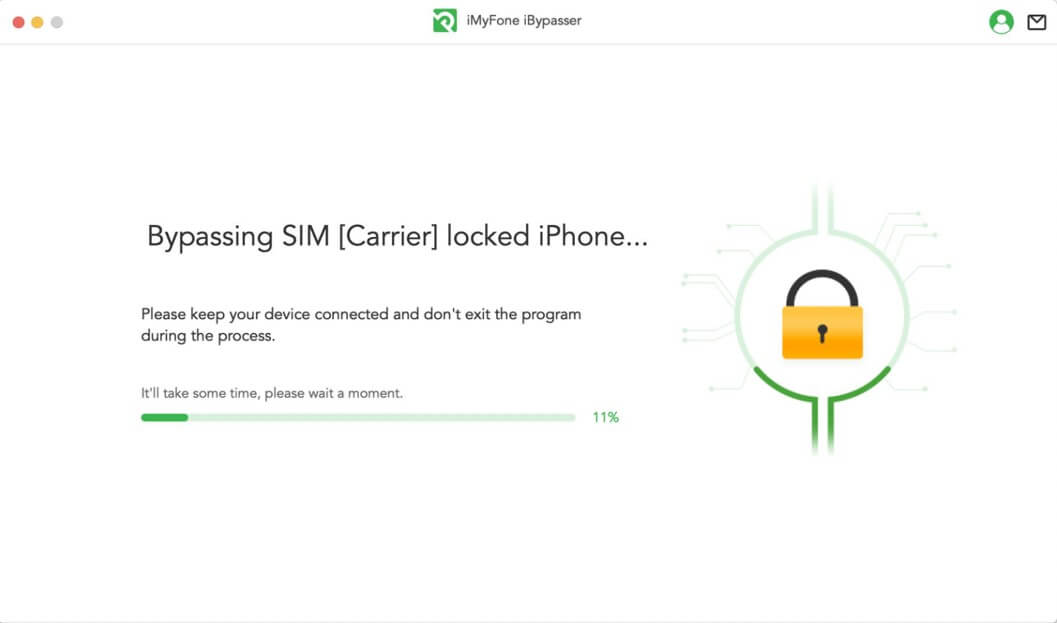 Step 6. Now successfully bypass the SIM lock.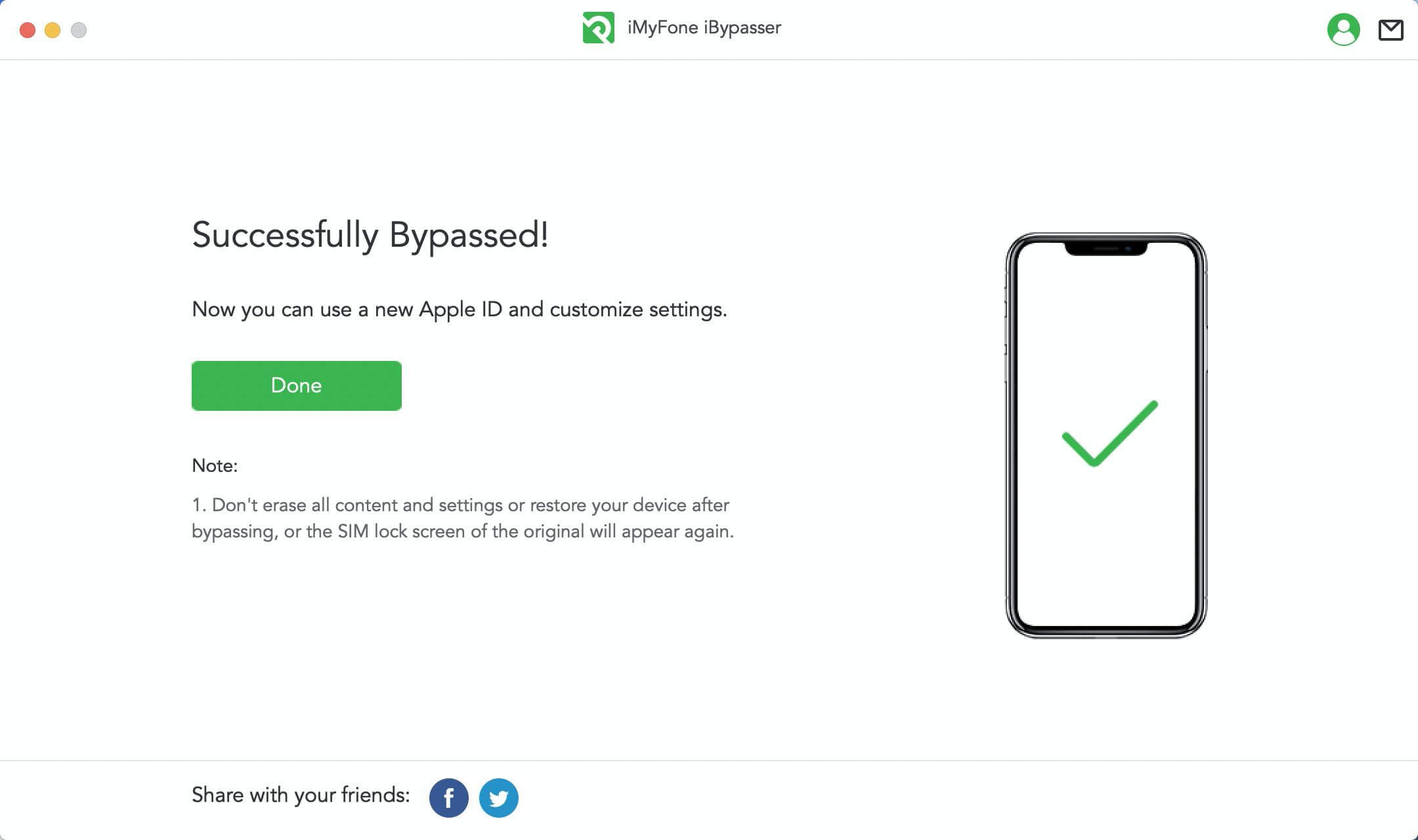 Final Thoughts
Conclusion These are all the ways you can free SIM unlock iPhone. While all the services are good, iMyFone iBypasser stands out as the most trusted and effective. It can help you unlock your iPhone and make it compatible with all network carriers worldwide.