If you are looking to buy a second-hand smartphone associated with Vodafone's network or you have a Vodafone network phone that you want to sell, it's likely to be carrier-locked.
However, all hope is not lost yet. We will guide you can unlock Vodafone Phone so that you can access any carrier on your phone, why you should do it and what benefits it can provide you.
Part 1: Everything You Need to Know about Unlocking Vodafone's Phone
1
What is Vodafone Lock
Vodafone locks your SIM if you have entered the wrong pin multiple times or forget your password to avoid any security breach. You will not be able to use your phone until you unlock your Vodafone.
The Vodafone carrier lock can also occur if the phone is exclusive to the Vodafone network and the SIM of another network is inserted into the Device.
2
Why Unlock Your Phone
There are many reasons you should use an unlocked phone without any restrictions. Here are a few of them:
(1) Internationally Travelling
Imagine traveling to another country but being unable to use that country's SIM On your phone to make calls and use network data. That is a situation that a locked phone can get you into, as it does not allow any other SIM to use on that particular phone. While on the other hand, an unlocked phone gives you the freedom of using any mobile carrier worldwide.
(2) Switch Carriers
Switching carriers allow users to choose their required service provider according to their requirements. A locked phone does not give this freedom to the user, as they are bound to use only their carrier SIM no matter how much they like their services. The user does not have to worry about carrier switching with an unlocked phone.
Part 2: How to Unlock Vodafone Phone
1
If You're a Vodafone Customer
If you are a Vodafone customer and thinking about moving to another network or want to sell your current Vodafone-associated phone, follow these steps.
Step 1. Request Vodafone for a NUC (Network Unlock Code). To do this, go NUC request page and answer some questions.

Step 2. Enter your account details, account number, and device details (Samsung, iPhone, Google, etc.)
Step 3. Enter IMEI code. To find IMEI on iPhone.

(a. Dial *#06#*.

(b. Settings > General > about > IMEI information .

Step 4. Click on Submit. A confirmation email from Vodafone will be received
Step 5. NUC code and how to use it details will be shared with you.
Step 6. Follow the process (which involves the user restarting their phone with a Non-Vodafone SIM card and entering the NUC when requested).
Step 7. Your phone is now unlocked, and you can choose the carrier of your choice.
2
If You're not a Vodafone Customer – via Third-Party Service
If you are not a Vodafone customer looking to buy a phone associated with Vodafone. Then the unlocking process can be done via Third-party services.
(1) DoctorSIM Unlock Service
DoctorSIM is a quite popular third-party app that is used to unlock phones. This third-party service lets the user get NUC code while not compromising the Device's security. Follow these steps to unlock Vodafone Phone.
Step 1. Go to the DoctorSIM website.

Step 2. Select your phone model from the list.
Step 3. Select Vodafone with service and country.
Step 4. Enter the IMEI code of your Device.
Step 5. You will receive the Vodafone unlock code.
Step 6. Enter the unlock code on your phone to unlock it.
---
(2) iMeinow
The iMeinow is another third-party service that unlocks your iPhone from the Vodafone carrier. Almost all of the iPhone models can be unlocked using their service. Follow these steps to unlock your phone.
Step 1. Go to iPhone IMEI website.
Step 2. Enter unlocking form.
Step 3. Enter your iPhone's IMEI number.
Step 4. Click on unlock and pay the required payment to proceed.
Step 5. Your iPhone will be unlocked from Vodafone.
---
(3) iMyFone iBypasser - The Ultomate Solution
All the mentioned methods work on some devices and not on others. But there is another way to easily unlock your SIM card without compromising your phone's security. That is iMyFone iBypasser, the one window solution of all things unlocking related with many useful extra features.
Key Features:
iBypasser can unlock any SIM regardless of the carrier, without the need to contact the service provider.
After it unblocks your phone, you have the freedom to opt for any carrier worldwide.
iBypasser unlocks your phone without compromising its security and ensures data privacy remains intact.
Besides unlocking your phone from its current carrier, iBypasser comes packed with other lucrative benefits. Like Bypass iCloud activation lock, and can disable Find My [device].
Here is the video tutorial to unlock carrier-locked iPhone with iMyFone iBypasser.
Steps to Bypass iPhone SIM Lock
Step 1. Download and install iMyFone iBypasser on your Mac or Windows. Open it and choose "Remove iPhone SIM Lock" and hit Start.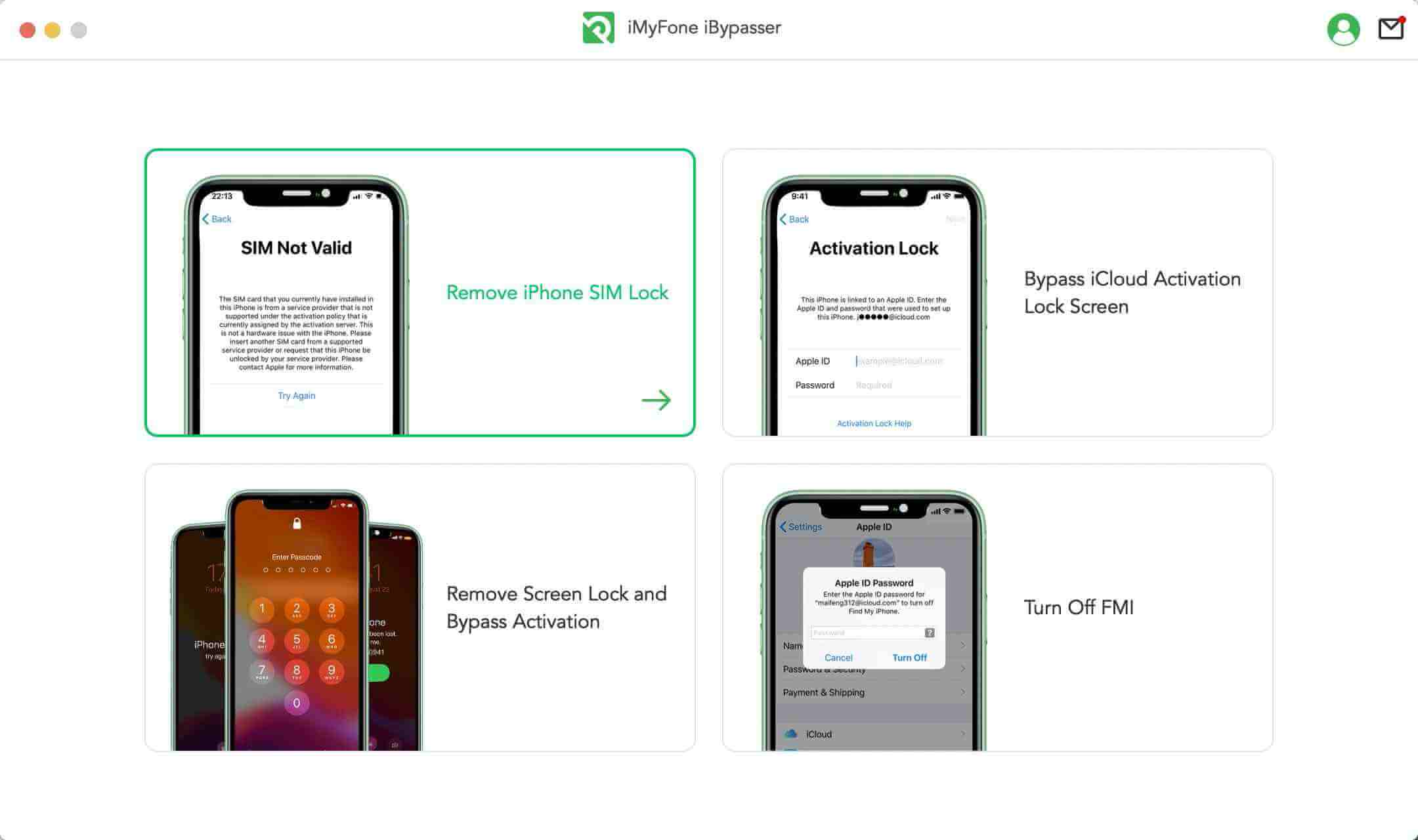 Step 2. Connect your iDevice to PC with USB cable.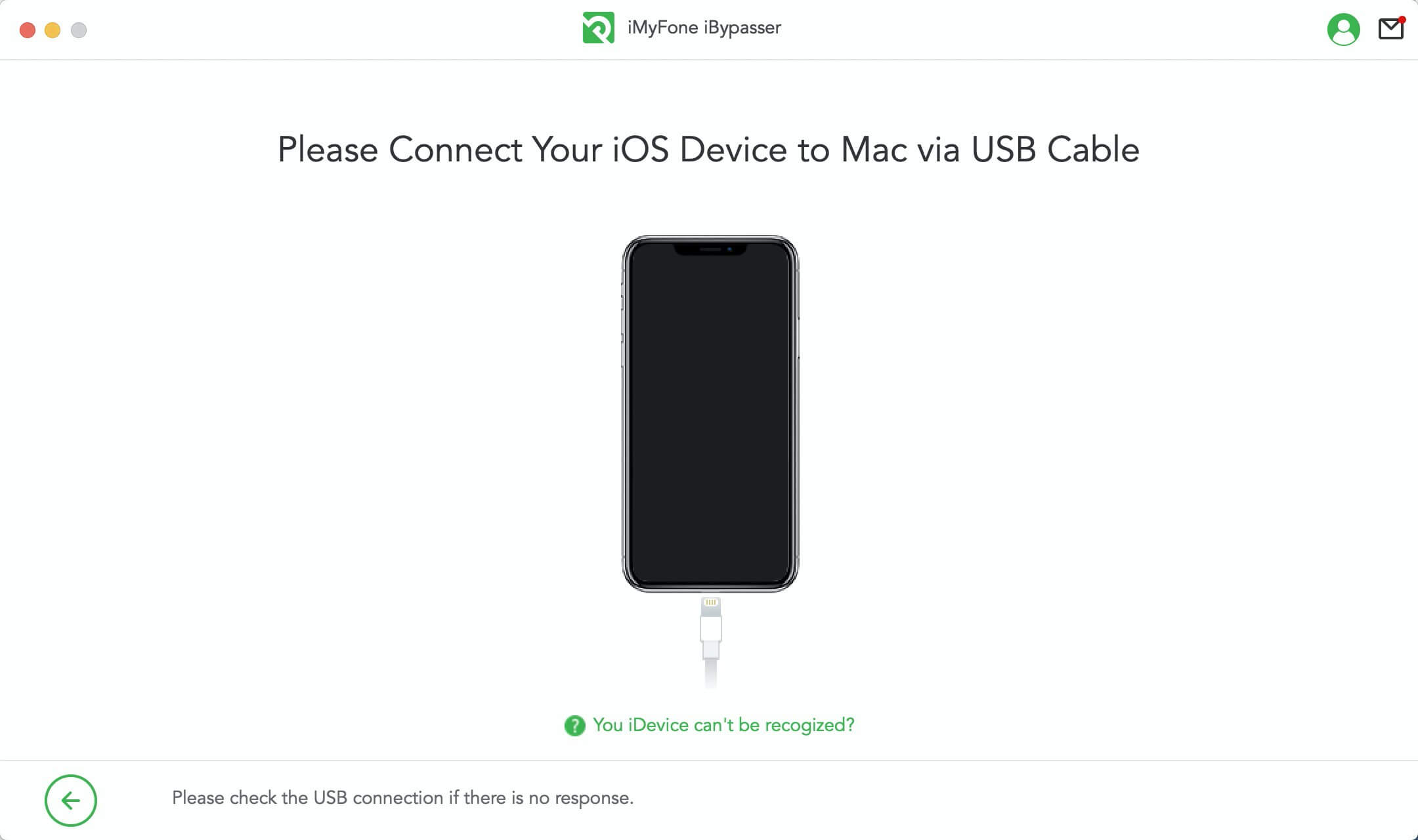 Step 3. Click Next to jailbreak the device.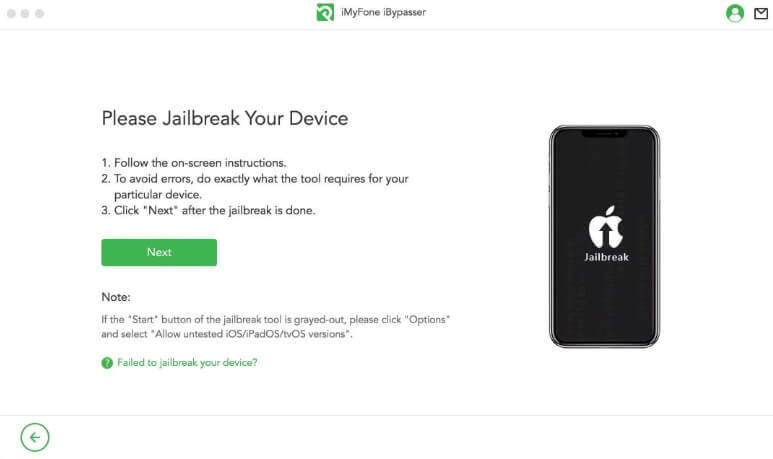 Step 4. Comfirm your device's information.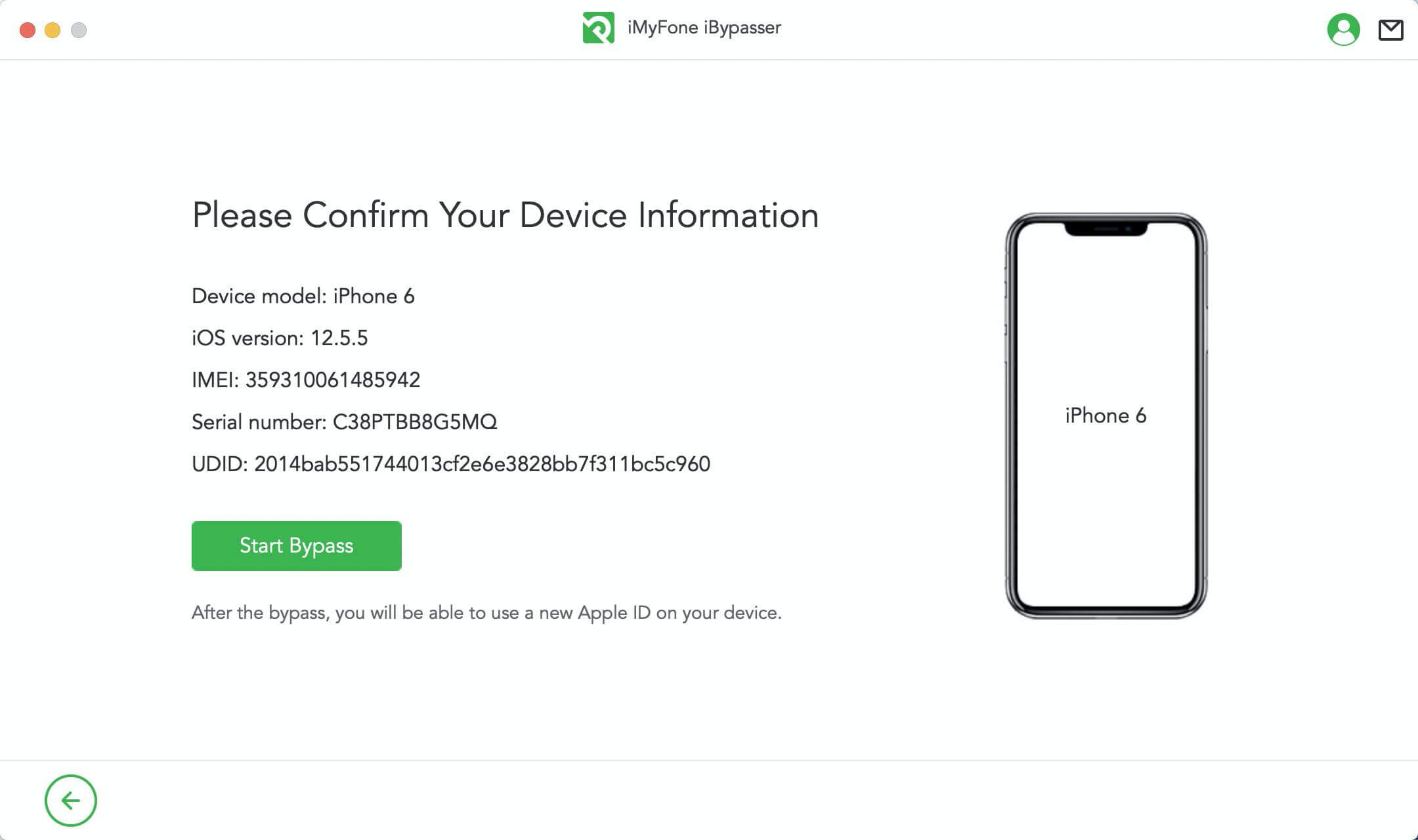 Step 5. Wait a minute to unlock the SIM lock.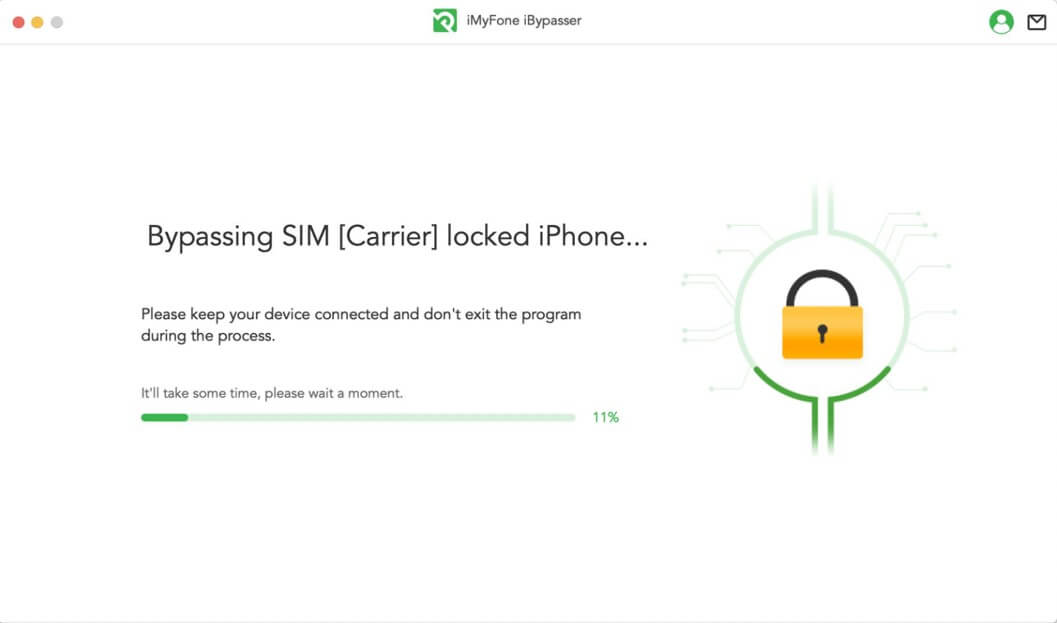 Step 6. Now successfully bypass the SIM lock.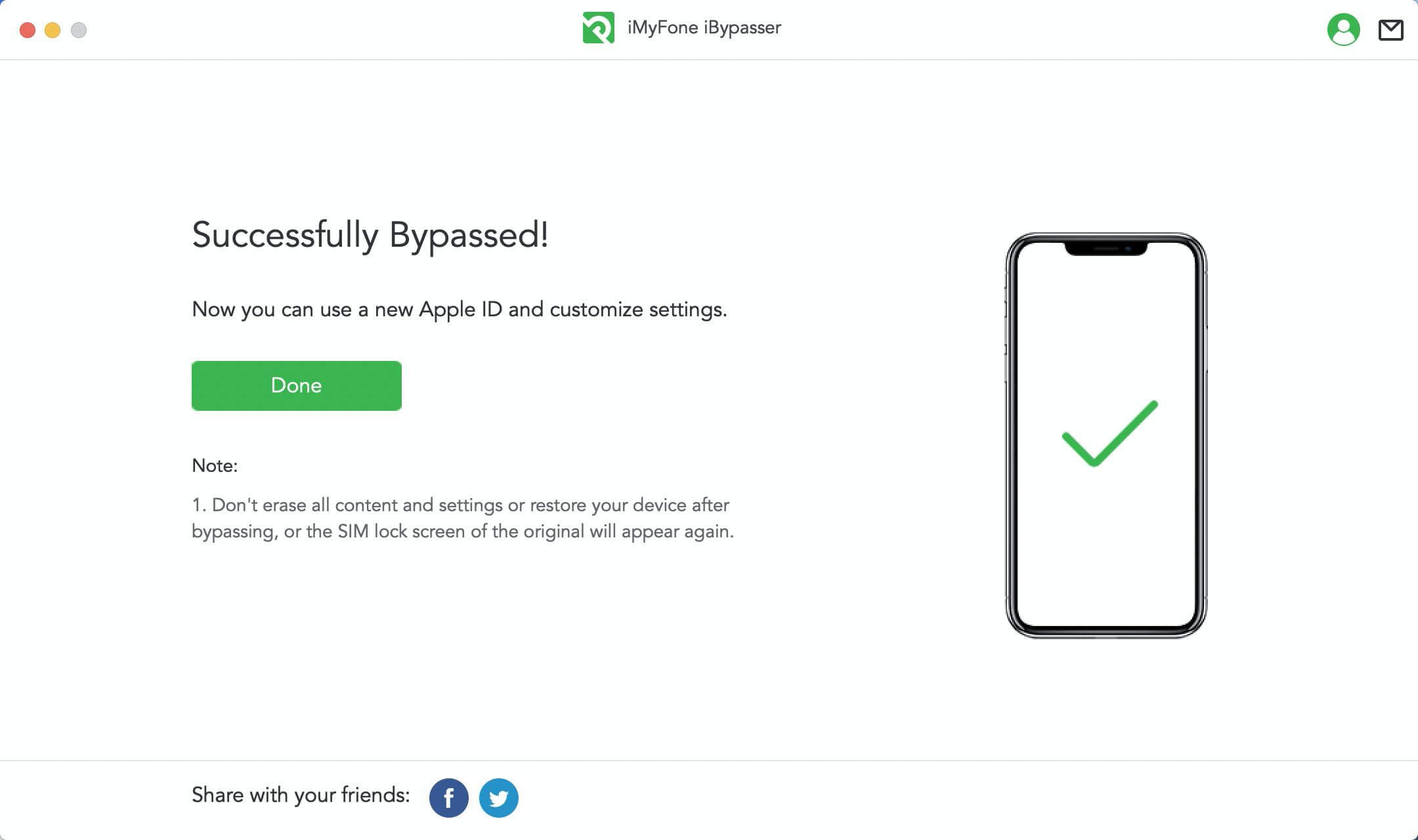 Conclusion
The benefits of using an unlocked phone, free from the restrictions and limitations of a carrier, are one everyone should have. The freedom to use the service provider they like most and what fits their requirements.
iMyFone iBypasser is a strong choice when unblocking your phone from Vodafone or any other carrier. The simple and quick procedure of unblocking and bundling with many other useful features is hard to find.