Customers who have a restricted budget often make the decision to purchase an iPhone from a locked network with a two-year contract. This is because consumers believe this to be the superior option.
Additionally this implies that you won't get a chance to use SIM cards from any other operators with your iPhone, since it'll only be compatible with Xfinity. If you are interested in unlocking your Xfinity iPhone so that you may use a SIM card from any carrier, then the answers that you need can be found right here on this page.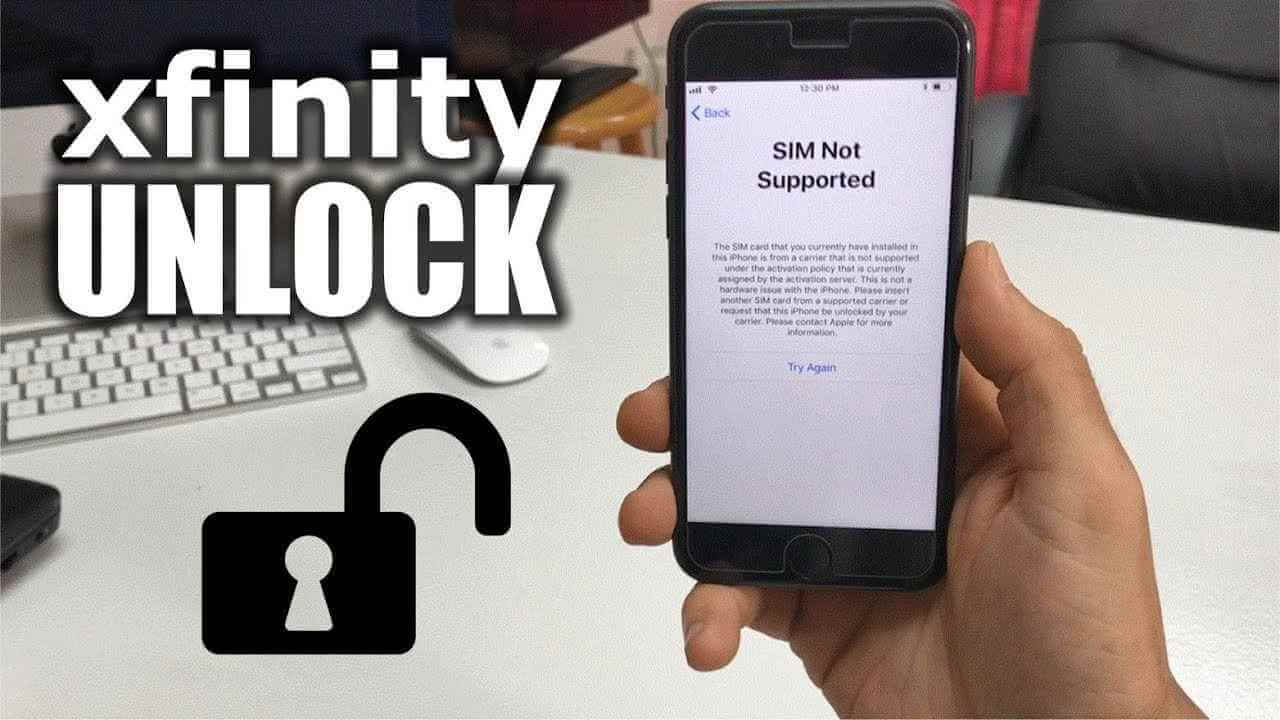 Part 1: Things You Should Know about Unlocking Xfinity Phone
1

What is Xfinity
Xfinity is a trademark used by Comcast Cable Communications, LLC, a division of the Comcast Corporation, to sell household cable TV, broadband, phone, and wireless services. Xfinity is owned by the parent organization, Comcast Corporation. The company was launched for the very first time in 2010, and before to that, these services were generally sold under the Comcast label.
2

Why Unlock Your Phone
i) International Travel
When you travel outside of the country, you are likely to run up significant additional costs on your data package. It is for this reason why airports often have shops where local mobile SIM cards may be purchased. After you have successfully unlocked your device, you can just insert one of these SIM cards, and you will no longer need to be concerned about incurring any unanticipated fees.
ii) Switch Carriers
If you are moving to a different carrier, the company will make every effort to offer you a new Smartphone so that they may enroll you in a separate payment schedule and sign a new agreement with them. If you currently have a phone that meets your needs and you are satisfied with it, you may save money by unlocking your existing Smartphone rather than purchasing a new one. Obtaining an access code for your iPhone is not at all a costly operation, and doing so might end up saving you a significant amount of money over time.
3

The Requirements of Unlocking Xfinity
It won't be an issue if you really need to unlock your Xfinity iPhone in order to make it compatible with a different cellular service provider.
The following are some of the prerequisites that must be met:
The bill for the iphone has to be paid in full.
The same iPhone cannot be used with multiple Xfinity Mobile accounts at the same time.
There must be at least sixty days from the time the device was registered and now.
There is no way your Xfinity Mobile account should have an overdue balance.
Unlocking the phone is something that can only be requested by the account owner, the Primary customer, or the Manager.
It is not possible to file a complaint of the phone being stolen or lost or to implicate it in any fraudulent conduct.
Part 2: How to Unlock Xfinity iPhone Before 60 Days
1

Unlocking Xinfinity iPhone Using Online Services
Here are three of the most popular online services for unlocking Xinfinity iPhones.
i) iMeinow
The iPhone unlocking solution provided by imeinow.com which is both the most affordable and the quickest available option. They have successfully unlocked hundreds of iPhones for clients, who have provided positive feedbacks about them. Their services are compatible with all versions of the iPhone.
They are able to immediately recognize your phone type and carrier using only your IMEI number thanks to their direct access to the databases of all of the company's websites.
They make a note of the unlocked status of your IMEI in the database maintained by your producer, which is subsequently synchronized with your carrier. They will drop an email as soon as the device is unlocked to let you know that the handset is unlocked and you are free to use it whatever you want at that point.
ii) DirectUnlocks
DirectUnlocks guarantees that they will be able to unlock Xfinity iPhone swiftly, and securely without any issues despite having a success record of one hundred percent.

For unlocking a phone, all you need to do is select the carrier for the device you want to unlock and provide its IMEI number. After that, they will automatically choose the version for you. After your money has been processed, the unlocking of your device will be done remotely.
They will continue to examine your order to ensure that you have picked the appropriate network. Using the monitoring website, you will be able to see how far along your purchase is. Unlocking an iPhone typically takes around 24 hours.
You will get an email and a text message confirming that your device has been securely unlocked as soon as the process if finished.  Apple products can be unlocked remotely using cellular data connections.
iii) OfficialSimUnlock
Insert the IMEI or registration number associated with the phone you desire to unlock after selecting the model and operator of the iPhone you want to unlock.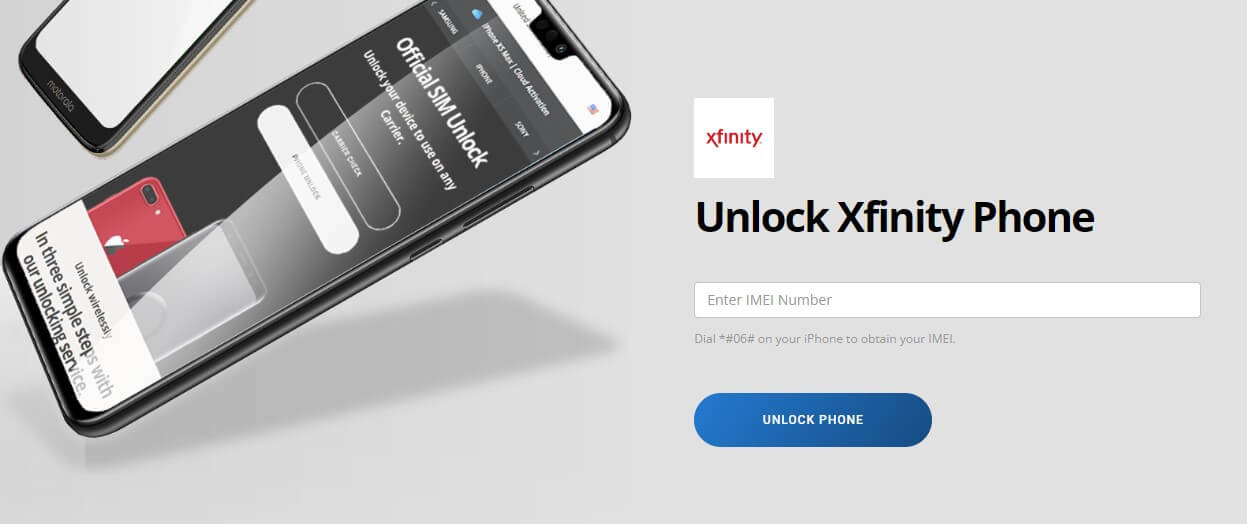 Once they receive your payment, and the processing of your order has begun it will roughly take around 24 hours to unlock an iPhone.   Your login information for real - time tracking will be sent to you in an email.
When the unlocking of your phone has been finished, you will get an email with the verification of your unlocking code as soon as it is ready. Using a data or WIFI connectivity on an iPhone is all that is required to successfully unlock it.
2

Tip: Disadvantages of SIM Unlock Service You Should Know
Well, using a SIM unlock service to find the freedom of using the iPhone with the carrier of your choice surely seems like a great idea. It sounds great because you are paying a small amount of money to unlock your phone and avoid large roaming charges and phone bills. However, these services don't work for everyone and the chances of you being one of them is quite high.
There is always an uncertainty when it comes to relying on these services because firstly you don't have anything solid as a guarantee that it'll work. Also, they charge you money before beginning the process so if your phone doesn't unlock, your money will be lost. Keeping this in mind, it is better to use a tool specifically designed to unlock SIM carriers as their success rate is higher than online services.
3

The Ultimate Solution to Unlock Xinfinity iPhone
Now that you know the possibilities and limitations of using the online services and how a special tool can work wonders for unlocking your Xinfinity iPhone, here is our top pick for you.
iMyFone iBypasser is a reliable and trusted carrier unlocker in the market with a seriously high success rate. Thousands of people rely on this tool to unlock their phones successfully. This is one of the tools that have been around in the market for a while and you can easily trust the workings of it.
Key Features:
Unlock any iPhone, regardless of the network it was purchased from, without having to consult the network provider.
100% risk-free and there will be NO damage to your iPhone.
After having your iPhone SIM card unlocked, you are free to use it with any carrier you choose.
Enjoy all of the capabilities on your iPhone as if you were using a brand-new one.
Here is the video tutorial to unlock carrier-locked iPhone with iMyFone iBypasser.
Steps to Bypass iPhone SIM Lock
Step 1. Download and install iMyFone iBypasser on your Mac or Windows. Open it and choose "Remove iPhone SIM Lock" and hit Start.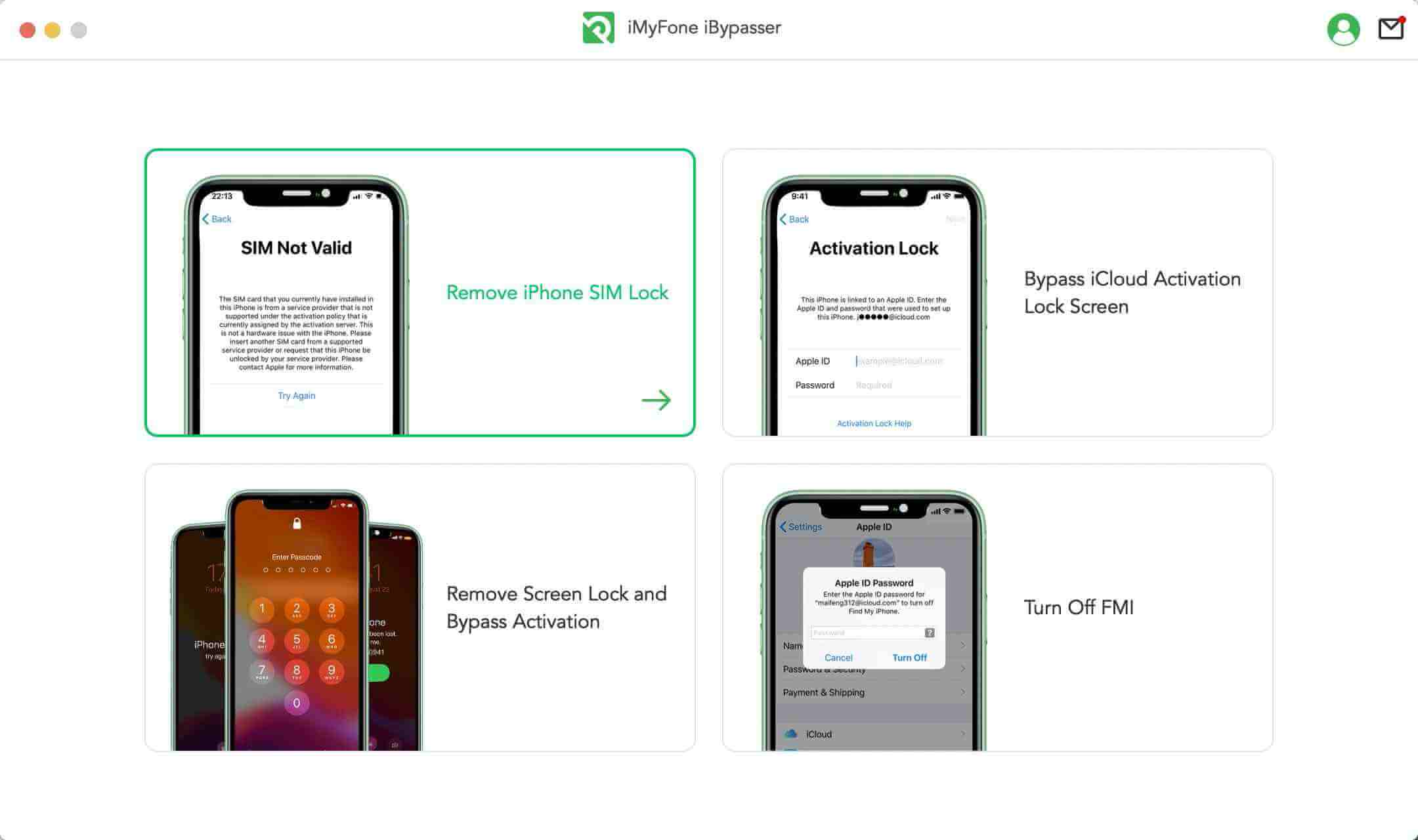 Step 2. Connect your iDevice to PC with USB cable.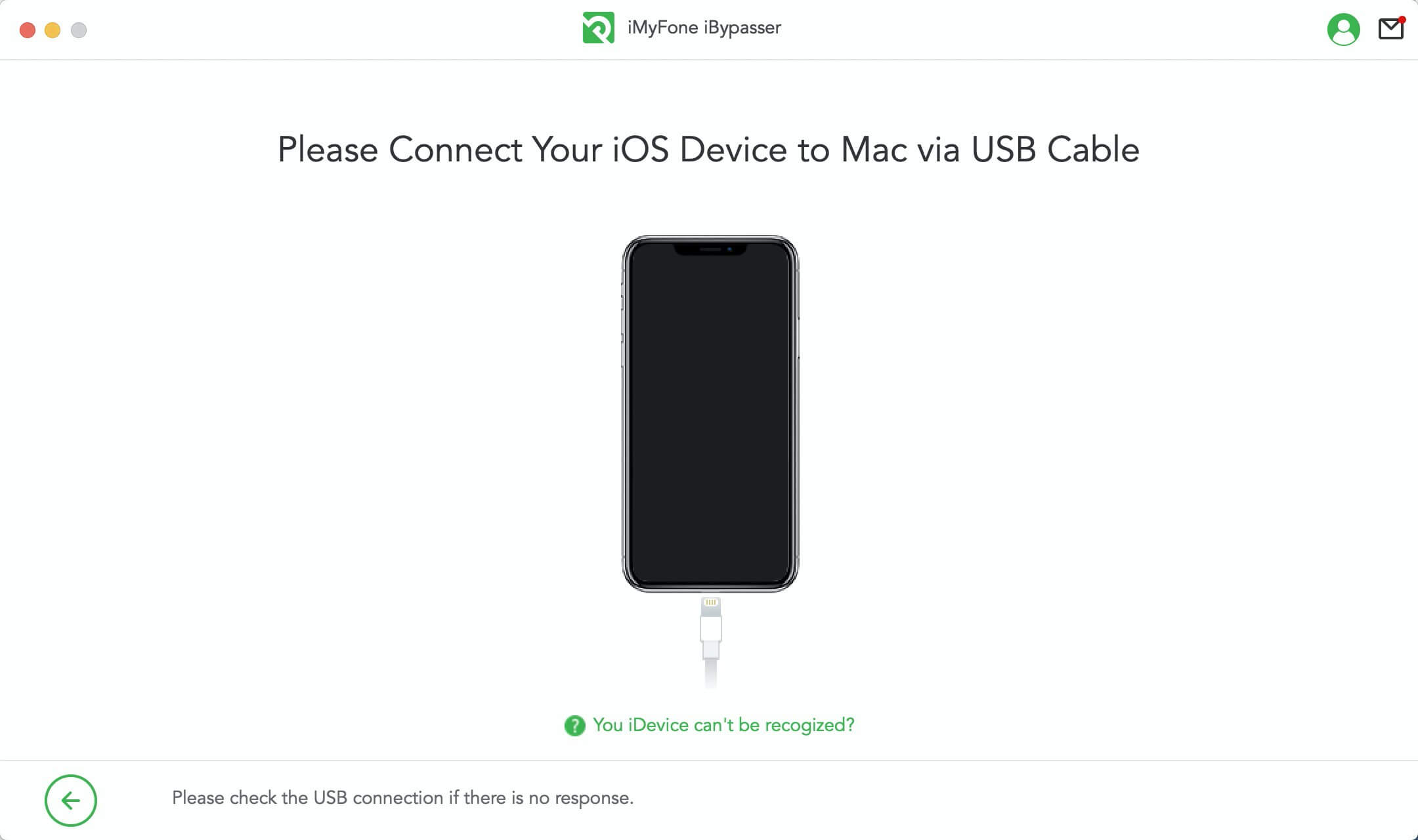 Step 3. Click Next to jailbreak the device.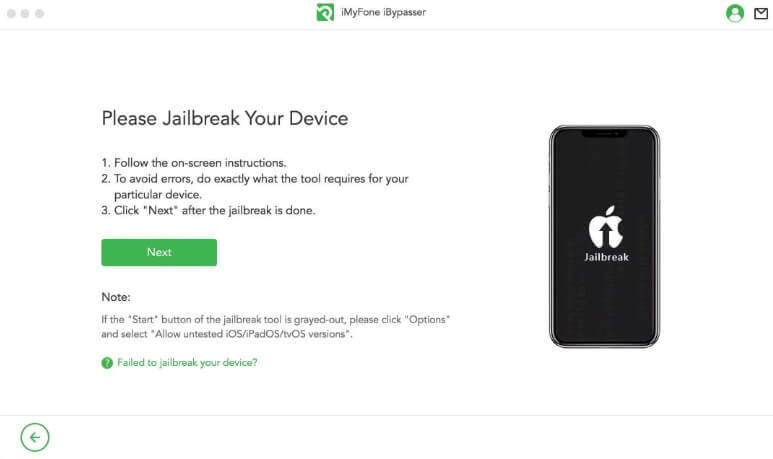 Step 4. Comfirm your device's information.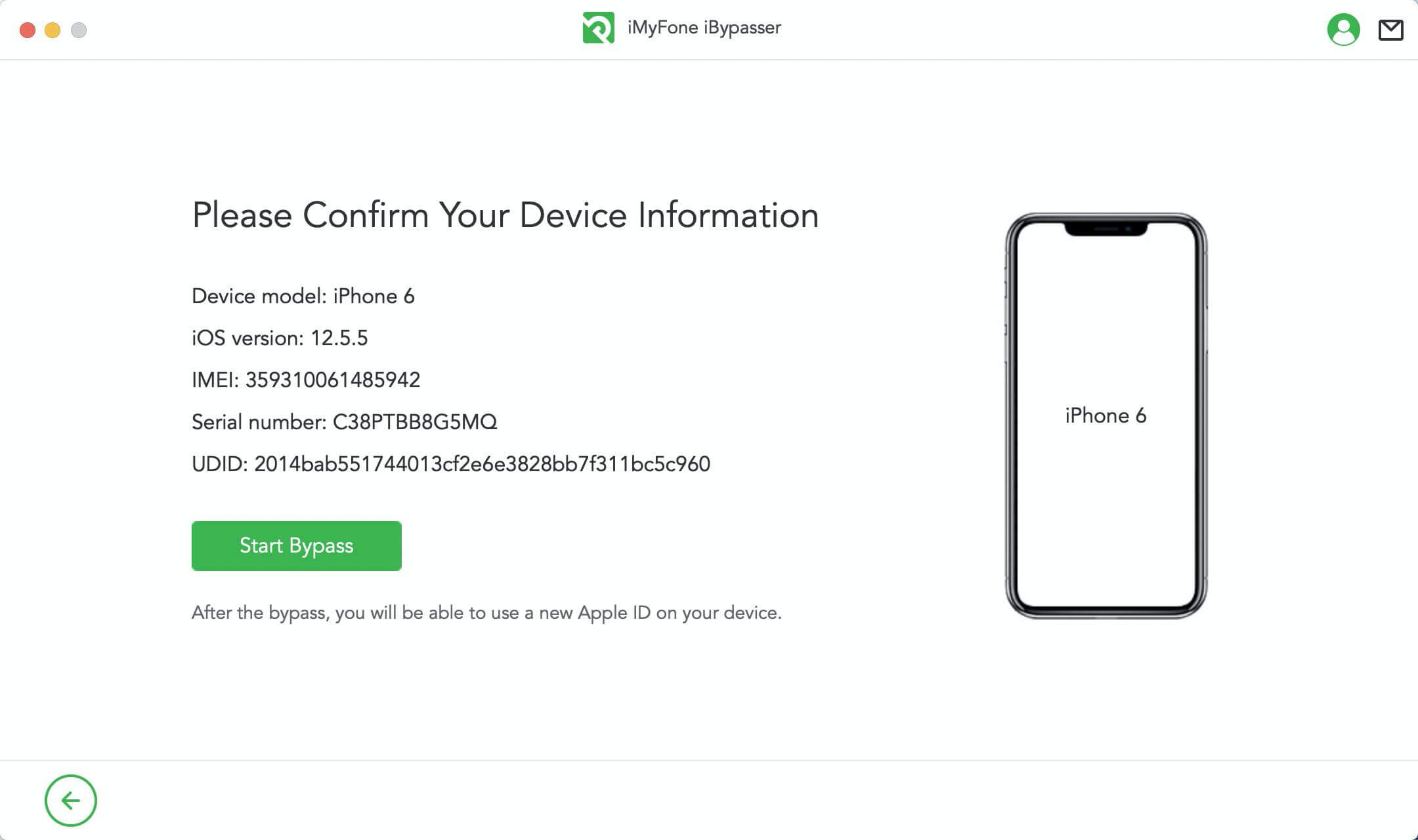 Step 5. Wait a minute to unlock the SIM lock.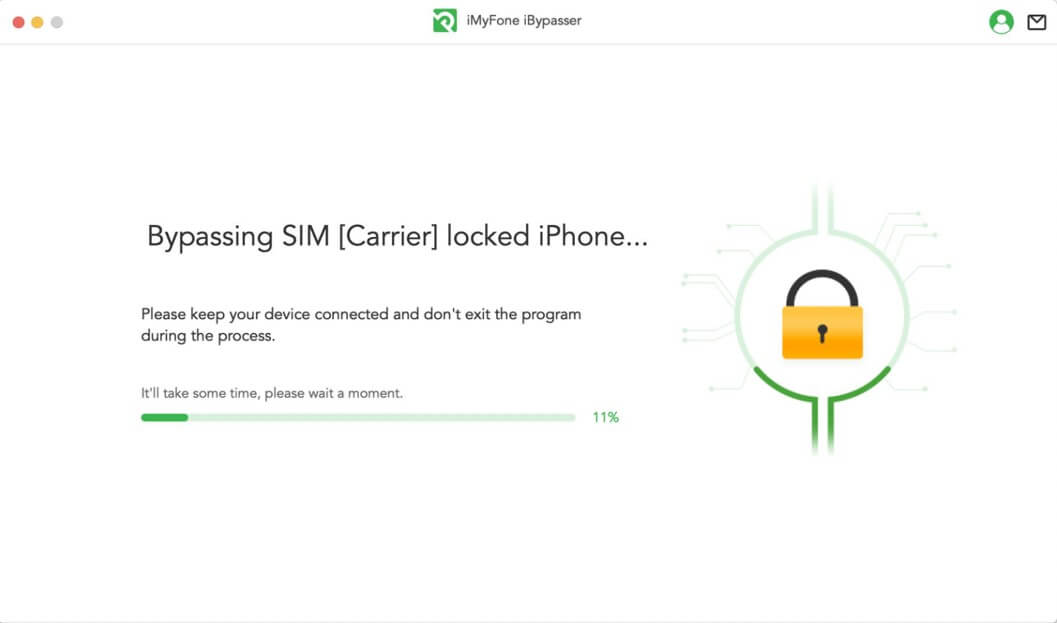 Step 6. Now successfully bypass the SIM lock.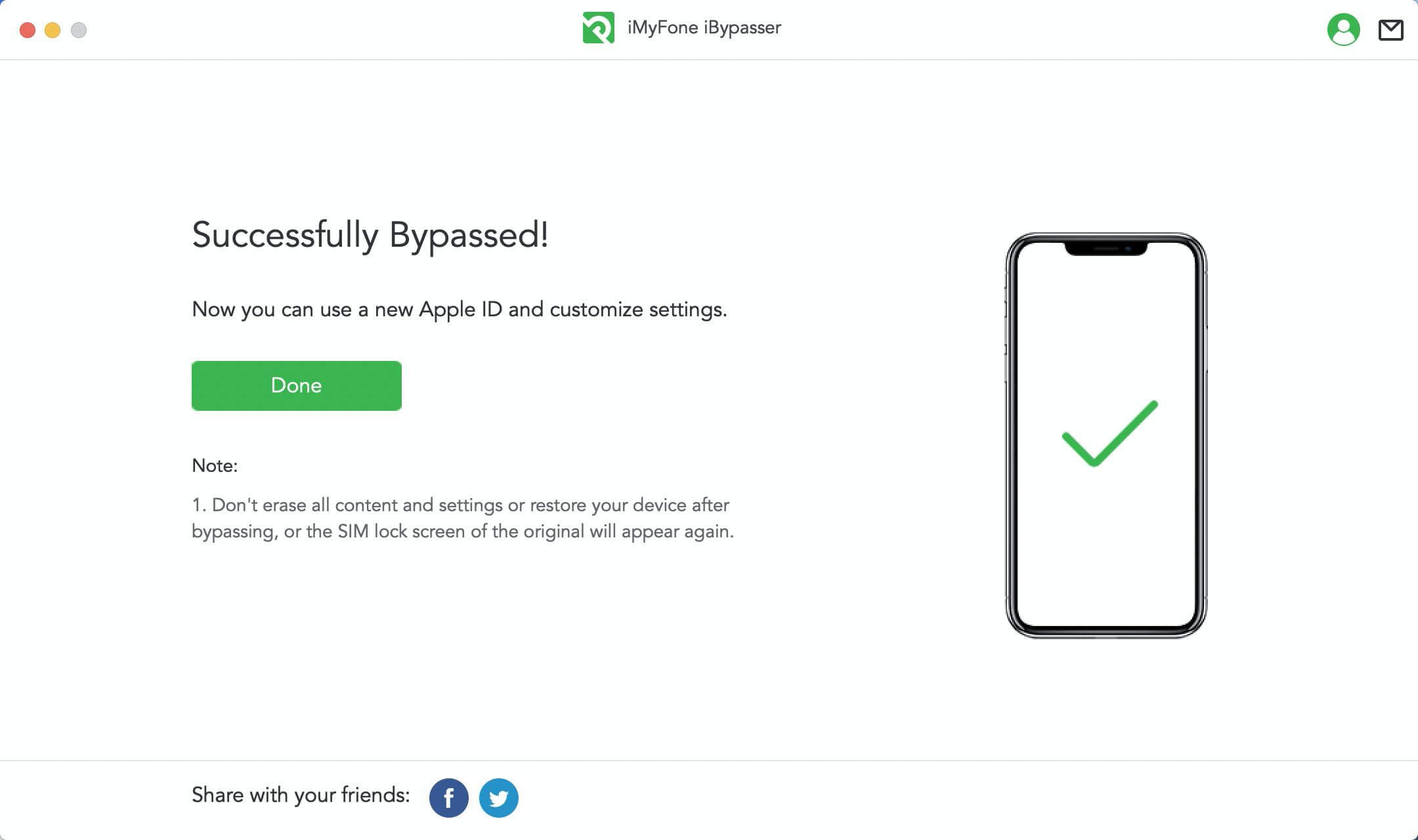 Final Thoughts
Unlocking the iPhone to use other carriers is essential and will make your life a lot easier than using a single network provider. You will save a ton of money on roaming charges and other additional phone bills. Your travels will become a breeze and you won't have to worry about paying extra.
You have the options to use online services but we have clearly mentioned their limitations and the consequences you might have to suffer. It is better to use a tool like iMyFone iBypasser because it is designed to fulfill the respective task of unlocking the iPhone.