Did you unintentionally delete photos from your Google account? This article will explain Google photo recovery and answer all of your questions about recovering photos.
One of the most appealing features of recent smartphones is that they come with high-quality cameras that are capable of capturing professional-grade photos. This makes them perfect not just for selfies, but for photographing special moments in life so that you can remember them later on. However, you might have accidentally deleted some photos from your Google storage. So in this article, we're going to explain what methods there are to recover your deleted photos from Google photos trash even after 60 days. Our editor recommend D-Back for Android, it maybe the best Google photo recovery app, Download D-Back for Android free now.
Can I Recover Deleted Files from Google Photos?
The answer is yes, you can recover deleted files from Google photos. This is because when you delete a photo, it isn't actually deleted but it is moved to the "Trash" folder for 60 days (unless you empty the trash). After these 60 days, it will be permanently lost.
Similarly, when you delete photos on your Android device and unfortunately the changes are synced to Google Photos, they are still recoverable for a short time. The memory where the photo is stored will continue to store the photo data until it is overwritten with new data – it's important that if you want to ensure photos can be recovered, you have to stop using the Android device immediately and search for a photo recovery software.
How to Recover Deleted Photos from Google Photos Trash (within 60 Days)
One way you can recover deleted Google Photos is from the trash folder, and this type of method can be used to recover photos within 60 after the deletion.
Case 1. Recover Deleted Album from Trash on Computer
If you're on your computer and you deleted the album , you can recover them by going to the Recycle Bin and restoring them from there.
Step #1 – Open the Recycle Bin which can be found on your desktop.
Step #2 – Select the photos you want to recover. Select multiple photos by holding the CTRL key and clicking on them.
Step #3 – Right-click on the selected photos and click Restore. You will find all of the photos in their original locations.
Case 2. Retrieve Deleted Photos from Trash on Web
If the photos are stored in your Google Photos storage and you deleted them within the last 60 days, here's how you can get them back using a web browser.
Step #1 – Open a web browser and go to the Google Photos page, and sign in with your account.
Step #2 – Click the 3-lines icon at the top-left of the page and click Photos then Trash.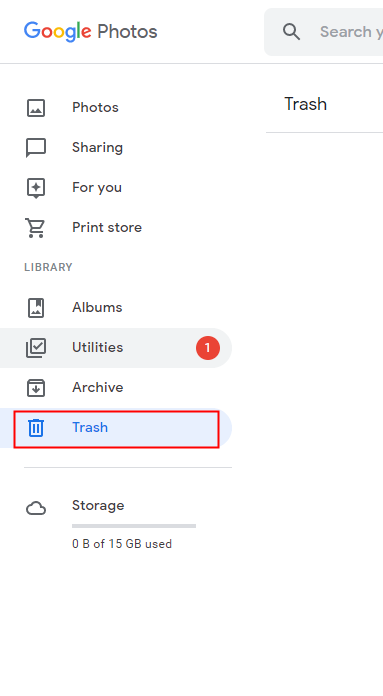 Step #3 – Select all of the deleted photos that you want to recover then click the recovery icon at the top-right of the page.
Your Photos Are Still Not Showing in Google Photos?
Are your deleted photos not appearing in Google Photos, so you don't know how to do Google Photo recovery? Here are some reasons why this might be happening:
The Trash folder was emptied after the photo was deleted
You deleted the photo more than 60 days ago
You deleted the photo from the Trash folder, making it permanently deleted
Cons of Using Google Photos
Photos are only recoverable for 60 days.
If you don't sync your Android phone's photos with Google Photos, they won't be recoverable with these methods.
Recover Deleted Photos from Google Photos with Google Photo Recovery App (After 60 Days)
But what you can do if you permanently deleted photos from Google Photos? Are they still recoverable? Lucky for you, there's one way to try. But it only works in the case that your Google account had been set up to associated with your Android device before the deletion. In this case, we suggest using D-Back for Android. This Google photo recovery app recovers photos directly from your phone.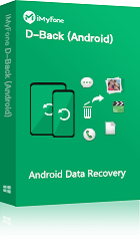 1,000,000 Downloads
Features of D-Back Android
Featuring a high successful recovery rate for best Google photo recovery app.

100% secure, won't leak or keep your personal information.

Directly recover deleted photos from your Samsung device.

Photos can be recovered if they were deleted, corrupted, or lost from factory resetting.

Selectively recover photos instead of restoring them all.

Suitable for Google photo recovery on rooted and unrooted Android devices.
To check out iMyFone D-Back for Android before you buy it and see if it's the right tool for Google Photo recovery, download the free version first. When you have it installed on your computer, go ahead and follow these steps:
Step #1 – Launch iMyFone D-Back for Android and click Android Data Recovery.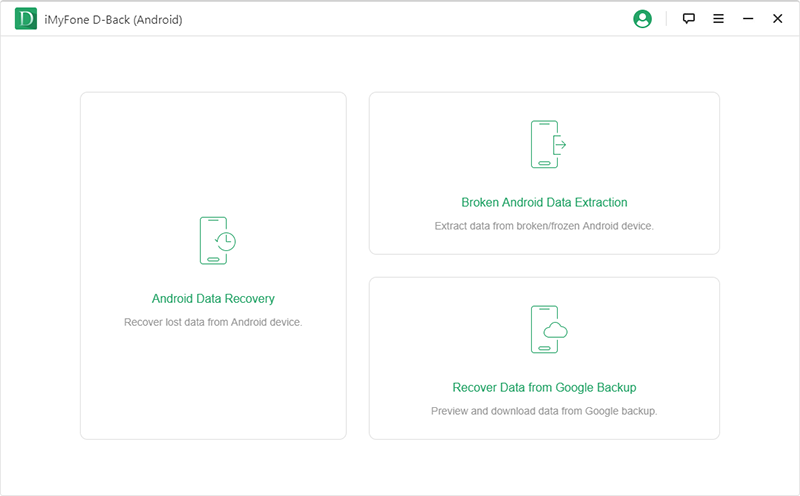 Step #2 – Choose the Device Name and Device Model of your Android device, and click Next.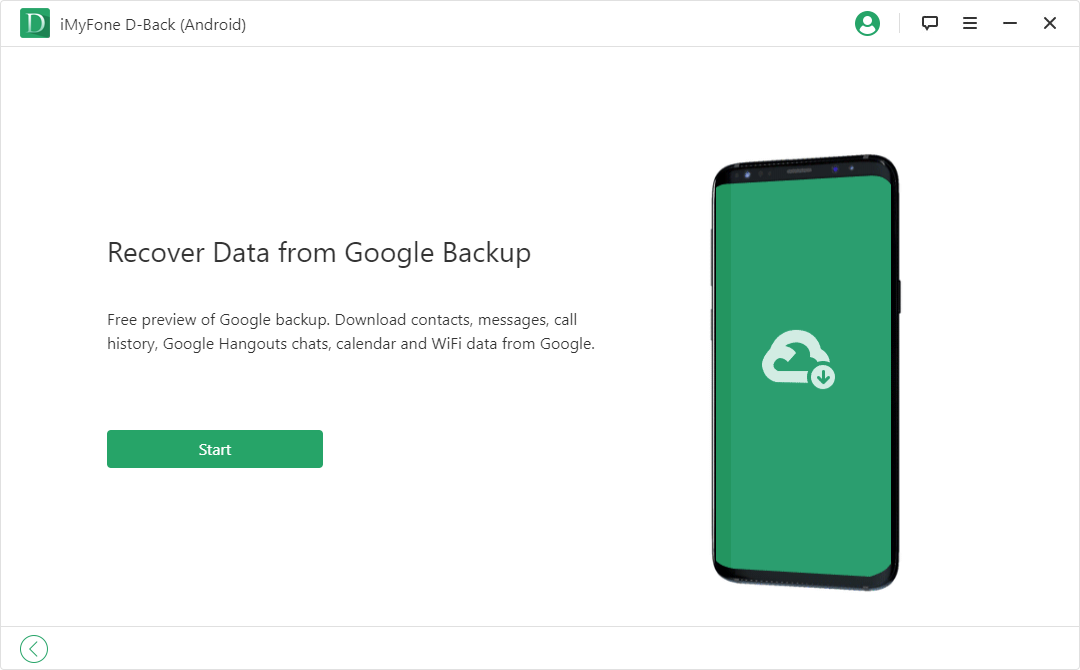 Step #3 – Wait for the necessary firmware to be downloaded and then connect your Android device with a USB cable.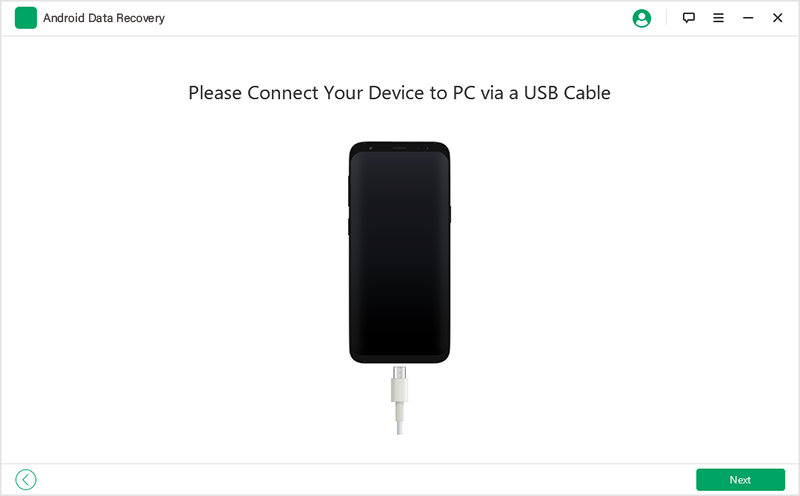 Step #4 – Next, select the Gallery file type and press Next. D-Back will then begin scanning your Google Photos.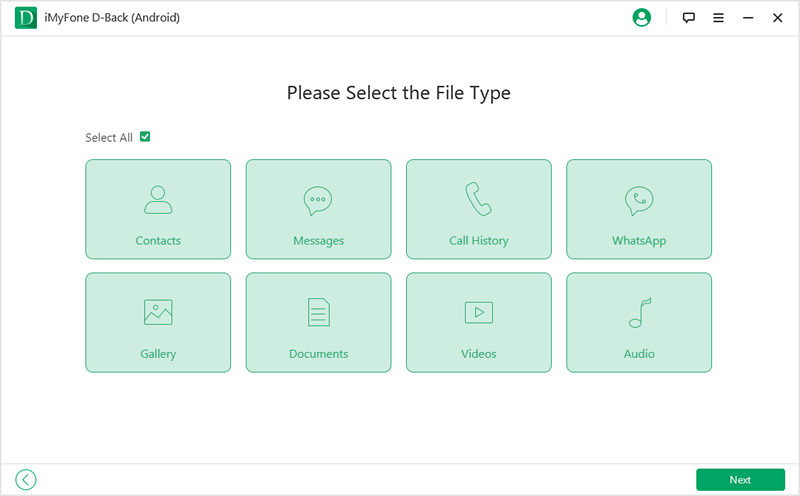 Step #5 – After the scan is complete, browse the photos and select the ones that you want to have recovered. Click Recover to save them to your computer.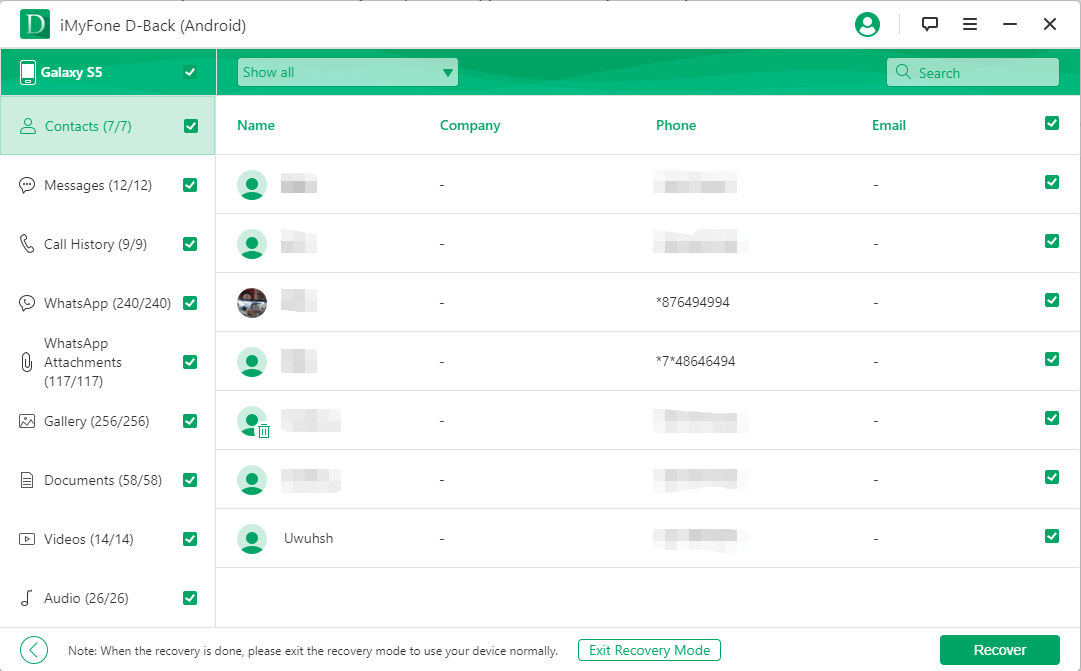 Considering iMyFone D-Back for Android has such a high success rate, there's no doubt that it's the best way to learn how to restore backup photos from Google Photos. It's a very easy program to use and is perfect for any Android data recovery situation!
What to do if the Photos Still Aren't Found – With the Help of Google Photos Customer Service
If you've got this far and haven't been successful with Google Photo recovery, you could try and reach out to Google Support. By contacting them, they will be able to look into your account and provide some solutions specific to your situation.
Step 1. Go to the Google Support page and click Contact Us.
Step 2. You will have 3 communication options: chat, call back, or email. Pick whichever you prefer.
Step 3. Either via text chat or voice chat, explain what the problem you're having is
Step 4. The support agent will offer you guidance on how to restore backup photos from Google Photos.
Bonus: How to Move Photos from Google Photos to Google Drive (or Vice Versa)
You might prefer to keep all of your Google files in one place, so moving your photos from Google Photos to Google Drive would be ideal. Doing this is easy and takes just a few minutes:
Launch the Google Photos app on your Android device.

Select all of your photos and then tap the share icon.

Tap on Share to… and select Google Drive, then choose the folder to save to.
FAQs for Google Photos Recovery
Do you still have questions about how to recover permanently deleted photos from Google Photos after 60 days? Below we cover some of the FAQs we receive from readers.
1. What is Google Photos?
Google Photos is a cloud storage platform where Google lets users upload their photos and videos, in high quality, so that they can be accessed from anywhere. This is not only convenient, but it prevents your device's storage from being full.
2. Who Can See My Google Photos?
By default, only you can see the photos stored on your Google Photos account. Other users can view your photos if you share them.
3. How to Download All Photos from Google Photos at Once
If for some reason you want to download all of your photos from Google Photos, you can do so.
Go to Google Photos and sign in to your account.

Manually select all of your photos.

Click on the more icon and press Download.
4. How Many Photos Can Google Photos Store?
Unless you upgrade, your Google account storage is limited to 15GB. This includes all of the files stored on your Google Drive as well as Google Photos.
Conclusion
Everything you need to know about Google Photos and how to recover permanently deleted files from Google Photos can be found in this guide. Your first instinct may be to check the Google Photos trash folder but in most cases, you'll need to use a professional Google photo recovery tool like iMyFone D-Back for Android. This program enables users to restore deleted data from their Android device/Google backup almost effortlessly and guarantees that you'll get your photos back.