If you habitually use shortcut keys, then bookmarks can also be your shortcut tool. Many people have a habit of storing bookmarks of a rare or important website so they can reach out later. The bookmarks save the user time by directly accessing their favorite website URL within a second. In this article, we will resolve all your concerns regarding how bookmarks are stored and how we recover them when deleted.
Part 1. Where Are Samsung Internet Bookmarks Stored
In this part, we will discuss the preliminary information about the Samsung Internet bookmark. It is an excellent feature of Samsung that saves and displays the website on the webpage, so you don't need to write the whole URL.
1.1 Why Did Samsung Internet Bookmarks Disappear?
There are many reasons that your bookmarks may disappear and you are unable to find them. The first reason is that sometimes you save a website as a bookmark, and you are disconnected from the internet. This can disappear the bookmark because of the unavailability of the internet; it will remove the bookmark when connected again.
Another major reason is that you haven't updated your Samsung Internet or backed up your Samsung account. These reasons can cause multiple failures in saving the bookmarks.
1.2 How To Find Bookmarks On Samsung Internet?
If you have added the bookmarks in your Samsung Internet browser, then find the bookmarks list by following the steps below:
Step 1: Open your app drawer from the Samsung Internet browser app.
Step 2: Tap the star icon on the bottom of the screen from the toolbar.
Step 3: The star icon will open all the saved bookmarks list. Now, you can access the website you want to open.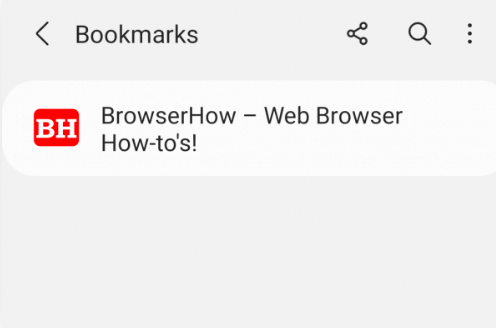 Part 2. How To Restore Samsung Internet Bookmarks?
If you have deleted the bookmarks accidentally, then it has possible ways to recover them efficiently. The bookmarks can be deleted due to system failure or any bugs, or you might have deleted them accidentally from the files or directly. We have two possible ways: professional recovery software if you haven't created the backup and a cloud restore when you have a backup.
2.1 Recover Deleted Bookmarks Samsung Internet With iMyFone D-Back
If your data isn't synced or backed up, this will help you recover your important bookmark websites. iMyFone D-Back for Android is a professional data recovery software that deals with multiple files and recovers them in no time.
iMyFone D-Back for Android is one of the most advanced and intelligent platforms on the internet. It has 11 types of data recovery, including Wi-Fi passwords and internet bookmarks. It also supports SD and TF cards or even the crashed ones. It can recover data from multiple scenarios, including a black screen, a broken screen, and water damage. The software allows you to view the google drive backup and restore it. Let's see how you can restore deleted bookmarks from Samsung Internet.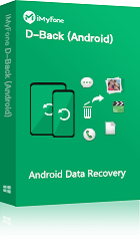 1,000,000+ Downloads
Key Features:
Supports to recover deleted/lost Samsung Internet Bookmarks, videos, photos, contacts, messages,etc
Capable of retrieving your lost/disappeared Samsung Bookmarks caused by accidental deletion, water damage, system crash and more;
The application has a high recovery success rate, and very safe to use
Recover Samsung Internet Bookmarks without Root and backup
Step 1: Download and install iMyFone D-Back for Android on your PC. Launch the software and click Recover Phone Data.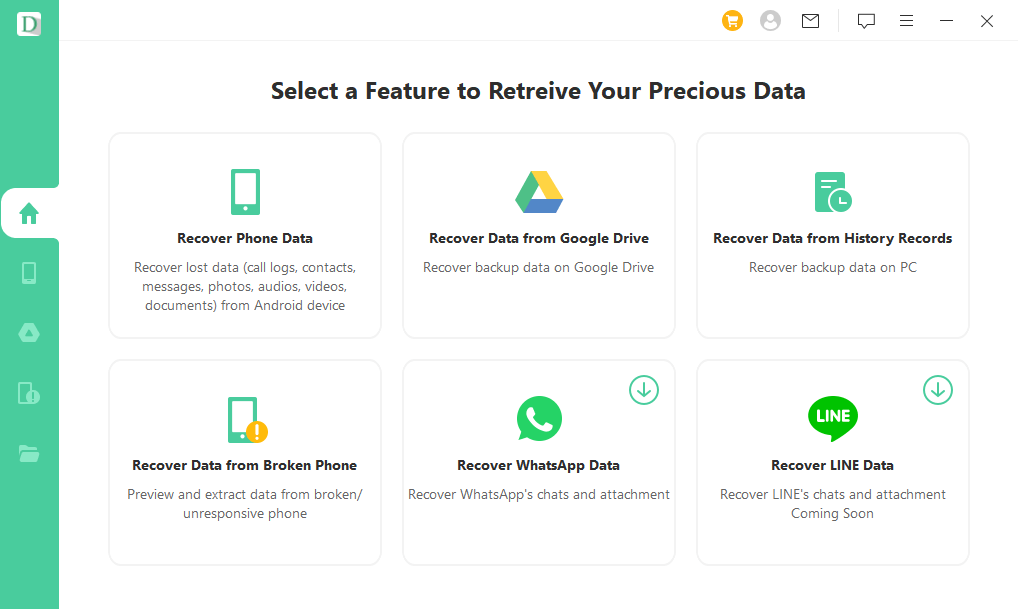 Step 2: Select the Data Type that you want to restore and hit Recover.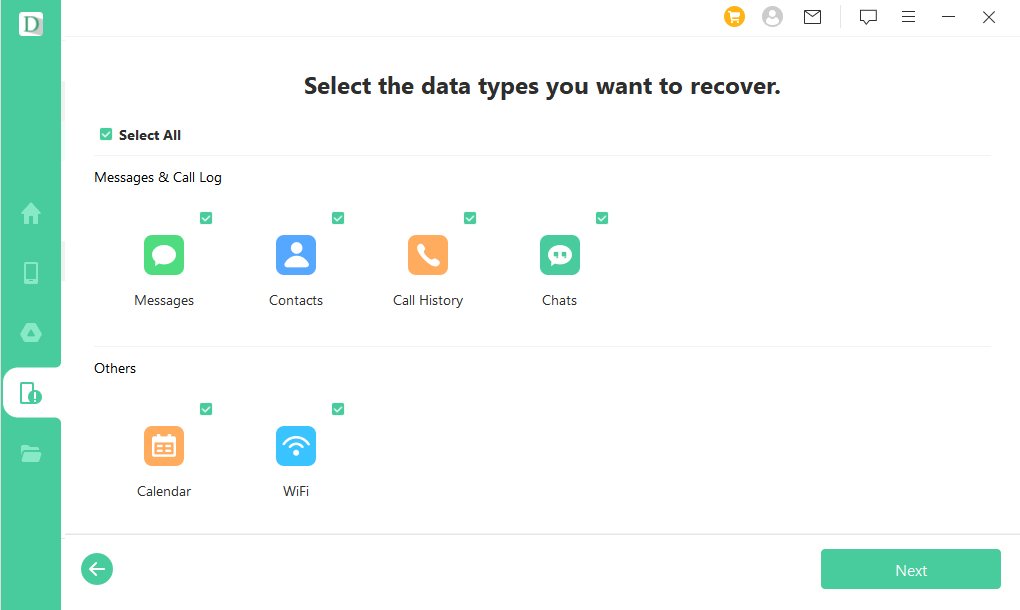 Step 3: It will open the file preview window; look for the saved bookmarks in the files, or you can search them. Hit Recover and select the File Path and destination. Hit Recover again to complete the process.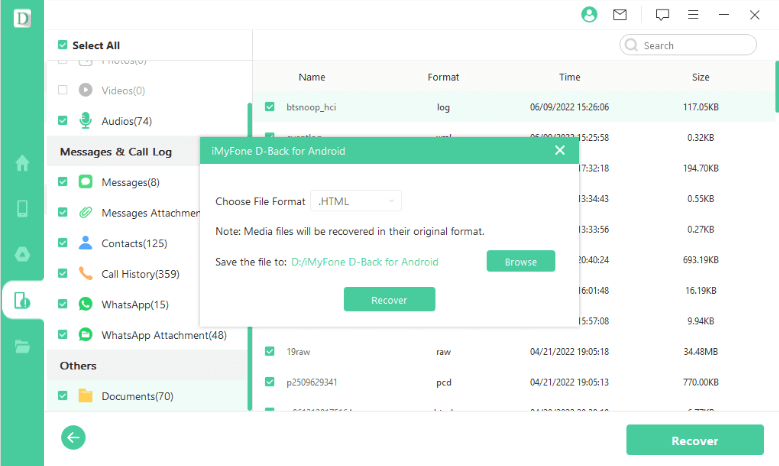 2.2 Recover Deleted Bookmarks Samsung Internet Via Samsung Cloud
If you have created a backup of your Samsung Internet bookmarks, we will guide you on how to recover them using the Samsung cloud.
Step 1: Open Settings from the menu and tap your name on the top.
Step 2: Tap Samsung Cloud and then go to Restore Data from the menu.
Step 3: Select the Backup File type and hit Restore. Make sure that you have a strong internet connection for fast restoration.
Part 3. FAQs About Samsung Internet Bookmarks Disappeared
3.1 How to sync Samsung Internet bookmarks?
Open Samsung Internet from the menu.

Tap the Hamburger icon on the bottom right and tap Settings.

Toggle on the Sync With Samsung Cloud and turn on the bookmarks.

Tap Sync Now.
3.2 How to import bookmarks from chrome to Samsung Internet?
Open Chrome browser

Download the Samsung Internet extension

Log in to your Samsung account and then go to the chrome extension. Tap Import
Conclusion
In this article, you have learned all the necessary information about Samsung Internet bookmarks, and in case you have lost the important bookmarks, then use iMyFone D-Back for Android to restore them effortlessly.