It is easy to find yourself in situations where you need to know the location of your contacts. Android phones are pretty secure when it comes to storing your contact lists. But it is wise to have a backup of them on your computer or on the cloud so that in case you're ever in an unforeseen situation you can easily retrieve them.
For example, you've bought a new phone and need to transfer over the contacts from your old phone to your new Android phone. But you don't know where are contacts stored on Android samsung. In order to make things easier for you, in this post we'll guide you on the Android contacts storage location and some useful tips for future reference. Similarly, we'll also explain how you can export those contacts on Android to your computer or back it up on the cloud. Can not find your Android contacts location? We recommend D-Back for Android to get back your lost contacts on Android. Download it free now.
Where Are Contacts Stored on Android Samsung?
So, the big question is where are the contacts stored on your phone? Sure you can see them in the contact list, but which folder are they stored in? Here are the three Android contact storage places where you can look at.
1. Contacts Are Stored on Android Internal Storage
For any Android phone, the contacts are mostly stored in the internal storage – in case you don't have an external memory card stored. In most cases, you will only be able to access those contacts if your phone is rooted. There can be many issues when you root your Android phone. However, if the need is urgent, you can find the contacts folder in the directory:
data/data/com.Android.providers.contacts/databases/contacts.db
The contacts will be in a SQL file format which will need a database application program to open it. But don't worry, there is another way to find the Android contacts storage location.
2. Contacts on Android Are Stored on SIM Card
You can also store contacts on your SIM card which can be accessed through the settings of your phone. However, in order to know to restore contacts from the SIM card, you must have exported them to the SIM in the first place.
Nonetheless, here is how you can export contacts to the SIM card:
Go to Settings.

Click on Contacts.

Select the Import/Export Contacts option.

Click on Export to SIM card.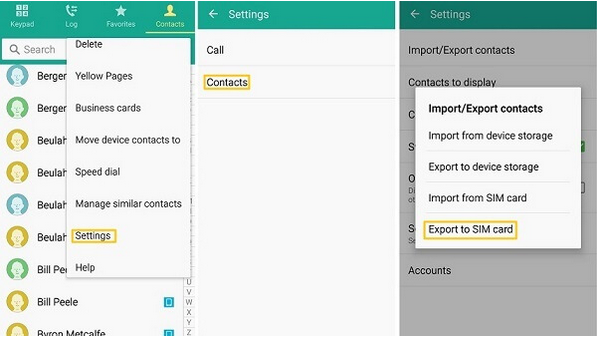 3. Android Contacts Are Stored on SD Card
Another place where contacts can be stored on the Android phone is your external memory card - commonly known as SD card. To check if they are available, remove the SD card from your phone and place it in another phone, and export the contacts from the card to your phone.
How to Check Where Contacts Is Saved in the Android Phone (for Samsung)
Usually, when you save contacts on your phone, they can be stored in different places including your Gmail account, internal memory, or SD card. If you want to know where are contacts stored on a Samsung Android phone, then you can figure it out easily through the following process:
Open your Contacts app.
Click on Edit for the contact you want to check the location.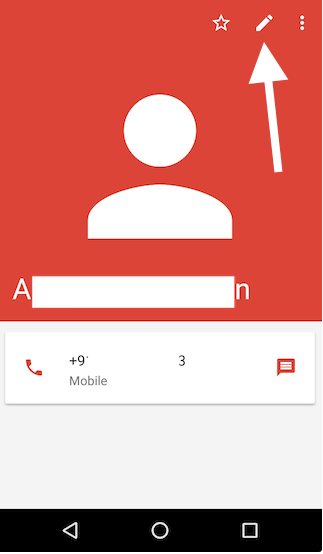 Now at the top, you will find where the contact is being saved on your Android phone.
You can also change the location of where your contacts being saved by simply clicking on the Saving To field and selecting the one you need: internal storage, external SD card, etc.
How to Export Contacts from Android Samsung?
Now that we've gone through all the possible locations where contacts on your Android samsung phone may be stored in, then let's move onto the next step: we'll guide you on how to create a backup of your contacts or export them to your computer.
The following methods will help you export contacts from your Android samsung phone.
1. Export Contacts on Android from Google Account
One of the easiest ways of exporting a backup of your contacts is through your Google account. You can export contacts on Android from your Google account no matter they were stored on your internal storage, SD card, or SIM card. But it's worth mentioning that only you can export contacts from Google account if you have backed them up to Google before. The process is simple and foolproof, and here is how you can get started:
Open up the Google Contacts app on your phone.

Go to the menu on the left side. Click on Settings.

From Settings, go to the Export option.

Select which account you want to export from (if you have more than one).

The saved contacts file backup will be saved in the Downloads folder.

You can also save it in your Google Drive and can reference it later on.
2. Export Contacts in Samsung's Contact App
If you use the Samsung Galaxy phone, then it is very simple and easy to export contacts as the phone has an in-built contacts app from where you can easily make a backup. To do this, you have to confirm that the contacts you want to export are still stored on your device: you can't export a deleted or lost contact list by doing so. To begin, this is what you can do:
Step 1: After opening up the Contacts app, go to Menu in the upper corner.
Step 2: Select the Manage Contacts option.
Step 3: Select the Import/Export Contacts option and click on Export.
Step 4: Now the contacts backup can be saved in your internal storage.
Step 5: By navigating the internal storage through the My Files app, you will find the Contacts.vsf file.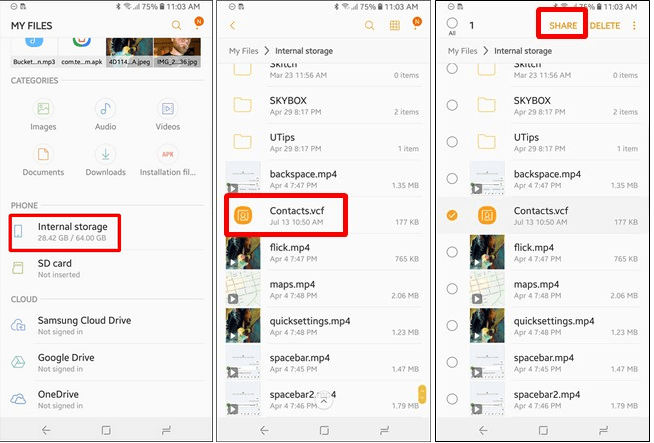 Step 6: Now you can either upload it to your Google Drive, email it, or save it on your computer by the sharing options.
3. Where to Find Deleted Contacts and Export Contacts from Android Samsung through D-Back Android
Another method that will give you a safe and secure way to export your contacts from your Android phone is the D-Back Android software. It is one of the fastest methods to get all your existing and lost contacts retrieved from all nooks and corners of your phone, and then export them from Android to the computer. This is by far the easiest and reliable way to export contacts from Android.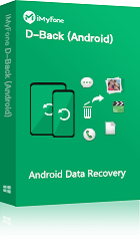 1,000,000 Downloads
Key Features of iMyFone D-Back Contacts Export Tool
You're able to easily export contacts from Android to your computer.

You can easily export them to your PC from your Google backup without overwritting your current data on your device.

Simply exports or recovers contacts from Android by a few clicks, no tech knowledge required.

Helps you extract and export the existing and deleted contacts from Android.

Freely choose specific contacts to export, or export the whole contacts list.

You're able to preview the contacts on your Android device before the export.
Where to Find Deleted Android Contacts and Export Contacts Stored on Android Samsung using D-Back Android:
Step 1. Download and launch D-Back for Android, choose a suitable recovery mode from "Android Data Recovery" and "Broken Android Data Extractor".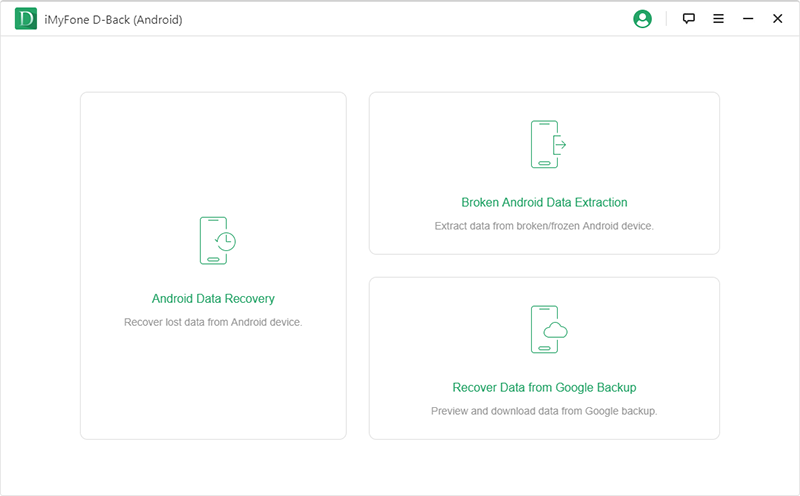 Step 2. Select your device information: Device Name and Device Model, then the program will download suitable data package for your Android device.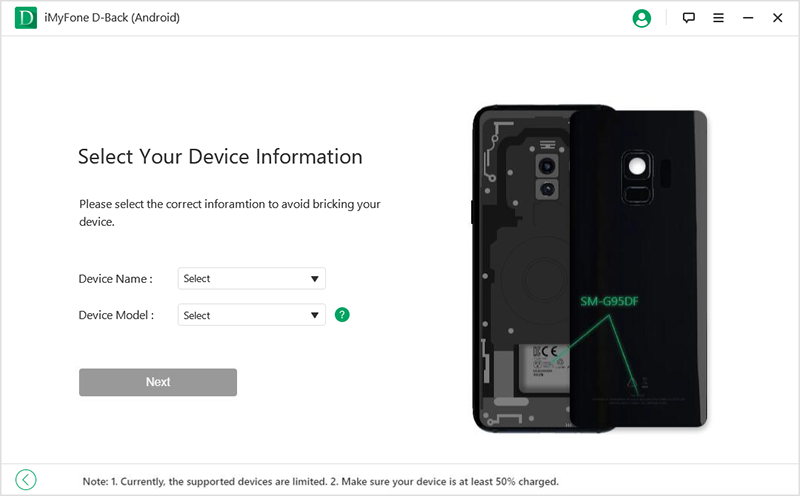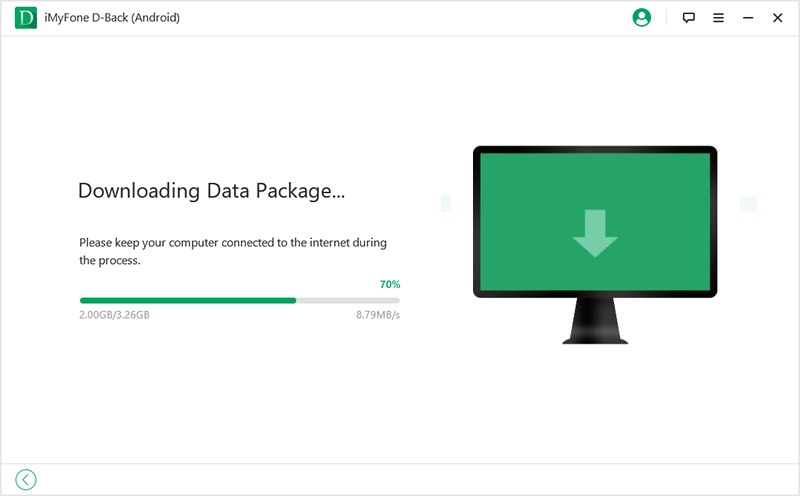 Step 3. Use a USB cable to connect your Android device to your PC.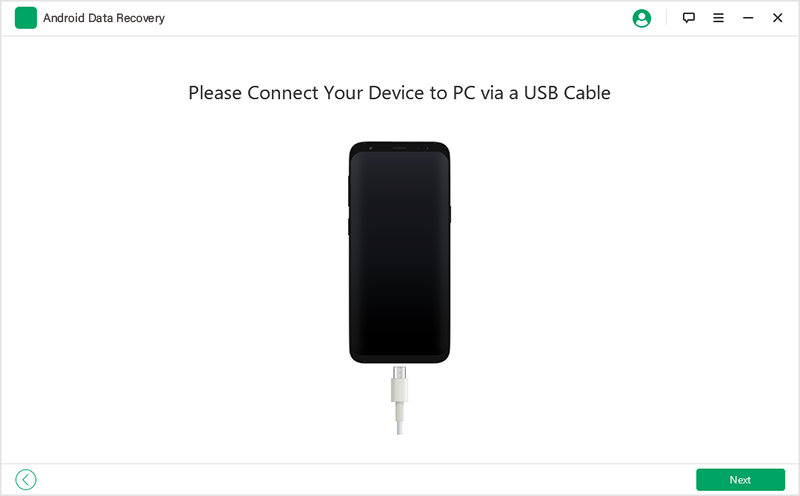 Step 4. Select the file type you want to export, "Contacts" in this case.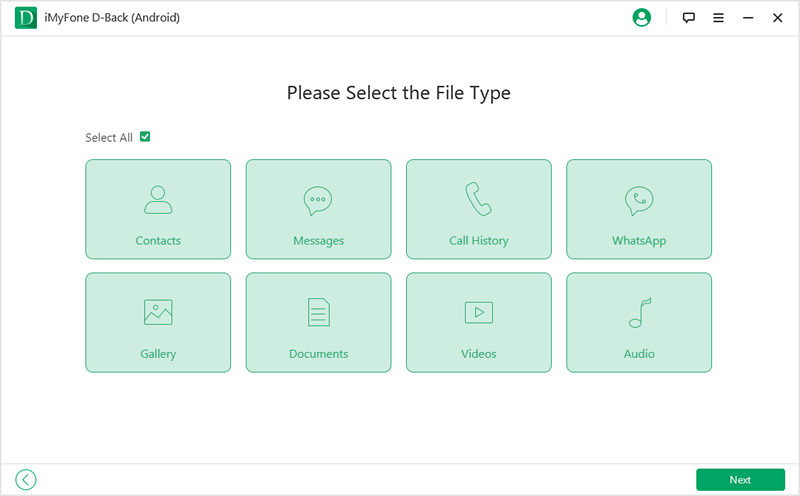 Step 5. After the scan finished, all the contacts will be displayed orderly overtime on the screen, choose the one you want to export, and click the "Recover" button. Then the contacts will be exported and saved on your PC.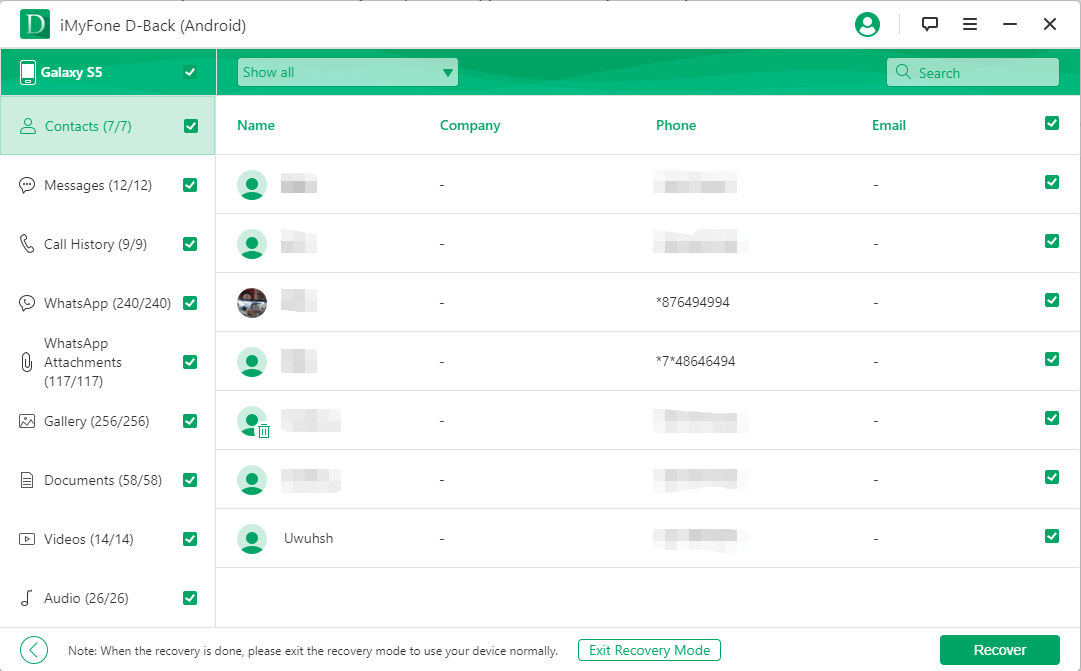 Conclusion
We hope you found this article helpful on where are contacts stored on Android samsung and how you can export them to have a safe backup. It is a good exercise to create a backup of your contacts because you would never know when you can lose them.