Tablet is a shortened term for tablet computers. It is a mobile operating system with a built-in touchscreen feature, a rechargeable battery, and a thin and flat structure.
However, Samsung tablets are very versatile commuting tools with built-in S Pen feature available in Samsung note and Samsung DeX, which enables us to use the tablet just like the computer mating the portable features and is easy to carry.
Moreover, these tablets are great for capturing images and videos and saving other work details. But sometimes, your data is accidentally deleted or removed due to viruses or system technical problems. This can be depressing and stressful because you may have stored something fundamental, so how to recover deleted photos from a Samsung galaxy tablet? There are many ways to solve this issue, like using third-party tools or some built-in tablet features.
Part 1: How to Recover Deleted Photos from Samsung Android Tablet
If you are looking for different tips and tools that can guide you on recovering deleted photos from the Samsung Galaxy tablet, don't worry. The use of different recovery software can be one of the solutions to help you restore your precious images and other data. This software is very authentic and secure to use, which restores data within a short duration.
1.1. Restore Deleted Photos from Samsung Android Tablet with Advanced Program
If you want to know how to recover deleted photos from an Android tablet, there is an authentic recovery tool known as iMyFone D-Back for Android. One of the most reliable software that can help you restore your data within no time. It is secure to use and retrieve your data within three steps.
We have listed down some of the attributes iMyFone D-Back for Android:
The iMyFone D-Back for Android quickly scans your data at lightning speed in a brief period.
It can retrieve data from multiple devices and SD cards as well.
It restores data from rooted and unrooted Android devices.
Here we will discuss simple steps for data recovery:
Step 1: Install the iMyFone D-Back for Android and connect your Samsung Android Tablet to a PC using a USB cable. Select the Recover Phone Data option.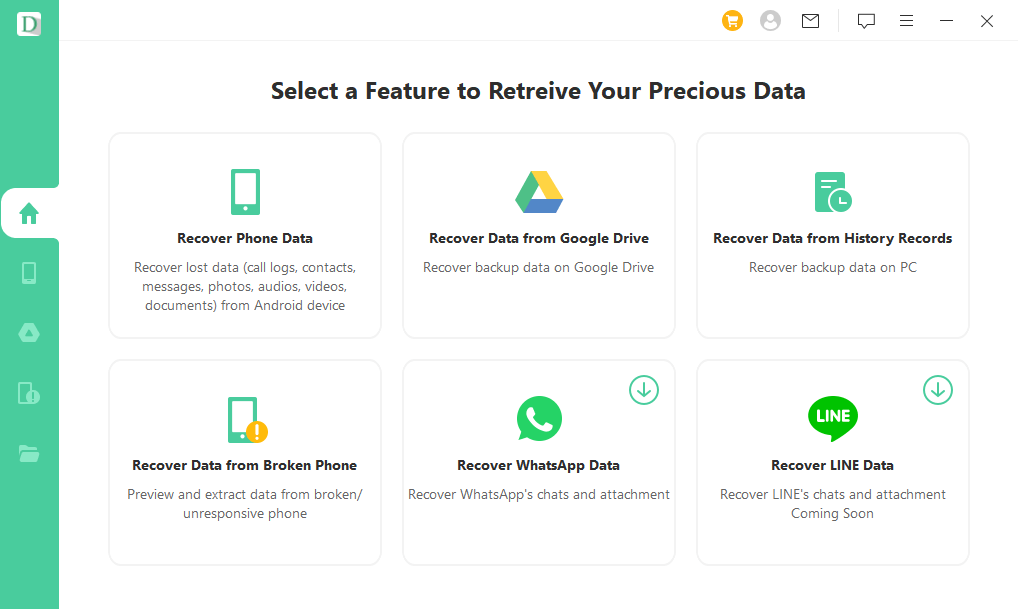 Step 2: Once the tablet is connected, it quickly scans the data; once the scanning is done, you scan the provided file.
Step 3: Once you have checked all the files, simply select each file and press the recovery button to restore the files.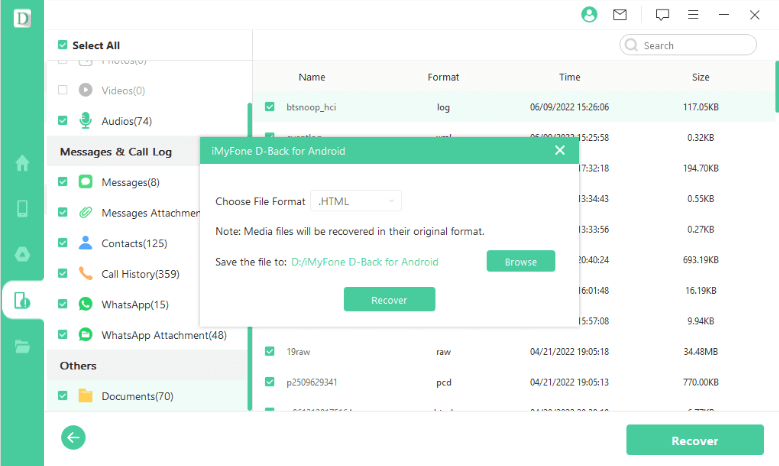 1.2. Retrieve Deleted Photos from Samsung Tablet without Computer
There are multiple ways to restore your data. To find out how to recover deleted photos from Samsung tablet without a computer, there are certain built-in features and functions on the mobile. The following methods will help you restore data without using any third-party tool.
Method 1: Recover from Recycle Bin
It happens quite often that your photos are deleted accidentally from your device. These deleted photos fall into recycle bin, so that's what we are going to do:
Step 1: Open the gallery app on the tablet and click on the three dots at the top right of the screen.
Step 2: Select the recycle bin from there and click on the images you want to restore.
Step 3: After selecting the desired image, press the restore option to return the images to the Samsung gallery.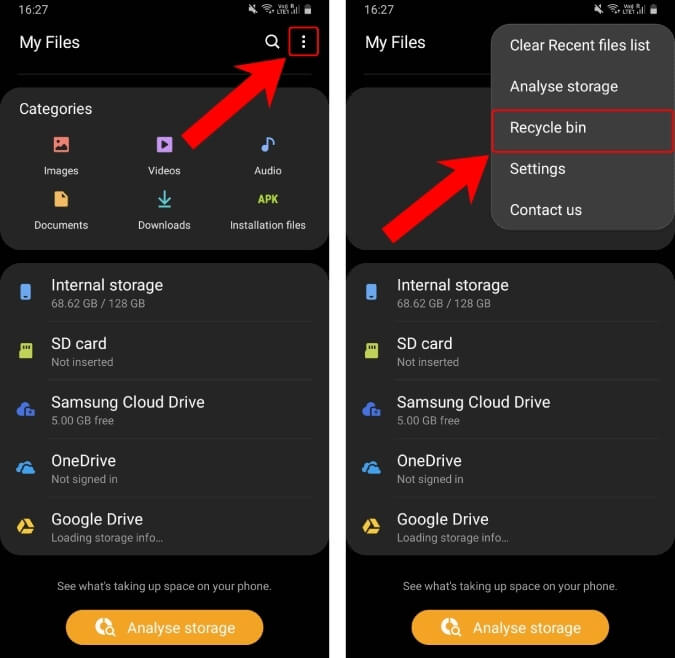 Method 2: Recover from Samsung Cloud
The second method to restore your data is Samsung cloud, another inbuilt option. So following are the simple steps to restore your data from the Samsung cloud.
Step 1: Click on the setting on your home screen.
Step 2: Once the setting tab opens, click on the cloud and account options. Then click on the Samsung cloud option.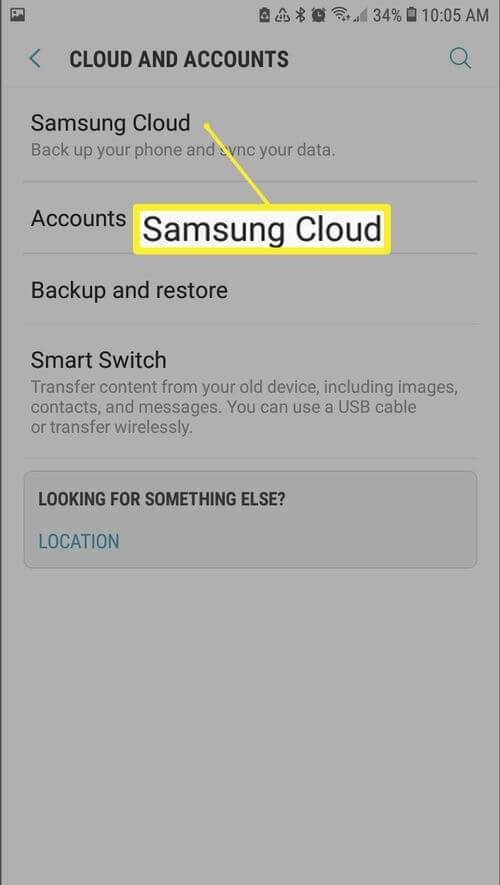 Step 3: Now click on the restore option, press the images or "Select all" option, and tap the restore option.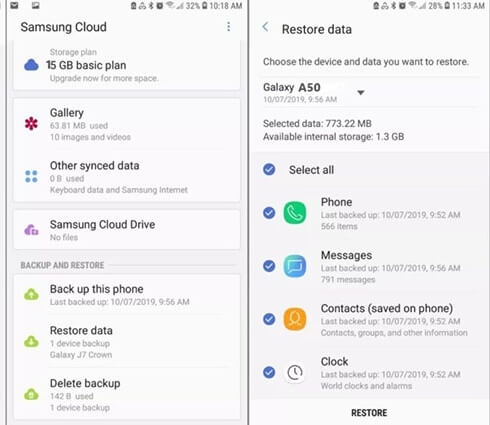 Bonus Tip: How to Get Files Back from a Samsung Android Tablet SD Card
If you want to restore or get back your files, it is recommended to use an authentic third-party tool like iMyFone D-Back for Android. It helps you recover data from SD cards by using three simple steps. Further, it keeps your personal information safe. It's quite reliable and secure.
Part 3. FAQs
Can I get back permanently deleted photos from my Android tablet? People are often worried whenever their data is deleted and look for a different restoration method. However, backup is critical. You must create a backup, but recovering the images once it is deleted comes with no official method. But you can still check your recycle bin to ensure that the deleted ones are still there. If not, you can easily restore it using iMyFone D-back for Android.
1

How do I find recently deleted photos of Samsung tablets?
To find your deleted photos, Google Photos is one of the ways. Let's look at the following steps:
Step 1: Open Google Photos.
Step 2: At the bottom of the screen, there will be a library click on it.
Step 3: Click on the Trash and scroll down if you can't see it.
Step 4: Click on the image you want to restore and tap the restore option.
2

Are permanently deleted photos gone forever?
Yes, If you have deleted the images from the recycle bin, it means the name of reference of the file has been removed from the system. This created a problem for the users when they realized that their files were permanently lost. But, with the use of professional tools like iMyFone D-Back for Android, you can restore even permanently deleted photos.
Conclusion
Samsung Android tablet is a compatible device and works similarly to a computer, but sometimes accidental data loss can occur. This is hectic for the people who have stored precious information, but thanks to iMyFone D-Back for Android, you can restore your data within no time. Just follow the guidelines and tips to retrieve your data.