Sometimes we come across an excellent website, and we bookmark it for future use. Internet history does the same thing. If we accidentally delete history on Samsung Internet, we cannot see the visited sites and go back to them again. In this article, we will explain the solution of how we can recover deleted Samsung internet history and bookmarks if deleted.
Part 1. How to Recover Deleted History on Samsung Internet
1.1. Can Deleted Internet History/Bookmark be Recovered on Samsung?
Yes. There are different ways to recover deleted internet history and bookmarks on Samsung. You just need to be logged in to your Google Account. If you are not logged in, you will require a third-party recovery. We will discuss both the methods, including a recovery tool and without a recovery tool.
1.2. How to Restore Deleted History/Bookmarks on Samsung Internet?
If you don't have Google Synchronization turned on, you cannot recover the internet history/bookmarks using your default browser's settings. You will need a data recovery tool that is diverse. A tool that allows multiple types of data recovery. Such a tool is the iMyFone D-Back for Android. iMyFone D-Back for Android is a professional recovery tool that works for all Android devices, whether Samsung, Oppo, Vivo, Google, Huawei, or any other.
It provides selective data recovery that allows the user to preview the data before the actual recovery. It recovers data in all the cases, whether system crash, system root, virus attack, etc. Let us see how we can restore deleted history/bookmarks on the Samsung internet.
Step 1: Firstly, download iMyFone D-Back for Android on your computer and install it. If we want to recover data, click on "Android Data Recovery".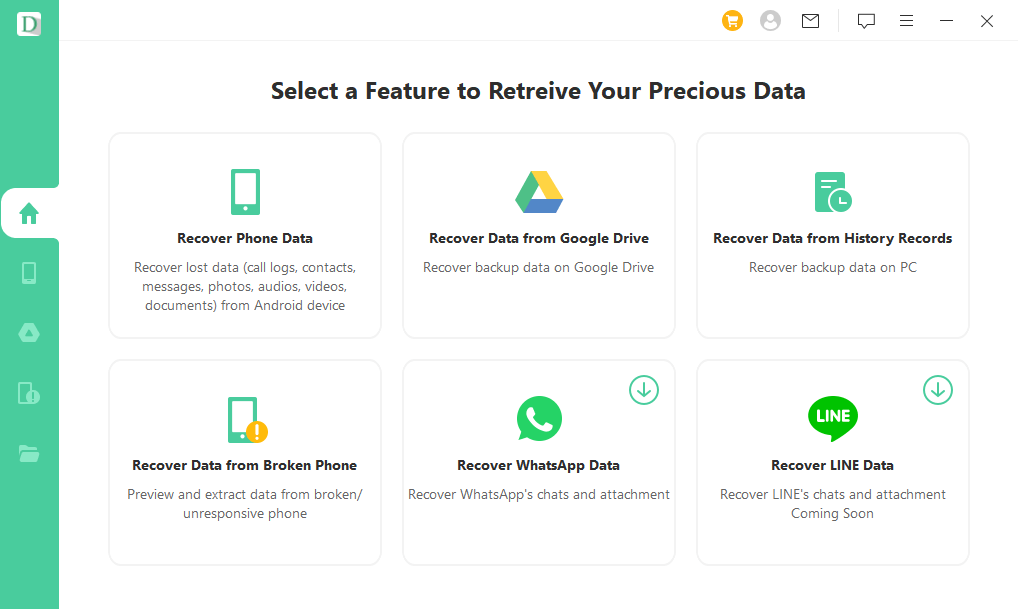 Step 2: Select the device information, including the make and model of the device. The tool will then download the data package for your device.
Step 3: Now, connect your Samsung device to the computer with a cable. iMyFone D-Back for Android will provide instructions to put your phone in download mode.
Step 4: iMyFone D-Back for Android will then show you a list of data types. Choose the data you want to recover and click "Recover".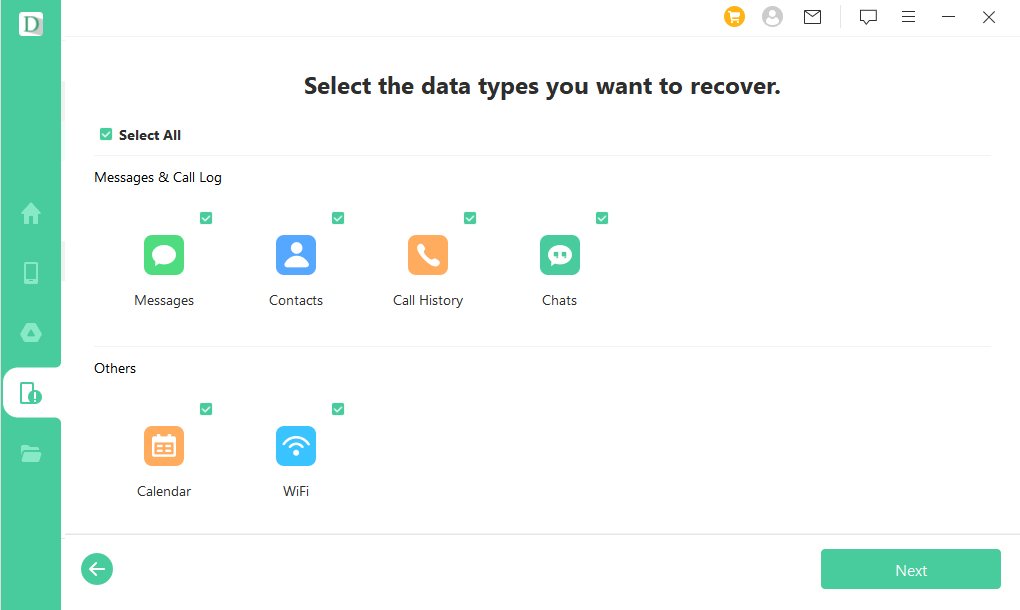 Step 5: iMyFone D-Back for Android will now analyze the data according to your data type selection and provide you with all the recoverable data. Choose the data and click on "Recover" to recover it.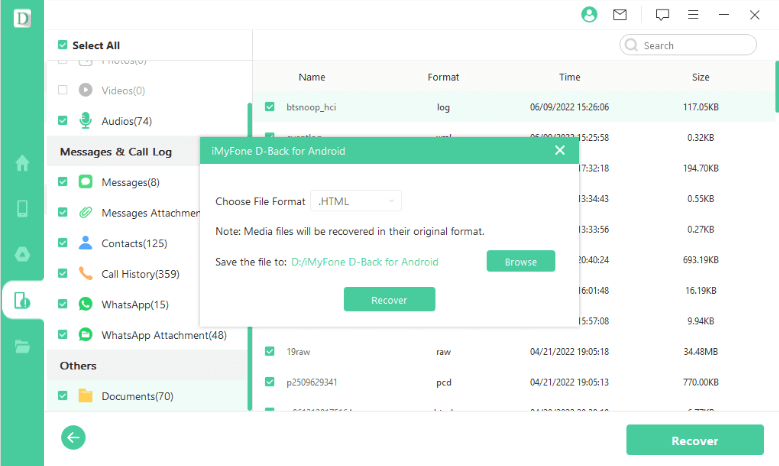 1.3. How to Recover Google Chrome Bookmarks/History from Samsung Mobile Phone?
Another way to recover Google Chrome bookmarks/history from the Samsung mobile phone is through the Chrome browser. To recover it, you must have turned on Google Synchronization. Now, with your Google Account, you can recover your data back to your devices. Just follow these steps below to recover bookmarks/history on Google Chrome.
Step 1: Log into your Google Account. Open Google Chrome and go to takeout.google.com.
Step 2: Here, you will see different applications. Go to the "Google Chrome" app. Then click on tick the box for bookmarks, history, and other settings from Chrome.
Step 3: Click on "Export". It will restore all the bookmarks, history, and other settings to Chrome. You can also choose to export every two months.
Part 2. FAQs about Samsung Internet History/Bookmarks
1

How Do I Find Deleted Internet History on Android?
To find the deleted internet history on Android, you can use a third-party data recovery tool, namely iMyFone D-Back for Android. It can recover the internet history as well as bookmarks. It is a very interactive tool and instructs the user on every step.
2

How Can I View Deleted Internet History on Samsung Phone?
With iMyFone D-Back for Android, the user gets to preview the data before the actual recovery. So, you can download and install it on your computer, connect your phone to it and preview the deleted internet history.
3

How to Bookmark in Chrome Android Mobile?
Whenever you want to bookmark a page on Chrome using Android mobile, open Google Chrome. Click on three dots in the top-right corner, and there you will see a logo of the star. Click on it to bookmark the page.
4

How Do I Export my Chrome Bookmarks to My New Phone?
You can first download the bookmarks from your previous phone to your computer and then export them to your new phone. For this, you need a recovery tool like iMyFone D-Back for Android. Otherwise, you can save your Google Chrome settings on your previous phone and then log in to your new phone with the same Google Account. Restore the data with ease through Google Account.
5

How to Delete Samsung Mobile Bookmarks in Chrome?
To delete Samsung Mobile Bookmarks in Chrome, tap on the three dots in the top-right corner. Click on "Bookmarks". It will show you all the bookmarks. Choose a bookmark and click on the three dots right next to it. It will show an option of delete. Tap on it to delete it.
Conclusion
Internet history and bookmarks are important if you are an excessive internet browser user. If you lose the history and bookmark or you accidentally delete it, it can be recovered. There are two ways mentioned in the article to do so. First, you can use Google Chrome to recover it. Secondly, you can use a third-party data recovery tool, iMyFone D-Back for Android, to recover all internet history and bookmarks to your Samsung phone. If you also want to recover lost Samsung notes , you can click here.