Despite YouTube's massive popularity among internet users, it has several flaws. You can watch your favorite videos without ads, play your music in the background, or download anything to your phone's memory card, for example.
Users are extremely frustrated by these issues, and there is no way to solve them without paying a large fee to subscribe to YouTube's premium version. There are lots of fantastic third-party software and applications that can help you overcome these issues.
Among them, YouTube Vanced is the best. It's a great and stable modded YouTube app, but it's not without drawbacks. The most serious of these issues is No Internet Issue. Sometimes it shows "Connect to the Internet, You're offline, Check your Connection" when you have a stable network connection.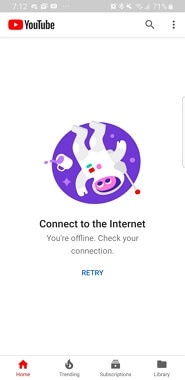 The solution to your YouTube Vanced not connecting to the internet issue is listed below.
Before you begin, keep in mind that YouTube Vanced is unrelated to the main YouTube & is not YouTube Premium.
3 Ways to Fix YouTube Vanced No Internet
No matter YouTube Vanced displays You're offline, Connect to the Internet, or Check your Connection, the ways provided below to solve YouTube Vanced no internet will assist in fixing the issue.
1. Uninstall and reinstall MicroG and YouTube Vanced
You should have your Google password available before you begin because you will need to reset your data following the process. Follow the steps below to complete the process:
❖Step 1: Go to your phone's Settings and look for Application Management.
❖Step 2: Find your old YouTube Vanced app and uninstall it.
❖Step 3: Find your old MicroG app and uninstall it.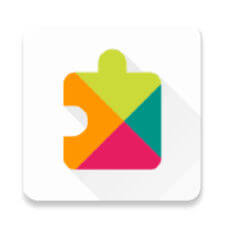 ❖Step 4: Go to YouTube Vanced's official website.
❖Step 5: Make sure you download the most recent versions of Micro-G and YouTube Vanced. Select the versions that are compatible with your phone's configurations.
❖Step 6: Uninstall all of the official YouTube app's updates.
❖Step 7: Reinstall both Micro-G & YouTube Vanced.
❖Step 8: Launch YouTube Vanced and log in with your Google account password.
Your Vanced app should now be able to connect to the internet without difficulty. Make sure you have a reliable internet connection and that your phone is connected to the internet correctly.
2. Remove Google Account and Re-add It to the Vanced App
If the above option does not work, follow the procedures below to remove your Google accounts and log in again. The steps are a little different due to devices models.
Go to microG App > Remove Google account > Go to Vanced YouTube and sign in.
Go to Android settings > Manage account > Vanced account > Remove an account > Go to Vanced YouTube and sign in.
3. Root Your Phone If you Like
Another option for solving the issue is to use Vanced Manager by Team Vanced. There are two options in the Vanced Manager app: non-root and root. Only when your phone has been rooted can you use the rooted option.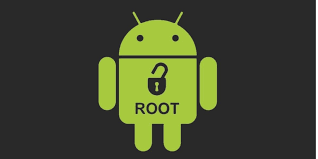 If your phone is rooted, go to the settings menu and grant the app root access. If you have a non-rooted phone, you'll need to install the Micro G app, then reinstall YouTube Vanced once the command prompt shows it on your screen.
You will be able to easily access YouTube Vanced after installing both of these apps. The YouTube Vanced will now function normally and will not show "no network connection".
FAQs about YouTube Vanced
Here we list some frequently asked questions of YouTube Vanced.
Q1. Is YouTube Vanced Legal?
The usage of YouTube Vanced is not illegal. You are not permitted to modify how the YouTube website appears or works, according to the Terms of Service, which you agree to comply with when you use the YouTube website. Not literally and officially an adVanced version, it is a modded Android application (previously known as iYTBP (injected YouTube Background Playback).
Q2. Is YouTube Vanced Safe to Use?
We are all concerned about our safety and privacy. So is it safe to use YouTube Vanced? The answer is yes. YouTube Vanced is trusted by millions of people all around the world.
Q3. Can Your Google Account Get Banned for Using YouTube Vanced?
If you use YouTube Vanced, your Google account will not be banned. Since Google itself allows you to connect to their servers through the Vanced microG app.
Q4. Why Does YouTube Vanced Say I'm Not Connected to The Internet?
A bad app update is the most common cause. YouTube Vanced will only work when the Micro-G is running properly. You may update the Vanced app erroneously by not updating the Micro-G. Therefore, it's likely you forgot about the Micro-G, which explains why your YouTube Vanced shows no internet collection.
Conclusion
For video streaming, YouTube Vanced is the best app. It's similar to YouTube but with a slew of new cool features. If you're having YouTube Vanced no Internet issue, it's likely due to a bad update. To correct these issues, you should follow the steps outlined above. So, get ready to watch next-generation videos on your screen!