So, how do you restore data from a specific app in your backup, all while keeping the rest of the data on your device intact? What if you just want a small piece of data—like your WhatsApp messages—but you don't want to restore the rest of your device's backup because you don't want to overwrite or delete anything else? You updated to iOS 15 and don't know whether you can restore the app without problems? This is a tough situation. It's not so easy to do this with Apple's own native tools, but let's take a look at a few different methods:

Restore Specific App from iCloud Backup with Help of iTunes
One way that you can do this is with iTunes. It's kind of a work-around, but here's how you do it:
(1) Backup your device to iTunes.
(2) Restore your last iCloud backup to your device, one where the app in question still had the data you wanted.
(3) Go to iTunes > [Your Device Name] > Apps > Documents to save and export the data from the app, if possible.
(4) Restore the iTunes backup that you made earlier.
(5) Reinstall the app and try to save the data that you salvaged.
As you can see, this is a very overly-complicated method for something so simple, and you may not be able to do it in every situation.
Restore Specific App from iCloud Backup with 3rd-Party Tool
Our most recommended and simpler way is to use a third-party App (such as iMyFone D-Back ) to restore your specific App from iCloud backups. This is better than any Apple backup tool because you can selectively back up and restore the data you want without affecting other data on the device. More importantly, this is World's First iCloud Data Recovery App! It is worth having a try!
Recover 3-rd party App data directly, like WhatsApp, Kik, Line, Wechat, Viber, etc.
The latest version supports the iOS 15 system, so you don't have to worry about system incompatibility at all!
You can choose which App data you wanna recover. In this way, you don't need to restore all the data and delete them one by one, which is very convenient!
Step to Restore Specific App from iMyfone D-back iCloud Back up
Step 1.Choose the Status of your iPhone
Click "iCloud Backup" and then enter into the iPhone status selection interface.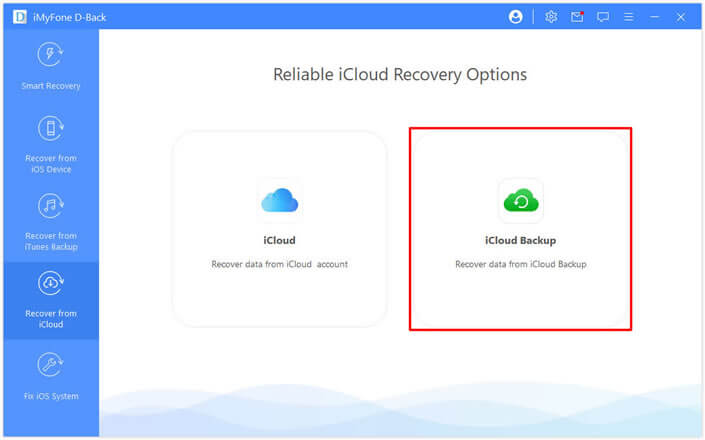 Note
Please make sure your iPhone status with data or not, and choose the right version.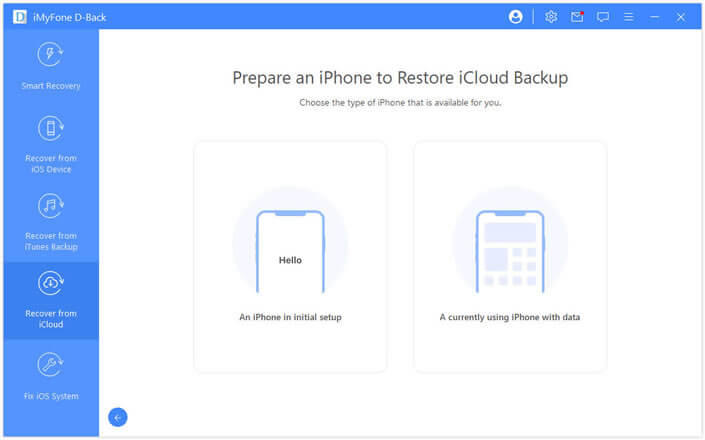 Step 2.Start to Restore your 3-rd Party App

   Click "App & Data" > Tap on "Restore from iCloud Backup", enter your Apple ID and Password, which you want to restore.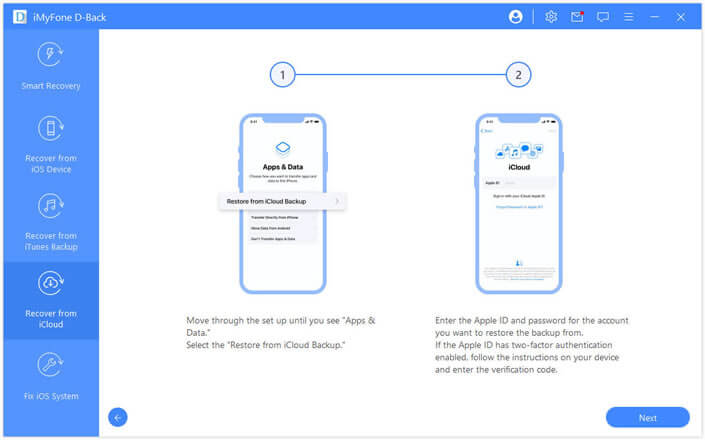 Choose the iCloud Backup you wanna restore and wait for reboot.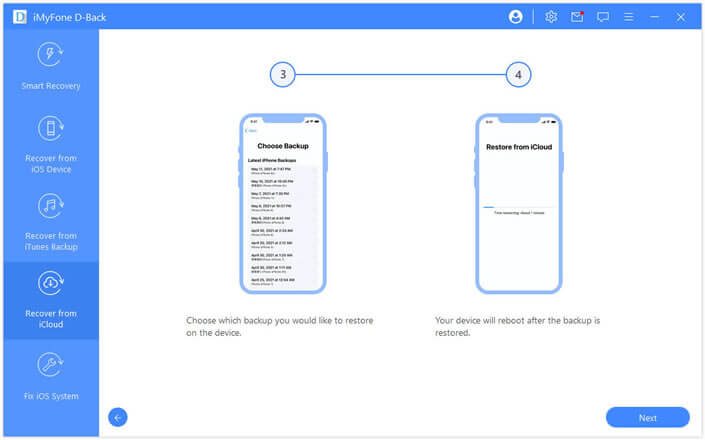 Lastly, connect your iPhone to D-back, and choose the data you want to recover.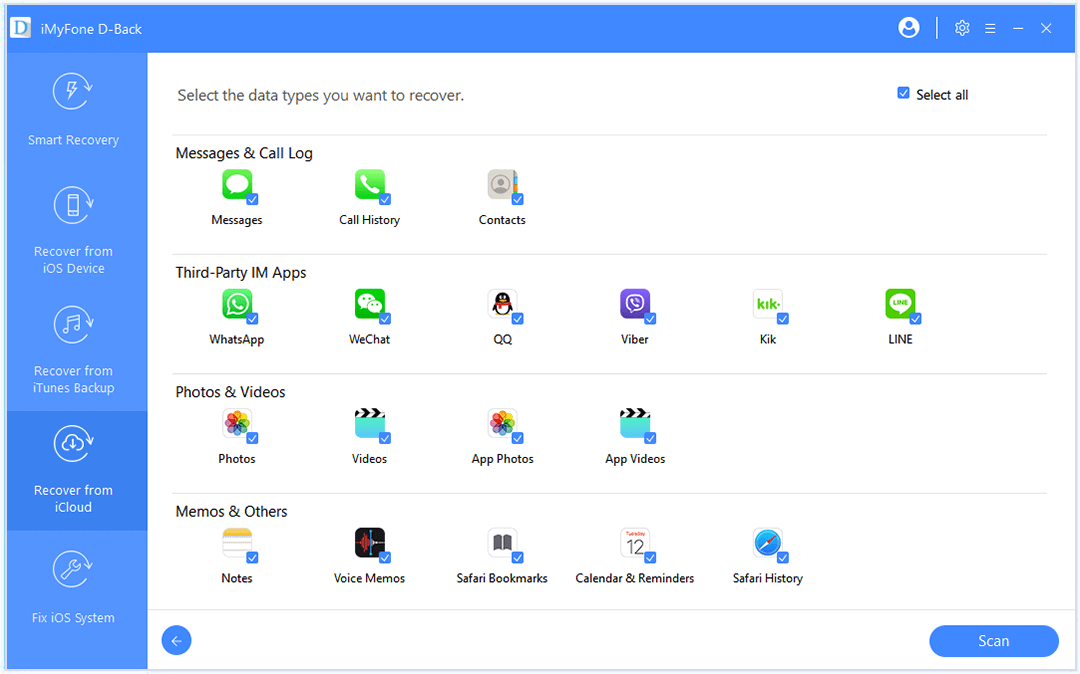 Additional Tips about iCloud Backup and Restore
You may also find that it is hard to restore iCloud backup. Such-and-such problems happen and you just cannot restore the iCloud backup, especially after you upgrading your device to iOS 15. If you are tired of iCloud's snag, then you can find iCloud alternatives to backup and restore your iPhone.
As you can see, restoring a specific app from an iCloud backup doesn't need to be a hassle. In fact, you can try out iMyfone D-Back to restore certain app from iTunes backup, also. What may surprise you is that the program is compatible with iOS 15 and the partial funtion of it is for free. The trial version of  iMyFone D-Back allows you to make backups without paying a dime (you only need to buy it when you need to restore them). Give it a try today!