Have you decided to switch from your old smartphone to a new one? If yes, you might be looking for ways to transfer all your data. Luckily, there are many options to transfer media and files. However, there are not a lot of options when it comes to games. Do not worry; you will not lose any progress at your favorite game using the solutions that we have for you in transferring game data to new phone.
Part 1. Can You Transfer Game Data from One Phone to Another?
There are 2 different types of games. One type connects with one of your accounts and saves all the progress on the cloud. The other stays on your smartphone's offline storage and does not save any data on the cloud because it will never connect with any of your accounts.
For the first type, it is possible to transfer your game data simply by using that same account on another device. However, it is not that easy to do the same for the other type.
You can use some other services in such a case as Game Center on your iOS devices to save your game data. For some games, it is also very difficult to transfer data from iOS to Android and vice versa.
Part 2. How to Transfer Game Data from iPhone to Android with Social Network
Today most games support connectivity with social networks. Games usually allow connection with Google ID, Apple ID, and Facebook ID. When you connect your game with any of these IDs, the game data gets saved on the cloud-connected with that account.
This way, staying over the same operating system gets easier, and transferring from one OS to another also gets easier.
Step 1. Open the game on your iPhone and look for the option to sign in. Some games ask you to sign in when you first download them. In that case, you will already have an account linked with that game. Otherwise, you can log in with your account from the settings on that game.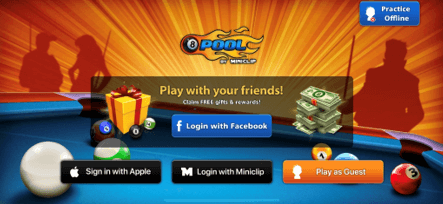 Step 2. Now download the game on your Android device, and when it asks you to sign in, you will use the same account on that device. This will make your game data synced on both these devices.
This way, you can easily transfer game data from iPhone to Android for games that support sign-in functionality.
Part 3. How to Transfer Game Data from Android to iPhone with Move to iOS
If you want to switch from Android to iOS, then you can use the Move to iOS app. It is an application officially available for Android devices from Apple, so the experience is pretty straightforward, and there is no need to worry about losing any of your data. The good thing about Move to iOS is that it can help you seamlessly transfer all your data from Android devices to your iPhone when switching.
Step 1. Download the Move to iOS application on your Android smartphone and set it up
Step 2. Start setting up your new iPhone. On the Apps & Data screen, select to move data from your Android smartphone.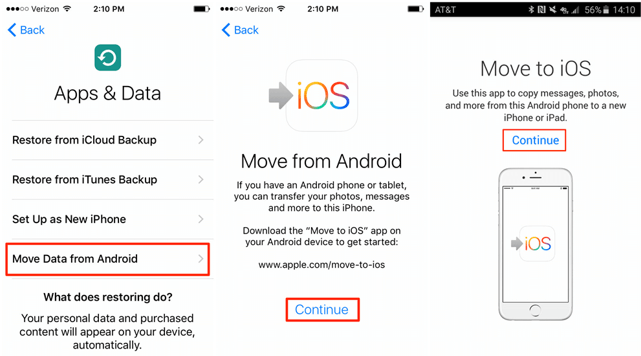 Step 3. Keep both your devices on the same Wi-Fi network. Now you will get a code on your Android device that you need to enter on your iPhone.
Step 4. Select your desired data, and do not forget to select the games. After the selection is complete, you can tap on Next and then on Done.
Step 5. Taps Continue on your iPhone and follow through with the transfer process.
Part 4. How to Transfer Game Data from iPad to iPhone with iOS Backup Too
It's much more easy if you want to transfer game data between iOS devices, and you can easily achieve it with a data backup tool. One of the most efficient method you can use is iTransor to transfer your game data from iPad to iPhone. It is pretty fast and reliable and lets you do much more than iCloud and iTunes options.
Features:
Backup game data along with SMS, WhatsApp, and much more.
Selective data preview and export.
Export more than 18+ types of data, including Contacts, Chats, Files, etc.
Works with iOS 15 and above.
Restore backups from iCloud or iTunes.
Steps to Backup Game Data on iOS Devices:
Step 1.Install and launch iTransor on your computer. Connect your old device with the data backup tool using a USB cable.
Step 2.Select Acquire Backup from Device & iCloud option and select Back Up Device.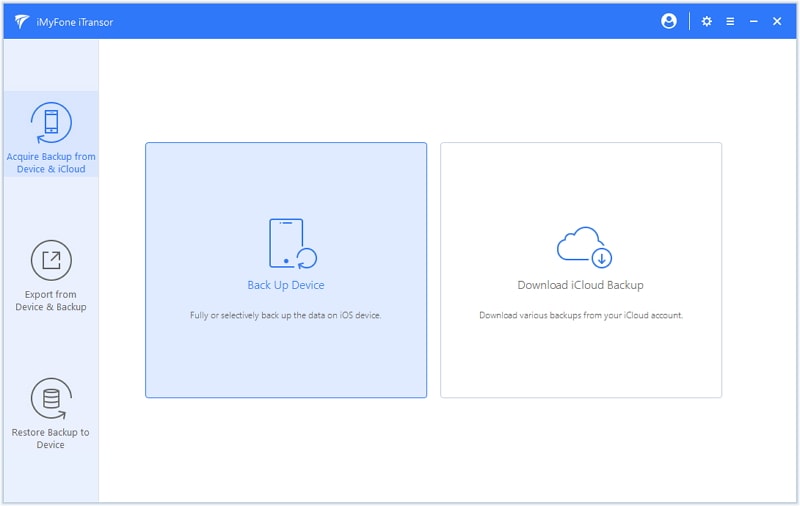 Step 3.Select everything that you want to transfer and click on Back Up. You can choose to Make a Full Backup since you can still selectively export game data only.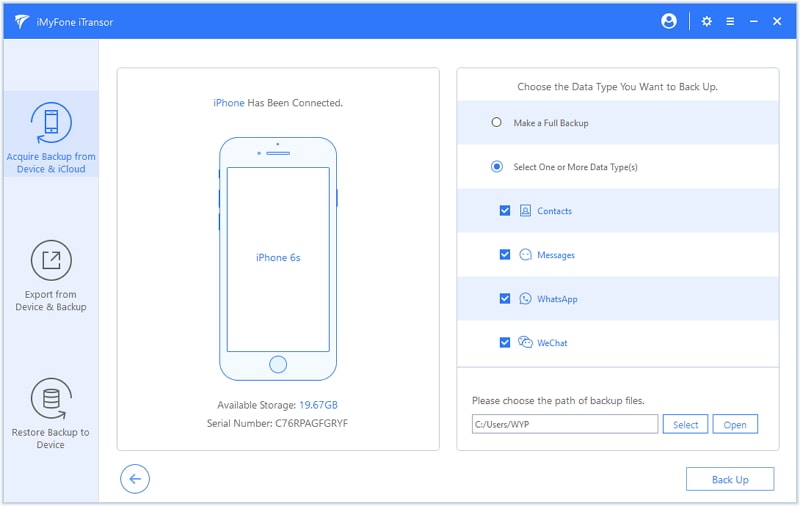 Step 4.Wait for the backup to complete and disconnect the old device. Then connect the new one and select Restore Backup to Device.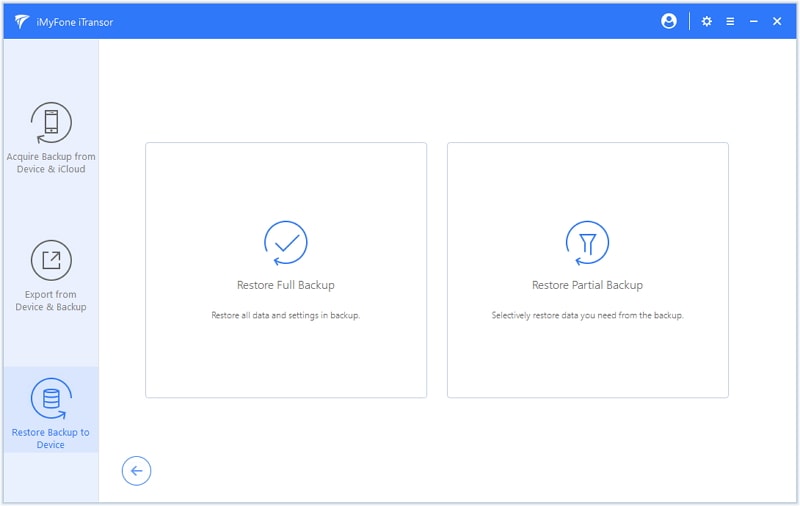 From there, you can easily restore the game data or any other data you need to your new phone.
Conclusion
Transferring your games from one smartphone to another has become so easy now. You can switch from iPhone to Android or vice versa and still keep all your progress on your new device. Just follow all the steps correctly for the transfer to work flawlessly for you.