Pokémon Go lovers need to transfer their games to their new phones without losing any data and their achievements. Fortunately, the game can be transferred or restored to a new phone using different methods. In this article, we will see how we can transfer Pokémon Go to a new phone. We will share the step-by-step methods to make things easier for beginners.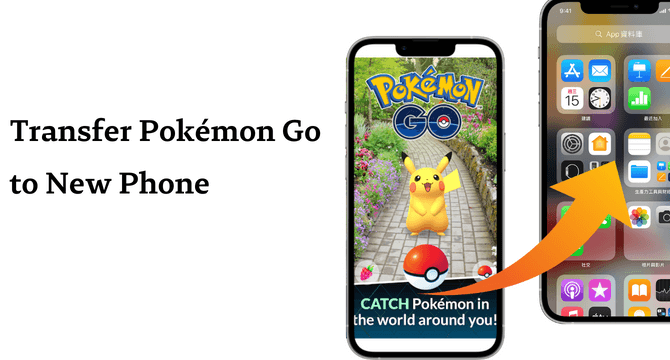 Part 1. How to Transfer Pokémon Go to New Phone with Google Account
Most Android devices use Google Accounts to sign in and store all the data. The same is the case with Pokémon Go. The user is required to sign in through Google Account or Pokémon Trainer Club Account. Once logged in, the user can start the game. It is a walking game, and the user will have to move physically to catch new Pokémons and reach new levels in the game. Now, after reaching a certain level, if the user wants to change his phone, then all this progress can be transferred to a new phone. It is not that all the work and progress of Pokémon Go will be lost.
1.1 Remove Pokémon Go Account from Old Device
The first thing that the user needs to do is to go to Pokémon Go settings and check the account name. Make sure to remember it. Sign out from your previous phone. To be on the safe side, the user can delete the Pokémon Go app.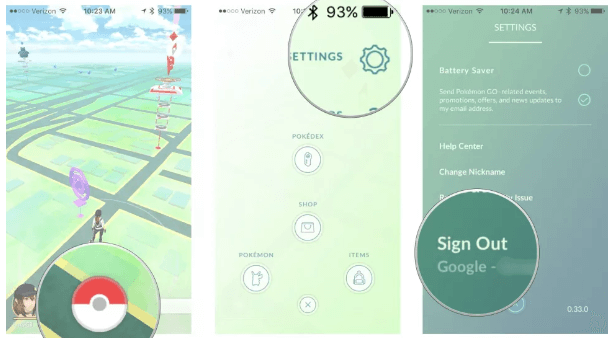 1.2 Transfer Pokémon Go to New Phone
On your new phone, download Pokémon Go and install it. Open the game and enter the same account that you used on your old Android phone. It can be either a Google Account or a Pokémon Trainer Club Account. All the data from the previous device will be restored to your new Android phone.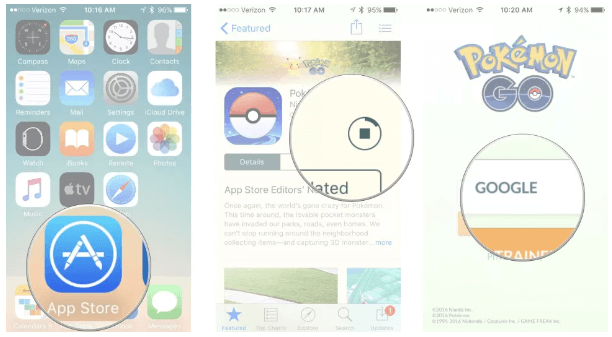 Part 2. How to Transfer Pokémon Go to New iPhone with iOS Data Backup Tool
iPhones have a different way to transfer Pokémon Go to the new iPhone. It can be done using an iOS Data backup tool. We know that the iPhone is a little complex when it comes to restoring data. However, there is a data transfer tool available that allows users to create a backup of their iPhone and then restore it afterward.
iMyFone iTransor is one of the third-party apps that people can use to create an iPhone backup and then restore it whenever they want. It allows the user to backup different types of data. The user has the freedom to preview the data before recovering it. It is compatible with different versions of iOS.
Features
iMyFone iTransor is a secure tool that users can use.
It allows the user to create a partial or full backup of the data.
The user can preview the data before actual recovery.
Also has the feature of backup and restoring WhatsApp and SMS.
Supports export of more than 18 data types.
Step 1.To transfer Pokémon Go to a new iPhone, download and install iMyFone iTransor on your computer. Open the tool. First, you need to create a backup, so click on Acquire Backup from Device & iCloud and then on Back up Device.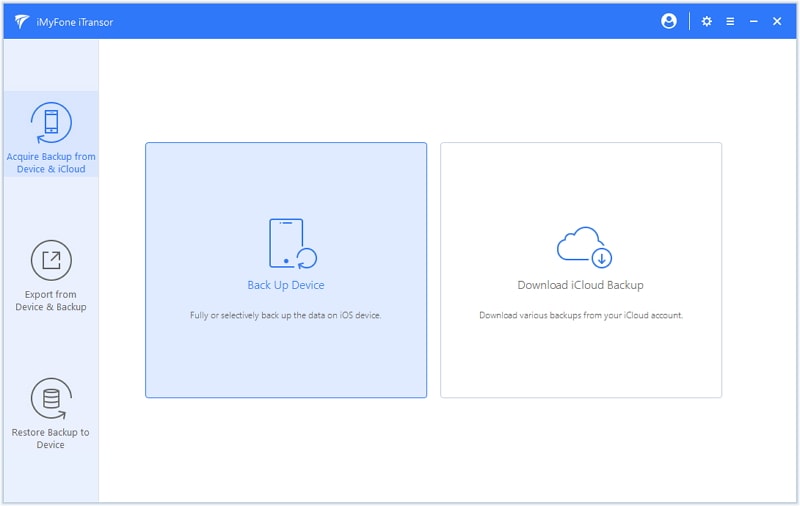 Step 2.Connect your iPhone to the computer and choose the files that you want to backup. The user can make a full back up or a partial backup by selecting the data type. Click on Make a Full Backup.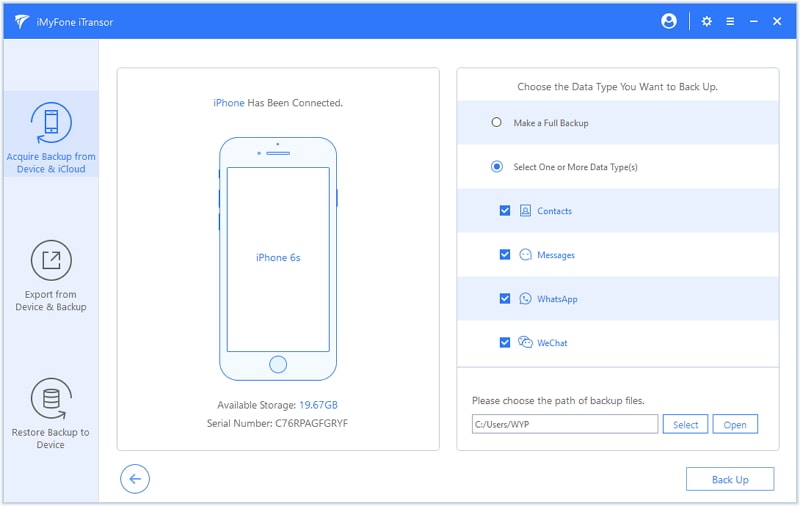 Step 3.Click on Back Up. The tool will then start creating the backup, and then it will notify the user when it's done.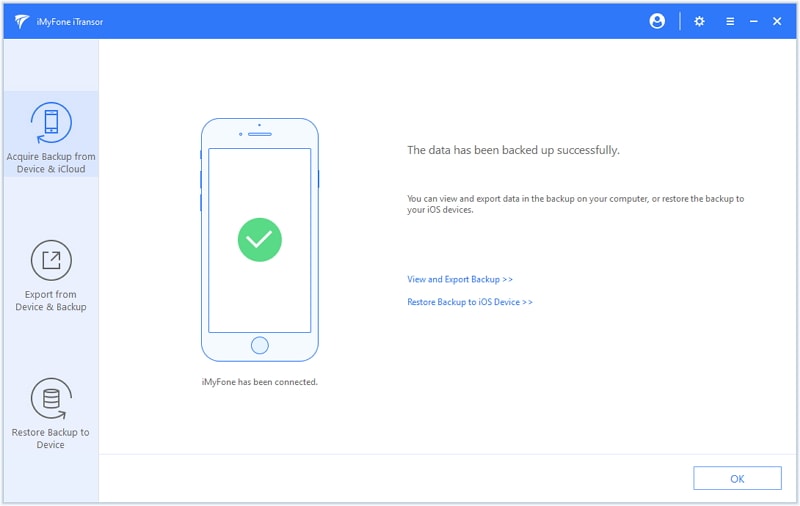 Step 4.Now, as we have a backup, we can restore it on a new iPhone. Open iMyFone iTransor again. Click on Restore Backup to Device. Then click on Restore Full Backup.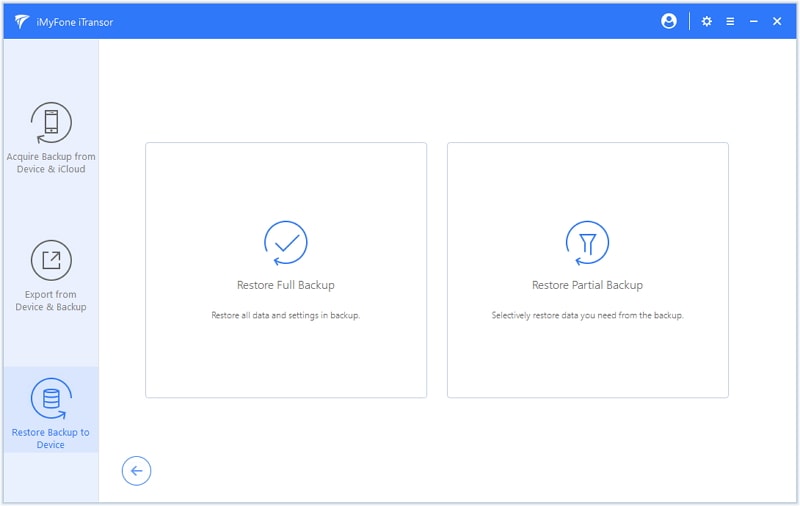 FAQs: More You May Want to Know About Pokémon GO
1

Why can't I sign into Pokémon GO with Google on iPhone?
We know that on Apple devices, there is no option for Google Sign-in. However, in the case of Pokémon Go, the user can use Apple ID to sign in on iPhone and not a Google Account.
2

Can you link two Pokémon GO accounts to home?
No. Only one Pokémon Go account can be linked with Pokémon Home.
3

Can you transfer Pokémon from Pokémon Home to Pokémon GO?
No. It is one of the most common questions. The answer is that the user can transfer Pokémon from Pokémon Go to Pokémon Home but not from Pokémon Home to Pokémon Go.
4

Can I link Pokémon GO to Apple ID and sign in with Apple?
Yes. On iPhone, the user can use Apple ID to sign in. Once you link the account, you can sign in more quickly using your face id or device password.
Conclusion
Pokémon Go is a revolutionary game for Pokémon lovers. The users are spending hours on this game, catching and battling Pokémon. However, once a player reaches a level after hard work, he can transfer this game to a new phone without data loss. We have discussed a few methods to transfer Pokémon Go to a new phone. The most secure way to transfer this game to the iPhone is through the use of iMyFone iTransor, which is a professional data backup and restoring app. It can transfer all your data with perfection.