How to Change Your GPS Location on Android [2023 Guide]
Category: Change Location
3 mins read
Today, the majority of Android apps access your smartphone's GPS signal to offer different services. For instance, Google Maps accesses geolocation to provide real-time navigation whereas social media apps (Instagram & Facebook) use it to show nearby friends. 
Similarly, there are several other situations where changing your smartphone's GPS location will be helpful. So, in this article, we are going to discuss how to change location on Android phone so that you can hide your real whereabouts and access geo-restricted content without any hassle.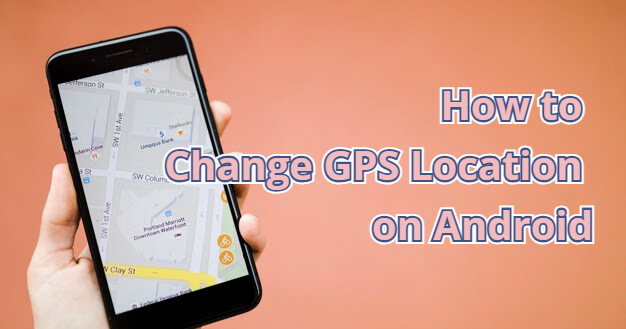 Part 1: When You Can Change or Fake Your GPS Location?
Before moving any further, let's first discuss what are the different scenarios where you'd want to change your smartphone's GPS location.
Case 1.

Get the latest Android Updates

It's quite frustrating when a new Android OS update is released in other countries but you still have to wait for another 6-7 weeks to download it on your device.

Fortunately, there's a way to get all the latest updates for your Android device, even if they aren't released in your country yet.

You can simply change your GPS location to a place where the updates are already released and install them without any interruption.
Case 2.

Improve Your Online Privacy

For some people, privacy is a major concern these days, considering every app knows their daily movement.
Since you don't know how different apps utilize your geolocation data, it's always a better option to fake GPS location and hide your current whereabouts.
Case 3.

Watch the Latest Movies and TV Shows

Online streaming platforms such as Netflix and Amazon Prime Video usually display content according to the user's current location.

But you can still watch TV Shows and movies that aren't released in your country by changing your GPS location.
Case 4.

You Can Get More Matches on Dating Apps

Dating apps such as Tinder access GPS location and display profiles in a limited radius.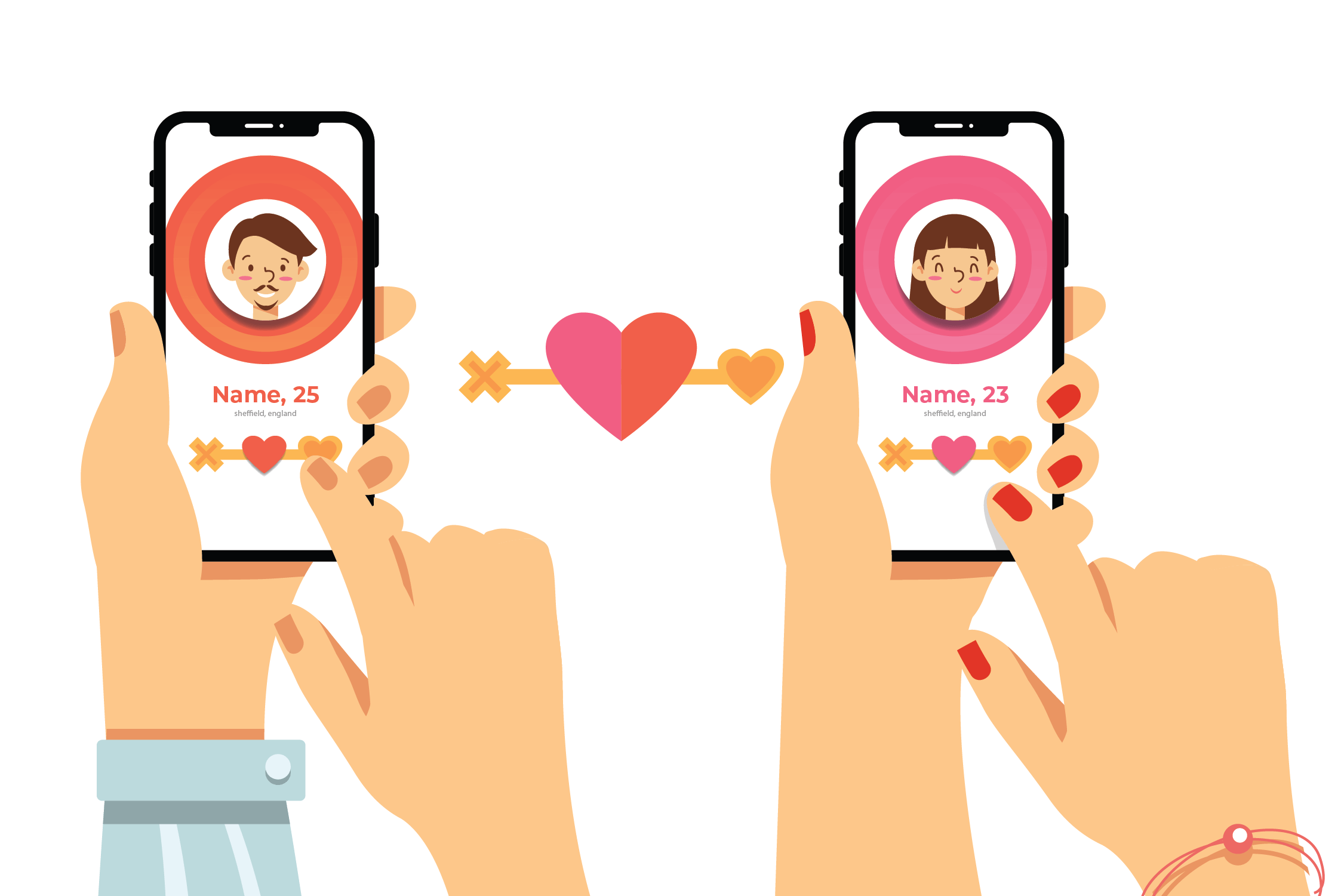 But, if you couldn't find the perfect match, even after swiping through hundreds of profiles, you can expand the search results by changing your current location. This is also a great way to meet new people in a different city before moving there.
Case 5.

Boost GPS Signals on Your Real Location

Another situation where you'd want to change your smartphone's location is when it has a weak GPS signal. There are many scenarios where your device may fail to fetch your current location precisely.

In this case, you can manually set your exact location using a geo-spoofing app.
Case 6.

Prevent Sharing of Location with Social Media Apps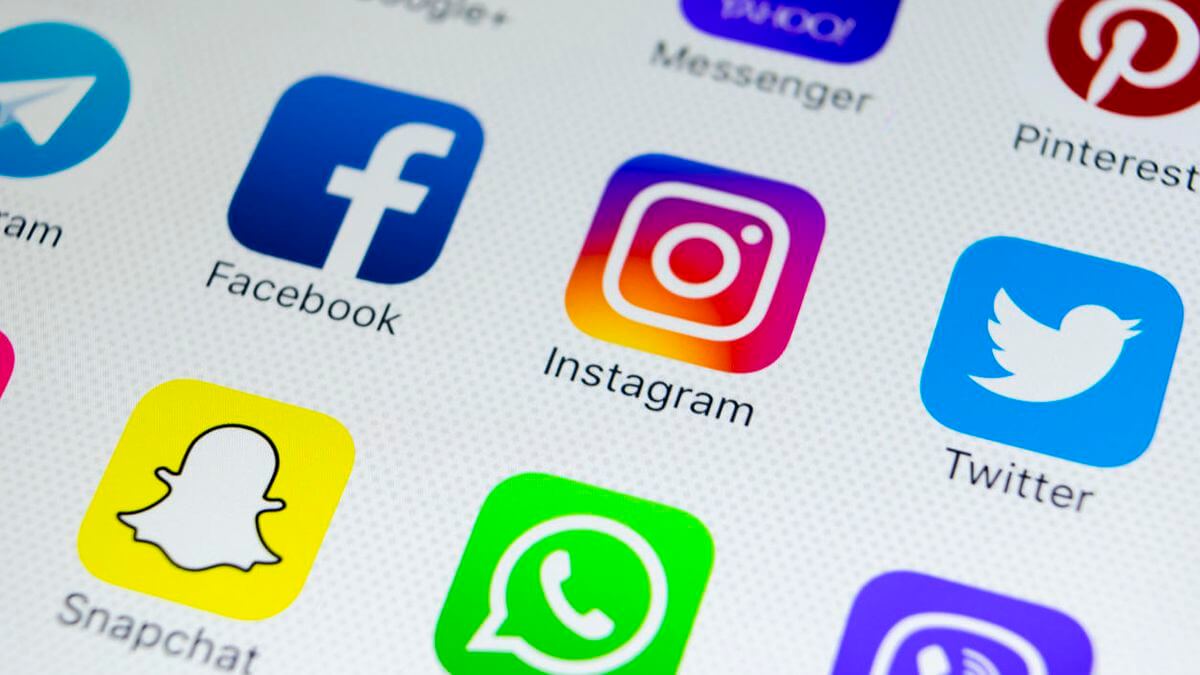 Social media apps such as Facebook and Instagram also access your GPS location to filter content in your feed and customize the user experience. This is another scenario where you can keep your online privacy intact by changing your current location. 
Part 2: The Pre-requisites for GPS Location Spoofing
If your phone is locked, you need to go to Developer options to unlock its bootloader. This will allow you to install new images. To unlock the device's bootloader, use the fast boot flashing unlock command in the Developer settings.
A computer can either be a Windows PC or a Mac, regardless of the version.
Use the Good Fake GPS app from Google Play Store if you want to hide your real location. To make it even more effective, use a VPN too.
Part 3: The Most Common Ways to Change Your GPS Location on Android
So, now that you know the benefits of using a spoofed location, let's take a look at how to change location on Android. The ideal way to set up a fake GPS location is to use a geo-spoofing app.
You can find dozens of geo spoofing apps on Google Play Store. All these apps offer the same functionality and have the same features as well. So, you can download any of these apps and you'll be able to change your GPS location easily.
For a quick demonstration, we are going to use Fake GPS Go Joystick. It's a GPS Joystick app that'll let you change your current location and virtually control your GPS movement as well.
Step 1 - Go to Google Play Store and search for Fake GPS GO Joystick. Tap the "Install" button to install the app on your smartphone.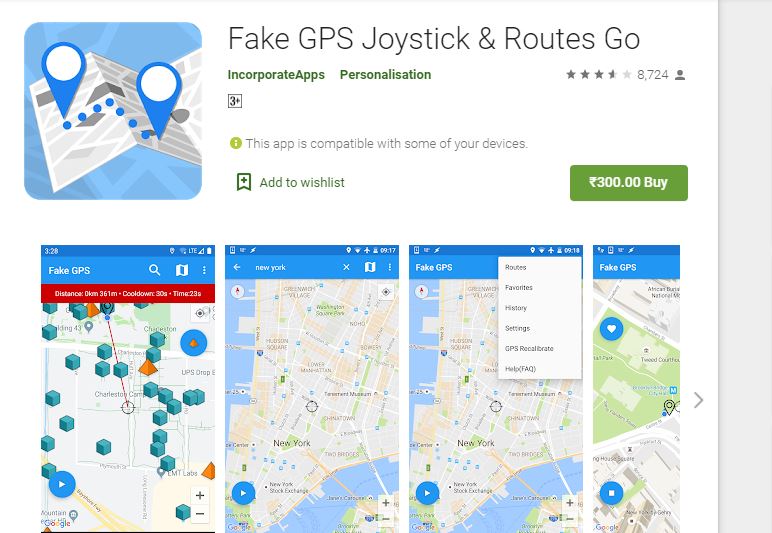 Step 2 - Once the app is installed, open the "Settings" menu and select "Location". Here make sure to change the "Location Mode" to "GPS Only".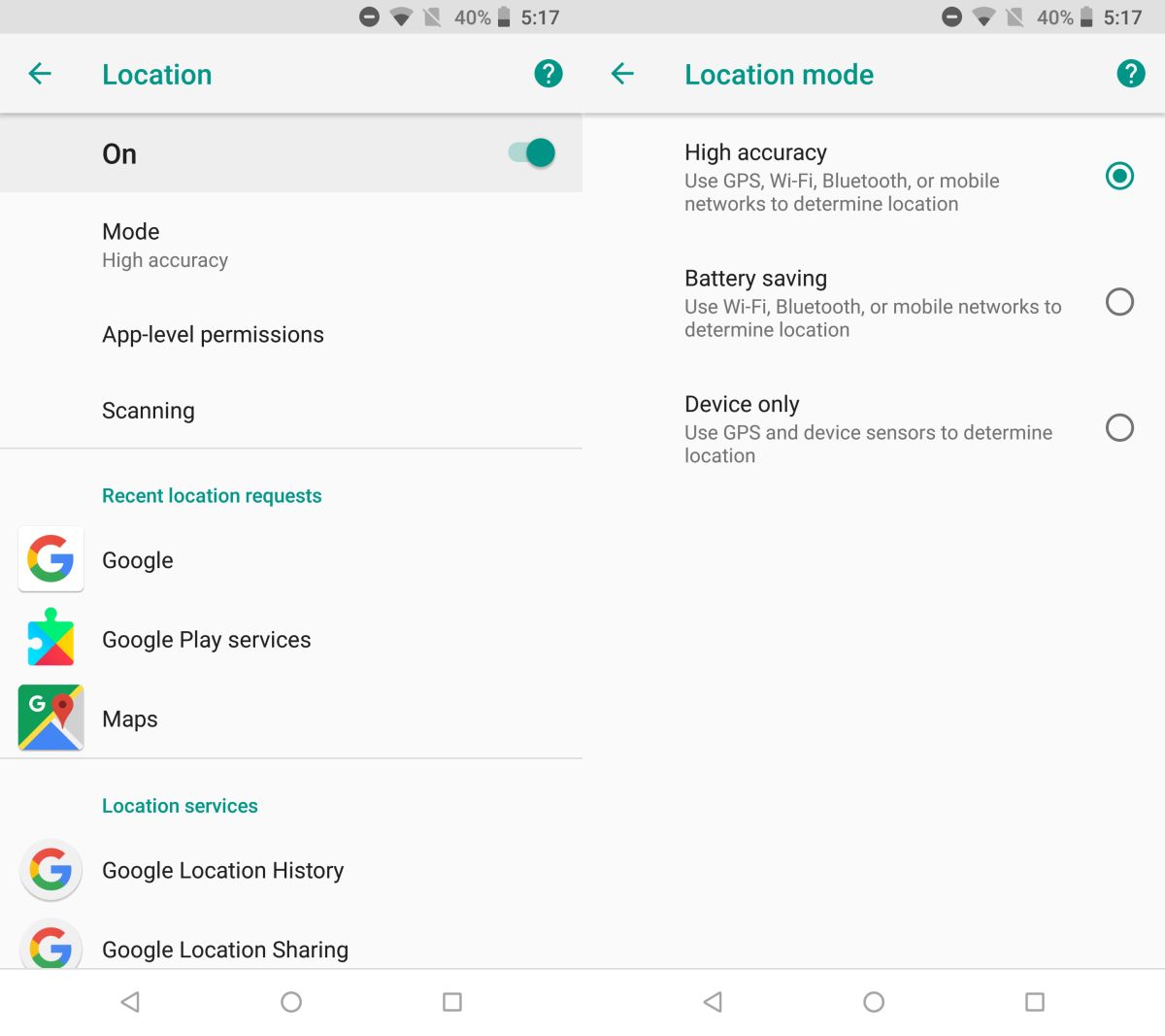 Step 3 - Again, go back to the "Settings Menu" and click "Developer Options".
Step 4 - Click "Set Mock Location App" and choose "Fake GPS" from the list.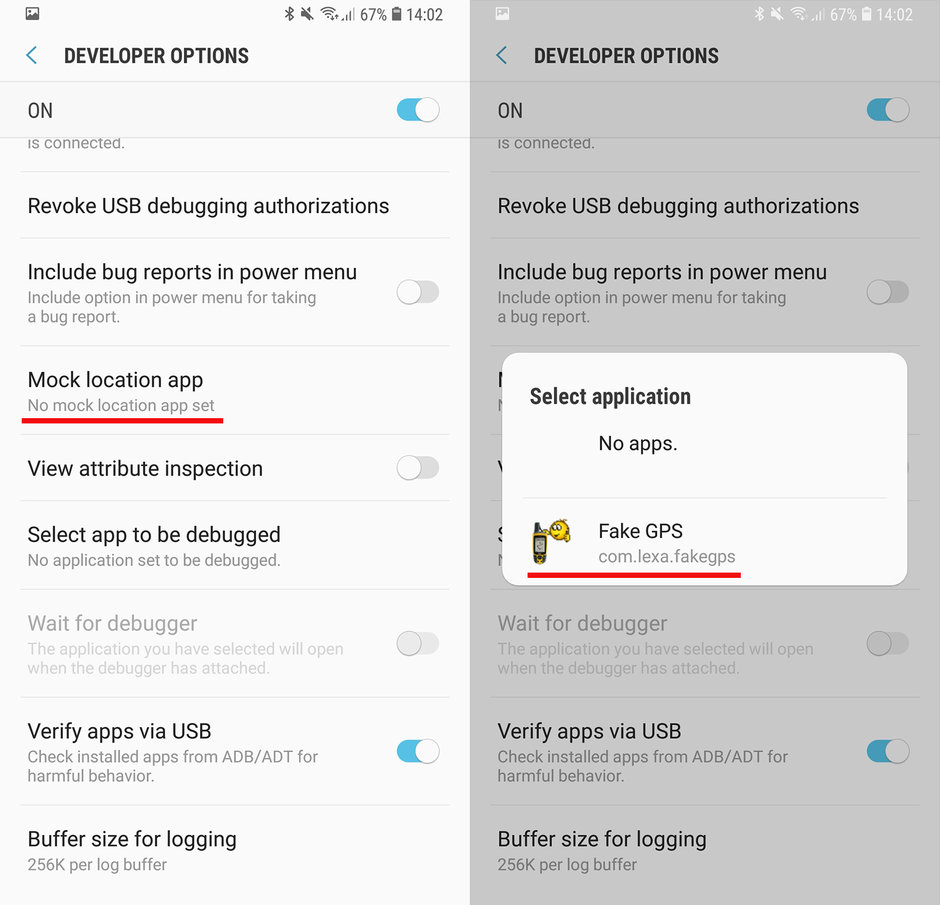 Step 5 - Once you have set the default mock location app, open "GPS GO Joystick" and use the search bar to find a specific location. The pointer will automatically move to the specific location on the map.
Finally, click the "Play" button and your device's location will be changed automatically.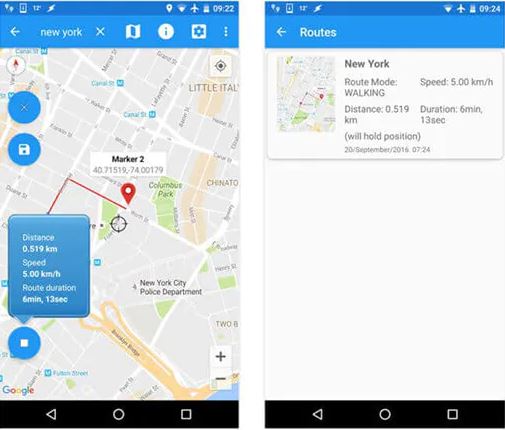 That's how to change your location on Android using any of the GPS spoofing tools. Now, even though this is a great way to spoof your location, using such geo spoofing apps have a few limitations.
For instance, since there are hundreds of such apps, it can become extremely tiring to know which ones are legit. And, secondly if you install a free location spoofing app it'll only offer limited features.
In fact, some of the fake GPS apps on Google Play Store don't even provide the Joystick feature.
Part 4: Best Alternative Location Changer App To Fake Your GPS Location on Android
So, is there any alternative to geo-spoofing apps? The answer is Yes! You can use iMyFone AnyTo for Android to change your current GPS location and replace it with a fake one.
It's a fully-functional location spoofing tool that'll let you change your GPS location to anywhere in the world.
Here is the video tutorial to change your GPS location on Android with iMyFone AnyTo.
Here are some of the key features of AnyTo for Android that make it the best geo spoofing tool for Android users.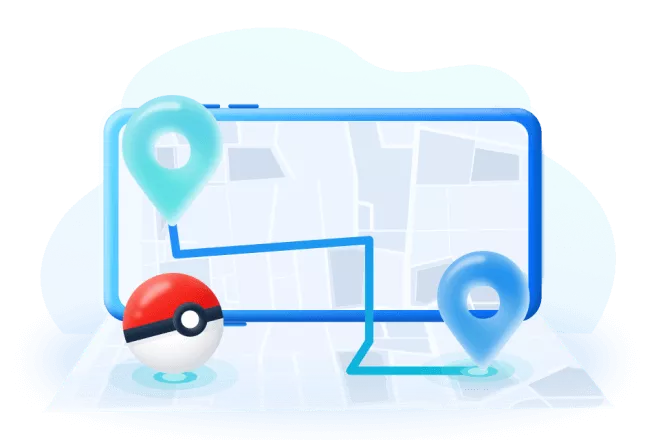 iMyFone AnyTo has been helping users:
Change Your GPS Location to Anywhere in the World instantly.
Two-Spot and Multi-Spot Modes to virtually control your GPS movement on the map.
The Best Undetectable Mock Location App.
Easily fake location on Pokemon Go, Snapchat, Tinder, and etc.
Here's the step-by-step process on how to change your GPS location on Android using AnyTo for Android on PC. If you want to modify your location on Android directly, you can also use AnyTo to achieve.
Step 1: Connect iPhone to the PC/Mac
Launch iMyFone AnyTo on your Windows PC/Mac (you can click the Try It Free button above to download it free). Click the Get Start button.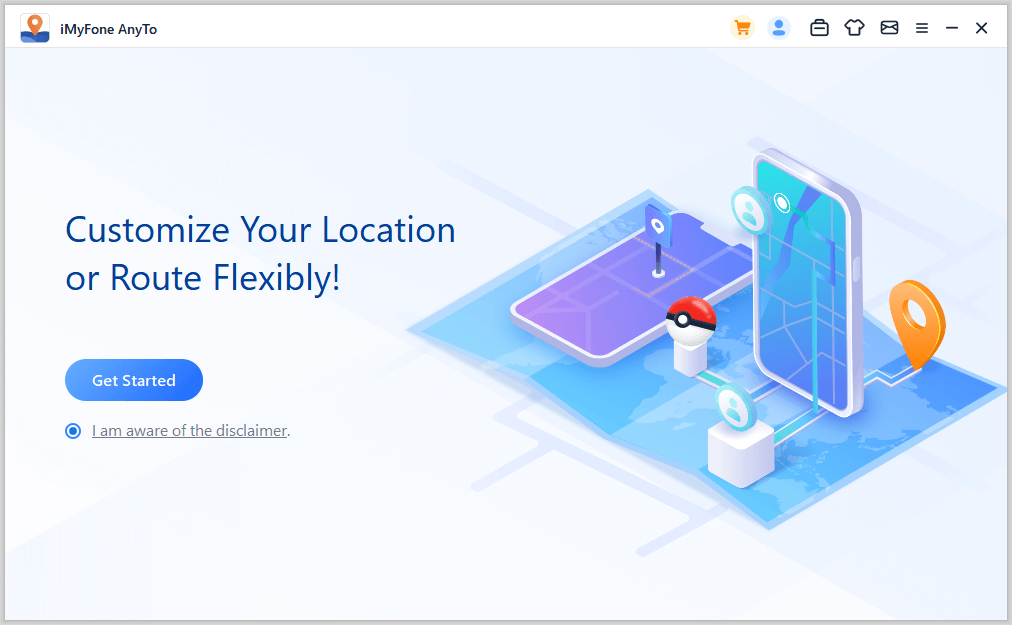 Step 2: Select Teleport Mode
Choose the third icon on the upper-right corner - Teleport Mode. Then you can input an address or zoom and drag the map to choose a fake location.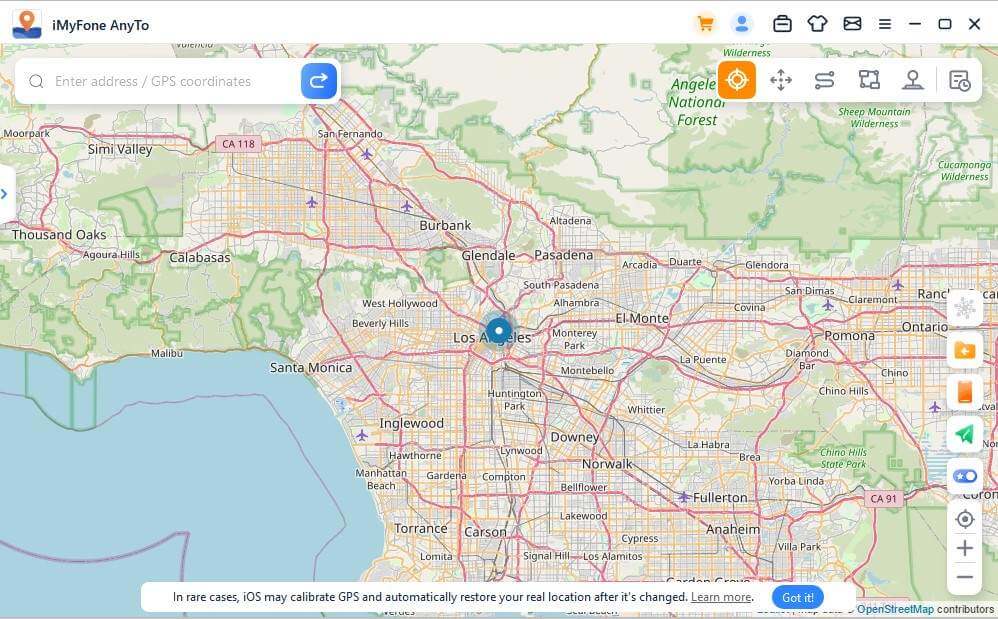 Step 3: Location Changed on Map
Now just click the Move button to change your location on the map to this new location!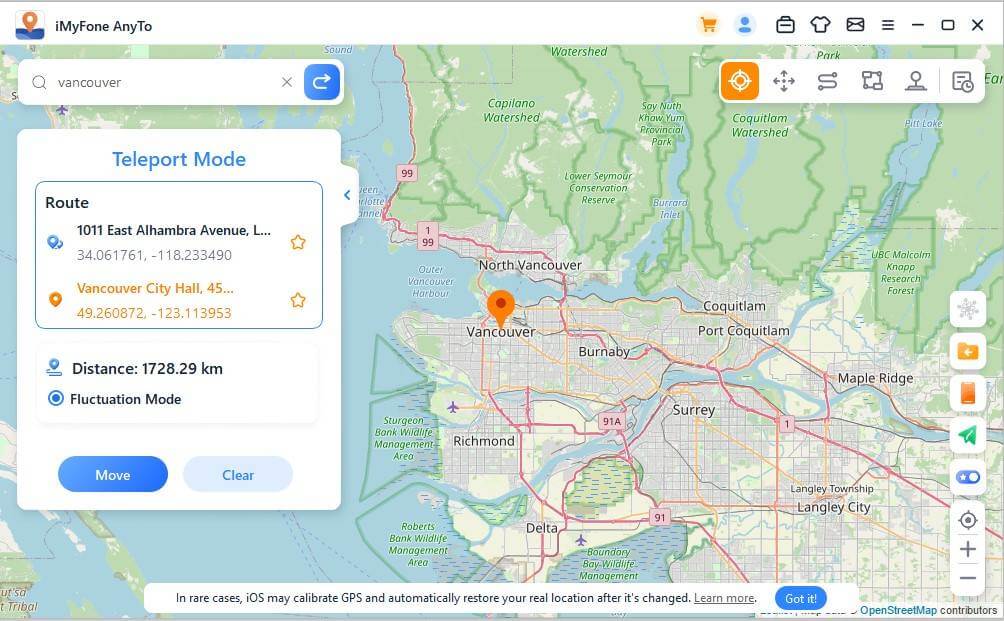 Now, you can use any of the apps on your smartphone and they won't be able to track your original location at all.
Part 5: Other FAQs about Changing Location on Android
1

Can Fake GPS be Detected?

While it's not easy to detect if you're using a fake GPS location or not, it's always a good strategy to be wise with your approach.

For instance, if you are playing Pokemon Go by changing your GPS location, make sure to avoid taking bigger location jumps too frequently. This will trigger the Pokemon GO's server to detect something is fishy and you might even get your account banned permanently.

Also, if you want to avoid getting caught, always ensure to use a professional geo spoofing tool such an AnyTO for Android.
2

Should I Turn Off Location Services on my Android phone?

Ideally, it's not a wise strategy to disable location services on your Android phone because you won't be able to use apps such as Google Maps or Tinder.

However, if you are concerned about your privacy, you can change your GPS location using a gps spoofing app. This will allow you to hide your original location and use all the geo-services at the same time.
3

Does Airplane Mode Turn Off location?

When you enable Airplane Mode on your device, it'll only disconnect from network services. As far as location is concerned, Airplane Mode will not turn-off location at all.

Instead, if you want to stop third-party apps from tracking your whereabouts, it would be better to use a dedicated location spoofing tool.
Final Words
If you change your GPS location on your Android phone, you can watch stuff that isn't available in your area on streaming sites.
You can also make it look like you're in a different location on dating apps, social media, and YouTube.
Here are the good ways to change your GPS location on Android. However, I believe iMyFone AnyTo is easy to use and requires no difficult instructions.
Change GPS Location on iOS/Android
168,282 people have downloaded it.
Fake iOS/Android GPS location to anywhere in the world instantly.
100% Work with location-based apps such as AR games, social platforms, etc.
Joystick to simulate GPS movement freely when playing games.
Import / Export GPX file to save your favorite routes.
Compatible with All iOS & Android versions.