Question
"I don't want my iPhone to know where I am..."
"Wouldn't it be possible to search for whereabouts without being found out by the other party?"
Do you have such a problem?
Yes, the iPhone is great for sharing your location in a number of ways, but it can also backfire when you're in a place you don't want people to know.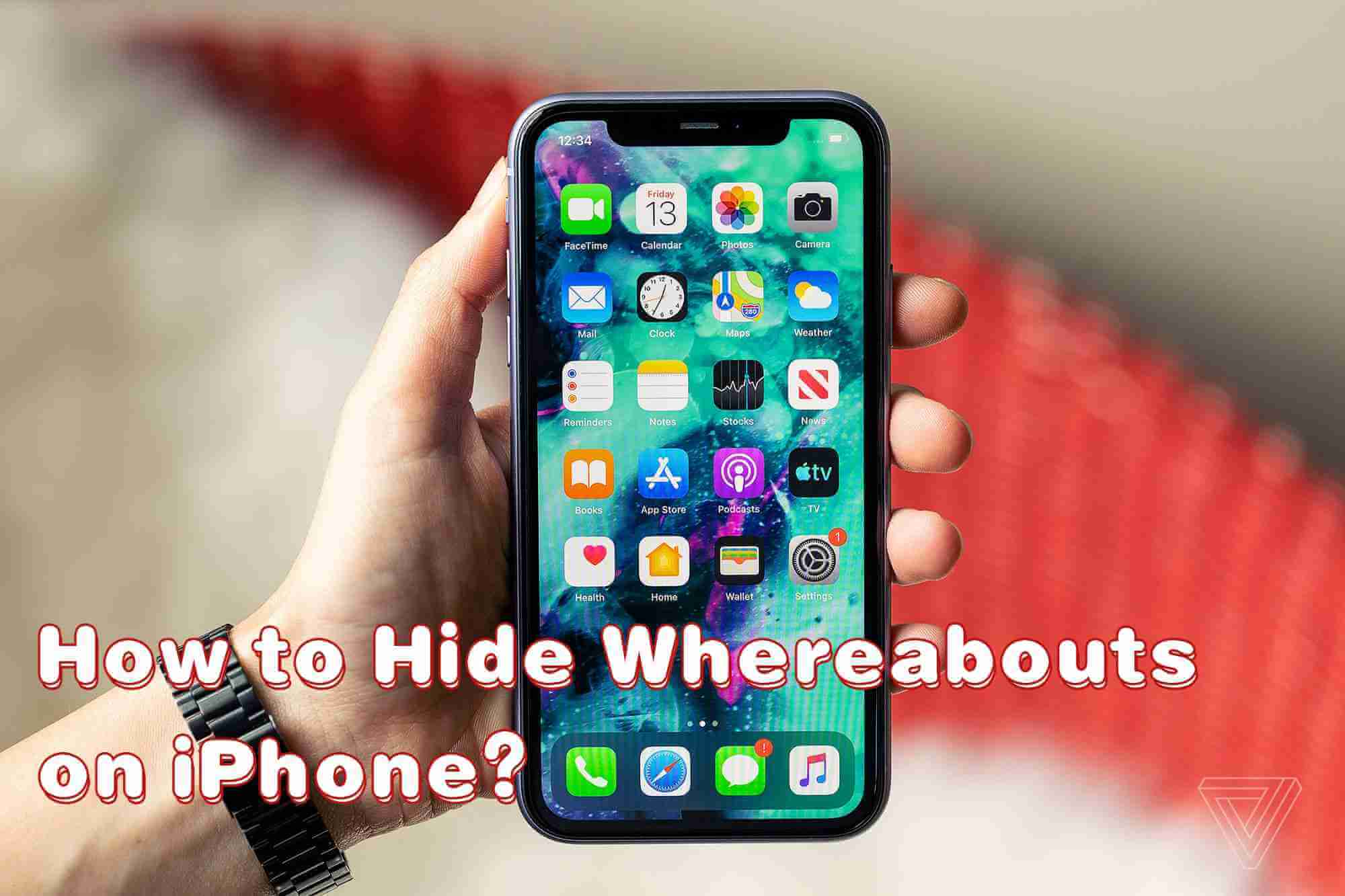 In this article, we will explain in detail the patterns where your location information is known to the other party on the iPhone and how to prevent it. If you read this, you'll be able to spend your time confidently without knowing where you are on your iPhone. (If you're in a hurry - how to hide whereabouts on iPhone with one click)
Part 1: Modes in Which Your Location is Known to Others on iPhone
There are four main modes to let the other party on your iPhone know your location. Let's take a closer look.
01

The Location Information is Recorded in the Photo
---
Photos taken with iPhone record location information about where the photo was taken.
Using the recorded location information, you can organize your albums and show the location of photos on a map, which is very convenient.
However, if someone looks at your iPhone, or if you email a photo with your location, etc., others may know your whereabouts.
02

Using the "Find" Function
---
If you turn on Share My Location in the Find My app installed on your iPhone, you can share your location with friends and family. If you stay that way, your opponent will find out where you are.
Also, the Find My app will recognize your location even if they know your Apple ID and password. "Find My iPhone" was originally a feature that would allow you to log in and find your iPhone from another terminal if you lost it.
However, if the other party knows your Apple ID and password, they will use the "find" function of the other party's terminal to find your iPhone, which means your location will be leaked.
03

Using Family Sharing
---
The iPhone has a handy feature called "Family Sharing," but there are also cases where the whereabouts can be found.
Family Sharing is a feature that lets you access things like purchased apps and music by linking your family members' Apple IDs to one ID. Also, schedule, photos, and location information are shared by default.
So everyone involved in Family Sharing can make their location public.
04

Location Information of SNS Applications
---
Posts with location information can be posted on SNS such as Twitter, Facebook, Instagram, etc., but if you post by mistake using this feature, others will discover your location.
In addition, if it is a typical SNS, the location information of the photo will be automatically deleted when posting.
However, there are few SNS applications that have not been deleted, and it is possible to identify the location from elements such as signboards and landscapes in photos, so be careful.
Part 2: How to Hide Whereabouts on iPhone?
Here are 6 ways to prevent your iPhone from leaking your whereabouts.
1

Turn Off Location Services on Your iPhone
The first and most intuitive method is to turn off all location services on the iPhone.
Follow the steps below to turn off your location:
Step 1: Tap the Settings app on the home screen.
Step 2: Select Privacy > Location Services.
Step 3: Turn off location services at the top.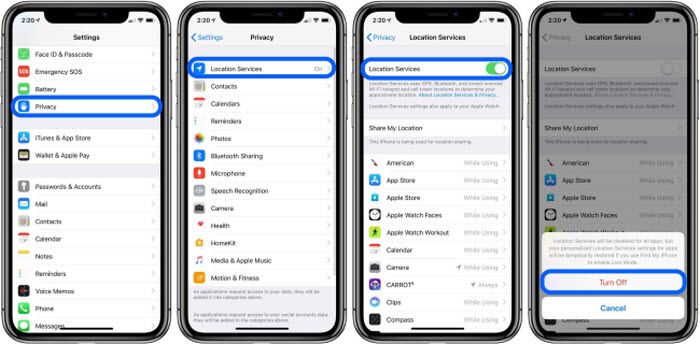 You can now turn off location services for your entire iPhone.
2

Turn Off Find
For users who allow others to share their location using Find My, if you don't want them to know, turn off Find My directly on iPhone to turn off location sharing.
To turn off the feature, do the following:
Step 1: Tap the Settings app on the home screen.
Step 2: Select Username > Find My.
Step 3: Turn off Share my location.
Step 4: Click Find My iPhone > Find My iPhone to turn it off.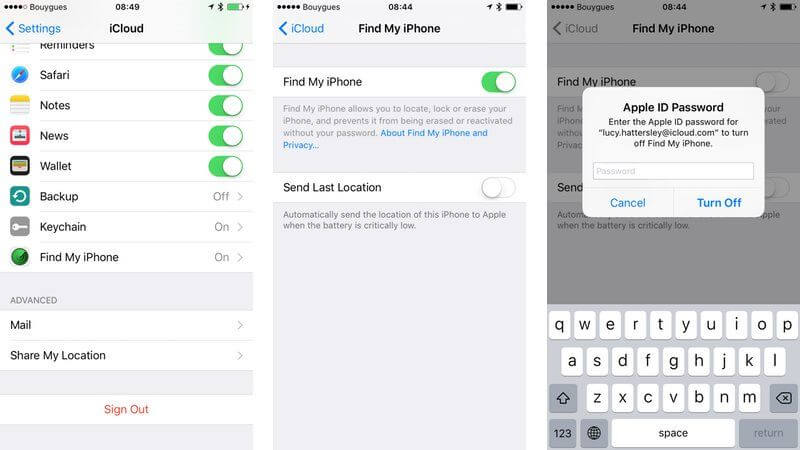 In addition to disabling Find My, you can also turn off Find My iPhone. Also, to prevent misuse of the Find My iPhone feature, be sure to manage your Apple ID and password strictly and don't share it with anyone.
3

Turn Off Home Sharing
If you turn off Family Sharing, the other person won't know your iPhone's location.
Follow these steps to turn off Family Sharing:
Step 1: Click the Settings app on the home screen.
Step 2: Select your username > Home Sharing.
Step 3: Tap your name and select Stop using Family Sharing.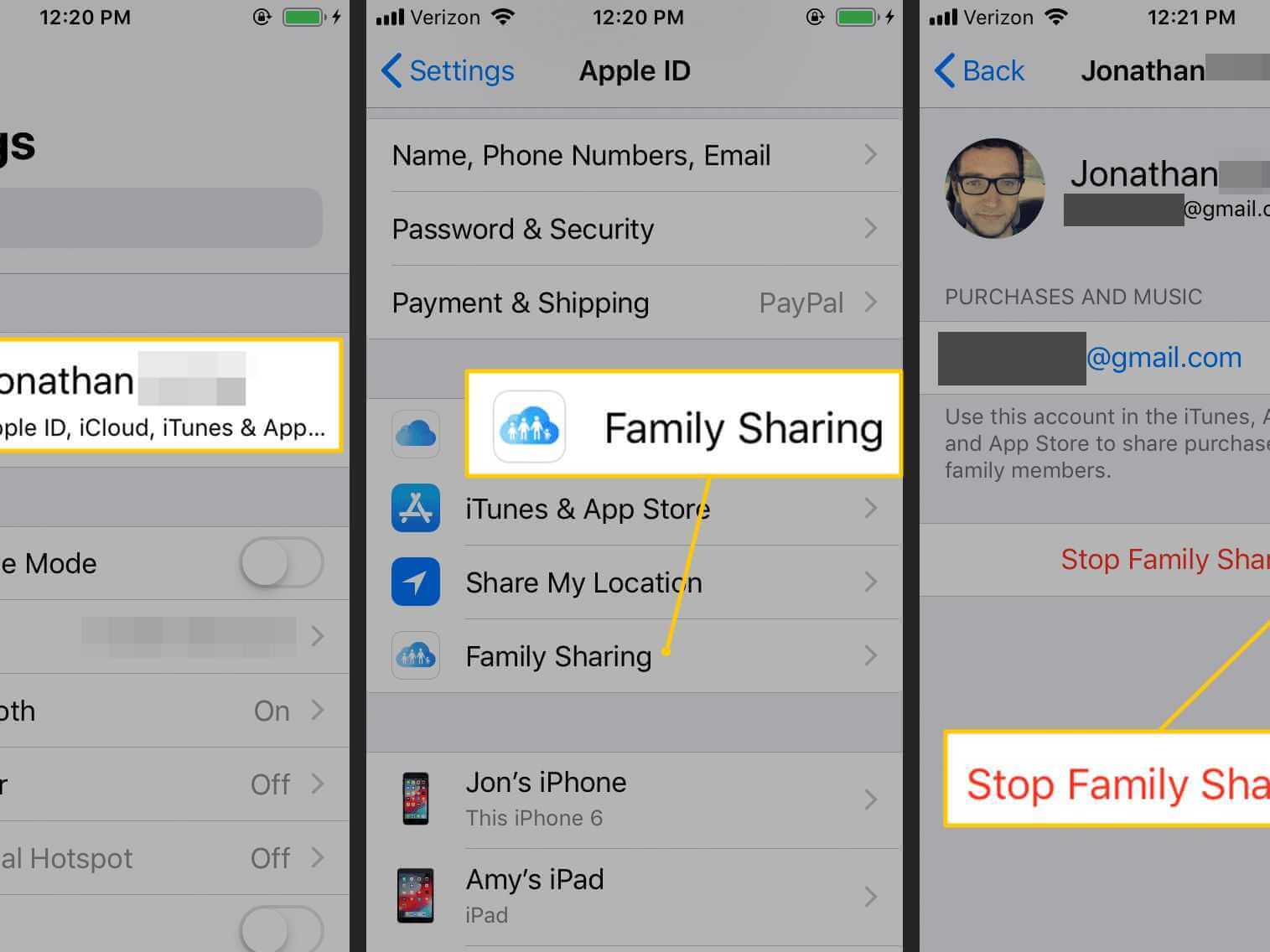 You can now leave the family sharing group.
4

Change Location Information with 1-click
The next perfect way is to change your location with one click. If you change the location, even if the connection to the PC is cut, it will stay in the GPS's fake location until it restarts. That is, using the computer location information change software AnyTo developed by iMyFone.
Here are some key features that you should check out:
Enables you to change your location anywhere in no time at all.
Works efficiently on Apps based on geo-location.
Enables you to access geo-prohibited contents.
Fully supports the latest iOS 16&Android 13 version. Works smoothly over Windows&Macos.
Here Is How You Can Change Your Location with iMyFone AnyTo
Step 1.

Get Started

Install and launch iMyFone AnyTo on your computer, click Get Started.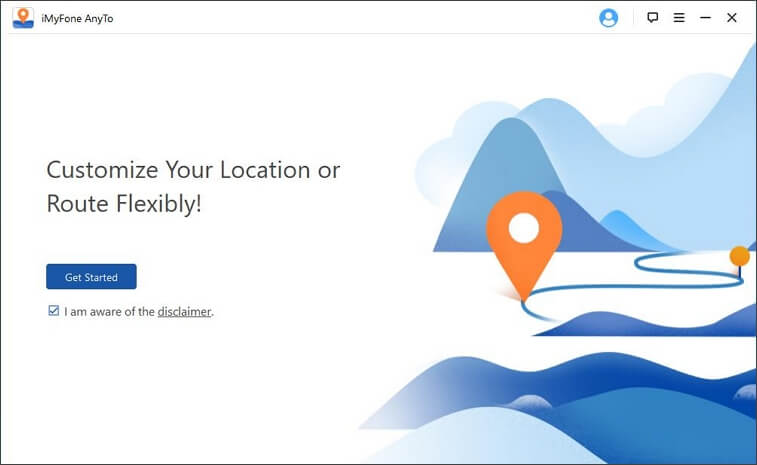 Step 2.

Connect iPhone

You can connect your iPhone with a computer with a USB cable. Unlock your device and click Trust. Enter your screen pin code, agree when it says, Trust this Computer.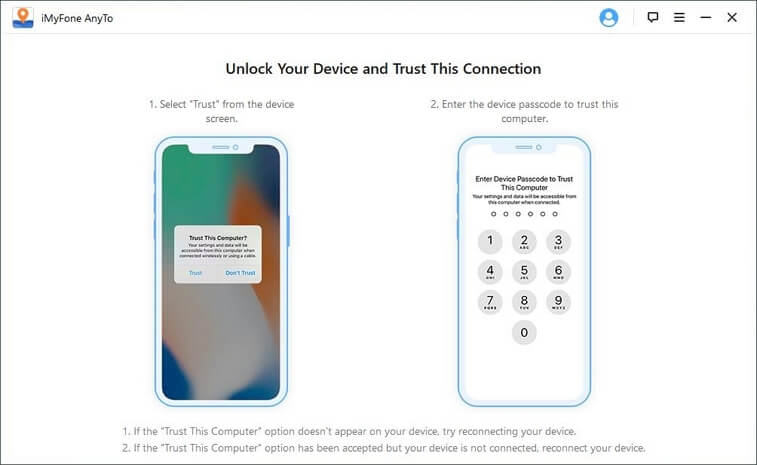 Step 3.

Enable Teleport Mode

Click Teleport Mode on the upper right corner (3rd) of the map. Now you can zoom in or out and select a location.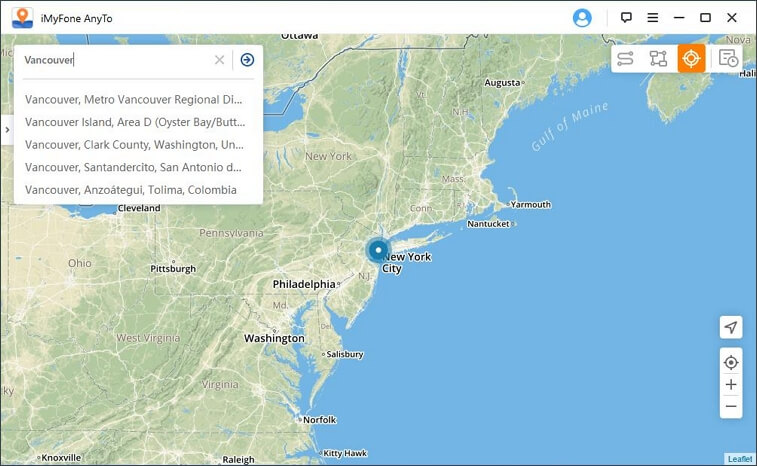 Step 4.

Change Location

A sidebar will come up when you select your destination. Click the Move option. And that's it. Your location will be changed.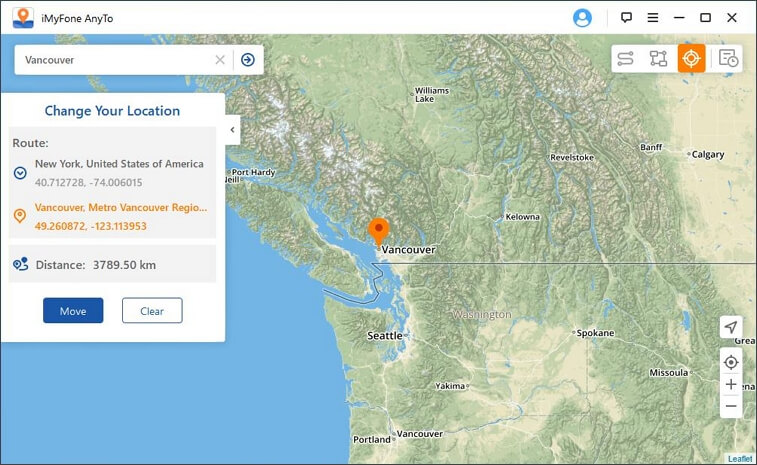 Your location is changed on your device.
5

Turn Off Location Information for Each App
If you find it inconvenient to turn off location, we will stop providing location even if you turn off location for each app.
To turn off location services:
Step 1: Click the Settings app on the home screen.
Step 2: Select Privacy > Location Services.
Step 3: Find the app for which you want to stop location and change it to None.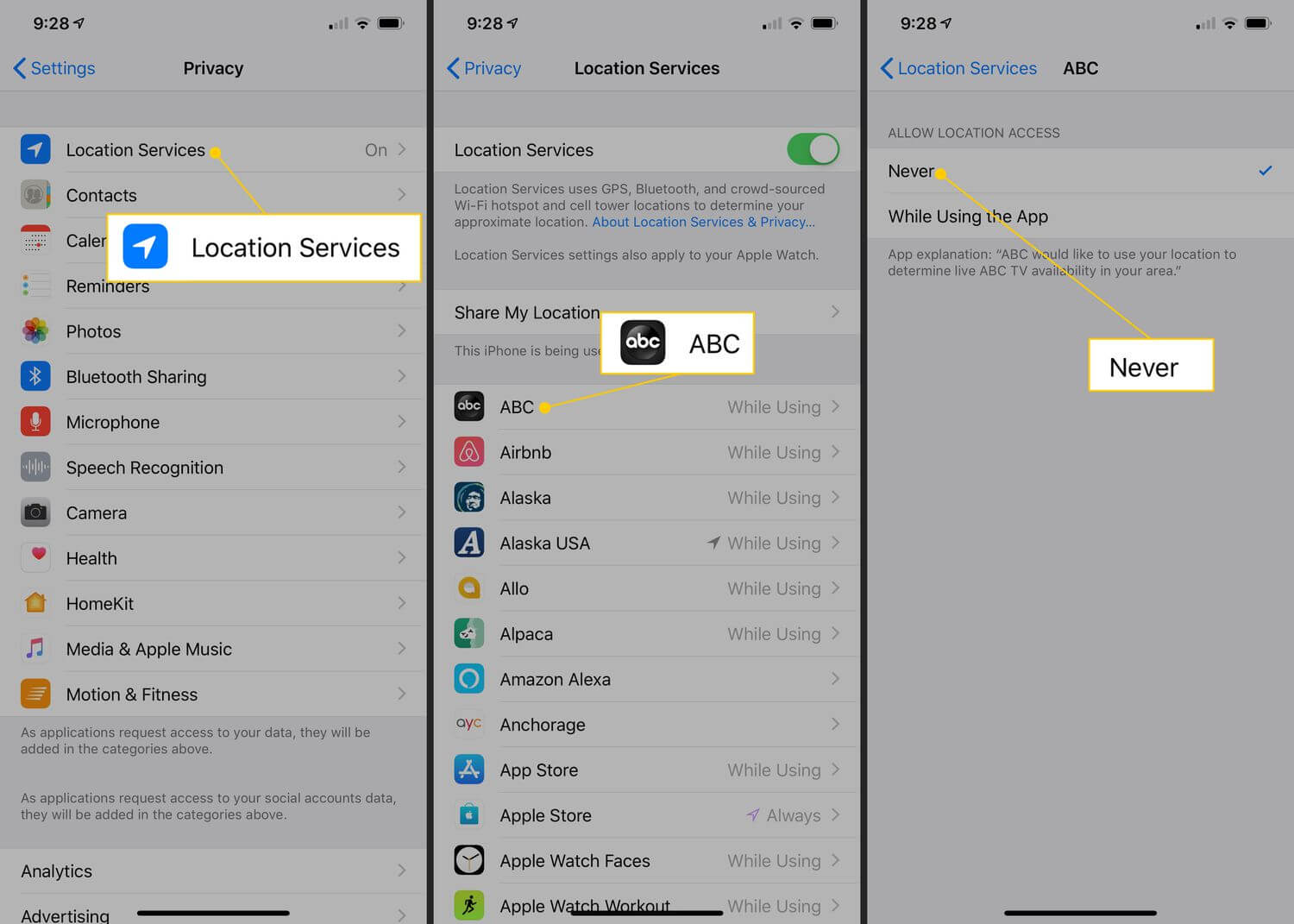 Note
On each app settings screen, you have four choices:
Always/Allow/Ask next time/None when using this app
Select None for any apps that don't require your location.
6

Delete Location History
The last method is to delete the location information stored on the iPhone. I usually keep track of the places I go to on my iPhone. If the other party has your iPhone, they'll quickly find out if you don't delete the record.
To delete location history:
Step 1: Tap the Settings app on the home screen.
Step 2: Choose Privacy > Location Services > System Services > Favorite Locations.
Step 3: Turn off Favorite Locations.
Step 4: Click Clear History > Clear History at the bottom.
It's a little-known feature, but your location could be captured if anyone sees your smartphone, so be sure to remove it.
Conclusion
This time, I explain the pattern of knowing your location on the iPhone and how to hide whereabouts on iPhone.
To prevent this, there are measures such as disabling the iPhone's location service, Find My feature, or Family Sharing.
The easiest and most reliable way is to use the iMyFone AnyTo software on your computer to disguise your location. Change your location with one click!