Your smartphone keeps up with you! Don't panic, we're just talking about GPS location. Almost all of the apps you use have access to your location, or at least they ask for permission and you might quickly accept it, whether you like it or not.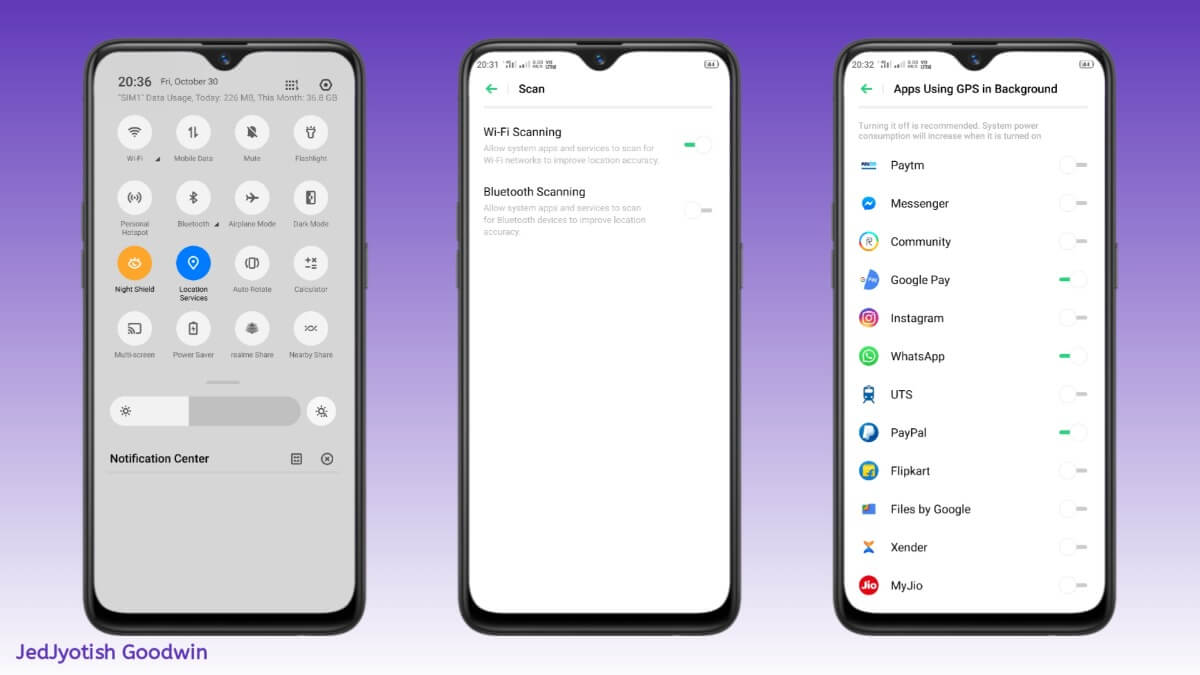 You might wish to spoof your location occasionally if you don't want to share it for a variety of reasons. If you have a Realme device, it could be difficult to discover a safe way to fake your location. However, using a Realme to disguise your location isn't all that different from using any other Android device.
In this article, we will cover different methods to use realme fake gps on any realme device.
Part 1: Can I Fake GPS Location on The Latest Realme Phone?
On a Realme GT Neo series, V20, or any other Android or iOS device, you can spoof your GPS location. If you select a useful tool, the procedure remains the same.
Conveniently, you can pretend to be somewhere else by connecting any of these devices to a desktop software that changes your location.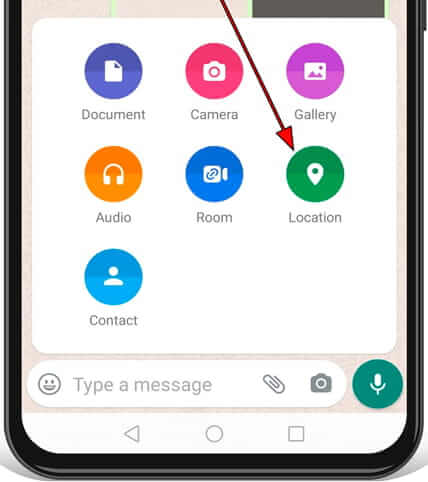 Unfortunately, it could take a while to discover a trustworthy location-faking software if you search for them on the Google Play Store. Although these apps occasionally function, their accuracy and security might use a lot of improvement.
Furthermore, they could be sluggish and crash. We will walk you through the most common ways to fake your location on a Realme, though.
Part 2: How to Set a Fake GPS on Realme Phone?
Your best option is to use a desktop application like iMyFone AnyTo to set a phony GPS on your Realme mobile. iMyFone AnyTo lets users create phony locations in order to safeguard their privacy. You can access geo-restricted services and content thanks to these solutions as well.
With the help of the potent location-spoofing programme iMyFone AnyTo, you can modify the GPS position of your iPhone or Android device. You can spoof your location quickly, securely, and accurately using iMyFone AnyTo.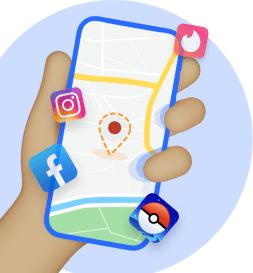 Change GPS Location on iOS/Android
Access websites and material outside of your region.
AR or location-based games like Minecraft Earth and Pokémon Go are beneficial.
Can be teleported anywhere in the world.
Tips
Quick navigation:
1:11 Teleport Location with Teleport Mode

2:33 Simulate GPS Movement with Two-spot Mode & Multi-spot Mode

Step 1: To start using this location spoofer, just go to the official website of iMyFone AnyTo. Download the package from there, then install it.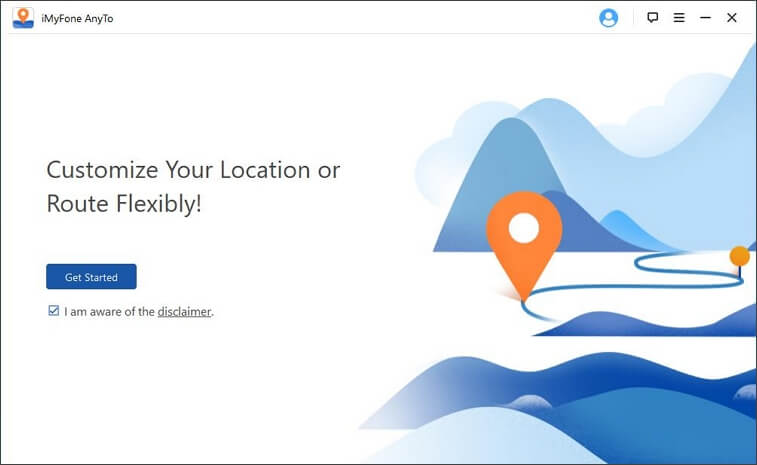 Step 2: Connect your device to the PC.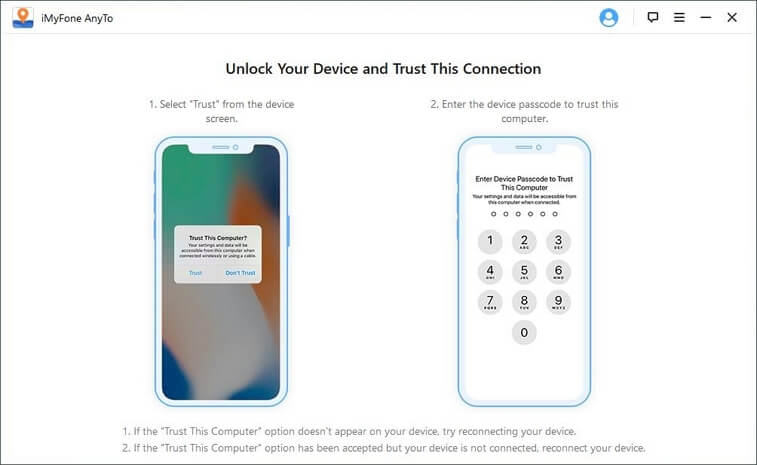 Step 3: Select Teleport Mode from the top right corner of the screen. Select the location, and enter the location you want to change location to fake.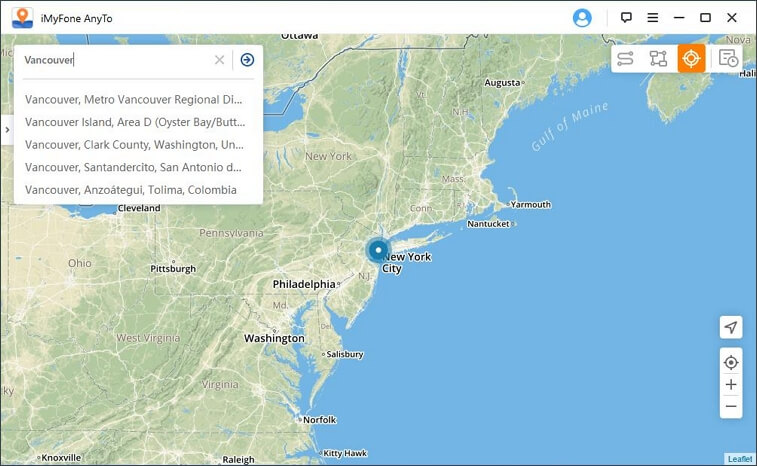 Step 4: After selecting the fake location, just click the Move button. All apps on your device that need to be located will now switch entirely to your fake location.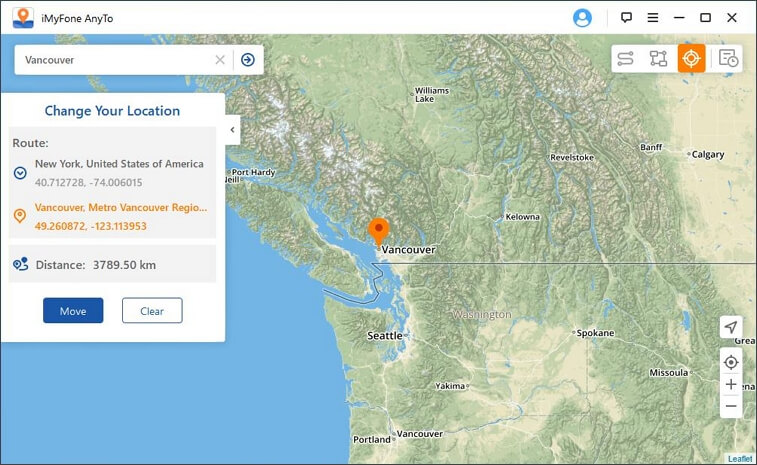 With this app, all you have to do is sitting in comfort as your avatar does the walking for you. Brave all sorts of climates and terrains all from the comfort of your home.
Pros
Interface that is simple and effective.
Version for free.
iOS and Android compatibility.
Cons
Free version with restrictions.
If it is used too frequently, it will be flagged.
If you are looking for the best mock location app, pick iMyFone AnyTo definitely because it is the perfect mock app which provides more benefits than the cons seen in other apps.
Part 3: Other Options to Fake GPS on Realme
Other options to fake GPS on Realme or alternatives of iMyFone AnyTo are as follows:
1

Fake GPS by Lexa
GPS spoofing is made easy using the Lexa developer's Fake GPS Location software. It provides customers with the press-and-go location spoofing they require, but it also has some sophisticated features that professional users should take into account.
By touching the build number on your device's settings screen seven times, you must first enable the developer options. Select Allow mock locations in your realme Developer settings.
Make sure it is turned on by toggling the button at the top of the Developer settings menu. Select the location-spoofing application you just downloaded after that.
Open the app, then click the top-right search button. The location you want to relocate to will appear on the map after you enter it. Select "Spoof Wi-Fi Provider" in the app's settings to confirm that the location shift was successful.
2

Fake GPS by ByteRev
The aptly named Fake GPS does just what its name implies: it's an easy-to-use GPS spoofer for Android devices that makes use of the Google Maps viewfinder to assist you in finding and spoofing various locations on your device.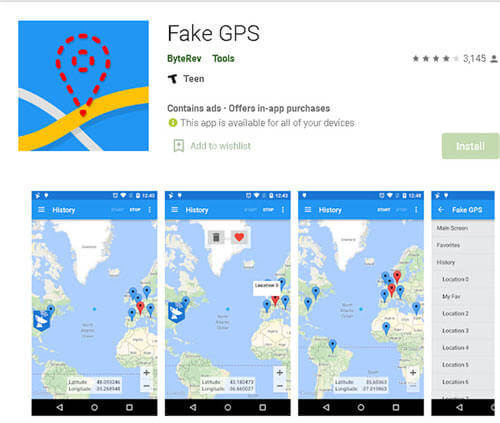 Set up the previously described allow fake locations. After that, turn off Location Services and solely use GPS for device location.
You are now prepared to launch Fake GPS. You must choose your location using coordinates after the map has loaded. Click START in the top-right corner to move to the new place after making your selection.
Click STOP whenever you're done with the fictitious location.
Conclusion
When compared to the ways of faking GPS on Realme that we examined, iMyFone AnyTo is unquestionably the best option. If you are unable to remain in the same false place for an extended amount of time, your location spoofing will be ineffective.