Following the release of the first game on Android and iOS devices, Minecraft Earth is the next big thing from the creators of the game. Because the huge vanilla Minecraft fan base finally had the option to enjoy their favorite game in the real world, it immediately gained popularity online.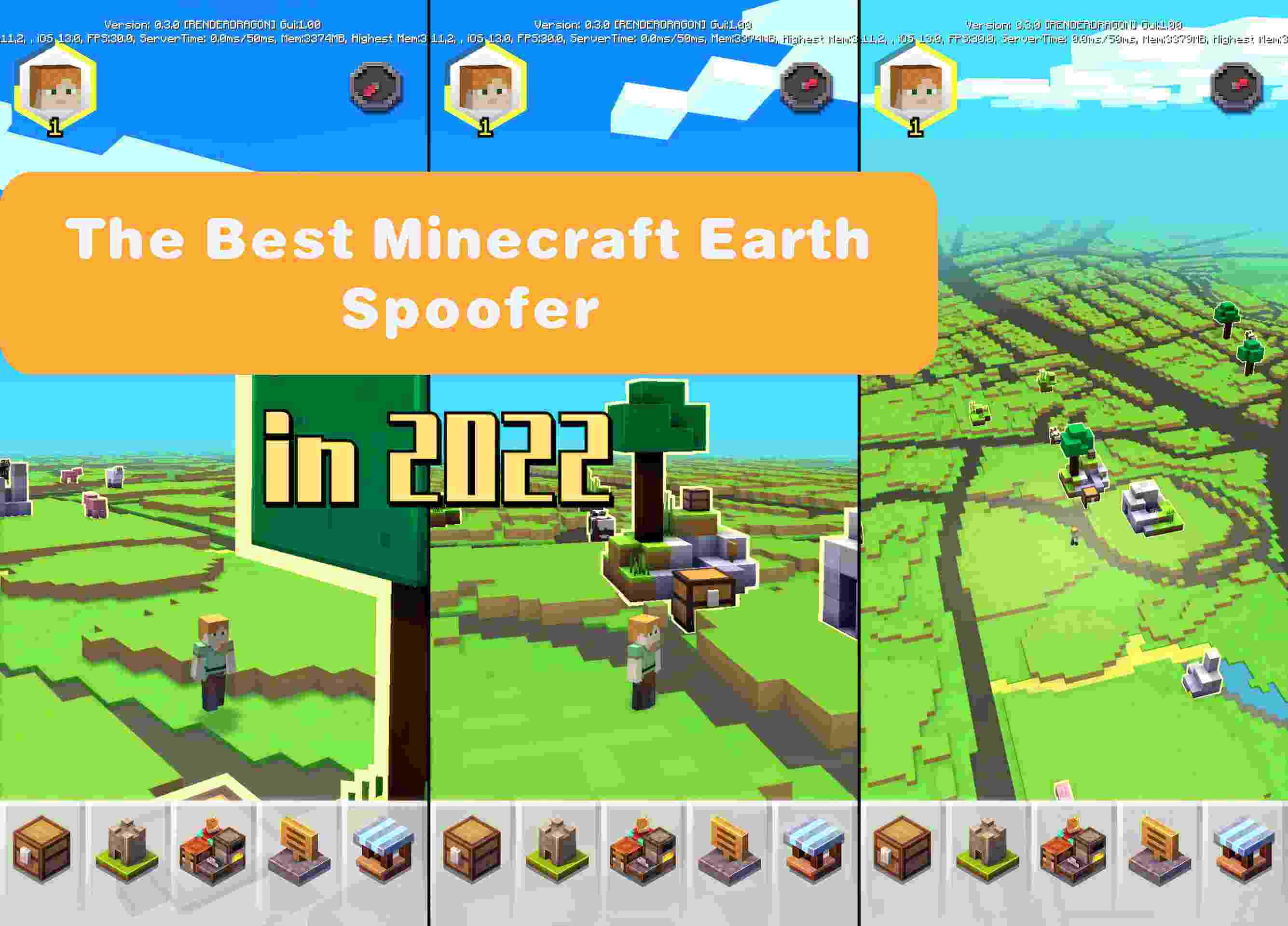 Through its AR features, this game connects the Minecraft universe to the physical world. This article includes its various components to explain its advantages, its details regarding VPN and GPS location, and many other frequently asked questions. This article will greatly benefit you. And you'll get some Minecraft Earth spoofers.
Part 1: What are the Benefits of Spoofing in Minecraft Earth?
Spoofing in Minecraft earth has countless advantages. The following is a list of the most significant ones:
01

Play from Your Home
The main advantage of spoofing in Minecraft Earth is that you may play the game without having to leave your house. This implies that playing the game doesn't require you to venture outside and wander the city. You can avoid moving by simply using a few clicks to spoof your location.
02

Explore the Adventures of Other Places
The opportunity to experience the adventures of other major cities throughout the globe is the second major benefit of spoofing in Minecraft Earth.In general, it's impossible for a player in the US to see how the game appears in Canada, much less take advantage of the adventures and mini-games that are offered there.
03

Get Unlimited Rubies/Money/Gems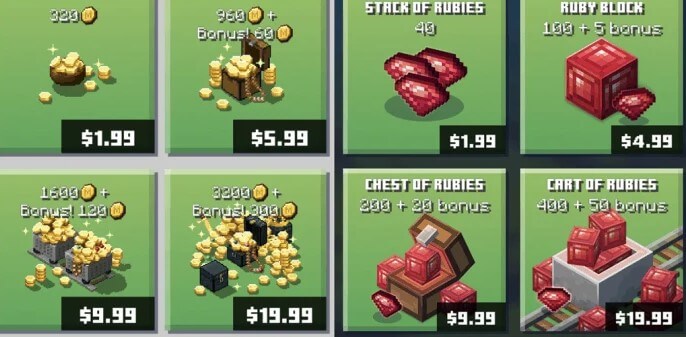 Rubies and jewels are scattered across the city along with the buildings and landmarks as you move throughout the area. Therefore, if you pretend to be somewhere else, you are free to explore every corner of a city and gather as many rubies as you like.
Additionally, spoofing makes it simple to switch cities after finishing one.To earn additional money and rubies in the game, you can also finish the quests in different cities throughout the globe.
Part 2: The 3 Best Minecraft Earth Spoofer
01

GPS Location Faker-iMyFone AnyTo
There are other ways to fake a GPS location on devices, but the most efficient one should be used if you want to save time and effort. Here, we heartily endorse iMyFone AnyTo as the ideal GPS location switcher.The primary features of iMyFone AnyTo, which include its fundamental controls, are listed below.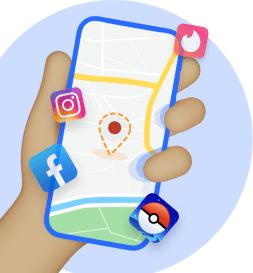 Change GPS Location on iOS/Android
Faking Location without jailbreak: It tricks apps that require GPS location. You don't have to worry about bricking your phone or installing questionable packages.
Simulating movement with customized speed: If you have a game that requires walking, like Pokémon Go, you can plan the route by setting the moving speed.
Tips
Quick navigation:
1:11 Teleport Location with Teleport Mode

2:33 Simulate GPS Movement with Two-spot Mode & Multi-spot Mode

Step 1: To start using this location spoofer, just go to the official website of iMyFone AnyTo. Download the package from there, then install it.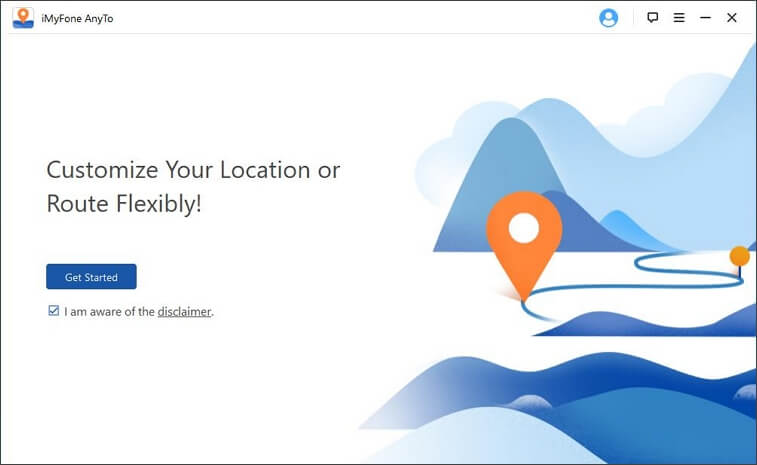 Step 2: Connect your device to the PC.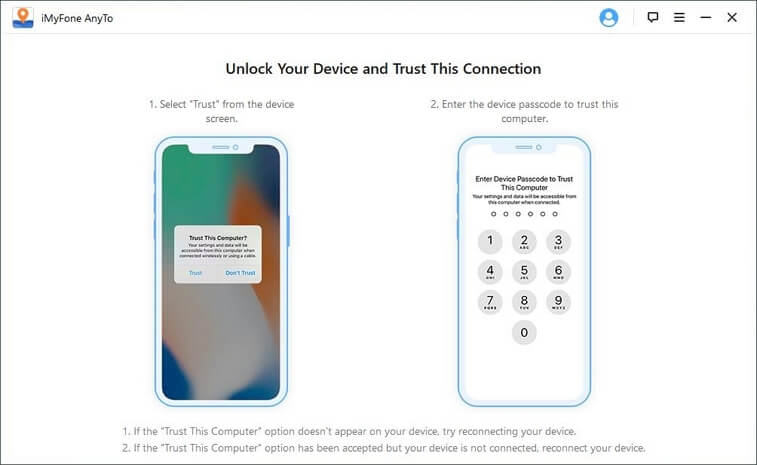 Step 3: Select Teleport Mode from the top right corner of the screen. Select the location, and enter the location you want to change location to fake.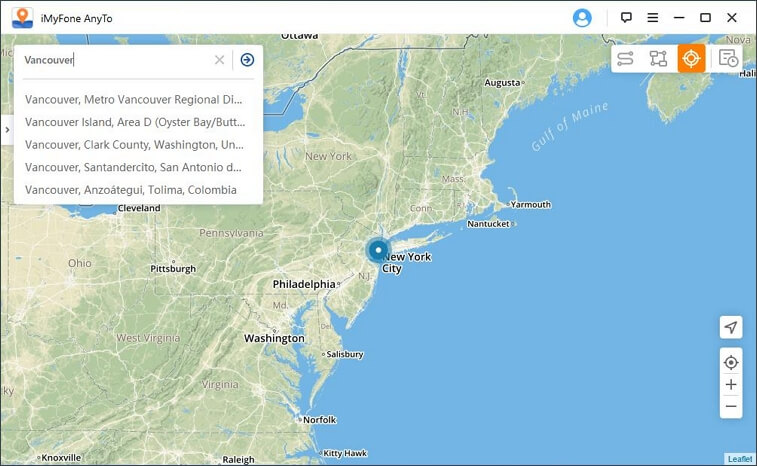 Step 4: After selecting the fake location, just click the Move button. All apps on your device that need to be located will now switch entirely to your fake location.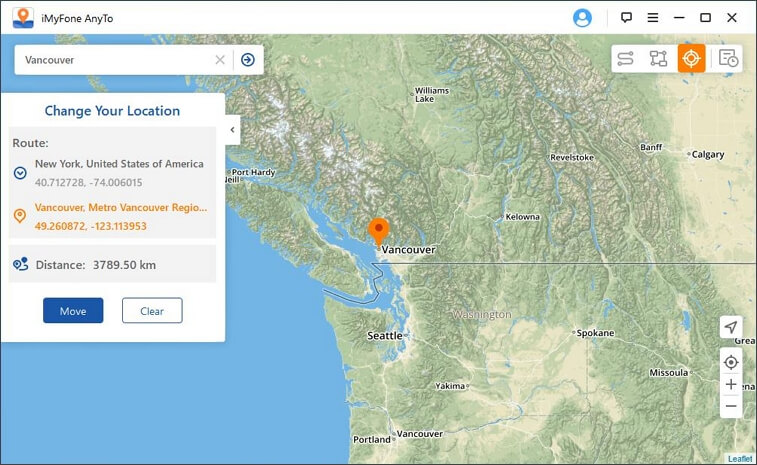 With this app, all you have to do is sitting in comfort as your avatar does the walking for you. Brave all sorts of climates and terrains all from the comfort of your home.
02

Fake GPS App (For Android Only)
On an Android device, almost every app requests for and looks up the user's location. The user has the choice to display any place they like. This information might be misused by some applications to damage the user.
In order to protect the user's actual position when using social networking platforms or playing online games, Fake GPS App is a fake GPS location app for Android that enables users to swap to any desired location.

When using any other social media platform, users can effortlessly switch to any preferred location.
You can easily deceive others by lying about your whereabouts.
03

Fake Minecraft Earth with a VPN
You can change your IP address to any of the available regions by using a VPN. By lowering ping, enhancing lag, defending against DDoS attacks, and getting through firewalls at work or school, a solid VPN can benefit gamers. I advise selecting one of top VPNs for Minecraft Earth to get you started.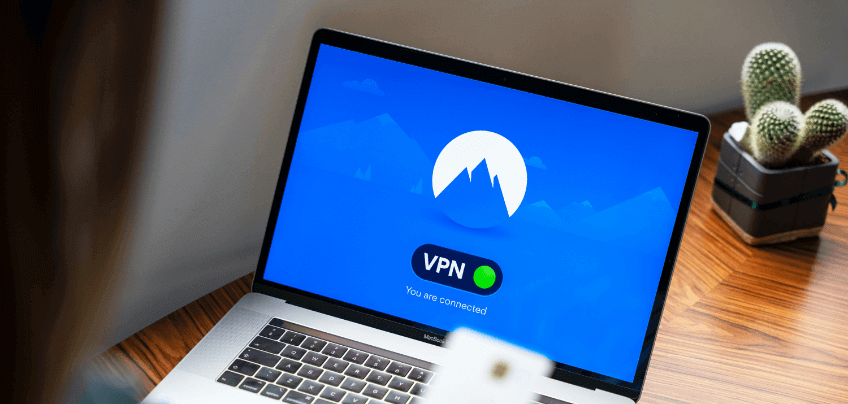 Following are the steps to fake Minecraft Earth with VPN:
Install a VPN app like ShadowRocket or ShadowSocks.
Set up your VPN using the IP address you want to use, and it will update your location to be close to that IP address.
You can create a fictitious location close to this IP.
Part 3: Hot FAQs about Spoofing Minecraft Earth
1 Can you play Minecraft Earth without moving?
Yes, by altering your location, you can play the game without having to move. Even though you can't achieve that by hand, you can always utilise the right tools. One such tool that allows you to alter your location to any area in the world is iMyFone AnyTo. If you want to play Minecraft Earth without moving, you can try it out.
---
2 Do I need to jailbreak my iOS device?
The vast majority of contemporary devices released after 2018 are compatible with Minecraft Earth. The game is compatible with iOS 10 or later on iOS devices. It works with Android 8 or later on Android devices.
---
3 If the game remains in the "Login…" interface?
There are many reasons why the Minecraft Earth could stop functioning, including:
Your device is not compatible with Minecraft Earth. You can check FAQ 2 to see if your device is or is not compatible.
You have a shaky Internet connection: You need an Internet connection with a minimum download speed of 2 mbps in order to play Minecraft Earth without experiencing any errors.
Your device doesn't have AR Core installed: Your device must have AR Core in order to use the game. It is the primary plugin on your device that manages AR computations.
From the Play Store, you may install AR Core. Try installing AR Core from third-party APK distributors like APK Mirror if you are unable to do it through the Play Store.
---
Conclusion
With the power of spoofing, Minecraft Earth can be experienced like never before. Once you give it a try, you'll undoubtedly get addicted. We covered all the information you require regarding spoofing in Minecraft Earth in this article.
Additionally, iMyFone AnyTo, the best Minecraft Earth spoofer, is introduced. In reality, you can easily change your location on practically any other location-based apps using iMyFone AnyTo, not just for this game. If you give it a try, you won't regret it.