A piece of software called a mobile phone tracking app can be placed on a device and used to monitor its operations, including GPS location, call history, and text message activity. You may secretly spy on someone with these smartphone tracking apps.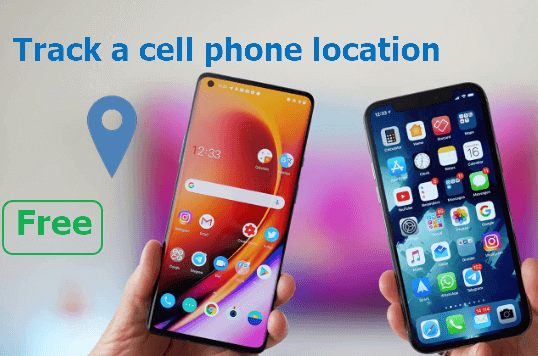 With the help of the reliable and precise GPS tracker app Phone Tracker, you can find lost or stolen phones, family members, and friends. When a member of your family is close by, you will receive GPS notifications.
In this article, we will discuss the top 10 apps to track a cell phone location for free.
10 Best Apps to Track a Cell Phone Location for Free
The top cell phone location tracking applications are listed below and may be downloaded for free.
01

FamiSafe Phone Locator
One of the greatest mobile tracking apps is FamiSafe, which has a number of extra capabilities and is able to track phone location and text messages. Once the app is installed, it completely blends into the background of the device so that the victim is unaware that they are being followed.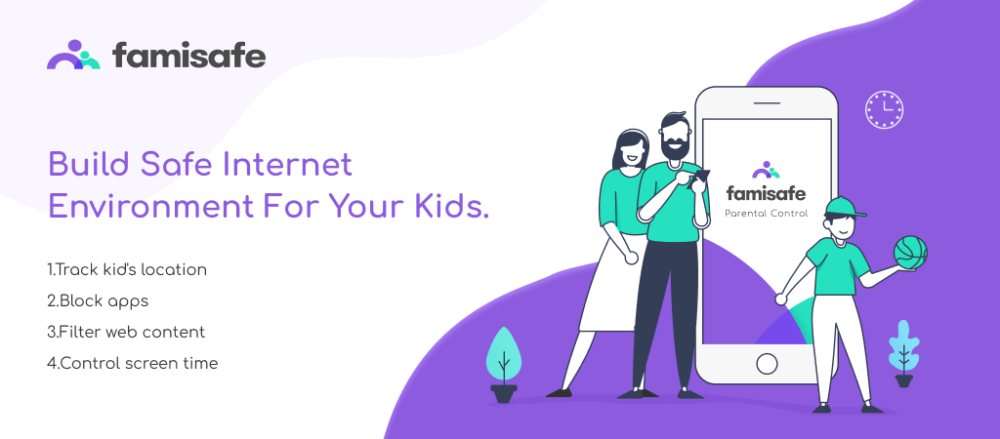 Features of FamiSafe
You might choose to see where the target device is right now.
The location-tracking FamiSafe app is totally free.
It contains features including a web filter, screen time, and location history, etc.
02

Google Maps
Popular navigation program Google Maps is fairly accurate at determining the position of a cell phone. With Google Maps, you can easily get directions to any location. Google Maps has a location sharing capability.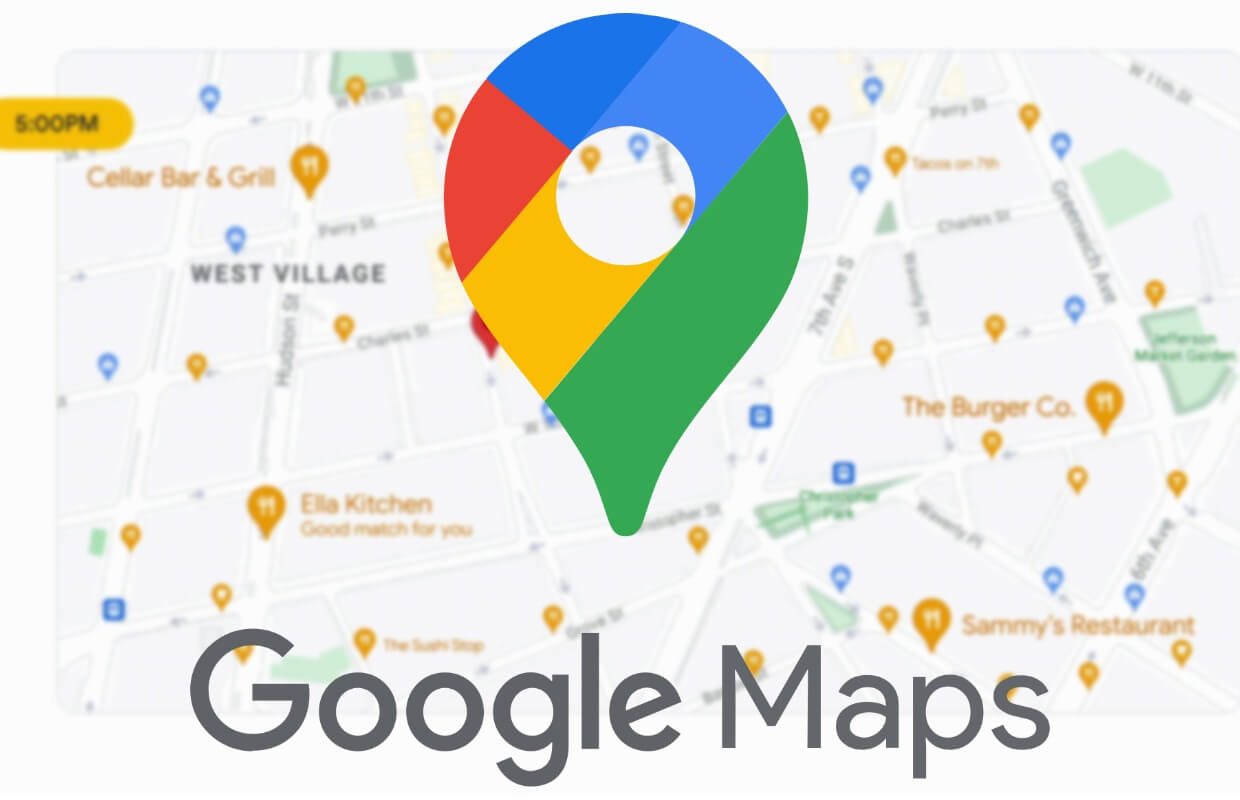 Features of Google Maps
You may find out a phone's location using the location-sharing features of the app.
This software has a high degree of precision when it comes to position tracking because it uses GPS.
Both Apple iOS and Android devices support Google Maps.
The use of this app is totally free.
03

Where's My Droid
You can easily find your phone with this Find My Phone app. Where's My Droid can make your phone ring and increase the volume of the ringer. In the event that you are not close enough to your phone to hear the ringtone, the app can also obtain the GPS coordinates by linking to Google Maps.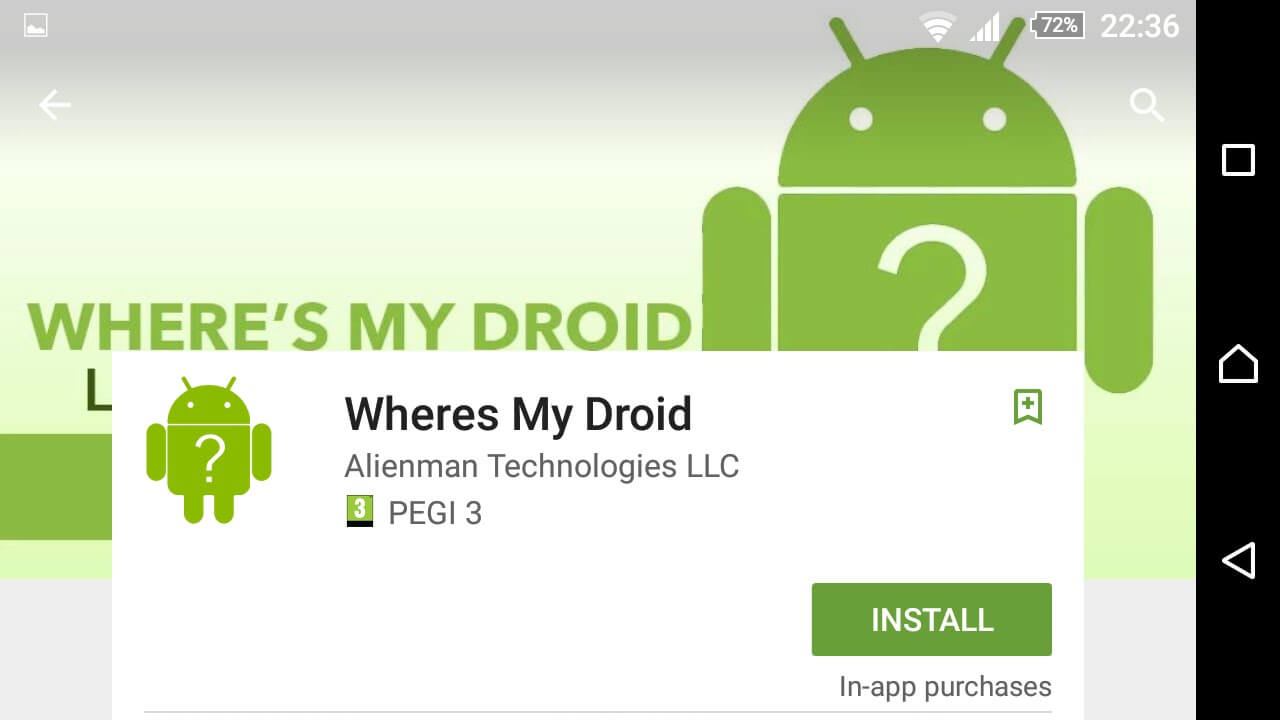 Features of Where's My Droid
If you connect it to a Commander option, you can still manage your phone even if it disappears.
You can capture images using its Pro version or erase the data to prevent misuse.
Because of its remarkable anti-theft feature, it is even more distinctive.
04

Geo-Tracker
It's a free Android phone tracking app that is incredibly adaptable and versatile. If you enjoy adventure sports and long distance travel and are seeking a great GPS tracker, the Geo-Tracker is for you! You can make audio recordings of your travels and distribute them to your pals using this app.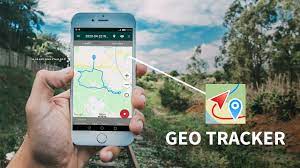 Features of Geo-Tracker
It lets you travel backward in an uncharted location.
Due to the fact that it functions with both Google and Yandex maps, it is a unique piece of software.
In addition to statistics like track length, top speed, altitude, slope, and other information, the app displays the location on a map.
05

Find My Device
Google created Find My Device specifically to help you find your mobile device. It keeps your information safe and is totally compatible with practically all Android versions. To track someone's location, you need to sign in your Google account and turn on Location Service on your phone.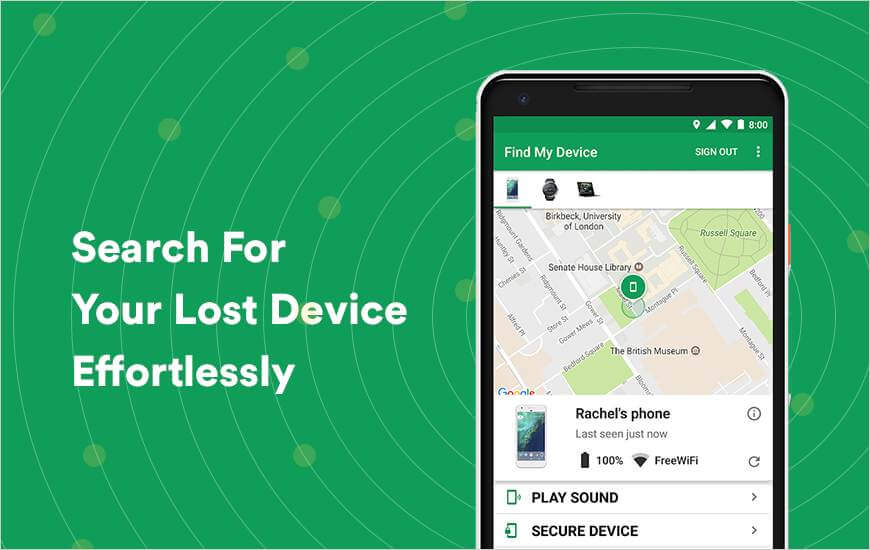 Find My Device
This Android location monitoring app makes it simple to locate lost devices.
Easy to use GUI that is user-friendly. You can track the location or websites easily via this app.
It is available on all android devices for free.
06

Glympse
The all-purpose GPS tracking app Glympse for Android has the unmatched ability to follow your location without invading your privacy. For groups of friends or coworkers that want to share each other's locations only briefly, this app is great.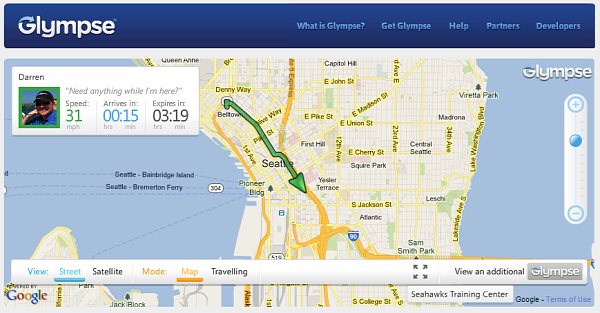 Glympse
Preserves and maintains your privacy.
Tracks employees' locations in real time to benefit business.
Personal tracking is possible thanks to adjustable parameters.
07

Phone Tracker for iPhones
Cell Phone Solution, LLC has coded Phone Tracker for iPhones to track the position. Millions of people recommend this app if you want to find out where your child's iPhone is at all times.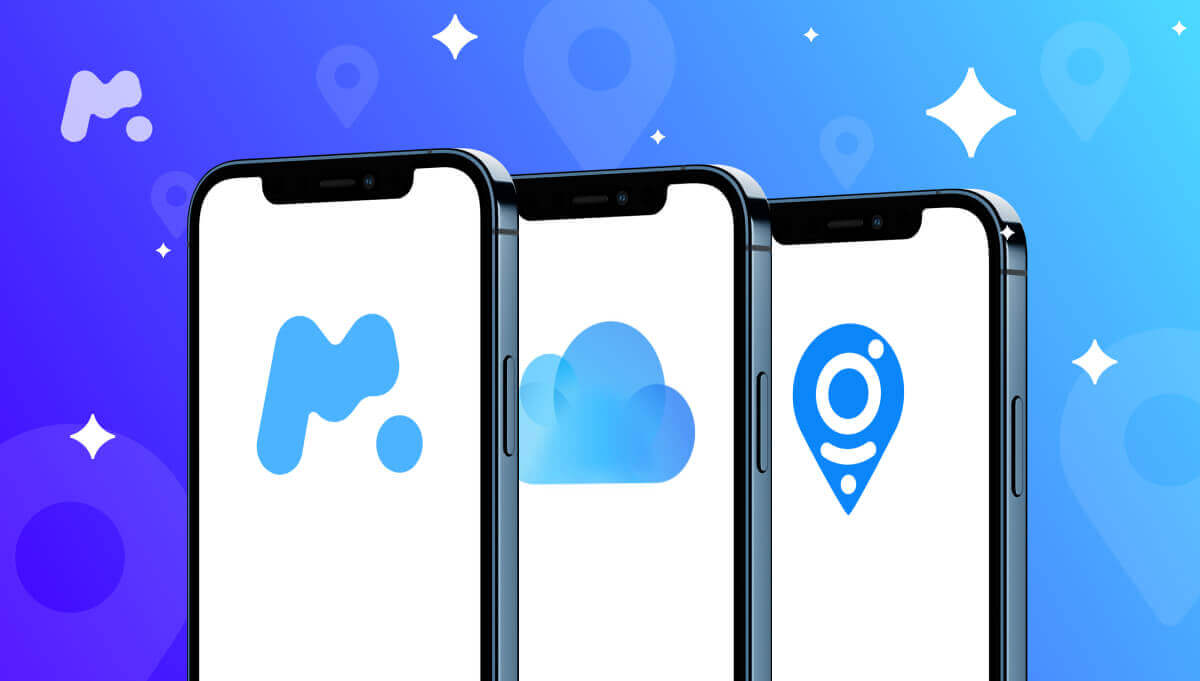 Phone Tracker for iPhones
This program is incredibly minimal in size and uses very little system resources.
Phone Tracker for iPhones has a quick and easy signup process.
This app is free to download on the targeted iPhone device.
08

Find My Friends
The best location tracking app offered by Apple is called Find My Friends, and it is only compatible with Apple iOS devices. It allows you to set up location-based alerts about your friend's location. Additionally, you can configure notifications to inform friends of location changes.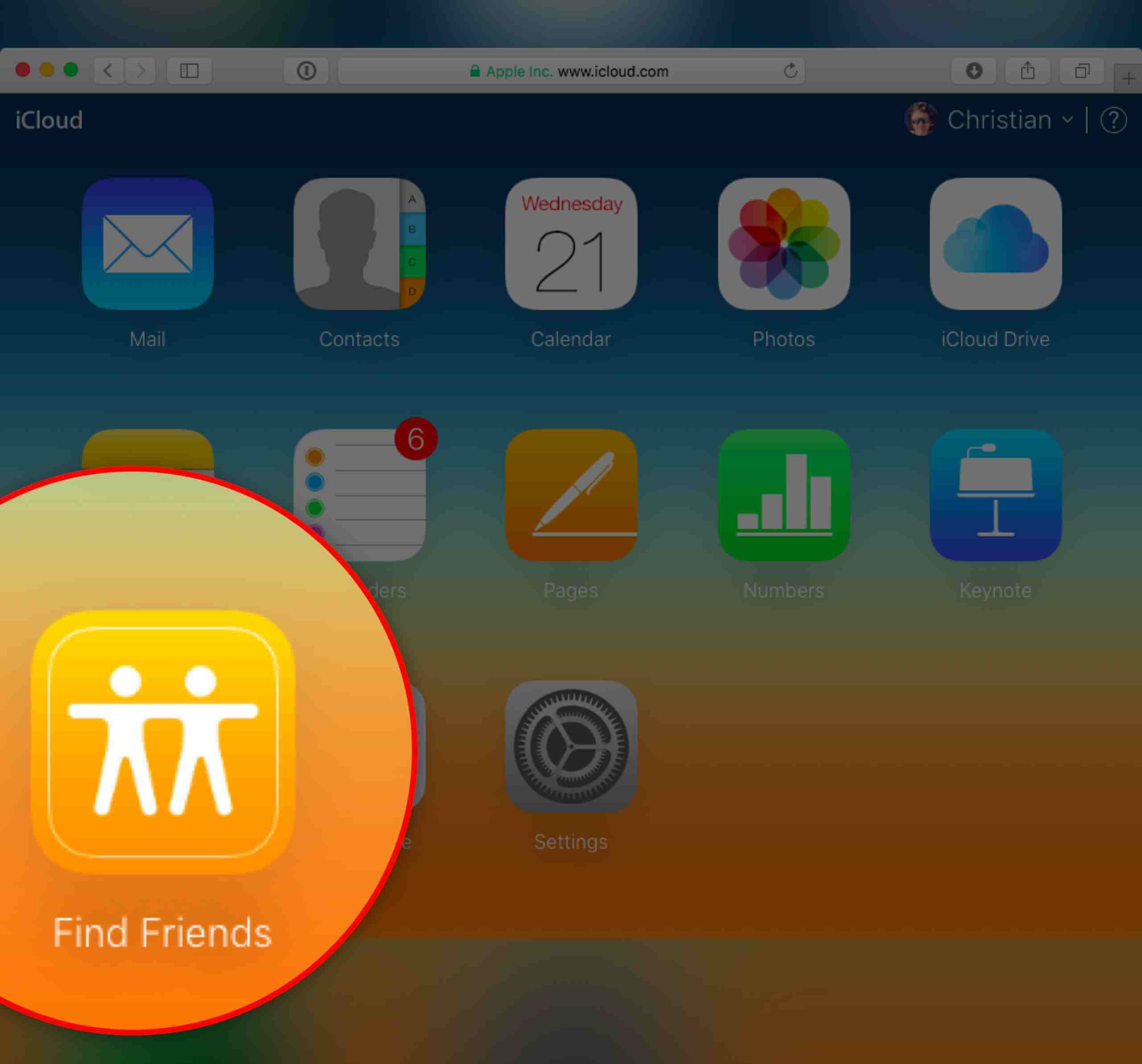 Find My Friends
With the Find My Friends app, location tracking is quick and safe.
Multiple iOS devices can be tracked using Find My Friends.
It is available for free download from the Apple App Store.
09

Find My Phone
A lost or stolen device may cause stress for anybody, which is why Find My iPhone & Android Phone is such an important tracking tool. Additionally, it's free for Android and iPhone users.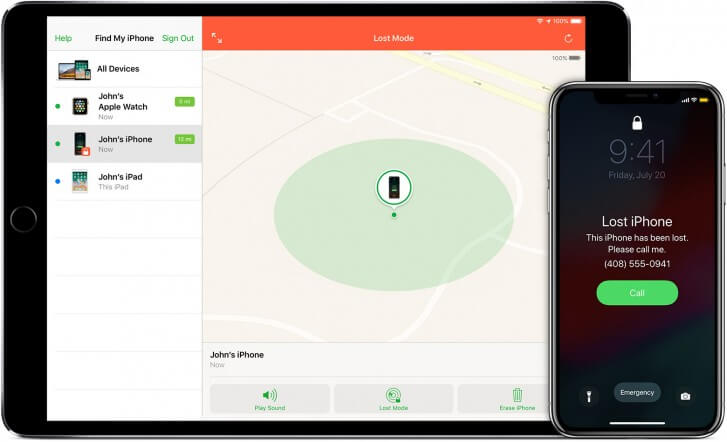 Find My Phone
Track down a gadget that has been lost, stolen, or gone missing, whether it belongs to you, your partner, or your child.
Updates on a lost or missing device's location are provided in real time.
Even iPhones or Android devices may be tracked and located.
10

Family Locator – GPS Tracker
Family Locator, which was created by Life 360, enables you to stay in touch with your loved ones and those who matter the most to you, is another option on our list of the top cell phone tracking apps.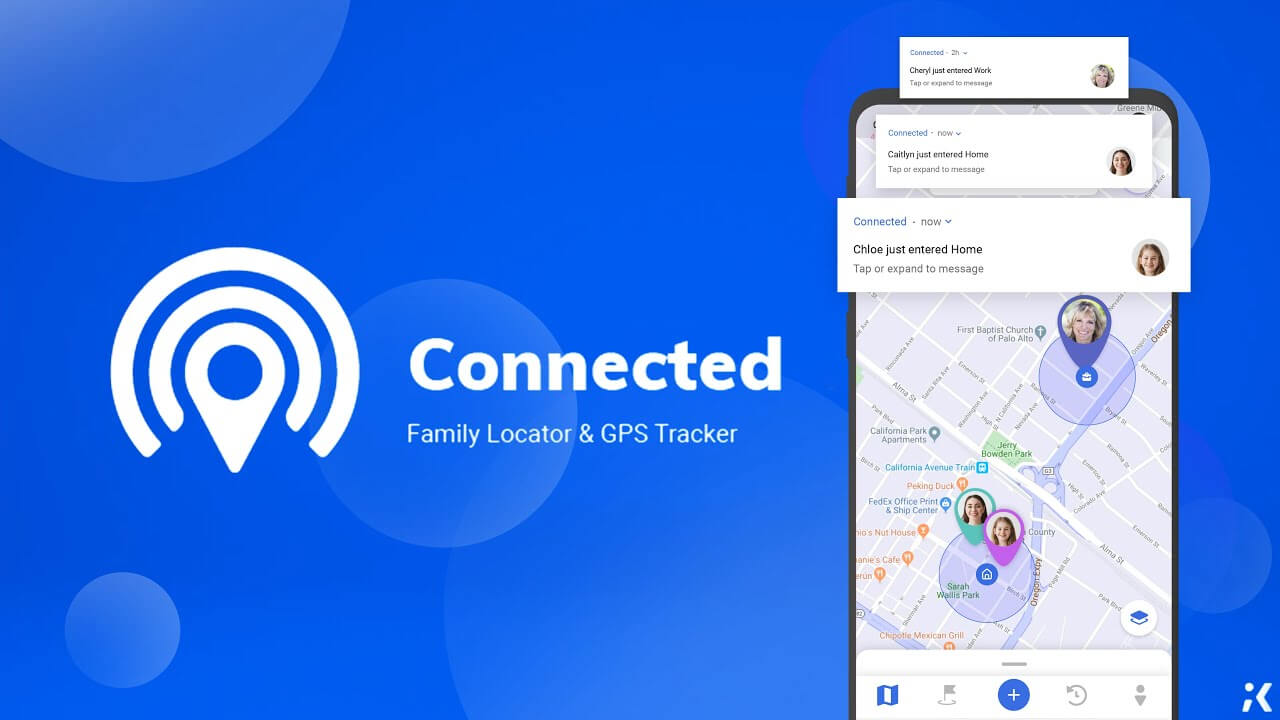 Family locator – GPS tracker
Notifies you when a member of your family checks in at a particular area.
Additionally, it has endless location alerts, round-the-clock roadside assistance, SOS options, and more.
[Bonus Tips] How to Prevent Someone from Tracking Your Phone
You can use some of the methods given below to prevent your phone from being tracked.
1

Deactivate Location Services
Turning off app-based location services on your phone is one simple action to take.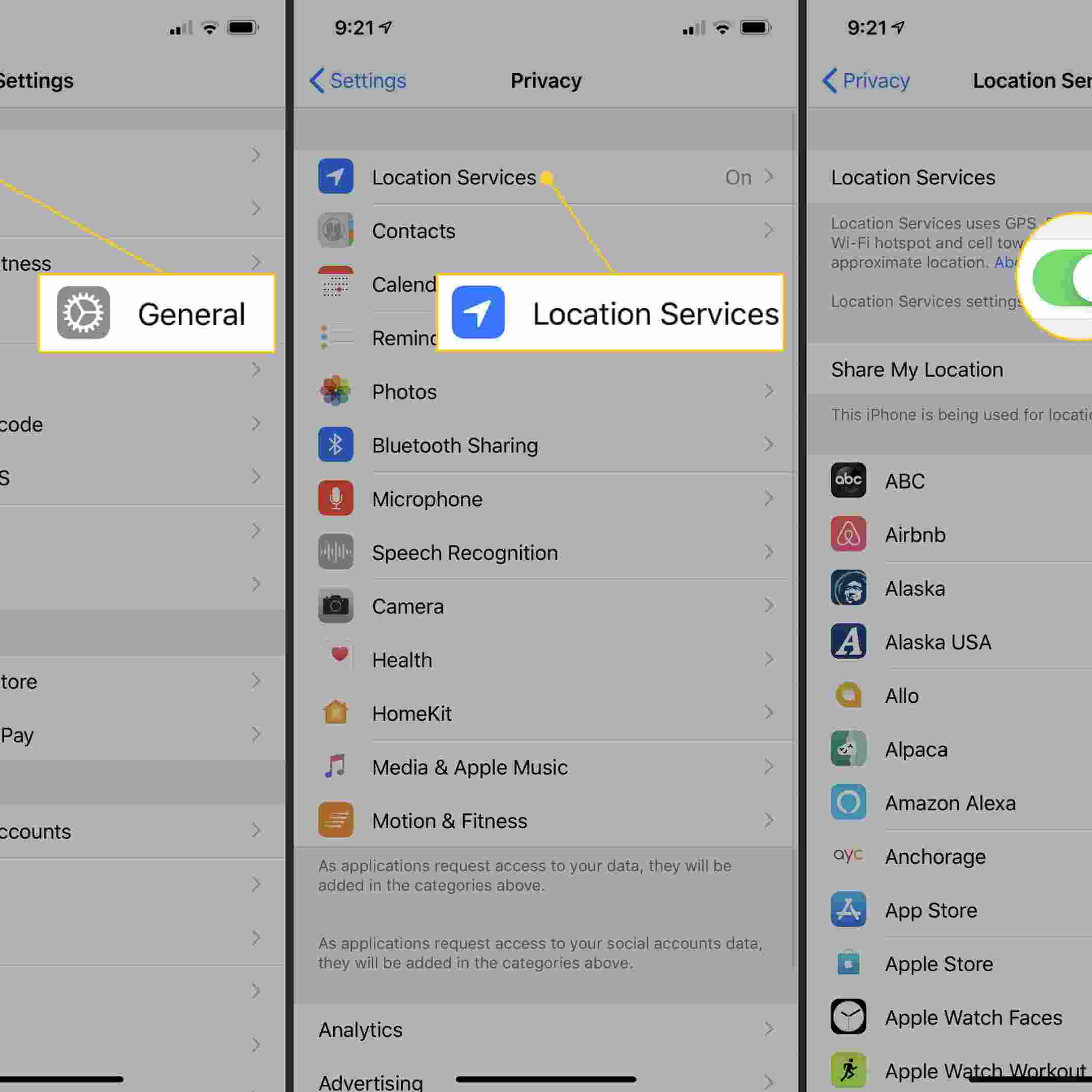 2

Using GPS Spoofer
You can also use a GPS spoofing device to fake your location if you are certain that someone is spying on you but don't want him to know that you are being watched.
It can set any fictitious place of your choice and others won't be able to detect it, just like the expert program known as iMyFone AnyTo.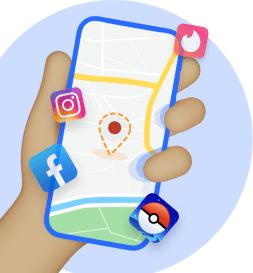 Change GPS Location on iOS/Android
Faking Location without jailbreak: It tricks apps that require GPS location. You don't have to worry about bricking your phone or installing questionable packages.
Simulating movement with customized speed: If you have a game that requires walking, like Pokémon Go, you can plan the route by setting the moving speed.
Tips
Quick navigation:
1:11 Teleport Location with Teleport Mode

2:33 Simulate GPS Movement with Two-spot Mode & Multi-spot Mode

Step 1: To start using this location spoofer, just go to the official website of iMyFone AnyTo. Download the package from there, then install it.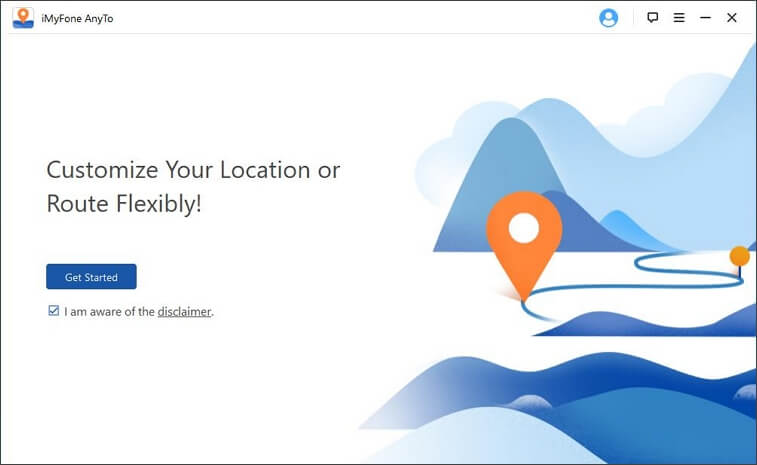 Step 2: Connect your device to the PC.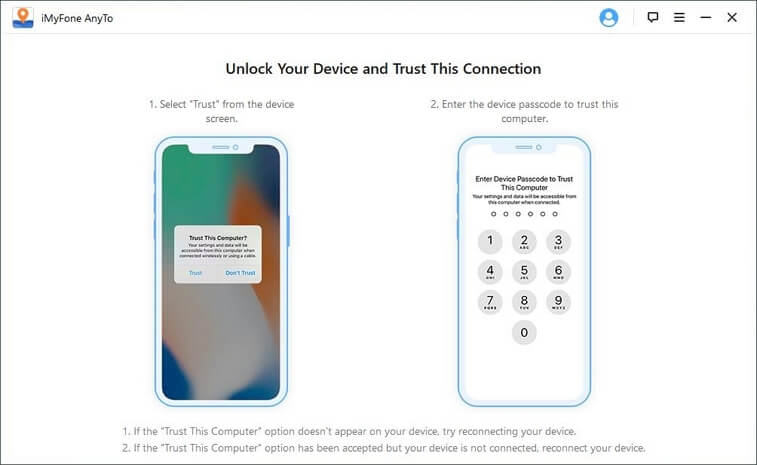 Step 3: Select Teleport Mode from the top right corner of the screen. Select the location, and enter the location you want to change location to fake.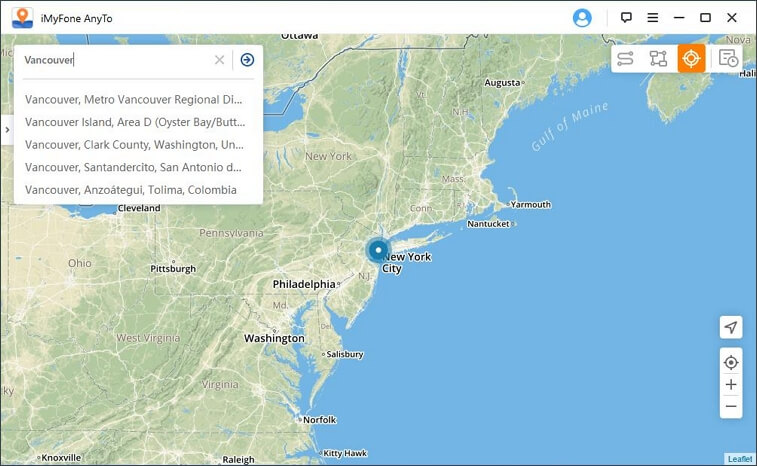 Step 4: After selecting the fake location, just click the Move button. All apps on your device that need to be located will now switch entirely to your fake location.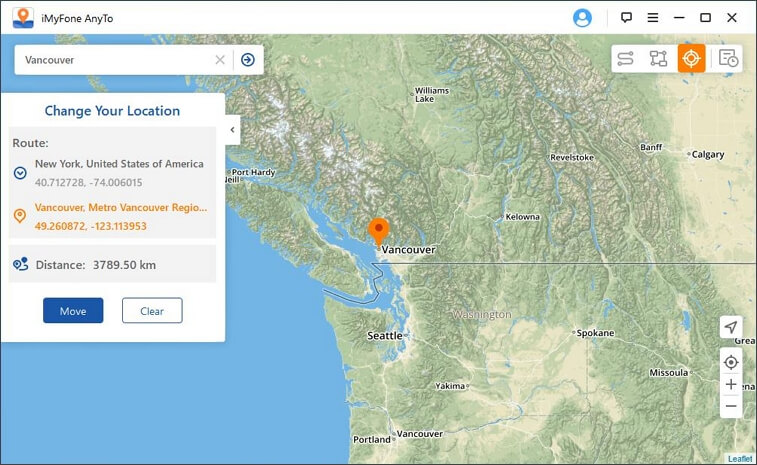 With this app, all you have to do is sitting in comfort as your avatar does the walking for you. Brave all sorts of climates and terrains all from the comfort of your home.
Pros
One of the biggest benefits is having one-click access to different GPS locations.
It maintains privacy while all apps continue to function flawlessly.
Cons
A successful installation requires additional authorization requirements for Android users.
Since the software is PC or Mac-based, you must keep your phone or tablet connected to your computer at all times.
3

Using VPNs
By using VPS like Nord or Surf Shark, you can prevent your phone from being tracked.
Step 1: Download and install the VPN for your device or PC.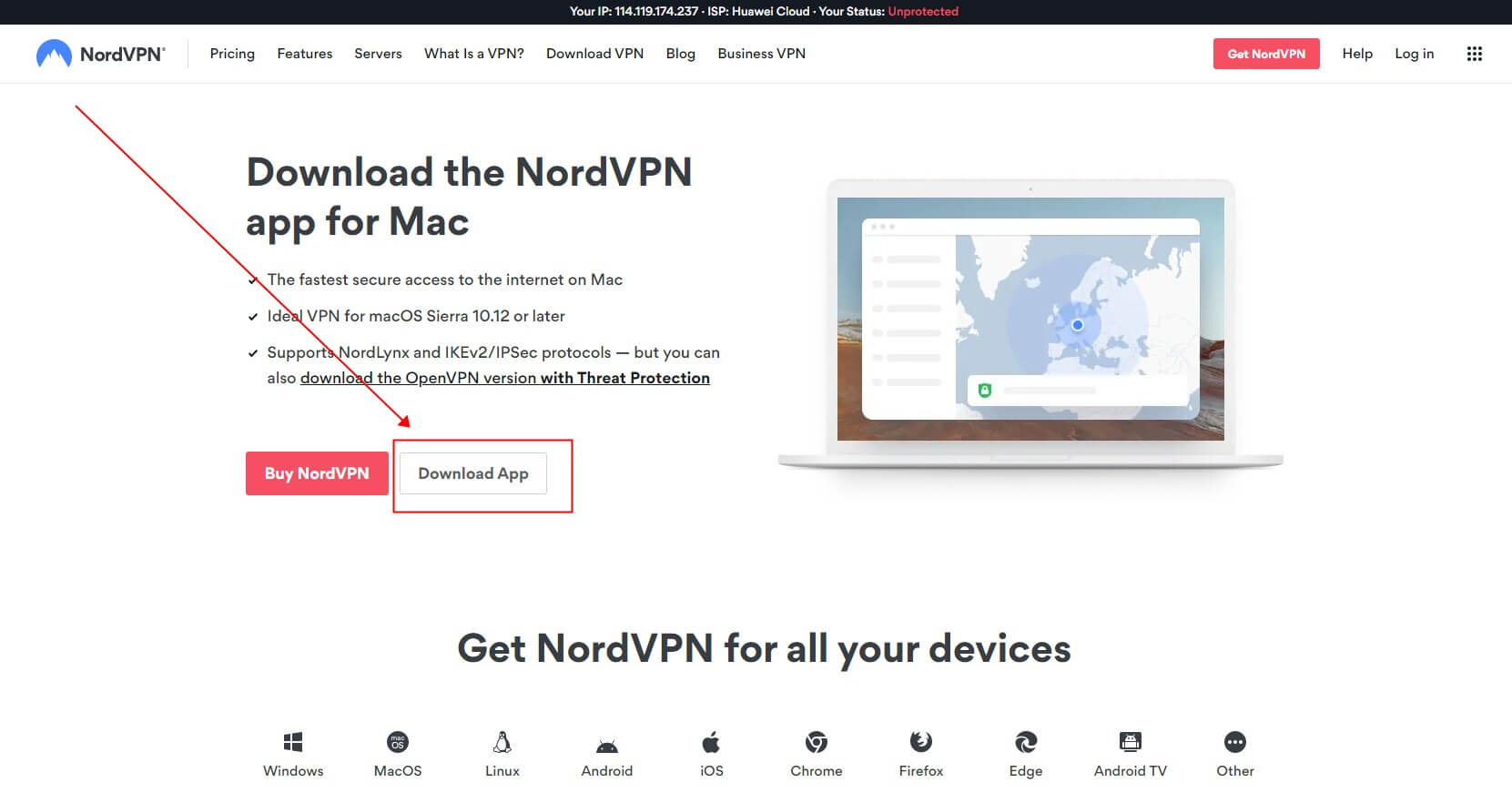 Step 2: Connect the VPN to the server in the country. You can also select a server from the list of countries on the left menu, or click on it on the map.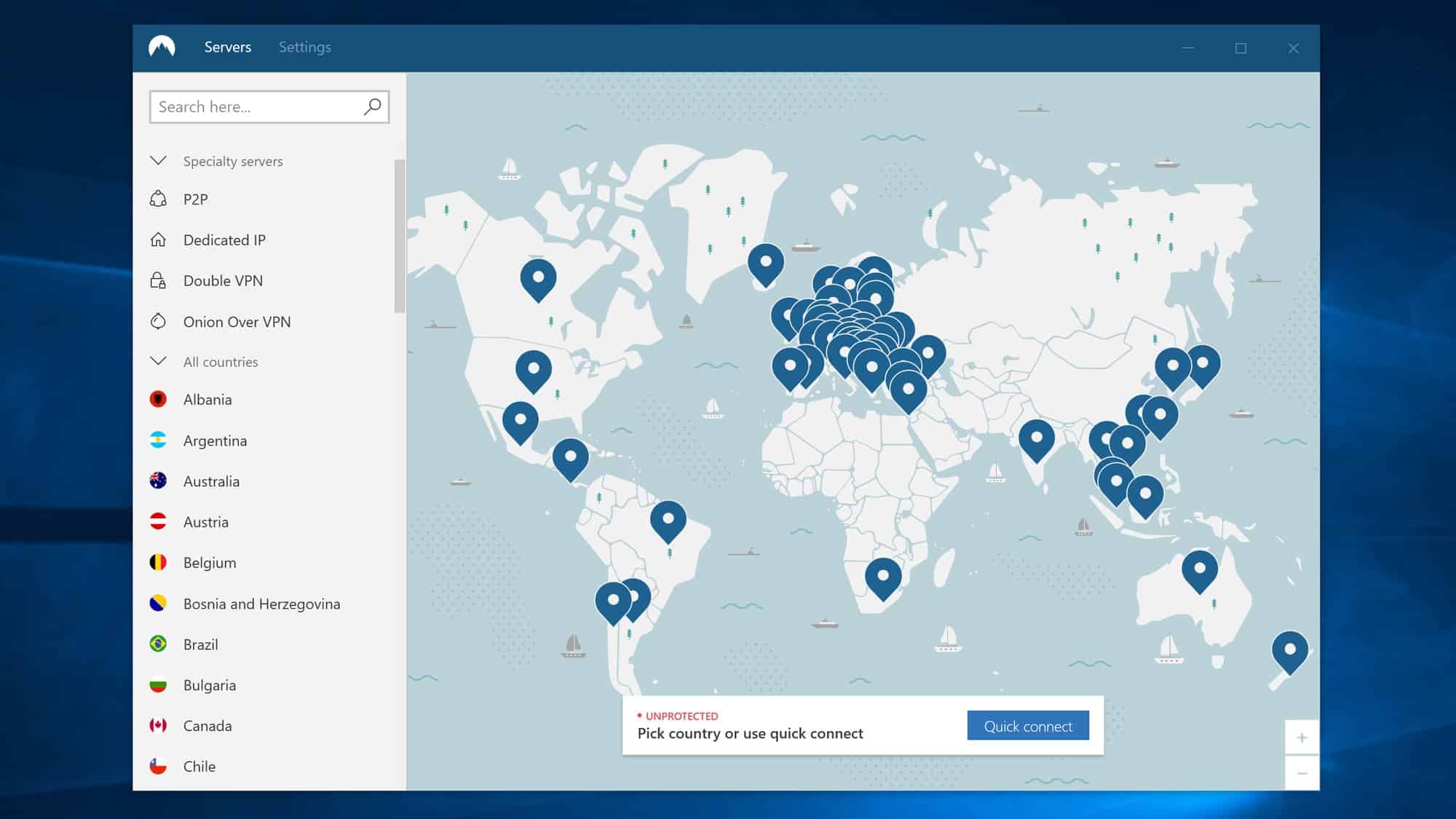 Step 3: After a few moments, the status will change to Connected and the location and IP address of the server will be displayed.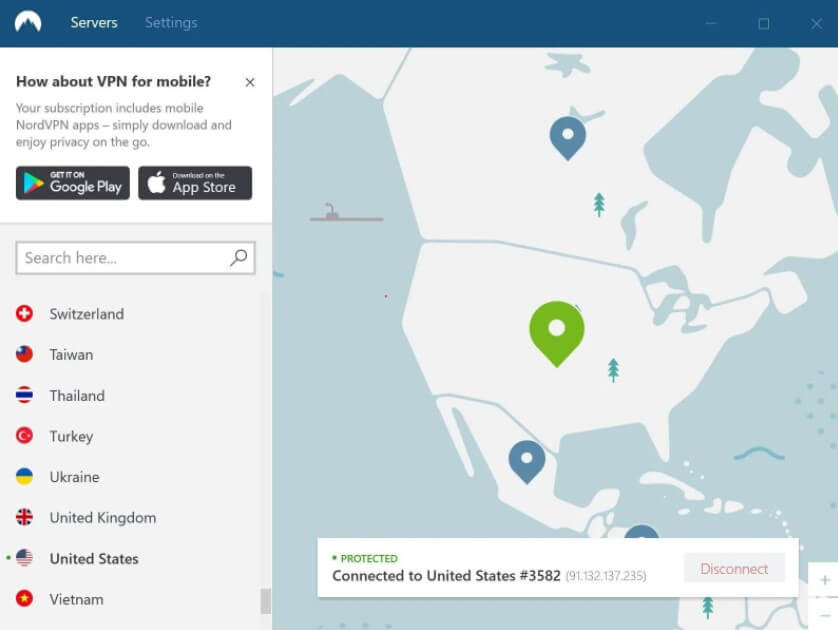 Conclusion
If you've read this article in its entirety, it would be best to test out these 10 useful programs to track a cell phone's position for free. However, you must first have the owner's consent in order to track a phone's whereabouts lawfully.
You may choose one of these apps to track someone's phone location. The most versatile app is iMyFone AnyTo. It can be used for tracking anyone's phone GPS location.