How to Compress Video File? [5 Effortless Ways]
Category: Compress Video
5 mins read
Managing huge video files is the real struggle of every video content creator and consumer. Without losing video quality, compressing files may seem a little bit difficult. Readily available tools in different devices offer a quite limited option to compress video file.
If you want smarter and more flexible ways to compress video files without losing quality, the next sections are a must for you. Pay attention to these smart solutions and explore more ways to manage video files effortlessly.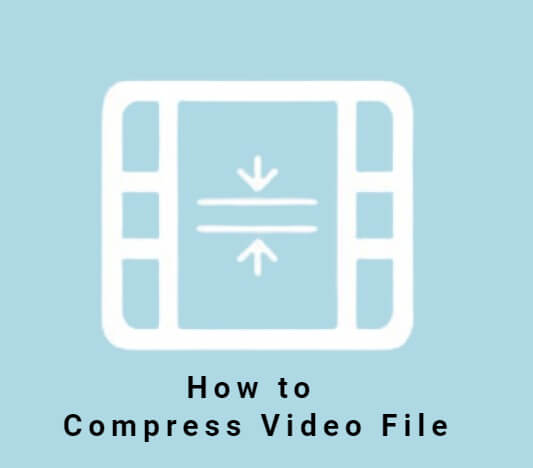 Part 1. Reasons to Compress Video Files
One of the primary benefits to compress video file is reducing its size, making it easier to store, share, and transmit over the internet. There are several reasons why someone might choose to compress video files:
Compressing the files can help to reduce the amount of storage required
The compressed video file can be played on a wide range of devices and platforms.
They are smaller in size, meaning that they can be uploaded and downloaded more quickly.
It can improve the viewing experience by reducing the amount of buffering required when streaming.
Better preservation of quality, ensuring that the video remains clear even after compression.
Part 2. How to Compress Video Files?
You can easily find countless random ways to compress video file online. But, the aim of this guide is to offer the best solutions that offer a 100% success rate, desired video quality, and smaller sizes without damaging pixels. Before going into the details, our recommended tool might solve all of your needs regarding video file compression.
1

iMyFone AnySmall [Recommended]

This is the ultimate video size compression tool for anyone who wants to maintain quality while using smart features like size customization and group compression.

As compared to other solutions available, iMyFone AnySmall can be counted as a faster and more flexible solution for all of your needs of getting to know how to compress video files. If you in need of compressing videos in batch or have your expected results, AnySmall here should satisfy your need.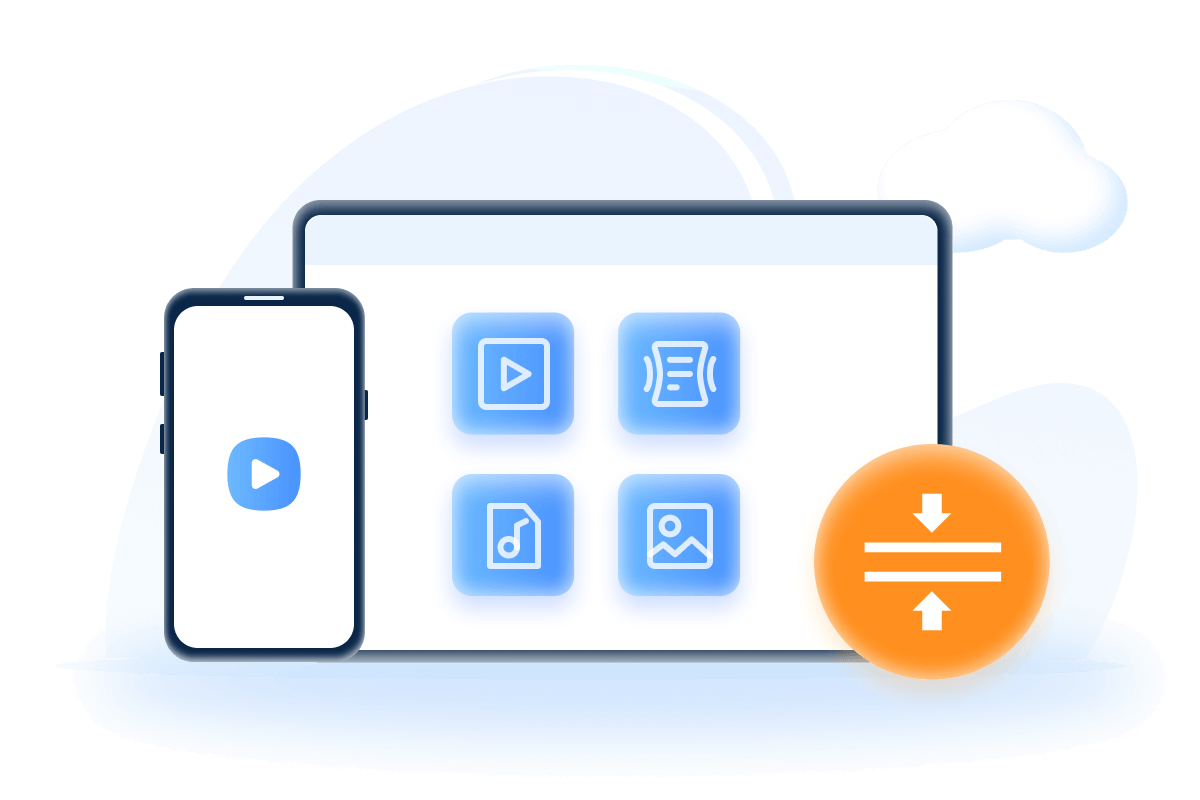 Amazing Features:
Allows to batch compress videos without losing the high quality.
Supports to enter your desired video size before compression.
You can compress video files on both your phone and computer.
Using iMyFone AnySmall is easier than any other tool or solution. Here are the simple steps that you need to follow on how to compress video files:
Step 1: Download and install iMyFone AnySmall on your computer and open it. You'll be prompted to upload one or unlimited videos that you want to compress. Changing the destination folder of the compressed video is also allowed.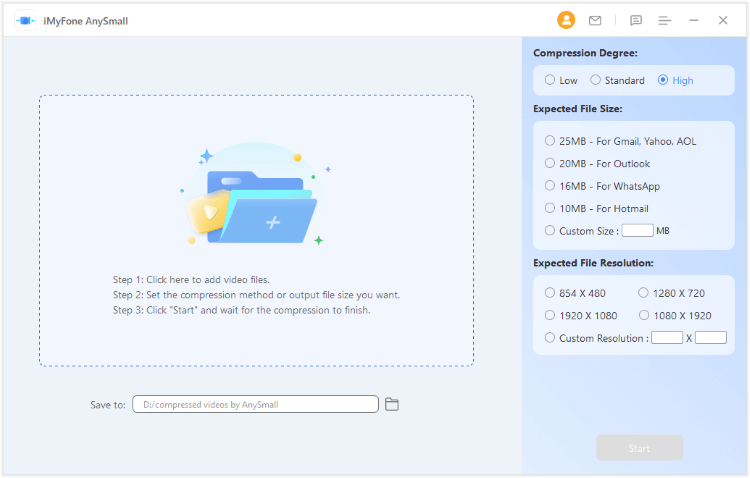 Step 2: Once the videos are uploaded, you can use options from the right panel to choose the compression degree you like as per your custom size needs (For those who want to compress video file for email, you can click on the corresponding one directly). Once done, click Start to begin the process.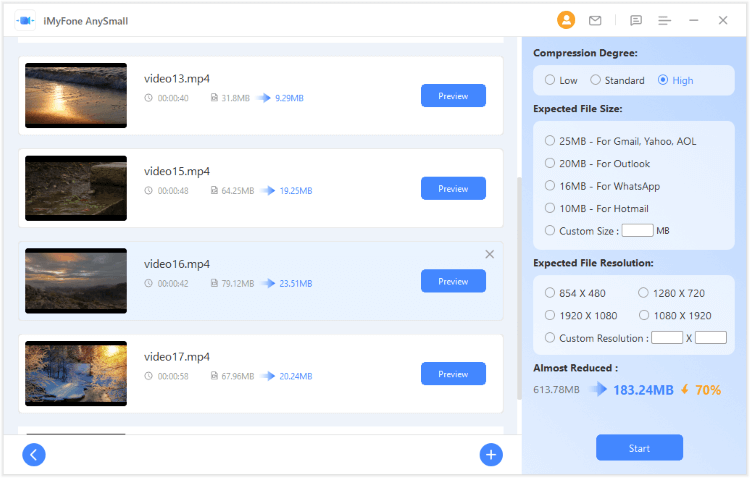 Step 3: The program will begin to compress video files for yiou one by one, which won't take long.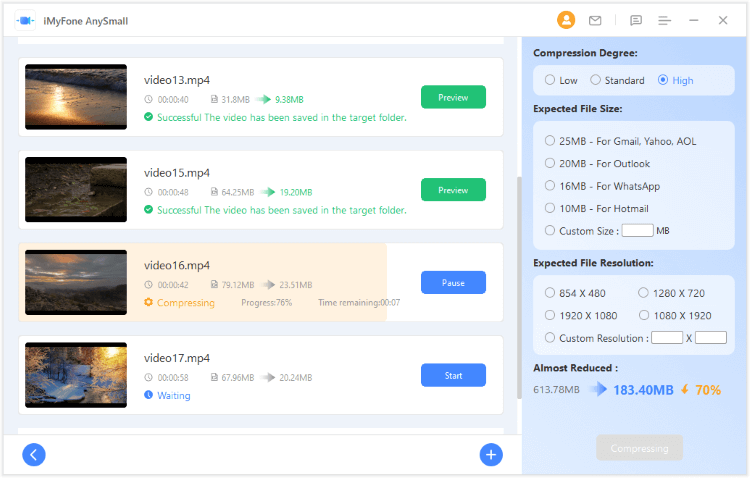 Step 4: Once finished, you can preview the compressed files, check the reduced size or click to compress more.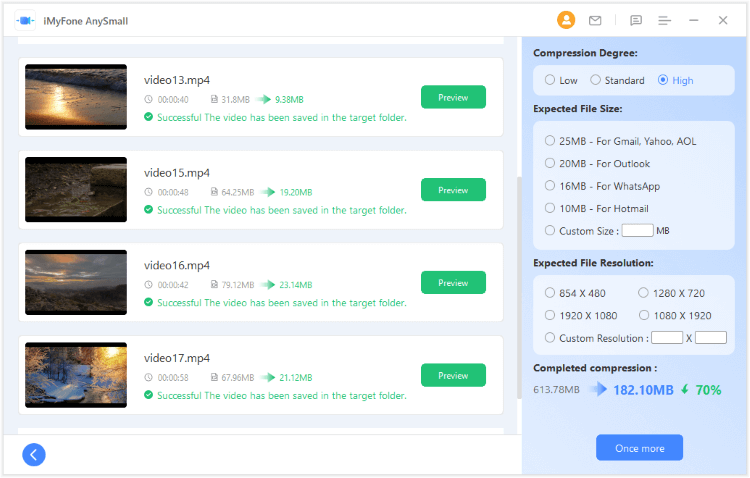 The whole process will take a few moments only. And if you do have an urgent need of compressing multiple video files, just click on AnySmall and download it to have a try!
The compressed videos come with no watermark.
You can upload and compress videos without limitation.
Different options to satisfy video size reduction needs for different purposes.
Enjoy it on Windows devices and Android smartphones.
The free trial offers to compress 1 video.
2

VLC

VLC is a free, open-source multimedia player that can play a wide range of video and audio formats, as well as DVDs, CDs, and network streams. It has become one of the most popular media players in the world, with an estimated 3 billion downloads. It has some options to compress video files, but it is not a dedicated tool for this purpose. Some of the key features of VLC include the following:
VLC can be installed on Windows, Mac OS, Linux, Android, and iOS
Wide range of supported formats
Built-in codecs
Advanced playback options
Free and open-source
Wide format compatibility
Low-cost or free alternative to commercial media players
Some users have criticized the VLC user interface for being cluttered and difficult to navigate.
VLC crashing or freezing issues are experienced when playing certain media files.
3

VideoProc

VideoProc is reasonable video processing software developed by Digiarty Software Inc. It is designed to help users edit, convert, and compress video file quickly and easily. A wide range of video and audio formats can be processed with ease, which make it also a good choice to know how to compress a video file.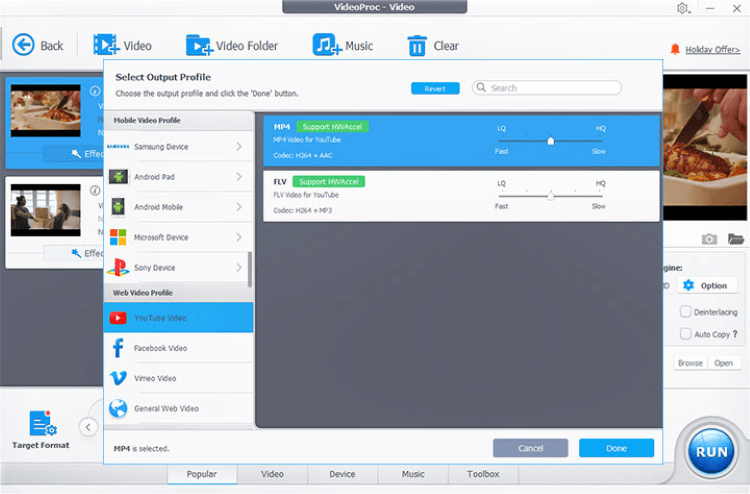 It includes a range of video editing tools, including trimming, cropping, splitting, and merging.
Video conversion to different video formats of your choice.
It leverages the power of GPUs to provide fast and efficient video processing.
It can process videos fast.
It can reduce the size of video files while preserving quality.
It can be challenging to use, especially for those who are not familiar with video editing software.
It offers a free version, but it is limited in terms of features and processing time.
It comes with igher cost than similar software.
4

AniSmall

AniSmall is a simple and efficient video compressor tool that is designed to help users reduce the size of their video files with minimal effort. For those who want to compress video file, it's also trustworthy with its simple-to-use interface.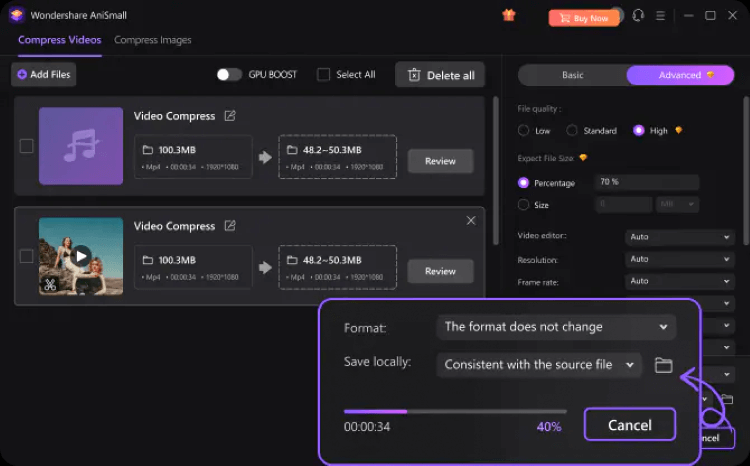 It has easy-to-use interface.
Batch processing of videos is supported.
Help users to reduce the size of their video files without sacrificing quality.
Its simple and intuitive interface makes it an ideal choice.
It may not include all the advanced features that some users are looking for in video compressing.
The quality of the compressed video may not be as high as with other video compression tools.
The downloading process takes a long time and may fail.
5

HitPaw

HitPaw is a video editing and compression software that is designed to help users process and manage their video files with ease. HitPaw supports a wide range of video formats and can process 4K videos with ease. It may not be the perfect choice if you need a dedicated tool to compress a video file but still worth trying.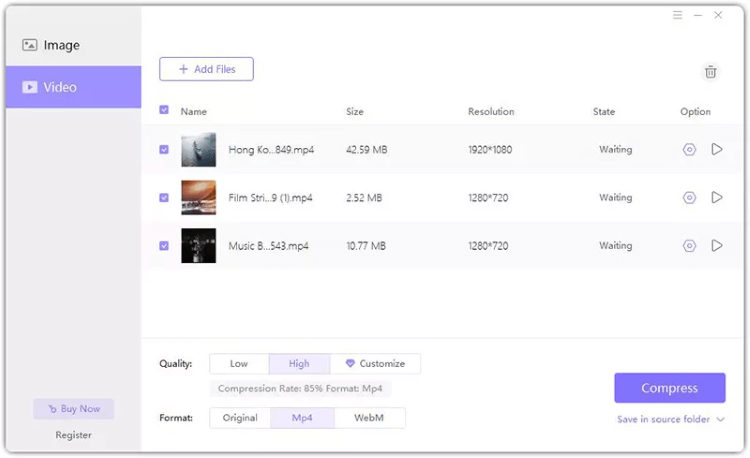 A video compression feature is available.
Video editing tools with the basic approach.
It can convert video files to a wide range of formats.
It's equipped with basic video compressign tools.
Fast and efficient video processing.
Limited free version with limited options available.
It is more expensive than some of its competitors.
Conclusion
In conclusion, video compression is an important process for anyone looking to manage their video files effectively. And iMyFone AnySmall here can be the tool that perfectly help to compress video file while keeping the high quality, which can be seen from the preview window. If you need one to process tons of your videos, AnySmall here should be the best choice.