How to Find AppData Folder Missing in Windows 10/11?
Category: PC Data Recovery
4 mins read
Restore data from Windows with one click.
Do you want the AppData folder on your device but do not know how to find it? AppData folders are not easy to find but don't worry. This article is going to explain thoroughly what AppData folder is and where it is located in Windows 10/11. Moreover, if you want to recover your AppData folder, then a simple step-by-step guide is also available.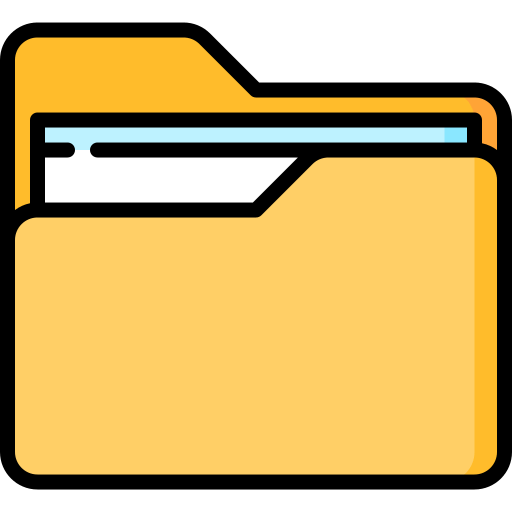 Part 1. Something You Must Know about AppData Folder
1

What Is AppData Folder

AppData folder is a specific hidden folder created and added by Windows. Microsoft added this feature to Vista and later in all other versions of MS Windows. This folder contains the system files, cache files, programming files, bookmarks, user settings, log files, and other data files that generally do not come in use most of the time. These files act as the backend files of programs. You can get these files in some particular scenarios.
2

Where Is AppData Folder in Windows 10/11

The AppData folder contains necessary but unusable data files. That's why the Windows program does not show it on the main drives as others. This folder is present in the C Drive in all Windows versions. In Windows 10, this folder is hidden. To find this App Data folder, click on the search bar and search for hidden folders. You can also follow this directory for easy access. (C:\Users\<username>\AppData).
3

Can I Make My AppData Folder Show

Yes, it is possible. You will have to go to turn on the hidden file's mode and then follow this path "C:\Users\<username>\AppData".This will show you a folder. Open this folder, and further subfolders will appear on the screen. All these subfolders will contain different types of AppData.
To unhide the folder, follow these steps:
Press the Window logo key + E key.
File Explorer will open.
Go to View> Options.
Click on the Change folder and search option.
Under Hidden files and folder, check the box.
Click on the Apply and Ok buttons.
Part 2. How to Find Missing App Data Folder in Windows 10/11?
The AppData folder contains all the essential and crucial files for the proper functioning of various programs on your device. Any unwanted changes to this folder can cause crashes and loss of proper program functioning. This is the reason why this folder is kept secret or hidden by default. But in any case, you need this folder and not find it. Do not worry; we are here to tell you various methods for this purpose.
1

Two Ways to See Missing AppData Folder
Method 1: Unhide AppData in Windows 10/11
The first and time-saving method is unhiding the files. AppData file is hidden by default and can be shown on the screen by turning on the unhidden option. Here are the easy steps to do so.
Step 1: Open My Computer or This Computer from the desktop and then click on the C Drive. Click on the folder Users.
Step 2: This will show a list of new folders on the screen. Select the folder with the name of your Windows account name. Open this folder. Now, different file folders will appear on the screen.
Step 3: To see the hidden AppData folder, go to the View tab from the top right corner of the screen. This will show you some options. Figure out and check the box marked above the Hidden Items option.
Step 4: After checking the box, a hidden file will appear on the screen. That will be the AppData file. Always remember not to make undesirable changes to that folder.
Method 2: Open AppData Folder from Run
If using the file unhiding option is not suitable for you. Then running the search box is another solution for you. This method is also very simple, and you do not need to follow any directory while using this method. Follow these easy steps.
Step 1: Press Window Logo Key + R Key to bring the Run search box to the screen. Now click on the scratch bar, type % appdata%, and hit the OKbutton.
Step 2: This run search box will search and open a folder on the screen. This will be a Roaming folder. Now, go to the directory of this folder and click on the second option from the directory named AppData.
Step 3: The hidden AppData with subfolders will appear on the screen.
2

Better Alternative to Find Missing AppData Folder

We have seen the Windows built-in methods to recover or show the AppData folder without using any third-party software. Now, we will see how to recover the AppData folder from the device using iMyFone D-Back Hard Drive Recovery Expert.

D-Back is a powerful tool with strong built-in features that search, extract, show, and recover data from many sources. Almost all types of data formats can be retrieved using this software. Here is the guide which you can follow to get your AppData folder recovered in a secure way.
Steps to Use
Step 1: Download and Install the iMyFone D-Back Hard Drive Recovery Expert and open it. Click on the C Drive. Option from the first screen and wait for a few seconds.
Step 2: The software will start scanning the C Drive of your computer. While scanning, it will show all the files on the screen. If your AppData folder is deleted, then it will come in that scanned list.
Step 3: Once you find your AppData folder, click and select that folder/file and click on the Recover button. Select the location where you want to save on your device. In the end, click on the OK button.
Part 3. FAQs
1

Why Can't Find AppData Folder in Windows

AppData folders are considered sensitive folders as they contain important files needed for the proper program functioning in your computer. That's why the Windows program has made this folder unavailable or hidden for the users. But it does not mean that you can't get it.

These are a few methods to get this folder on the screen. These are running a search box, unhiding the folder, and using a professional tool. We have listed all these methods in the upper part of this article.
2

How To Clear the AppData Folder

Clearing the AppData folder is the same as clearing any other folder from your computer's drive. Although it is possible, it is not recommended at all because deleting or clearing files from the AppData will affect the functionality of programs on your device.
3

Can I Backup the AppData Folder iMyFone Windows

Yes, it is possible to back up the data in the AppData folder just like creating backups for other folders or files. Through those backup folders, you can get your data back whenever you need it. If data recovery through backups is not supported, then you can use the data recovery tool for this purpose.
Conclusion
Different programs in our computer run with the support of some data files. These data files are located in the AppData folders and are not available openly to be used by users. In all versions of Windows, you have to find it out using a proper method.
We have shown you the best three ways to get the AppData folder in Windows 10/11. We have also given you the best way to recover deleted data from the AppData folder using iMyFone D-Back Hard Drive Recovery Expert. This software is available free to download and offers a bunch of powerful data recovery supporting features. We hope this article will help you.