How to Recover Corrupted/Deleted Audio Files(MP3, WAV)
Category: PC Data Recovery
3 mins read
Usually, unexpected computer shutdowns or software errors lead to file corruption or lost. And when you run with situation, your media player won't play them. Whether it is WAV or MP3, losing these music files can be quite upsetting. However, there are useful way to help you recover them. Now, let's start!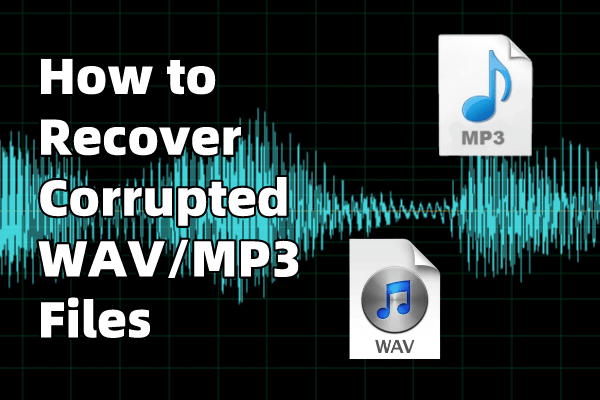 Part 1. What is WAV File?
The abbreviation of "Waveform audio file" is ".wav.". The WAV file is the standard of audio files that are used for storing digital audio on your computer system. It is frequently utilized in Windows computers. Due to its large size, the.wav audio format is less used than others like mp3 despite providing good audio quality.
Part 2. How to Recover Corrupted/Deleted Wav or MP3 Files?
Most people who have never recovered corrupted WAV/MP3 files can find it challenging to recover them. However, you can quickly get back corrupted WAV files and recover deleted MP3 files by using the iMyFone D-Back Hard Drive Recovery Expert. It is software for recovering different types of music from different storage media. It can help you fix corrupted music files after recovery process finishing.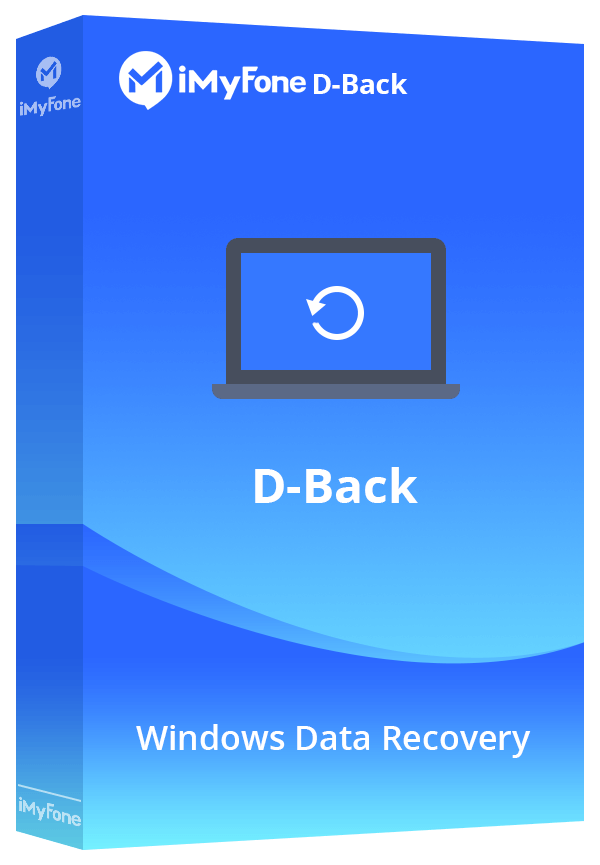 1,000,000+ Downloads
Key Features:
Supports to Fix audio files that are corrupted, damaged, unplayable, inaccessible, etc.
Recover deleted or corrupted audio or video files from PC, hard drives, music player, USB flash drives, memory card, cameras,etc.
Repair corrupt WAV, MP3, MP4, MOV, AIF/AIFF, M4A,, WMA, APE, MID/MIDI, OGG, AAC, RealAudio, VQF and over 1000+ popular formats
recover multiple corrupt/deleted video and audio files with a pretty high success rate.
To recover corrupted/deleted WAV/MP3 files, using D-Back, follow these steps:
Step 1: First, download and open iMyFone D-Back Hard Drive Recovery Expert on the PC. Then an interface will appear where you can check the MP3/WAV files, so start by selecting the disk where the files are stored.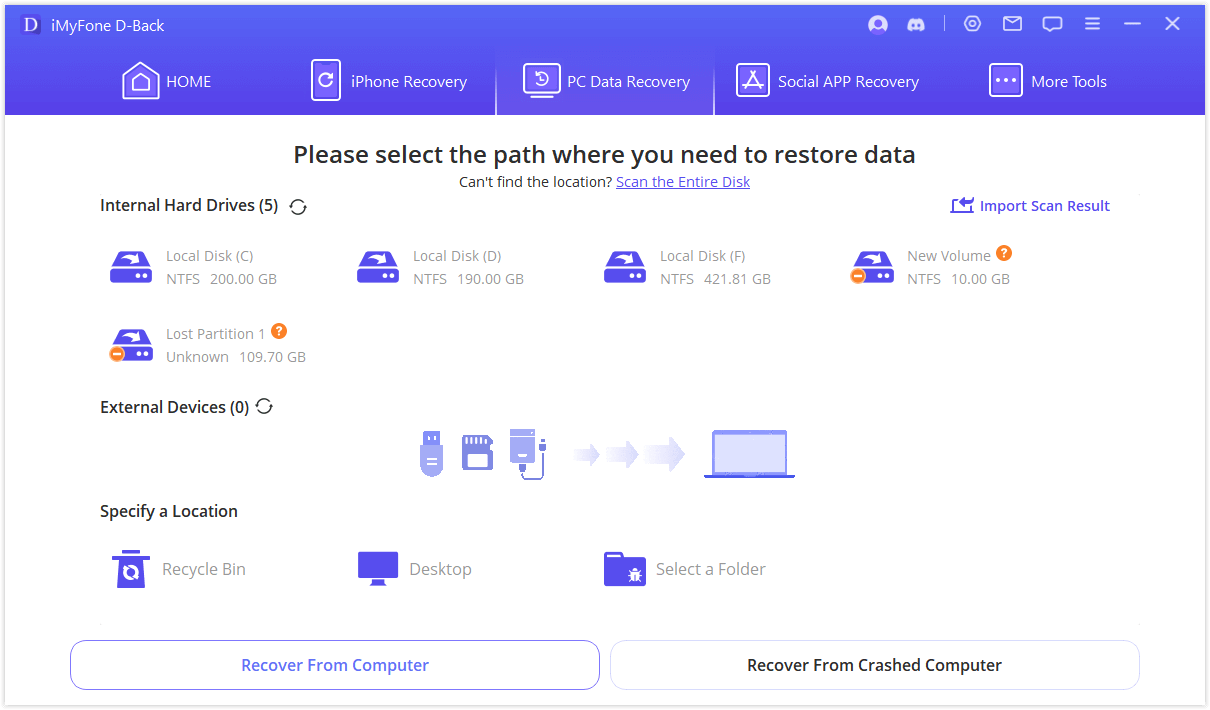 Step 2: If you have already found the wav or MP3 files you need, you can click the "Stop" button to terminate the process, after which you can recover the located files.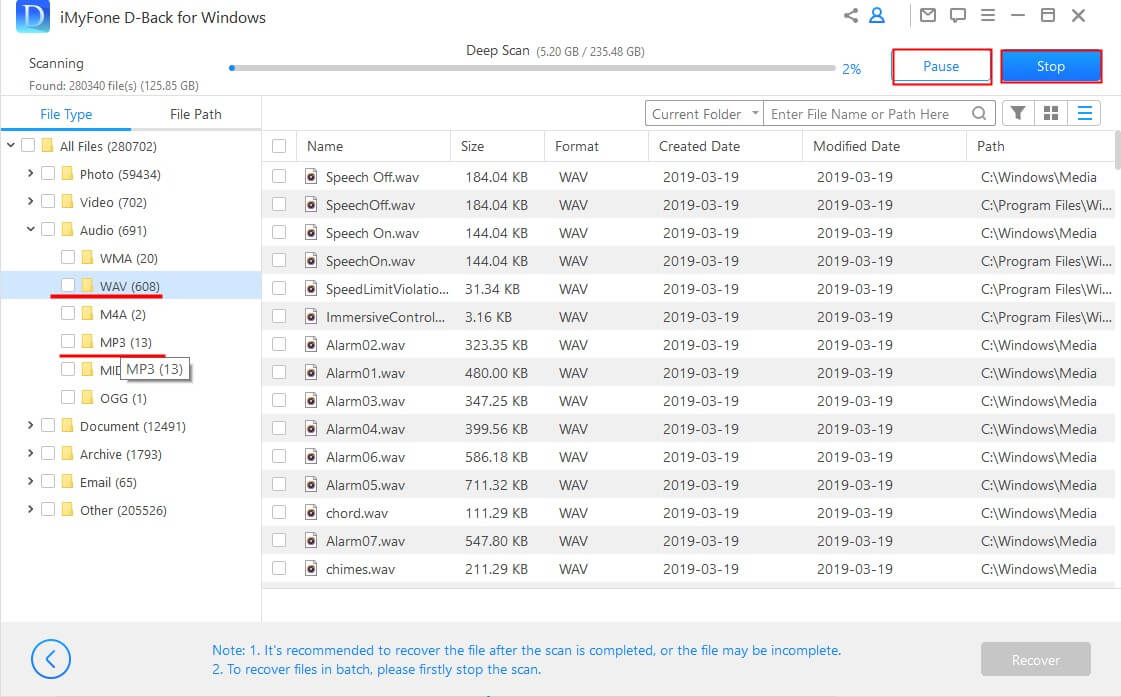 Step 3: Once the scanning process is complete, you can preview and choose a location to save the recovered MP3/WAV file files. Note: DO NOT save the recovered files to the location where you lost the data.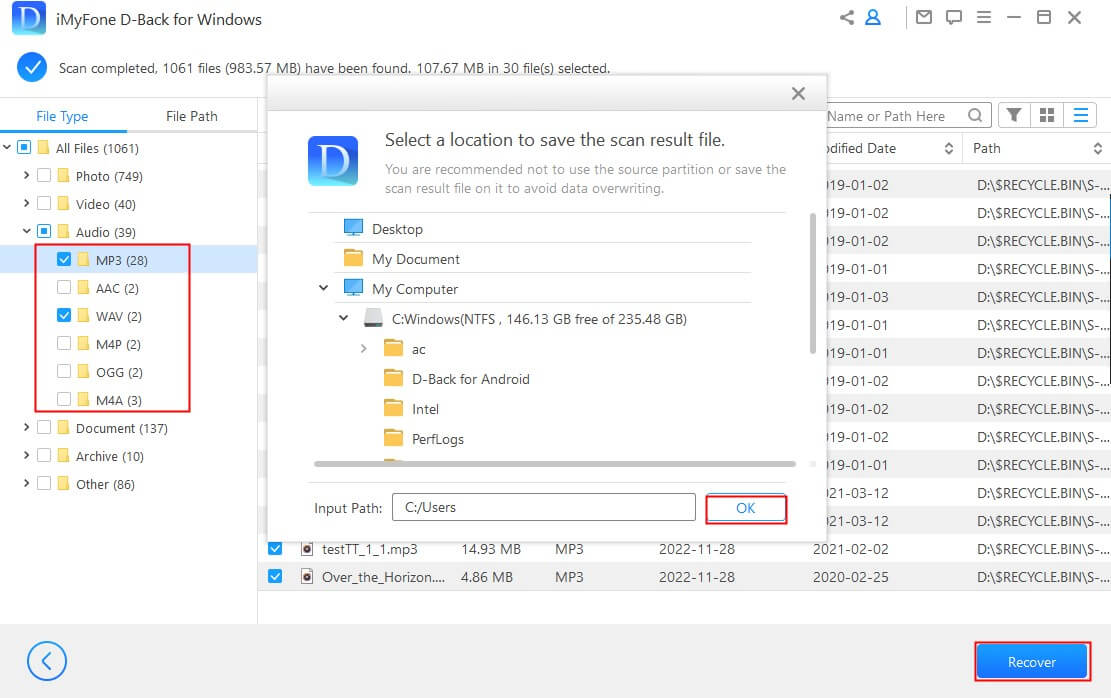 Part 3. Other Possible Useful Tool to Fix Corrupted Wav/MP3 Files
The process of downloading or ripping WAV/MP3 music files can damage files. However, using the right methods,audio files can be repaired if damaged.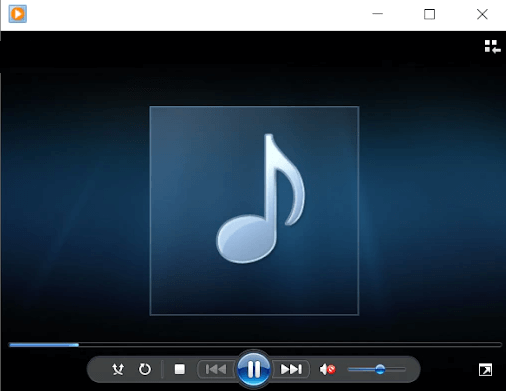 1

Repair Damaged MP3 Audio Files with iTunes on Mac

You can use iTunes to fix your MP3 files and store and play your music files. Essentially, iTunes has a conversion feature that allows you to re-convert your files back to MP3. Following this process, you can remove the broken parts from the file and completely repair it. Here's how.

1. If you want to fix a broken MP3 file, open iTunes on your Mac.

2. The File menu will appear at the top. Click Convert, then, Create an MP3 Version to convert the file.

3. In this way, you will be able to create a new MP3 file without any errors or broken sections from the original one.
2

Another Corrupted Wav/MP3 Files Repair Tool

You can also use another online tool to fix corrupted audio files and the above-mentioned methods. Here is how you can repair a corrupt WAV file online using MP3 Repair.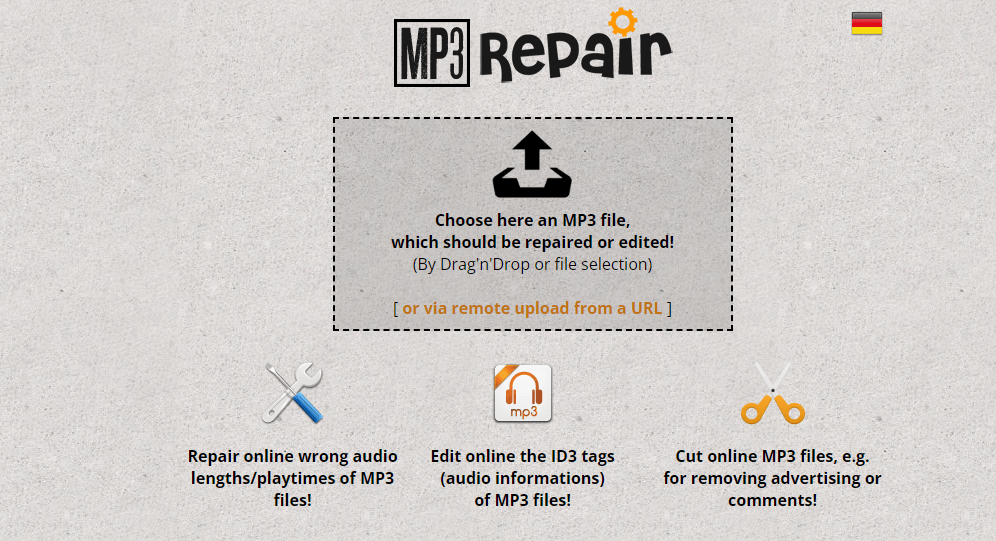 Step 1: Go to MP3 Repair's website. If you click on its home page, you will have the option to either load or enter the URL of the file. Simply drag and drop the audio file or click on the upload button. The damaged WAV file will be displayed in a browser window.
Step 2: Upon adding a file, its size will be displayed. Wait for the application to save it to the server after clicking the Upload button.
Step 3: Select the "Repair audio length" option and click on the Repair button to repair the corrupted WAV file.
Step 4: Wait for a few seconds while the tool repairs the corrupt WAV file and improves its playback. Finally, you can either listen to or download the fixed audio file.
Part 4. FAQs
1

How to check if Wav files are corrupted?

If you are unsure if the file is corrupt, you can check it easily. Find the .wav file that you want to check. Right-click the file. Click the "Properties" menu and choose the "Details" tab. Look in the Details pane for information. The file is corrupted if the information is missing.
2

Why are my MP3/Wav files corrupting?

There are a variety of reasons why MP3 files can become corrupt - viruses, malware, improper system termination, incomplete downloads, etc.
3

How to avoid MP3 files corrupted?

1. Back up your important MP3 audio files so you can restore them if they are corrupted.

2. MP3/WAV files can be attacked by viruses or malware if you don't have a reliable or up-to-date anti-virus installed on your computer. Ensure your system has an up-to-date anti-virus program to prevent virus or malware attacks.

3. While playing MP3/WAV files, do not shut down the system or turn off the device.
4

What are the Reasons of MP3/WAV music files loss from PC?
The PC is infected by the virus.
The abrupt system crash or power failure.
Incorrect formatting.
Accidental deletion of the files.
Improper ejection of the storage card.
Malware or virus attack.
So, to prevent such instances from happening, it's suggested that you create the music file backup and don't remove the storage card during the read or write process. In addition, you should always use a high-end antivirus app to protect the files.
Conclusion
Audio files frequently get lost or corrupted, but if you want to play them on your audio player, you need to repair them. You can repair various types of videos and audio with a high success rate using tools such as the iMyFone D-Back Hard Drive Recovery Expert. With its faster recovery time and attractive interface, it is the best choice to recover your lost or corrupted MP3/WAV files.