With Amazon Web Services (AWS),you can access reliable cloud storage. In Amazon S3, files are stored as objects. And because Amazon S3 is highly reliable, data backups are commonly stored there. In Amazon S3, redundant data is distributed across multiple availability zones, and you can access data in another zone if one data center becomes unavailable.
However, to prevent data loss due to human error or software failure, it may be necessary to back up Amazon S3 buckets. Users with access to an S3 bucket can delete or corrupt data by writing unwanted changes. The same can happen when the software fails. If you have made a backup of Amazon S3 buckets/files, but they got deleted accidentally, you can restore them. In the following section, we will discuss how to recover Amazon S3 buckets/files.
Part 1. Best Way to Recover AWS S3 Deleted Files
No matter how large the file or folder you need to restore, with iMyFone D-Back Hard Drive Recovery Expert, you can perform an AWS S3 restore of the entire bucket. Its unique algorithms enable it to scan every type of file format. If you provide adequate storage space for the bucket, iMyFone D-Back Hard Drive Recovery can save and restore its content. Recover a bucket with a recovery tool, then restore it via S3!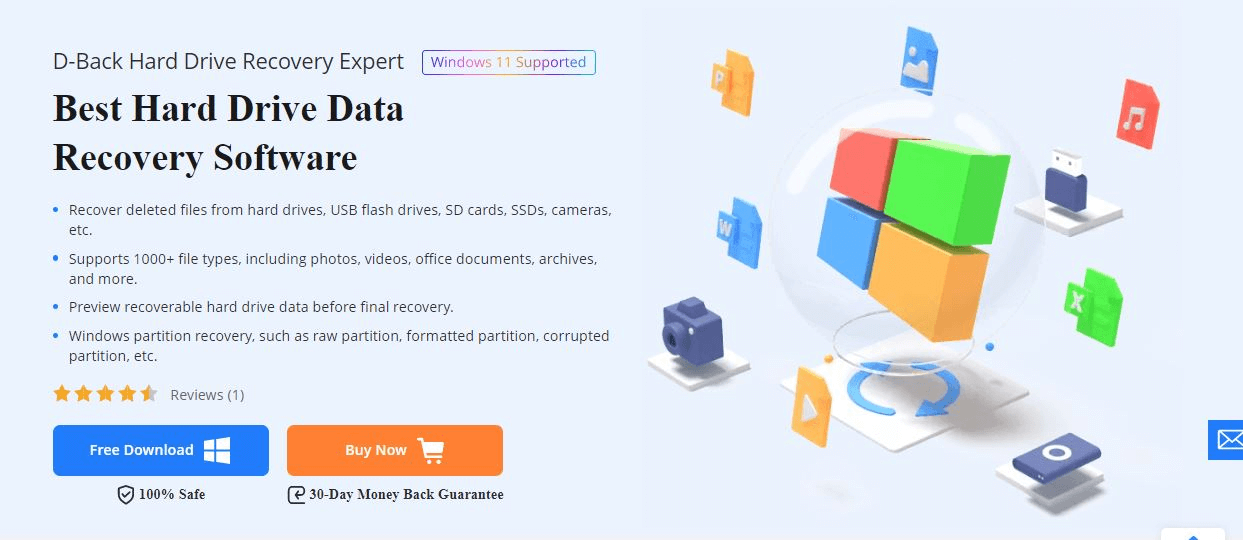 Install: Download and install D-Back on your computer, then select your preferred data recovery mode.
Scan: Select the deleted data type and initiate the scanning process.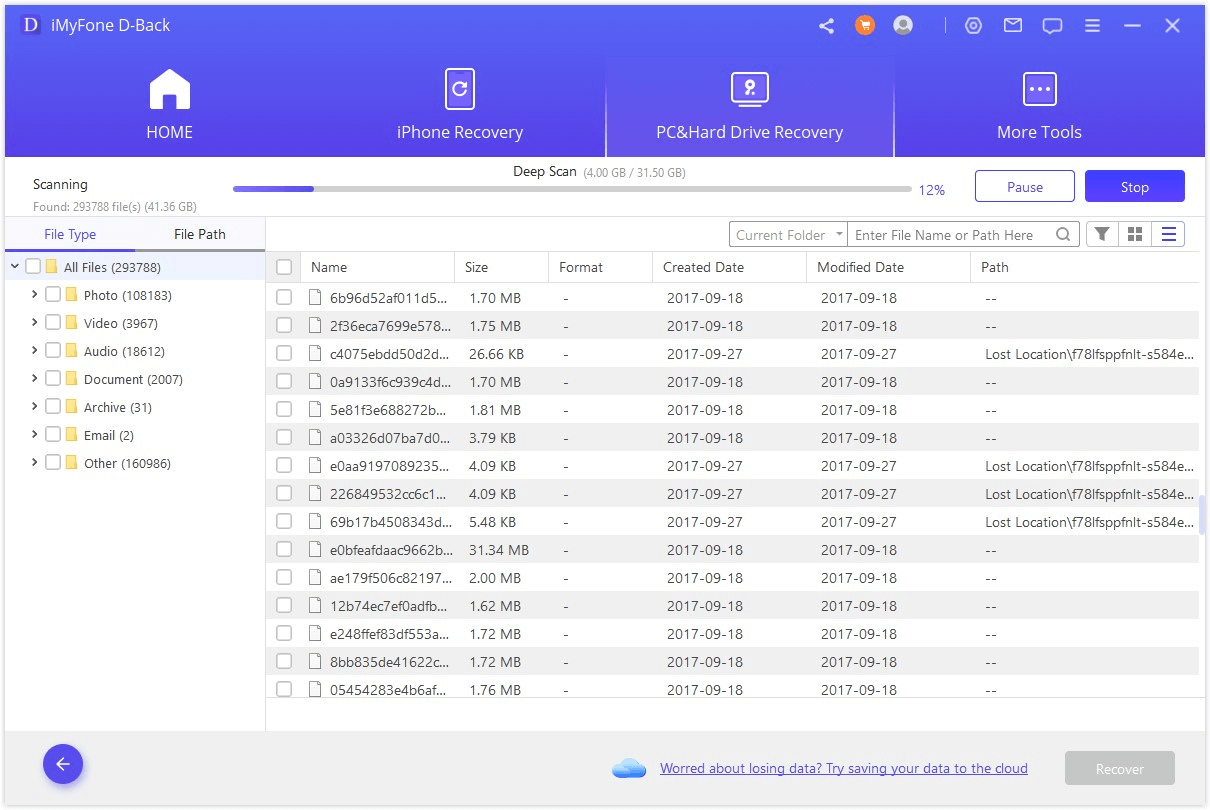 Recover: You will see all data, whether it is deleted or already exists.You can preview the files and select them. You can now click "Recover" to complete the process!
Part 2. Another Way to Recover Deleted Objects from Amazon AWS S3
The Amazon S3 cloud storage service is very reliable, and most people back up their data to it. You should have a backup copy of your data if you have a solid data protection strategy and a reliable AWS backup strategy. The deleted files and directories in Amazon S3 versioned buckets are not permanently deleted from the storage but just marked as deleted, so they can be restored if needed. To recover deleted objects from Amazon AWS S3, open the console for Amazon S3 and download the previous version of the object.
Launch Amazon S3's console.
Step 1:You need to open the bucket containing the deleted object from the list of buckets.
Step 2:Go to the folder where the deleted object is located.
Step 3:Activate List versions.
Step 4:You can search for the deleted object by entering its name in the search bar.
Step 5:Now select it, and restore it.
Part 3. FAQs About Recovering Deleted Amazon Aws S3 Files/Bucket
1. How do you check who deleted files in S3?
Either server access logs or AWS CloudTrail logs can be reviewed to find out who deleted files in S3. It is crucial to enable logging on to the bucket before the deletion event occurs. The logs are only generated for events that have occurred after logging has been enabled.
2. How do I enable the S3 bucket version?
Log into the AWS Management Console and click the Amazon S3 tab at https://console.aws.amazon.com/s3/.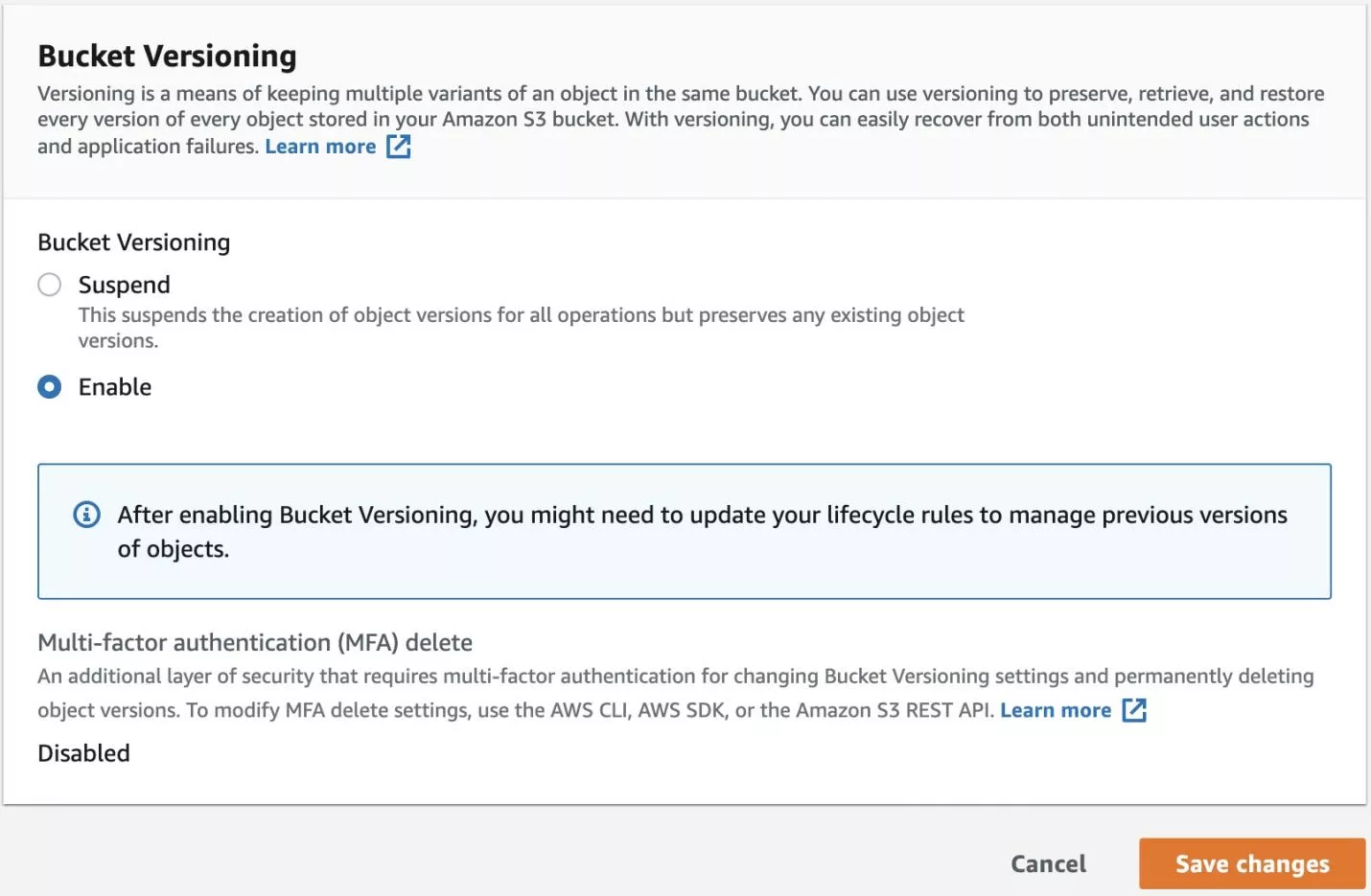 Select the bucket you want versioning to be enabled from the Buckets list.
Choose Properties.
Make sure that Bucket Versioning is selected, then click Edit.
Then choose Save changes after selecting Suspend or Enable.
3. How do I restore an S3 object that has been archived?
Archived objects can be restored using the Amazon S3 console, the AWS SDKs, the REST API, or the Amazon S3 Command Line Interface (AWS CLI). However, when you restore an archived object, it is accessible for a specified number of days. Using the version ID, you can restore a specific version of an object. In the absence of a version ID, Amazon S3 restores the current version.
4. Amazon S3 troubleshooting how to recover your S3 request ids
In the event of an error or unexpected behavior in Amazon S3, your S3 request ID is required whenever you need to contact AWS Support. AWS Support can assist you in resolving your problems based on these request IDs. Every Amazon S3 response, including erroneous ones, is accompanied by request IDs, which can be restored through verbose logs.
Conclusion
In this blog post, we have covered AWS s3 recover deleted methods. The object versioning feature allows you to keep previous versions of objects in a bucket in case unwanted changes are made. Or you can use iMyfone D-Back Hard Drive Recovery to restore AWS s3 deleted files. Using its all-around and deep scanning features, it can find and recover any lost, destroyed, or inaccessible data on your device. You don't have to worry about data loss anymore when you have iMyfone D-Back Hard Drive Recovery.