VOB files are great for storing movies, music albums, and personal videos. But losing them can be a nightmare. However, video files in VOB format can be recovered from all types of storage media.
Most VOB videos are stored on DVDs with the .vob extension. They can be downloaded and stored on hard drives, USB drives, memory cards, etc., to be viewed on PCs, smartphones, and tablets. VOB videos can be lost if they are corrupted, formatted, infected with viruses, or deleted by accident.
You can recover lost or deleted VOB videos by using iMyFone D-Back. In addition to recovering smaller video files, the software can also recover larger files.
Part 1. Recover VOB Files from DVD with iMyFone D-Back Recovery Tool
With iMyFone D-Back, you can quickly restore lost VOB videos from any storage media in three simple steps - the scanning, the recovery, and the saving. Before saving the VOB files, you can also preview them.
Using this easy-to-use software, you can recover VOB videos from SD cards, SDHC cards, SDXC cards, memory cards, CD/DVD drives, and USB flash drives. In addition, it supports the file system formats FAT32, NTFS, and ExFAT. You can download it without worrying about viruses. It's completely safe. Moreover, VOB files can be recovered with no loss of quality.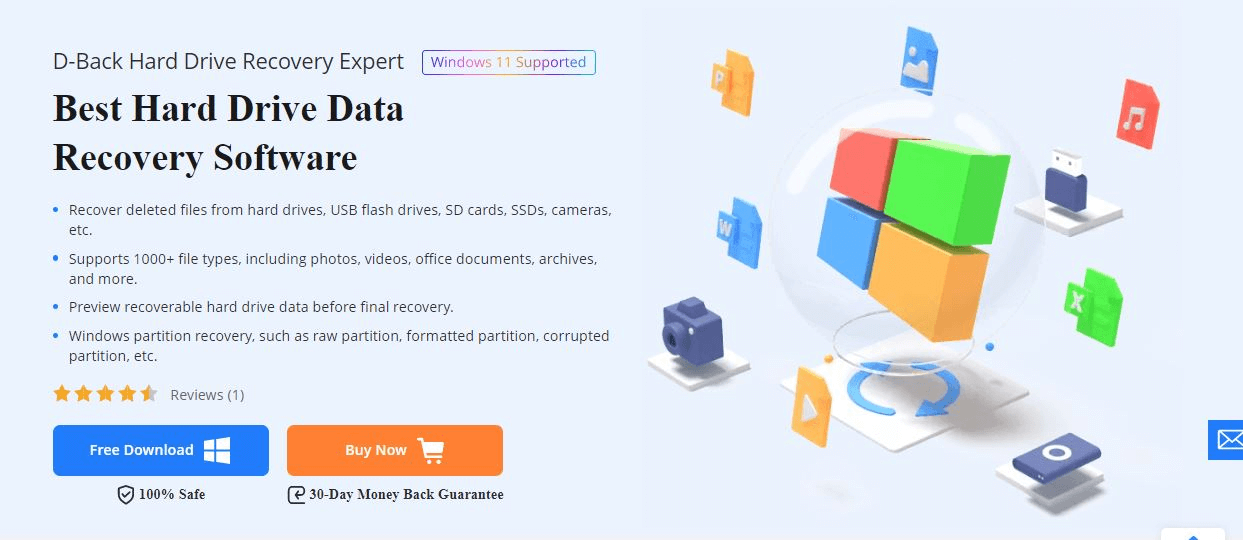 Step 1: Download iMyFone D-Back Software, install and launch it.
Step 2: To recover deleted media files from a drive, external device, or internal volume, select the drive, device, or volume. Once you have selected it, click on the 'Scan' button. Upon completing the scanning process, you can preview the recovered media files.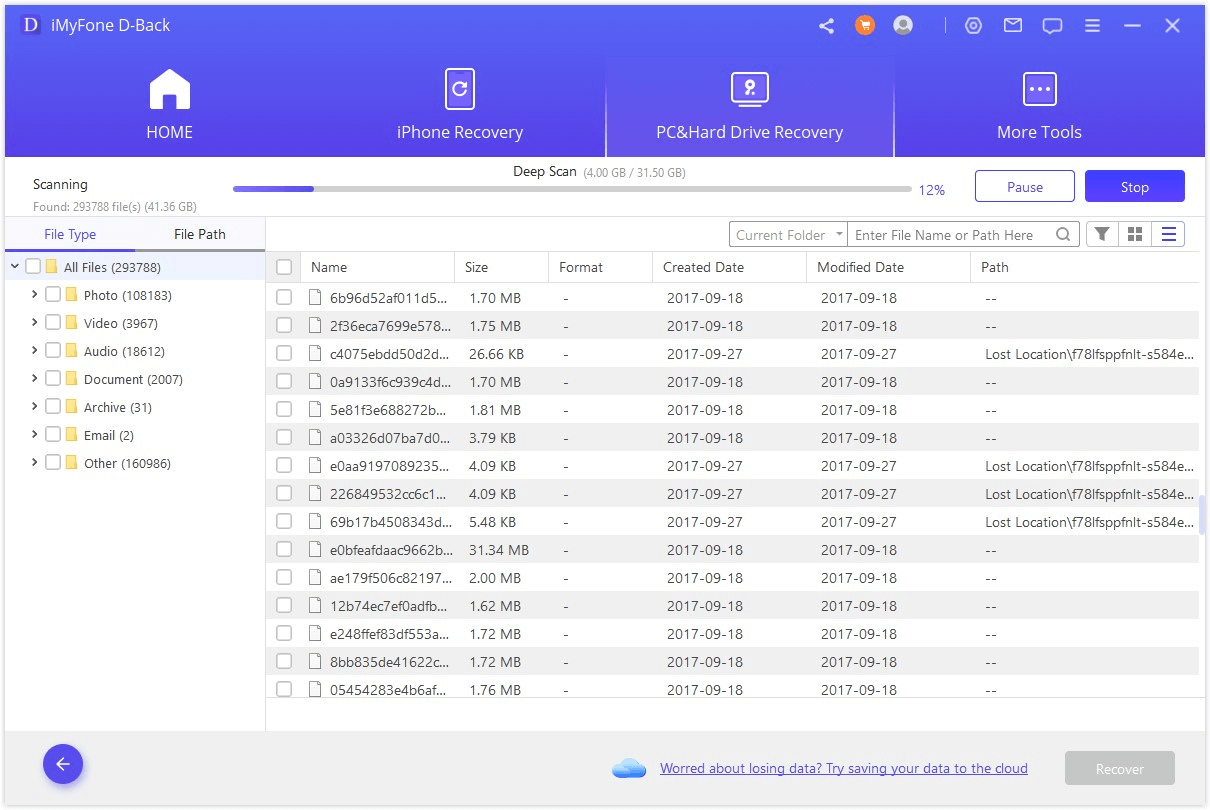 Step 3: In the final step, you can select the type of VOB file you want to restore and click on the 'Recover' option. You can recover your selected VOB file in a few seconds.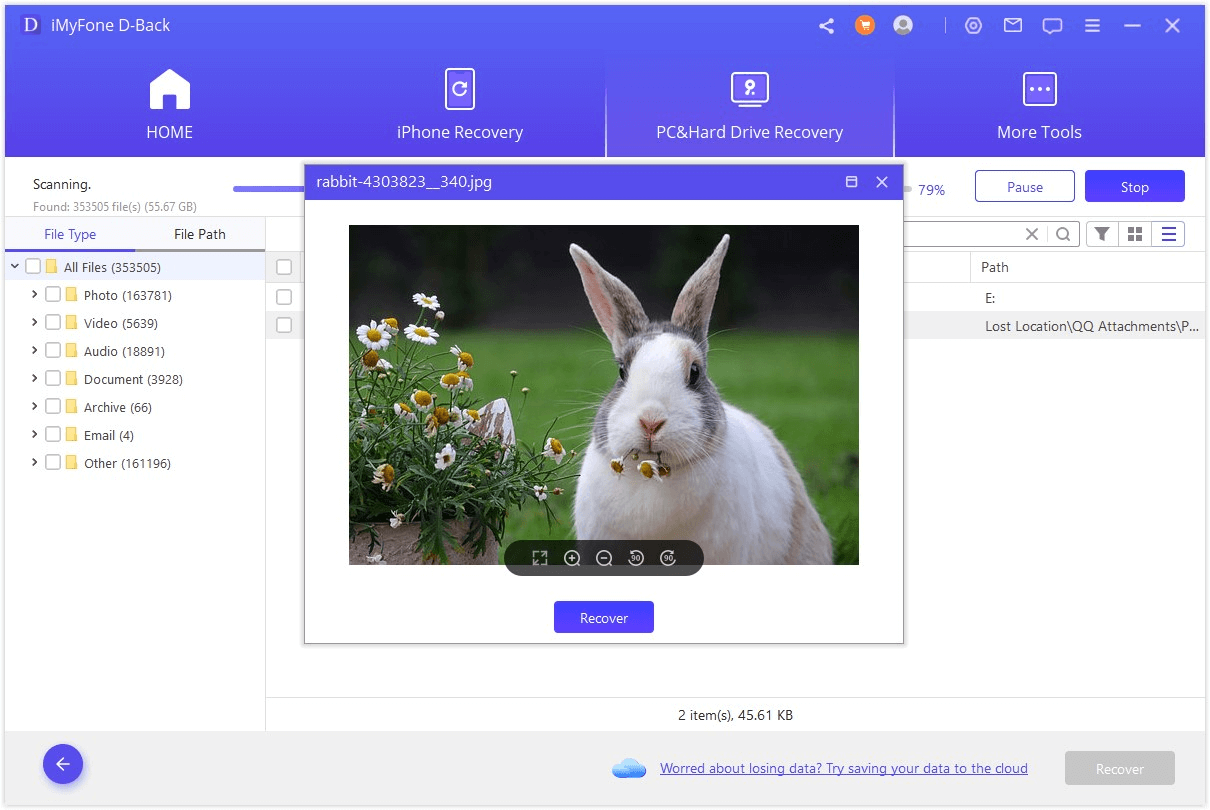 Part 2. Free to Recover VOB Files from DVD
2.1. Recover VOB Files Through Backup
Restoring a VOB from a backup is made easier with the vob_restore utility.
In addition to backups taken by vob_snapshot, the vob_restore utility can also be used with a standard backup. Since the digital world is rapidly changing, almost everyone has a backup of their crucial data on at least two different devices. Basically, this is to avoid data loss and to make the recovery process as smooth as possible.
If you have taken a backup of your VOB movies before deleting them, you can quickly restore corrupted VOB files using the vob_restore utility.
2.2. Restore Deleted VOB Files Using CMD Prompt
It is possible to restore lost .vob files by using the cmd prompt. You can effortlessly recover files with it. The data on your digital device is not actually deleted when video files are deleted.
Although the files are hidden, they still reside there and are still present there. And both internal and external hard drives can be retrieved with a command prompt. The following steps will guide you through the process:
Ensure your computer is connected to the device from where you want to restore VOB files before you begin.
Then, in the search bar, type CMD and then click Enter on a computer.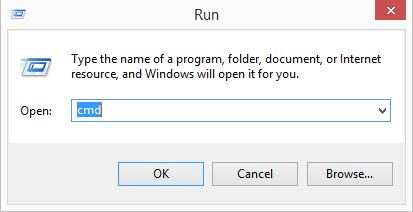 A command prompt window will get open.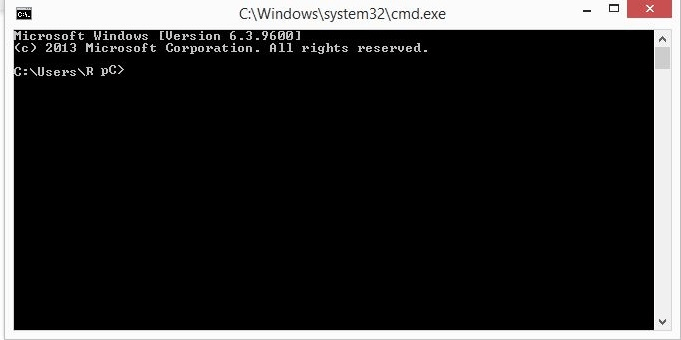 To run the check, type chkdsk /X /f G: or chkdsk H: /f and press enter. Here replace the G: drive with your drive letter. This way, you will be able to restore your deleted VOB files.
Part 3. FAQs about VOB Files Recovery
3.1 How to Repair Damaged Vob Files?
The iMyFone D-Back Software can quickly fix corrupt VOB files. Professionals recommend this tool for repairing VOB files efficiently. With this software, you can troubleshoot video files on memory cards, SD cards, flash drives, hard drives, and other storage devices that are corrupted, damaged, or inaccessible.
3.2 How to Prevent Vob Video File Loss?
Malware attacks, sudden shutdowns, accidental formatting, emptying the recycle bin, and errors with memory cards can cause VOB files to be lost, corrupted, or damaged. It can be very frustrating and tiresome to deal with corrupted VOB files.
Follow these simple tips to prevent your VOB files from being damaged or corrupted:
Don't format your storage devices until you have checked them several times.
Digital devices should not be used when their batteries are low―to avoid damaging files or losing data.
Use good antivirus software to protect your device from potential malware threats.
Conclusion
Because VOB files can become damaged for various reasons, it's best to use preventive measures. It is possible to repair them using any of the above methods if you damage or lose them. On the market, you can find a variety of VOB file repair tools. However, it is highly recommended that you use the iMyFone D-Back Software, which is suitable for both Windows and Mac computers.