A user profile is a collection of data and settings of a user account. So temporary user profile is created every time, for some reason, the user profile fails to load. However, these profiles are temporary, meaning you can delete them once they meet the purpose they are meant for. Now, when you accidentally delete those data, you want to know how to recover deleted files from temporary profile on Windows 10/11? Well, this is what we are going to cover today.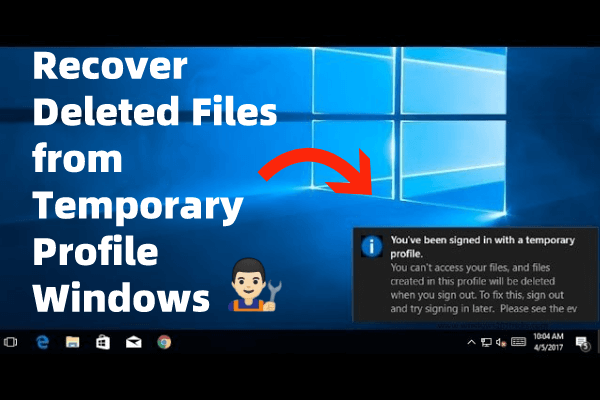 Part 1. How to Recover Deleted Files from Temporary Profile in Windows 10/11?
After losing data from a temporary profile, data recovery software such as iMyFone D-Back can effectively scan and help you recover most of the lost data. This data recovery software has literary built a name for itself, all thanks to its ability to recover lost or deleted files, documents, and any other form of data, with ease and effectively. So, how can you use it to recover lost profile data in Windows 10/11?
Key Features:
It supports to recover deleted files from PC, USB flash drives, SD cards, SSDs, cameras, etc.
It can selectively or fully recover 1000+ file types, including temporary profile, photos, videos, office documents, and more.
User can preview recoverable temporary profile before final recovery.
It supports to recover windows partition, such as raw partition, formatted partition, corrupted partition, etc
100% safe to recover lost data
Step 1: The first thing you will need to do is to download and install it. Then launch it. Once on the interface, select the location where the deleted data was previously, and click 'scan'.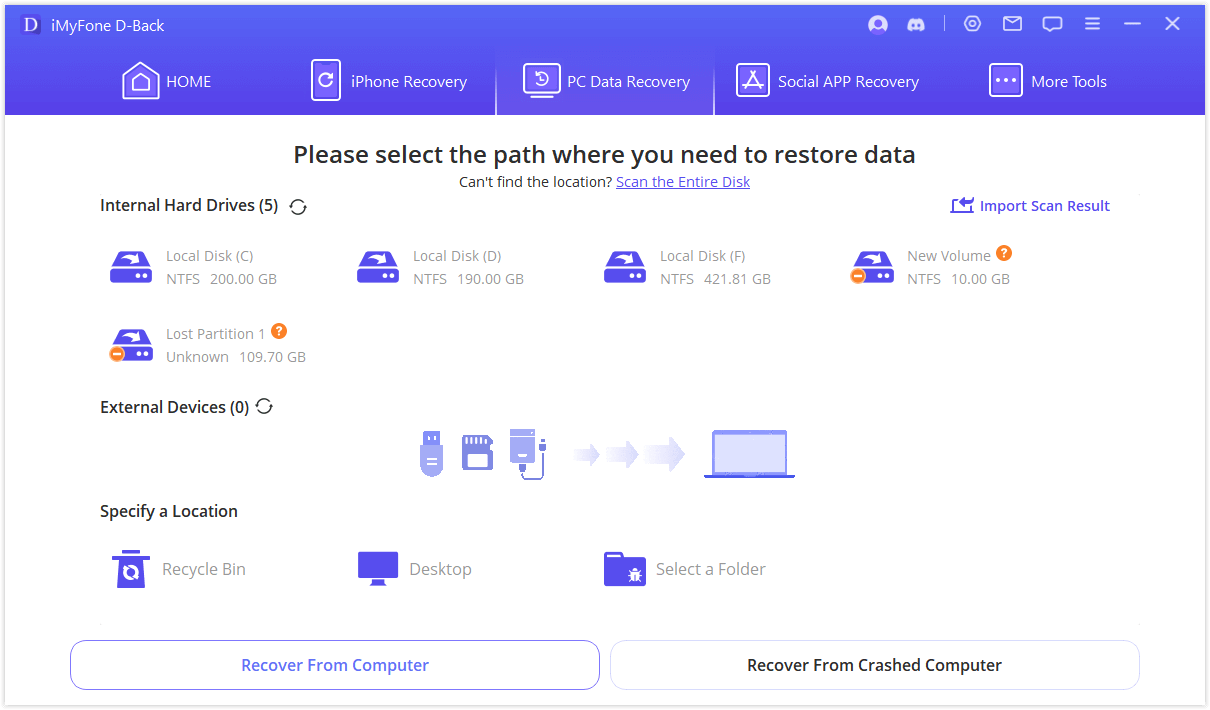 Step 2: As the scanning goes on, you will see the files being listed. The thing about this software is that once you find the file you are looking for before the process is complete, you can stop the scanning. You can also filter the types of folders to locate the lost files quickly.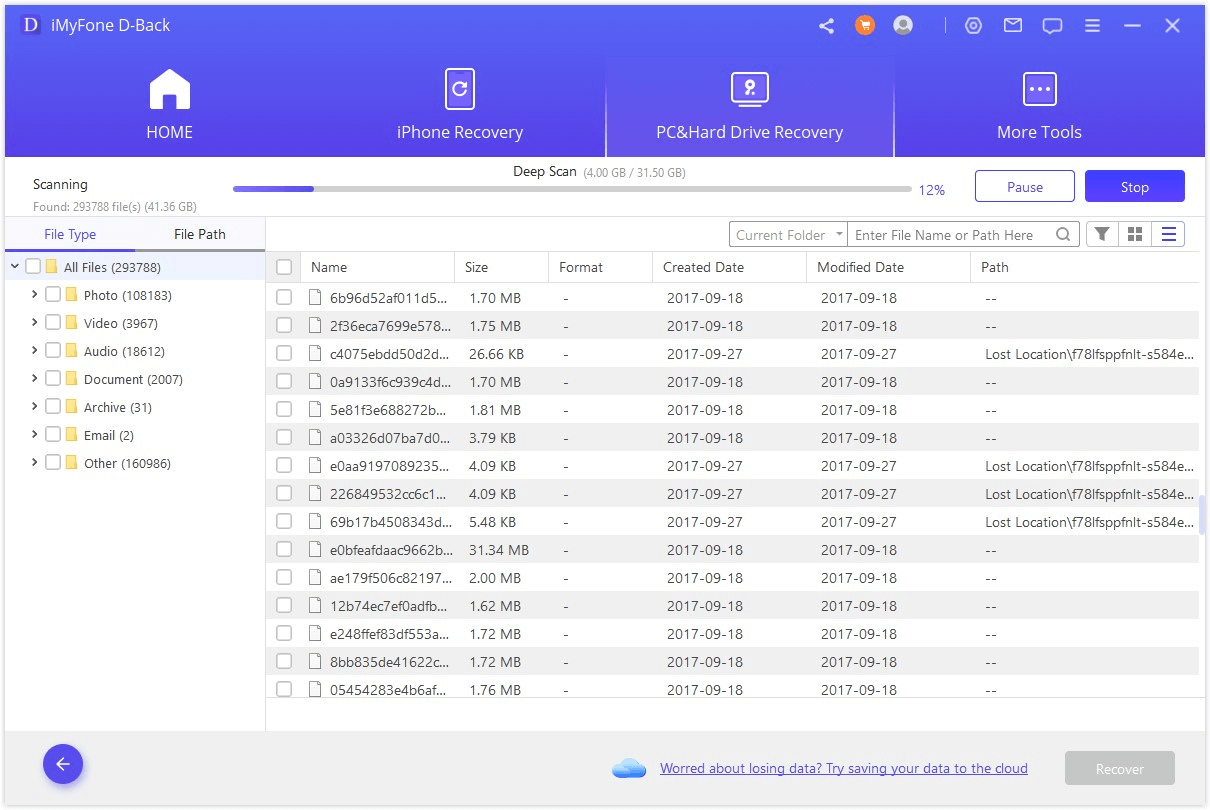 Step 3: Once you find the file, you can preview it to see if it's the right one, and then hit Recover to restore temporary profile to your device.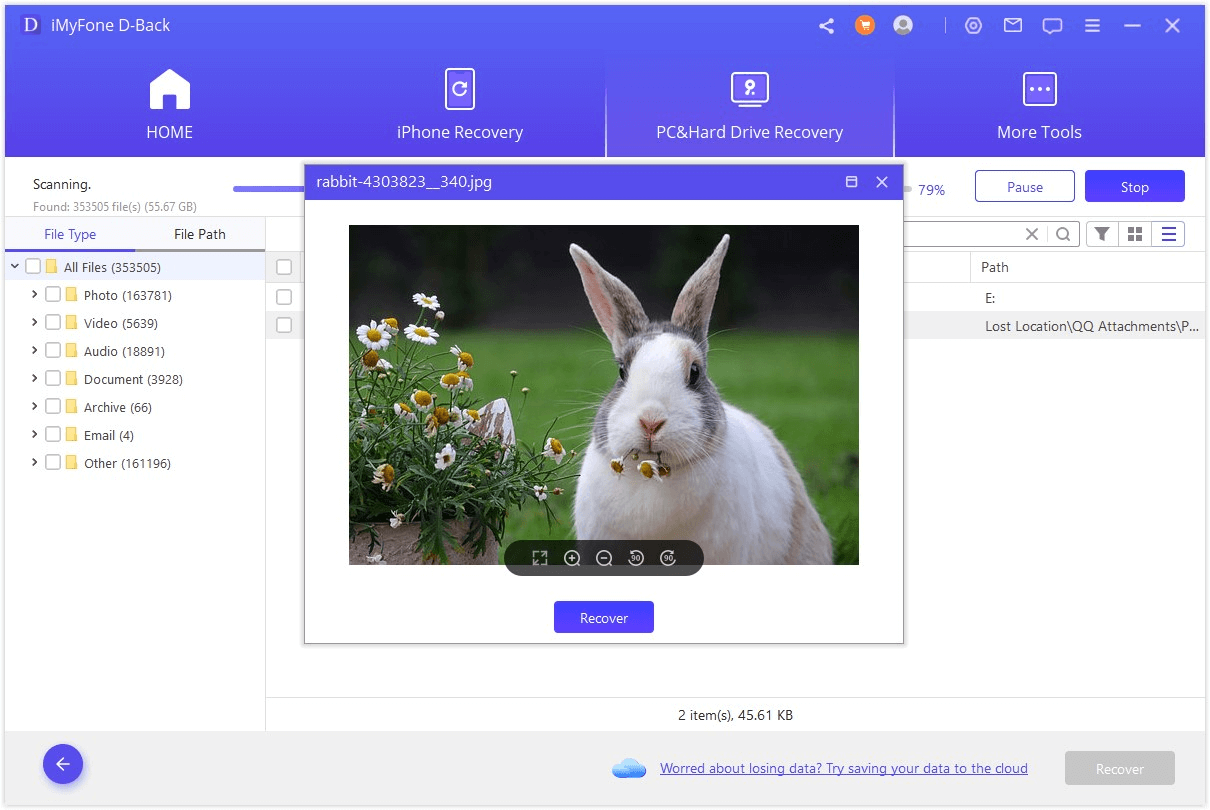 Part 2. Tips to Fix Temporary Profile in Windows 10/11
If there is an issue with your temporary profile in Windows 10/11, there are tips that you can follow to fix it. they are as follows:
Perform SFC together with DISM scans —— for you to fix this problem, a couple of scans might be necessary. Start with the SFC scan and if it doesn't fix the problem, run the DISM scan. And after running both scans, be sure to restart the device both times.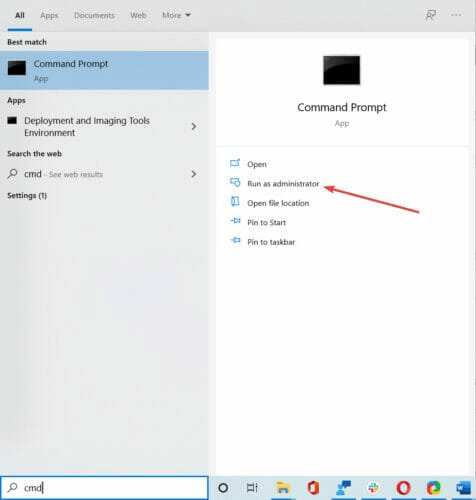 Use your password instead of your pin when signing in —— if, when signing in, you keep getting a sign-in error message, the problem may be with the way you are signing in. And as many people keep signing with a pin, that could be the problem. So, try disabling the pin sign-in first, and if possible, try a password instead.

Remove the profile from the registry ——at times, this issue may be as a result of registry issues, which is why you should try solving it from there.
Refresh the location—— on your computer, go to This PC, right-click on Documents, then Properties, then 'Location,' where you will click on Find Target. Try to locate the directory with your files and then click on it. You will see a directory location text appear on top of the file explorer.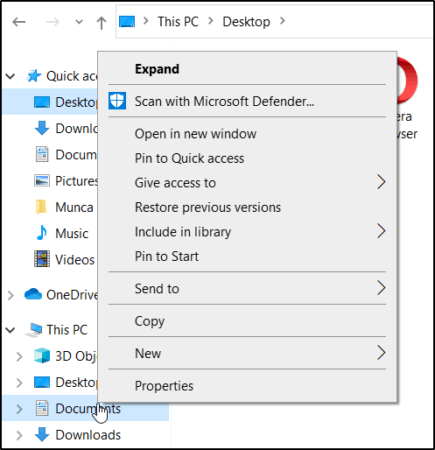 Lastly, copy this (C: User(YourUser)documents), and then close the File Explorer, then paste this into the Location field, then hit Apply. Restart the device. This might fix Temporary Profile in your Windows 10/11.
Part 3. FAQs
3.1 What is a temporary profile for Windows 10?
It is a profile created whenever there is a problem with the user profile where it's not loading. A temporary profile is then deleted at the end of each session, and any settings or files are lost when you log off.
3.2 What causes temporary profiles in Windows 10?
Temporary profiles are a result of corrupted user accounts where it fails to start. When this happens, Windows signs into a Temporary account, but it cannot be used as one would use a Normal account, which is why it is removed once you sign into your user account.
3.3 How do I change my temporary profile to permanent in Windows 10?
Open the Elevated Command prompt, which you do by right-clicking on the Start button and then the Command prompt. Then, type "net user NewAccount password /add" and Enter. After that, type "net localgroup Administrators NewAccount /add" and Enter. You can then log off and then log in to the new account.
Final Thought
When your windows devices signs in to a temporary profile, you may find that you did create settings or files that got lost when you logged off. When this happens, you shouldn't worry as with iMyFone D-Back, and you will be able to recover all these data instantly. This software is easy to download and use; that even beginners will have a much easier time when interacting with it. Download it from our website today.