Microsoft Teams is a hub for workplace communications, collaboration, video conferencing, and document sharing. That is a lot of communication and cooperation going on there involving a lot of file use.
Naturally, you will destroy files at some point during all of this activity. This is sometimes done on purpose. Other times, it will happen by chance. The primary concern in each of these cases is how to recover a deleted file on teams.
This article will show you how to recover lost files on Teams using Microsoft's built-in tools and data recovery software such as iMyFone D-Back.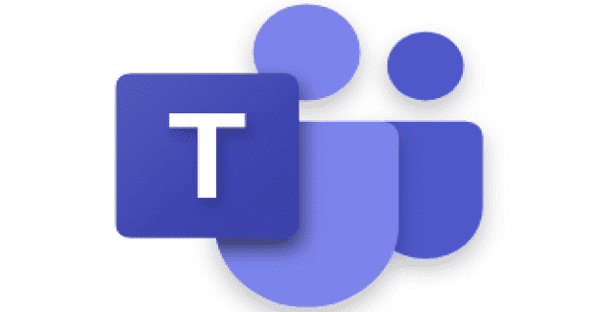 Part 1. How to Recover a Deleted File/Document/Items on Microsoft Teams with Advanced Tool
One of the most successful ways to recover deleted items in teams is to use efficient and trustworthy data recovery software. iMyFone D-Back is a sophisticated data recovery application that can recover deleted tasks in Microsoft Teams fast and effectively.
Before we talk about the procedure of recovering deleted files on Microsoft Teams with this software, let's take a quick look at some of the primary features that make it the best choice in data recovery solutions.
It offers extensive scanning features that allow it to discover and recover all lost, damaged, or otherwise inaccessible data.
This program's innovative algorithms allow you to scan at high rates while pausing and restarting the scanning process as needed.
It can recover data from a wide range of devices and supports over 1000 file formats, making it a comprehensive data recovery solution.
You may also save time and effort by rapidly identifying a missing file by its type using the software's filter tool.
It has a simple digital interface that allows even untrained users to retrieve data.
In order to recover deleted items in Teams with iMyFone D-Back, follow these simple steps:
Step 1: Download the software and double click on the downloaded file to install it. Select the location from where you have to recover the lost files.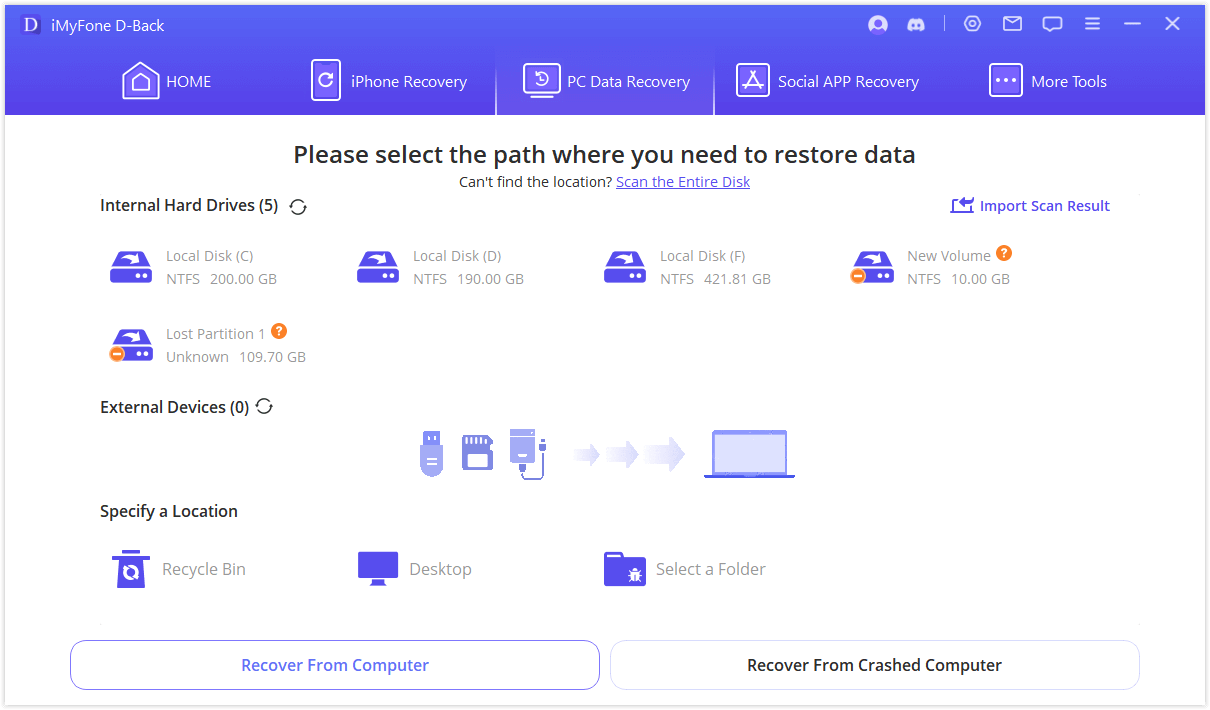 Step 2: The software will scan the location thoroughly in search of the missing data. You can monitor the progress of scanning from the interface.
Step 3: The software will enlist all the files available to be recovered after the scanning is completed. Preview the files and click on the Recover button if they are the files you need.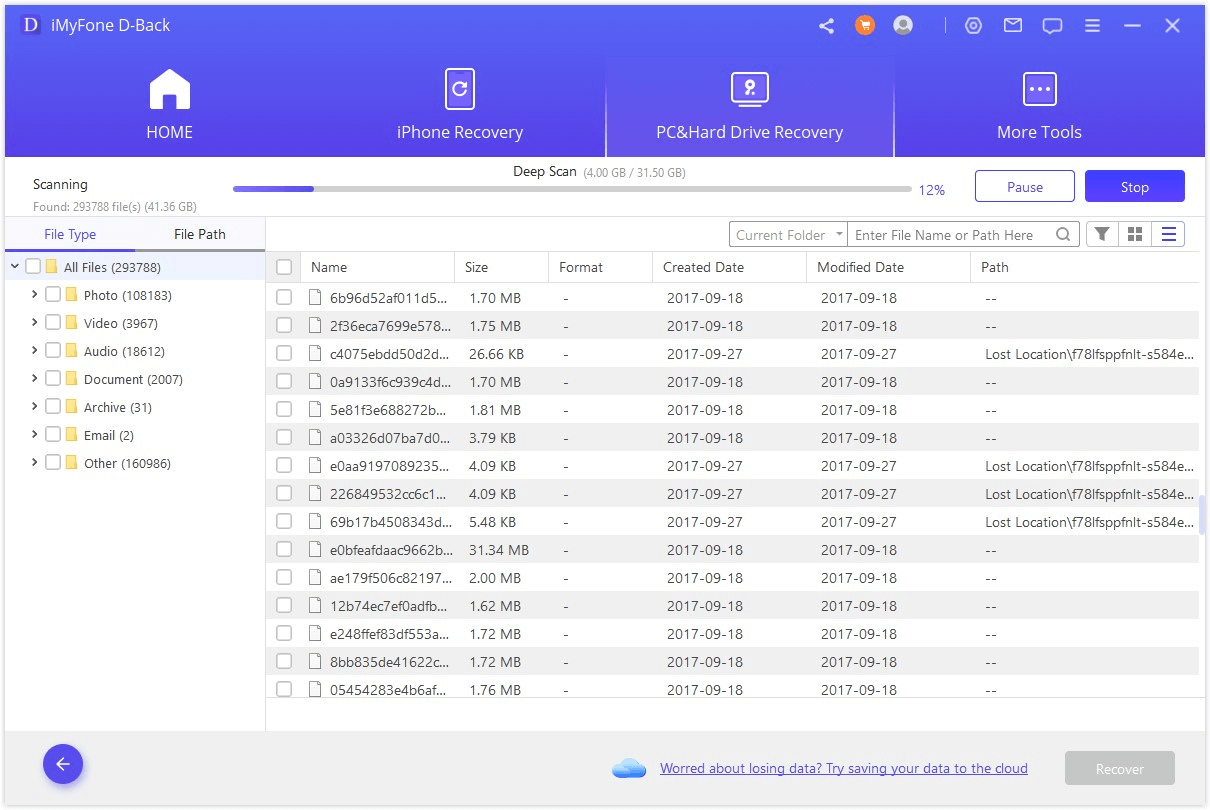 Part 2. How to Recover Deleted Chats/Channel/Wiki on Microsoft Teams with MS Built-in Tool
Data deletion is inevitable. You may accidentally delete chats, channels,interface, then choose the file you want to recover and click Restore or wiki data on Microsoft Teams. Microsoft Teams have several built-in features that may help you recover your data effectively.
2.1. Recover a Deleted Chats/Messages on Teams
Messages that have been deleted from a chat room or a channel cannot be recovered directly. If you have a compliance retention policy or a legal hold on Teams communications, an administrator can retrieve them using an eDiscovery search from the Compliance center.
You can recover deleted chat in Microsoft Teams with the following steps:
Step 1. Navigate down the menu to the Content Search option under Search after opening the Security and Compliance Center.
Step 2. Select the New search option to search for content.
Step 3. Select the range of the dates from which you want to recover chats.
Step 4. Now you will have to select Instant Messages as chats are saved in Exchange as an IM.
Step 5. Finally, choose special locations under the Locations tab to include Exchange. When everything is in location, click the Save & Run option.
2.2. Recover Deleted Channels in Teams
If the channel was deleted within the last 30 days, the owner of the Team can retrieve the lost data using the Teams app. You can recover deleted channel in Teams within 30 days of deletion by following the steps given below:
Step 1. Open the Teams application and click the three dotted lines next to the team name.
Step 2. Select the option of Manage team from the drop-down menu.
Step 3. Click Restore on the channel that you would wish to recover from the Channels tab. This will restore the channel to its previous state before it was removed.
2.3. Recover Deleted Wiki in Microsoft Teams?
When you delete the Wiki tab from Teams, the user will receive a notification similar to the one below, and if the user clicks the remove tab button, the tab will be permanently gone. The Wiki tab in Microsoft Teams does not enable restoring Wiki data.
2.4. Recover a Deleted OneDrive File on the Team
To recover a deleted OneDrive file on the team, follow the steps given below:
Step 1. Select OneDrive from the Files menu on the left side of Teams.
Step 2. At the top of the page, click Open in OneDrive.
Step 3. In OneDrive, go to the Recycle Bin on the left side of the interface, then choose the file you want to recover and click the Restore option,
Part 3. FAQs about Recovering a Deleted File on Teams
1. How to Recover the Previous Version of the Excel File in Teams?
To recover the previous version history of the excel file in teams, you have to follow these steps:
Step 1. Open the excel file you wish to recover the previous version of.
Step 2. Go to Version history by clicking File, then Info.
Step 3. Select a version you want and open it in a new window.
Step 4. Click Restore if you wish to recover this previous version you have opened.
2. How to Recover Deleted Tasks in Microsoft Teams?
You can recover deleted tasks in Microsoft teams by following these steps:
Step 1. Select Deleted Items from the drop-down menu in your email folder list.
Step 2. Locate the task that was deleted and right-click it.
Step 3. From the pop-up box that displays, choose Move.
Step 4. Go to the other folder and then to Tasks. The deleted item will thereafter reappear in its proper location in the task list.
3. Can I Recover Team Files on the Team?
When you delete a team, you are deleting the Microsoft 365 group and all of its related material. Within 30 days of deletion, a global or groups administrator can recover it through the Microsoft 365 admin center.
All you have to do is to follow these simple instructions to recover deleted team from teams from the Microsoft 365 admin center:
Step 1.Go to Teams and groups and select Deleted groups in the Microsoft 365 admin portal.
Step 2. Click the Restore group after selecting the team you wish to restore.
4. Can You Recover Deleted Tabs, Bots, or Connectors?
It's not allowed to recover deleted bots, tabs or connectors.
When a person deletes a tab, bot, or connector in Teams from a chat or channel they can only be manually restored and configured in order to be recovered.
A team owner can change the team settings to prevent users from deleting them by following these steps:
Step 1. Select Manage team from the three dots present on the interface next to the team name.
Step 2. Go to the Settings tab and uncheck the boxes next to the following options.
Conclusion
Microsoft teams are responsible for a variety of operations, and data loss is a frequent occurrence. However, deleting critical data might pose a significant risk. Fortunately, the Microsoft Team's built-in tools are here to assist you in recovering the vital data, however, they do have some limits. In such a case, you will require the aid of a capable data recovery solution, such as iMyFone D-Back. Regardless of time or other variables, this program can effectively recover your data.