If you're to transfer multiple files together, opt for ZIP file compression. Besides being lossless file compression, ZIP file compression saves much of your time. Unfortunately, ZIP files might get corrupted or damaged, causing data loss.
However, the question is can you recover corrupted ZIP files? The answer is yes, and we'll tell you how to do it.
Part 1: The Best Way to Recover Corrupted ZIP File with the Data Recovery Software [Recommended]
Recovering the deleted files through third-party data recovery tools can be risky as various tools can pose a virus threat that can damage your PC and data.
However, iMyFone D-Back is an exceptional data recovery tool with an effortless user interface to help you recover deleted files. You can also recover deleted ZIP files from the iMyFone D-Back Hard Drive Recovery.
Interestingly, you won't find the more professional and advanced features in any other tool than the iMyFone D-Back at such an affordable premium package.
Features
It helps you recover corrupted ZIP files with ease.
You can recover 1000+ data types, including archives, office documents, photos, videos, and more.
It helps you preview the data before restoring the data.
It supports Windows partition recovery, including corrupted, formatted, and raw partitions.
D-Back Hard Drive Recovery Expert offers the highest recovery rate
It is 100% for your PC.
It offers a 30-day money-back guarantee.
D-Back Hard Drive Recovery Expert helps you retrieve data from multiple storage devices.
How to recover deleted ZIP files using iMyFone D-Back?
Step 1: After navigating to the official web page of iMyFone D-Back, you'll need to install the software and launch it afterward.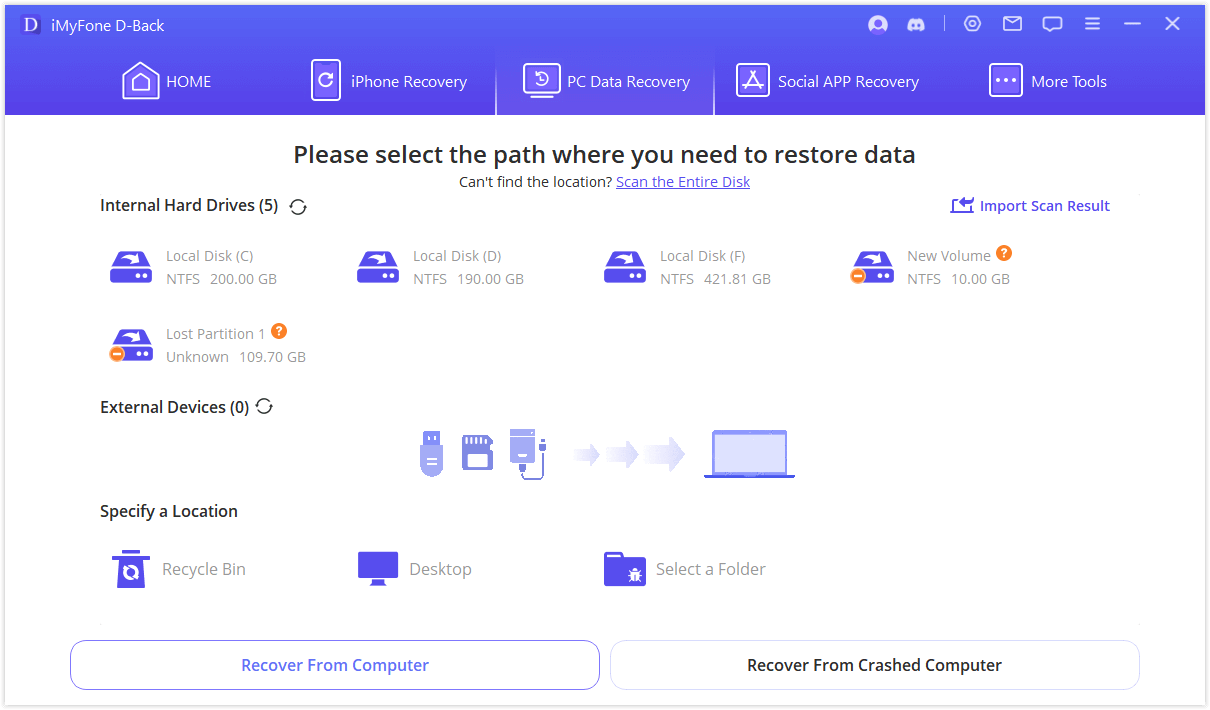 Step 2: Select the folder from which you've lost the ZIP files and tap on the "Scan" icon to start scanning for your ZIP files.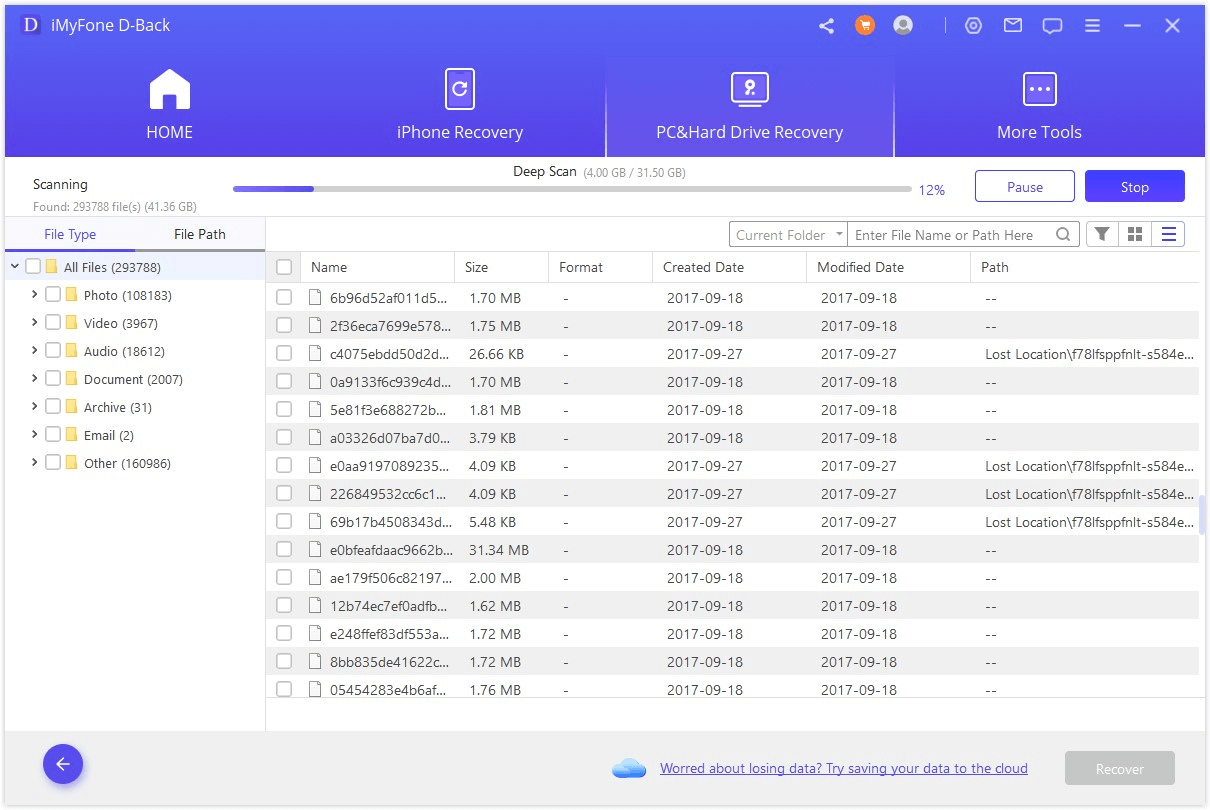 Step 3: After reviewing the ZIP files, tap on the "Recover" option to start restoring the ZIP files. It will only take a few moments before getting your ZIP files recovered, provided you've maintained a healthy internet connection.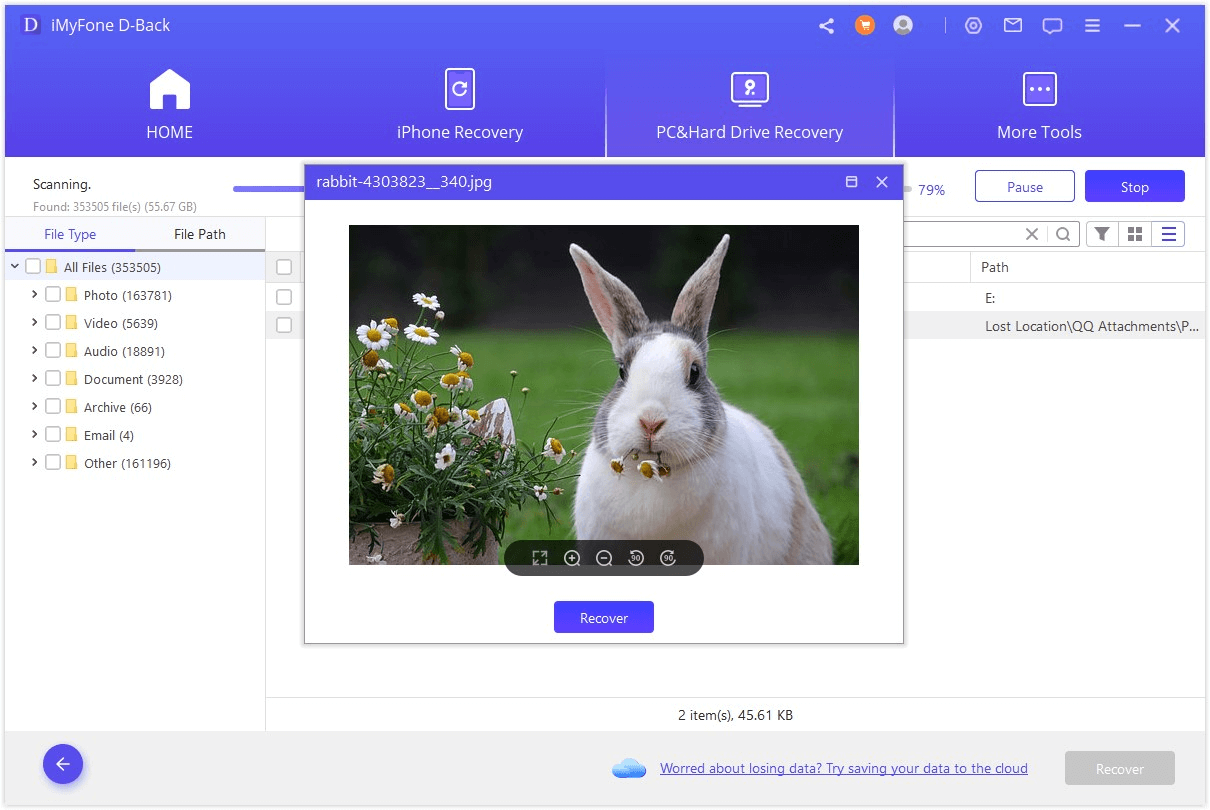 Part 2: Retrive Corrupted and Damaged ZIP Files Using WinZip Command Prompt
Another way to recover my files 3.9.8 full crack Zip is to get the services of WinZip Command Prompt. Unlike the iMyFone D-Back, this method is pretty technical, but you can try it to repair your corrupted Zip.
Here's how to recover ZIP file through WinZip Command Prompt
Step 1: Press Windows key + R and type cmd there. Next, you'll need to press "Enter". You can also run the Command Prompt as Administrator to be safer.
Step 2: You'll need to navigate to Command Prompt and alter directories where you've stored the corrupt ZIP archive.
Next, type in the "C:\Program Files\WinZip\wzzip" -yf zipfile.zip and click on "Enter". zipfile.zip is the drive letter for where you've installed WinZip on your PC and can put the real ZIP file instead of zipfile.zip. Moreover, if you intend to create another or split ZIP file, you must type in s to the end of -yf.

Part 3: FAQs about ZIP File Recovery :
3.1 How to recover my files 3.9 8 full crack zip?
If you're looking to recover my files 3.9 8 full crack ZIP, WinZip Command Prompt might help you to recover the lost ZIP files quickly. All you need to do is read the steps given above to get your job done.
3.2 How do I recover a zip file that was edited without extracting the file?
Recovering a ZIP file that was edited without extracting it is difficult, but iMyFone D-Back has made it look pretty simple.
Using this tool, you'll only need to scan for the folder where you had stored the ZIP file to restore the files.
3.3 Why do zip files get corrupted?
Seeing the ZIP files getting corrupted or damaged isn't a good sight, but there are the following reasons behind this chaos.
A virus attack or infectious malware might damage your Zip folder.
A corrupted hard drive can be the main culprit behind this chaos.
A sudden power outage might be the key factor behind this issue.
Final Words
If you're wondering about how to recover my files 3.9 8 full crack ZIP, you've arrived in the right place. This guide has mentioned the truly professional ways to help you know how to recover ZIP files.
Both methods mentioned in this guide are priceless, but the iMyFone D-Back is the simplest and most efficient. It only requires you to follow a few simple steps to recover the deleted ZIP file.