FL Studio is an application or workstation for digital audio. It helps the user to develop and create digital audio of different types. People sometimes lose their FLP files due to system crashes, accidental deletion, and not saving the project; hence, they lost important FLP project and the effort behind them. Today, we will talk about how to recover the lost FL Studio projects using different techniques.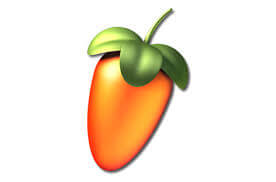 Part 1. Recommended Recovery Tool to Restore Lost/Crashed/Unsaved FLP Files
The first and foremost recommended recovery tool to recover FLP files is the iMyFone D-Back. It is not just a recovery tool like any other, as it is compatible with both the Windows and macOS operating systems. The recovery success rate is very high when it comes to iMyFone D-Back. This tool is exceptional because it is not complex at all and recovers the data in three easy steps. Any person who has no prior experience in data recovery can use it and recover the lost data.
iMyFone D-Back supports more than a thousand file types and gives the user diversity that no recovery tool offers. So, if you want to recover your lost/deleted/corrupted/ unsaved FL Studio file/project, then you can use this tool. Follow the steps below to recover the files easily.
Step 1: If you don't have an iMyFone D-Back on your computer, go to the website and download it. Download the version according to your operating system. Install the tool and then open it.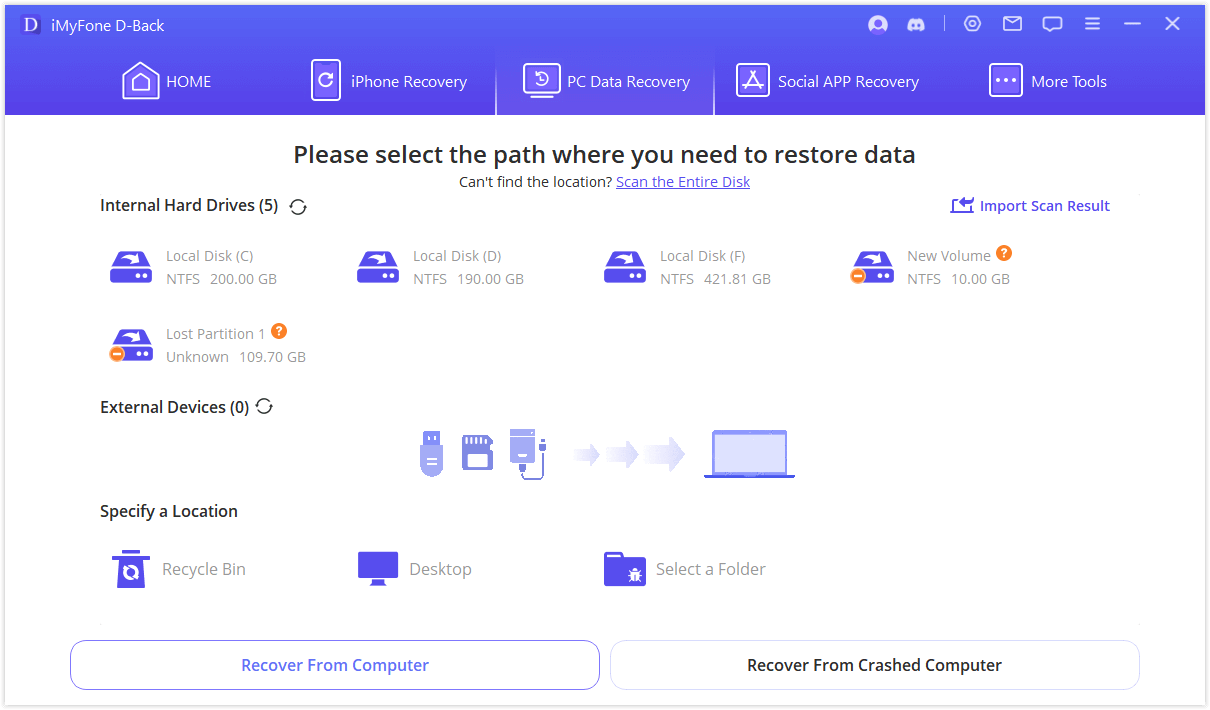 Step 2: As you open the tool, you need to select a drive from where you will recover the data. Select the drive where FL Studio is installed and start scanning the drive.
Step 3: After the scanning finishes, you will see a list of files that are recovered. It includes your unsaved flp files. Choose the file that you want to recover and hit the Recover button. iMyFone D-Back also allows the user to choose the destination of recovered files.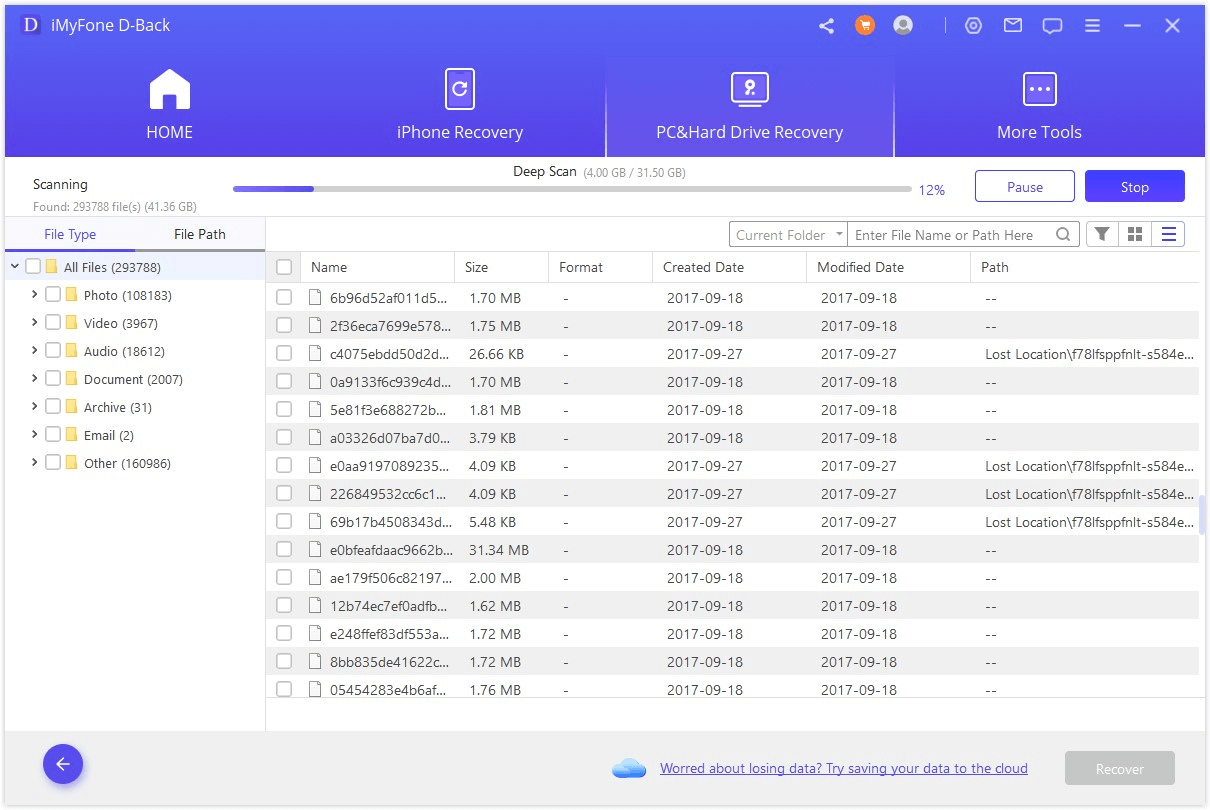 Part 2. Pro Tip about FLP Files Backup
2.1. How to Backup FL Studio Files
FL Studio has an automatic backup feature. To be able to make a Backup of FL Studio Files, you can simply go to "Option > File Settings > Project tab". Here, select the data folder and browse the path where you want to save the project. It keeps all the things organized.
In case you don't make a separate folder for each FL Studio project, then all the files of the projects will be saved in a default location which will then be cleared by the computer, resulting in losing all the files of the project. If you want to make a backup of your FLP file, you can create a zip file on another drive or an external drive like a USB drive or portable hard disk.
Go to "File > Export > Zipped Loop package". Now, select the drive and folder where you want the zip file to be saved. It will take a few seconds to process, and now the path will contain all the sounds, samples, media information, VST settings, effects settings, and much more. Zip files keep the data saved and can be opened after years, and they will still be the same as before.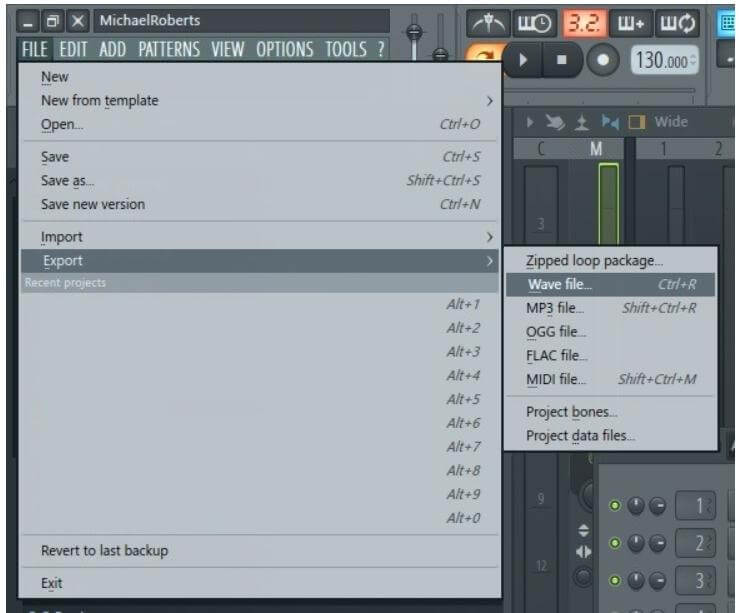 2.2. How to Backup FL Studio Mobile Files
FL Studio also has a mobile version where users can do almost the same tasks as the computer or desktop version. Mobile uses the cloud to store backup from where data can be downloaded and also shared. Backup can be made on Google Drive and OneDrive as per the user's choice. The user just needs to choose a cloud service and log in to the account. Go to "Files" and click on "Synchronize". It will upload the files to the cloud.
Part 3. FAQs about the FL Studio Project

01

I couldn't save the file to FL Studio? How to fix it?
Many people face this issue. Whenever they try to save the project, an error pops up, which says, "Could not save to the file". There are multiple recommendations to the people. However, one of the simplest solutions is to clear the space on the hard drive. It usually happens when there is no space to store the files. Clear some space and try saving the project again.
02

How to export Files in FL Studio/FL Studio mobile?
To export the files in FL Studio Mobile, you need to download the sample packs first. Once the packs are downloaded, go to the File Manager or File Explorer. Navigate to the files and copy them. Paste or move this file to the "FLM User Files > My Samples Folder". Now, you can open FL Studio and open this file by browsing it.
While in FL Studio, you can simply open the FL Studio and drag and drop the audio on the FL Studio. You can then carry out all the editing that you need. Or you can simply go to "Options > File Settings" and add a folder from where you want to import the files.
03

How to open FLP Files in FL Studio mobile?
It is very similar to importing the file. Go to the Import tab and select the project that you want to open. It must be an FLM file if you want it to export and work.
04

Why are my FL Studio Files missing? How to avoid it?
You could miss the files if you have removed or deleted the files from your hard disk, renamed them, or you have previous FL Studio files. To avoid this problem, you can create a folder of each project in another drive as a backup. Or you can also store these files in the cloud. So, whenever you need it, you can simply download it.
Conclusion
FL Studio is a great audio editing tool. It not only works for streamers but also helps the professionals to be able to edit music, add effects and apply different filters. FL Studio project files can be missing due to deletion, corruption, or crash. It is better to make a backup of these files on another drive or external hard drive.
If you didn't make a backup and lost your files, then you can use iMyFone D-Back. It is a professional data recovery tool and will help you recover your lost FLP files accidentally. The user can download the trial version for free and try to restore their deleted FL Studio files.