Visio can create breathtaking diagrams and make your presentation look sublime. Many people opt to use this software to create attractive outlines for their universities and colleges.
However, you'd be furious after unintentionally losing the Visio file you worked on. You can lose the Visio files for various reasons, and we'll explore the reasons later in this article. Importantly we'll also reveal the ways to recover Visio file corrupt.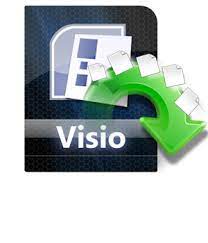 Part 1. Recover Unsaved/Corrupted Visio File
1.1 Possible Reasons that May Cause Visio Data Loss
If you've lost the Visio files, there might be some main reasons behind the deletion.
Here's the list of those reasons:
When deleting unstable Visio files through Shift+Delete, you might unintentionally lose the important Visio files.
A power surge can shut your system, and as a result, you might lose the files you were editing.
Your Visio files might get corrupted when attacked by a virus or malware.
If you don't take the necessary precautions and format the partition, you might lose Visio files.
1.2 Free Download a Magic Tool to Help you Recover Visio File after a Crash
If you're looking to recover a Visio file corrupt, no tool can serve you better than the iMyFone D-Back Hard Drive Recovery Expert.
Using this flawless tool, you've got the massive opportunity to restore the lost data from SD cards, external hard drives, digital cameras, and many other storage devices. On top of that, D-Back Hard Drive Recovery Expert ensures you get your important information back even from the worst of situations.
Main Features about iMyFone D-Back Hard Drive Recovery Expert:
It comes with a 98% success rate.
D-Back Hard Drive Recovery Expert can restore 1000+ file types with minimal effort.
It offers anintuitive and manageable interface.
Using this sensational tool, you can retrieve any data.
How to recover unsaved/deleted/corrupted Visio files after a crash:
Step 1. Install iMyFone D-Back Hard Drive Recovery Expert
After visiting the official webpage of D-Back Hard drive Recovery Expert, all you need to do is download the software and install it before launching it.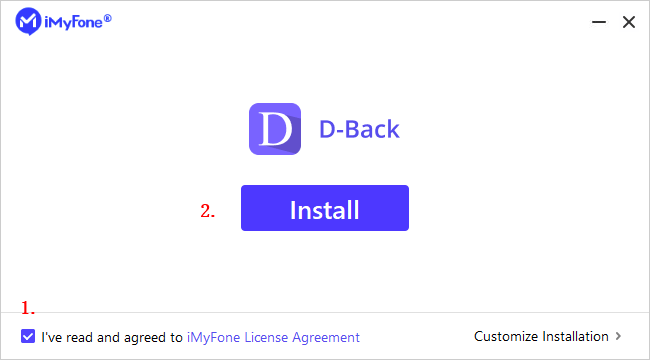 Step 2. Scan the file
In this phase, you'll need to navigate where you had stored the Visio file. After visiting there, you'll need to start scanning to get the lost Visio files.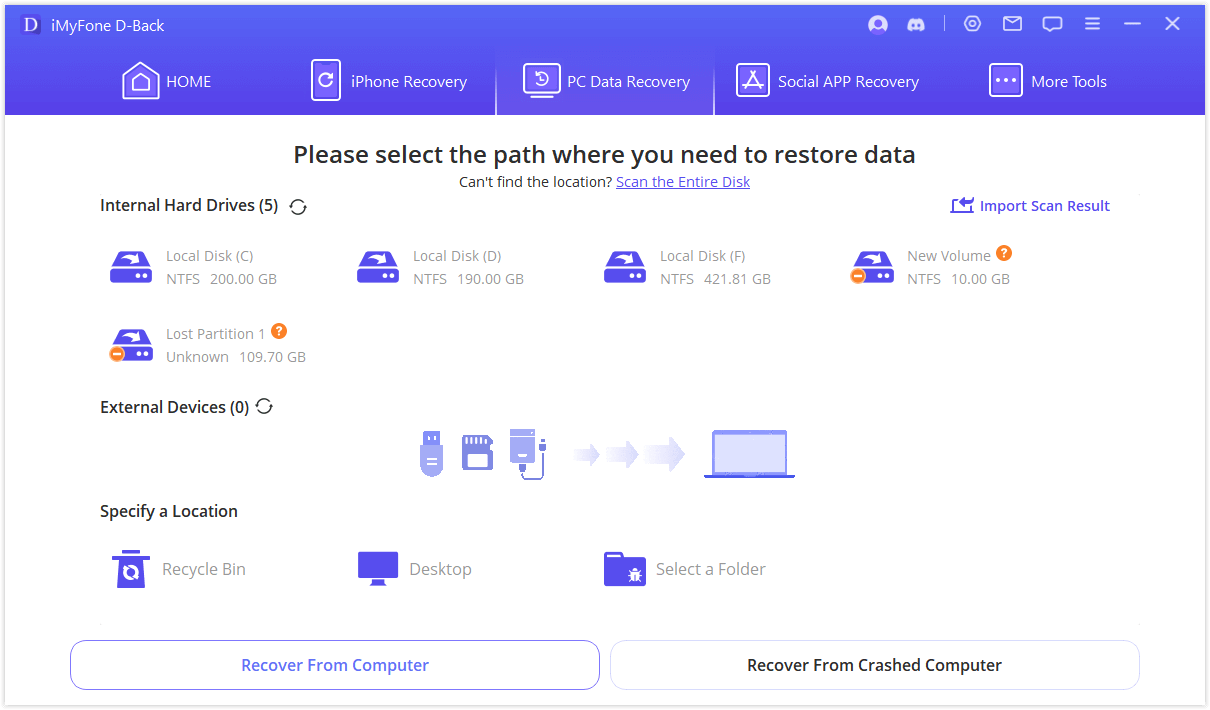 Step 3. Hit Recover
Once the scanning process gets completed, you'll need to review the files and then start restoring the files by hitting the "Recover" icon.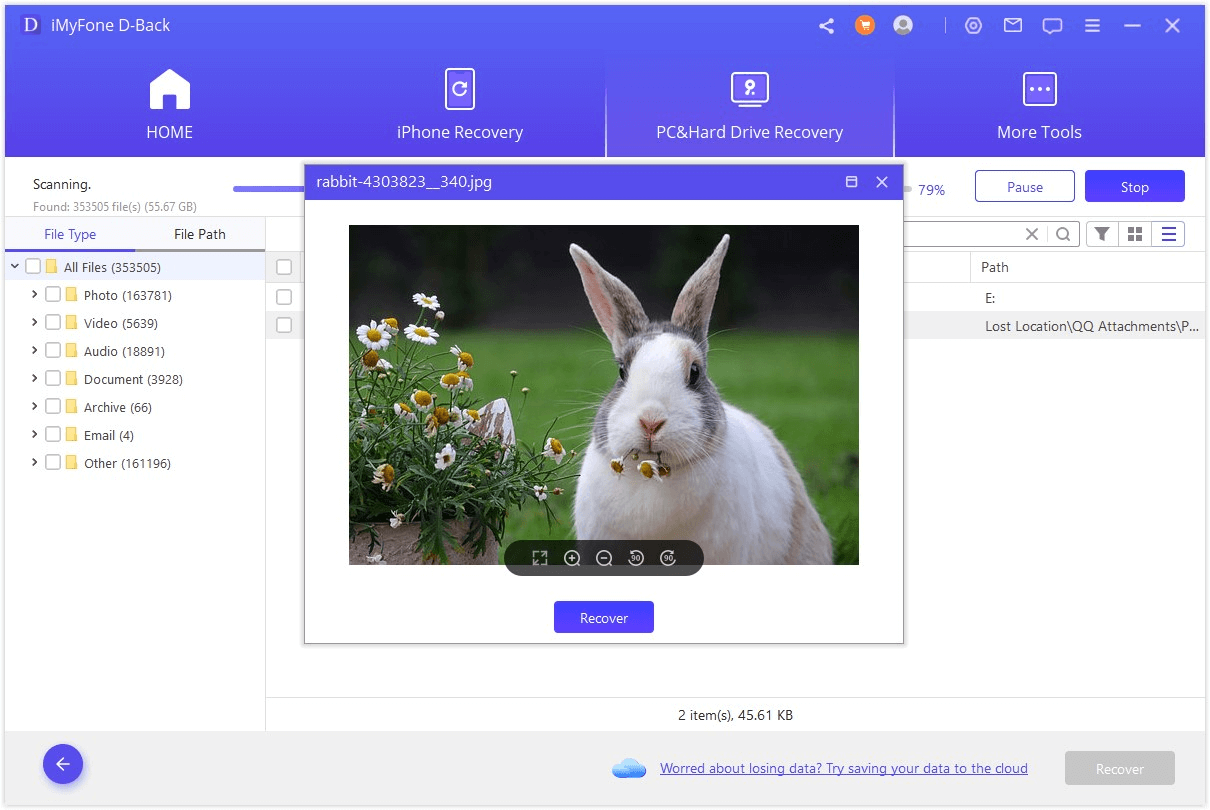 Part 2. Something about Visio Data Recovery
2.1 [Fixed]Visio Cannot Save the File you Selected
When someone tries to save the Visio file, an error occurs: "Visio cannot save the file you selected".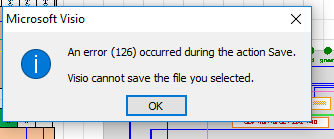 It is a common issue that tends to occur on various occasions. However, you must try creating a new document whenever this issue comes.
After creating the new document, you'll need to copy or paste your content and then try saving a new document.
If this also doesn't work, you should check whether the issue occurs on other apps.
If this issue comes in other apps, you might update the Windows.
2.2 Where Is Visio Auto-Recovery File Location
After activating the Autosave option, you'll find the edited Visio files in local disk C.
After visiting the C folder, you'll access your Visio files after tapping the App Data icon.
Apart from saving the files in C files for the folder, you can watch the files on any internal or external hard drive folder you'd probably like.
2.3 Where are Visio Recovery Files Stored
If you haven't activated the autosave option and tend to download the Visio, the C folder accepts the file.
However, you can download the Visio files to other locations where you feel comfortable.
2.4 Free Tips for Retrieving Unsaved Files Using Visio Auto-Recovery
After enabling the Auto recovery, you'll retrieve the unsaved files before the Visio file gets crashed.
This process helps the Visio keep track of a file you tend to lose after getting your PC switched off due to unforeseen reasons.
Here's how to do it:
Step 1. First of all, you'll need to launch a new Visio file. Next up, you'll see a drawing file appearing on your screen.
Step 2. Now, the " Recorded" will be added to the drawing file. Later, you'll only need to hit the" Save" icon to get the files saved on your PC.
Part 3. FAQs about Vision Recovery
3.1 How to recover corrupted Visio file
If you were working on a Visio file but it got corrupted midway, you don't need to worry about losing it. Instead, you can easily restore the data using an iMyFone D-Back Hard Drive Recovery Expert. It allows you to restore the Visio files by only following a couple of simple steps.
3.2 How to recover unsaved Visio file 2013
If you forget to save the Visio files and turn the computer off, you can still access those files. The first thing you could try is to use auto-recovery methods as it enables you to get the unsaved Visio files back in no time.
However, opting for the iMyFone D-Back Hard Drive Recovery Expert remains the most probable step if this method doesn't result.
3.3 How to recover a Visio file after a crash
It happens when the Visio file gets crashed due to some unforeseen reasons. Unfortunately, crashing a Visio file might cause data loss.
Luckily, D-Back Hard Drive Recovery Expert allows you to retrieve the files you'd lost after the crashing of your Visio file.
Conclusion
No one can deny the Visio file's value to your outline, as it can help you impress the people in business meetings. Unfortunately, you might lose incredible Visio files due to negligence or a thing not in your hands.
Luckily, you can ignore all this drama as you've found the iMyFone D-Back Hard Drive Recovery Expert that helps you get the lost data with a couple of clicks. Citing the high success rate of iMyFone D-Back Hard Drive Recovery Expert, we highly recommend this tool.