TIFF files are simply graphical representations, just like images. These TIFF files exist on in-camera memory cards and are sensitive. These can get corrupt or lost easily. If you have lost or accidentally deleted a TIFF file, then iMyFone D-Back is a tool that can help you to recover these files. This article will cover the recovery of TIFF files and how to avoid TIFF file corruption.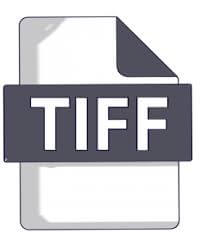 Part 1. How to Recover Corrupted TIFF Files with the Efficient Method
iMyFone D-Back is one of the best data recovery tools that are available to date. It is very simple and makes the TIFF files recovery process very easy. It works with both Windows and macOS computers.
iMyFone D-Back has only three steps. After these steps, all the corrupt TIFF files will be recovered. The files are also repaired during the recovery process. Let us see the steps to recover TIFF files.
Step 1: Download and install iMyFone D-Back. You will see a simple interface that anyone can use without any problem as you open it.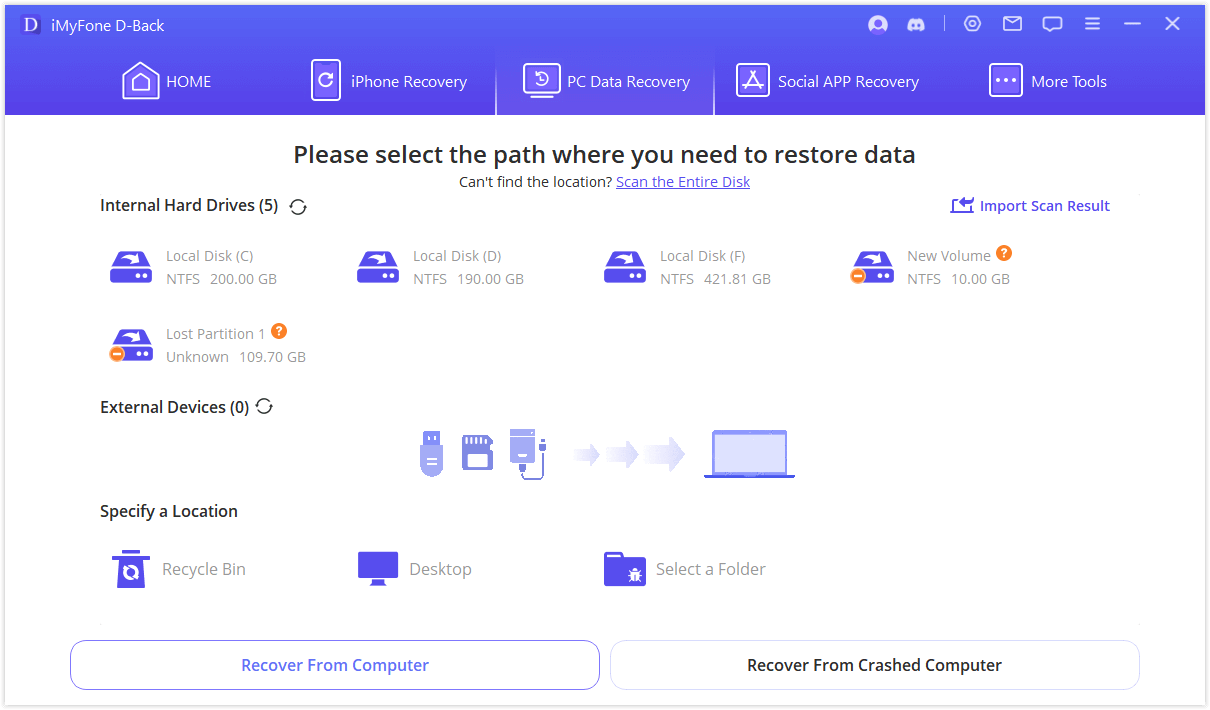 Step 2: If you have lost TIFF files from your memory card, then make sure to mount the memory card on your PC. If you lost TIFF files from the drive, then make sure to select the drive from which you have lost TIFF files.
Step 3: The software will start the scan. After scanning, all the deleted corrupt files will be displayed. The user can then preview all these files and recover the files he wants. Choose a path as to where you want to save the recovered TIFF file.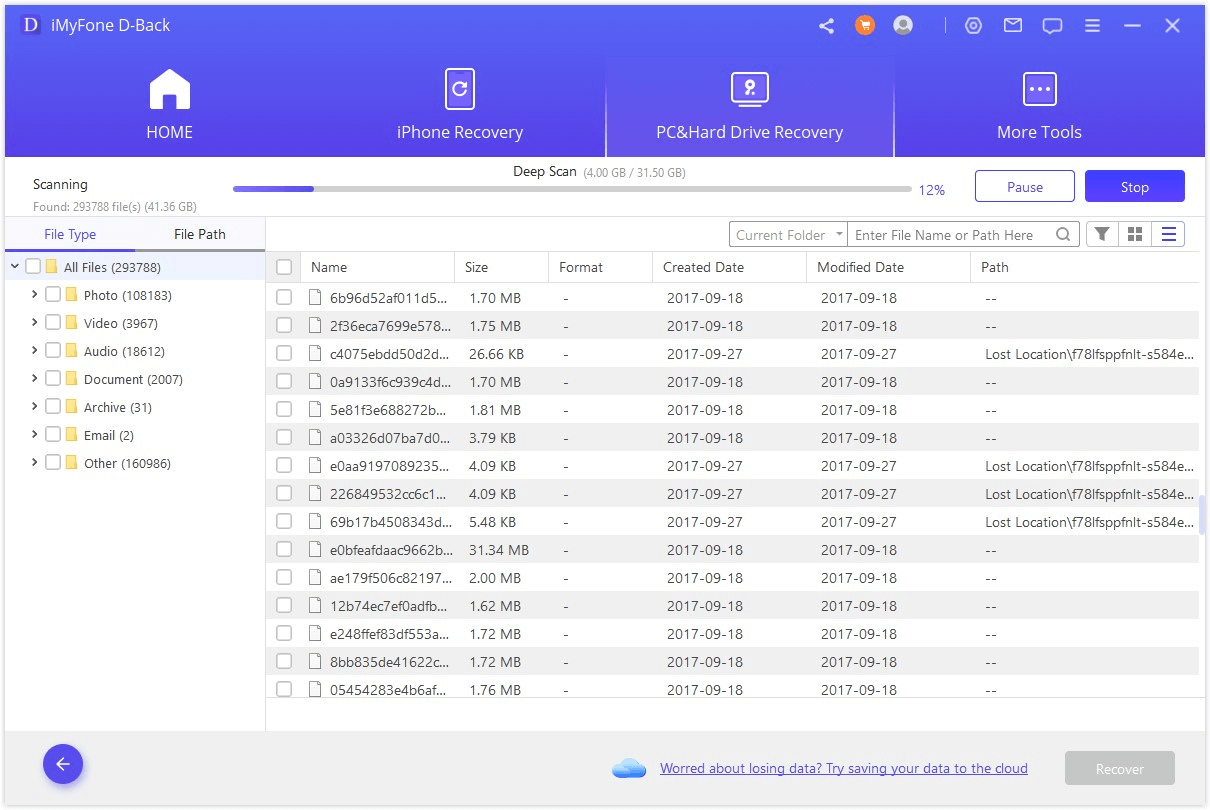 Pro Tips: Why My TIFF Files Corrupt? How to Avoid It?
Losing a TIFF file due to corruption is annoying. Due to one mistake, all of the memorable data gets corrupted. The usage of TIFF files is for storing images. The files get corrupt, making it harder for the user to access the file anymore. However, there are many reasons why TIFF files get corrupted. Some common reasons leading to TIFF file corruption are:
Removing the memory card when it's in use.
Capturing photos and videos while the device's battery is low.
Mistyping the file name.
Due to viruses and malware
The broken or corrupt header of TIFF file format.
The user should do the opposite of the things mentioned above to avoid this corruption. These are the things that corrupt the TIFF files.
Part 3. FAQs About Recover Corrupted TIFF Files
01

Can I Restore Permanently Deleted TIFF Files?
Yes. iMyFone D-Back is a data recovery tool. It helps the user to recover all types of files, including TIFF files. It has a simple recovery process. The user only needs to perform a deep scan, and all the corrupted and deleted TIFF files will be displayed. The user can then preview and recover the files that he needs.
02

What about the BitRecover TIFF Viewer?
BitRecover TIFF Viewer is a free application that helps users open and view TIFF files. It also helps the user to view multi-hour TIFF files format easily.
BitRecover TIFF Viewer canmanage TIFF files (open and browse). The feature that attracts the audience to BitRecover TIFF Viewer is that it provides detail of every TIFF file. The user uses this tool to skip, zoom or even jump to different pages with images.
BitRecover TIFF Viewer is a completely free application, and there is no limit to file size. This specific tool can also view TIFF files with a larger file size.
03

How to View all Pages of the TIFF Files?
Go to a TIFF file and right-click on it. It will show a file context menu. From the options given, click on "Open With", and you will see different applications or programs to open this TIFF file. Click on the already installed multi-page TIFF viewer application.
If you don't see this option, then install this application as it is free and easily available online. Now, click on the right arrow pointing to the bottom left, and you can toggle to different pages.
04

Can I Repair Corrupted TIFF File Online Free?
Yes. If you have successfully recovered the formatted or corrupted TIFF files and are facing issues opening them, different repairing tools are available online. You can simply Google 'How to repair TIFF files online for free, and you will get a bunch of different websites. Choose any website and repair your corrupted TIFF file online for free.
Conclusion
TIFF files format are similar to JPG, JPEG, PNG as it is a file for images. There are many reasons why TIFF files get corrupted. It can be due to insufficient power, misusing the memory card, virus attack, etc.
First, the user should be careful and take steps to avoid corruption. But if the file is lost or corrupt, then he can use iMyFone D-Back . It allows the user to recover the TIFF file even if it is corrupt. A lost or corrupt file can be recovered, and then a repairing tool can easily repair it. There are plenty of tools available online that have made fixing and repairing TIFF files easier.