Although SD cards are reliable external storage devices, files on them can still be deleted or damaged, whether by mistake or otherwise. If you need to recover audio files from SD cards that have been, this article will teach you how to use the iMyFone D-Back to attempt to recover your data. Moreover, we will also learn how to prevent this situation.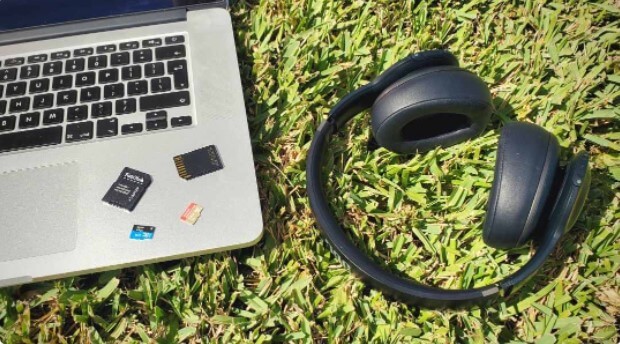 Part 1. How to Recover Audio Files from SD Card
Data loss is inevitable, be it accidentally or intentionally. There is no need to panic if you lose audio files from your SD card since you may still recover music from the SD card.
In this case, you should turn off the device and restore SD card data using any dependable SD card recovery software, such as iMyFone D-Back. This program may securely recover any deleted or lost audio file format from an SD card, including MP3, MP4, WAV, etc.
1.1 Audio recovery app help recover audio files from sd card on Windows & Mac
One of the most efficient techniques to recover deleted music from an SD card is to use the iMyFone D-Back.
It can recover over 1000 file types, including several audio formats.
It can recover data from various devices such as SD cards, USB drives, etc.
It can find and restore data that has been lost, destroyed, or is no longer accessible.
Thanks to unique algorithms, this tool allows you to scan at high rates.
It allows you to pause and resume scanning as required.
You can preview the data before scanning it for free.
Its simple digital interface makes it the most straightforward alternative for beginners to recover data.
The filter function of the software quickly locates a lost file by its type, date, and filename.
Let's start recovering lost audio files with this software for the Windows version by following these simple steps:
Step 1. Download and install the Windows version of the software on your system.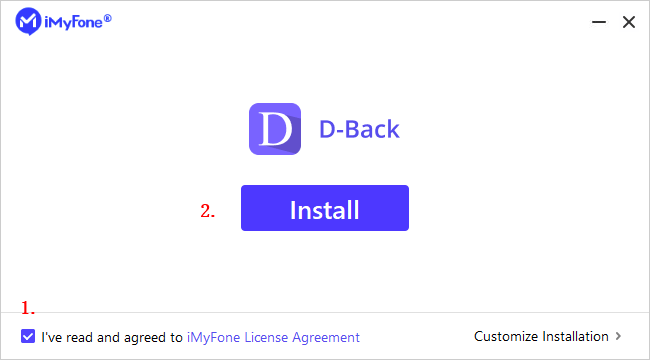 Step 2. Connect the SD card to the computer from which the data is recovered and select that external drive to scan.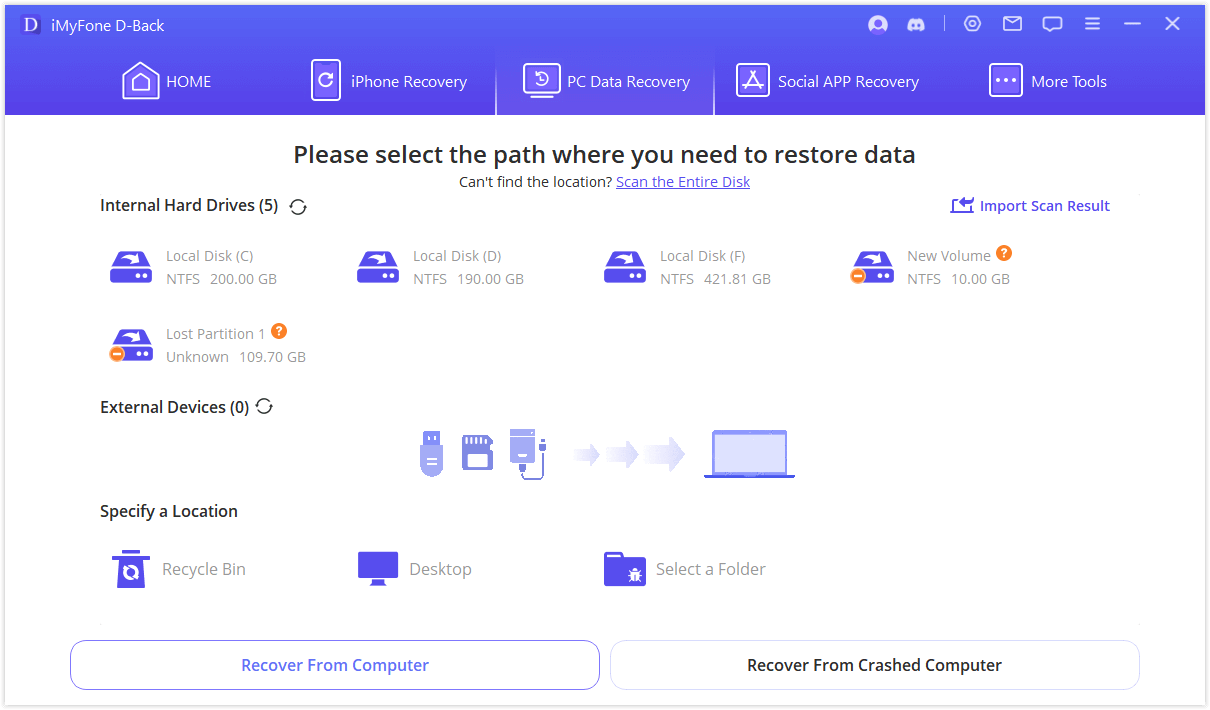 Step 3. The selected external device will be subjected to an all-around scan; the total scanning duration will be determined by the amount of the data and the capability of your system.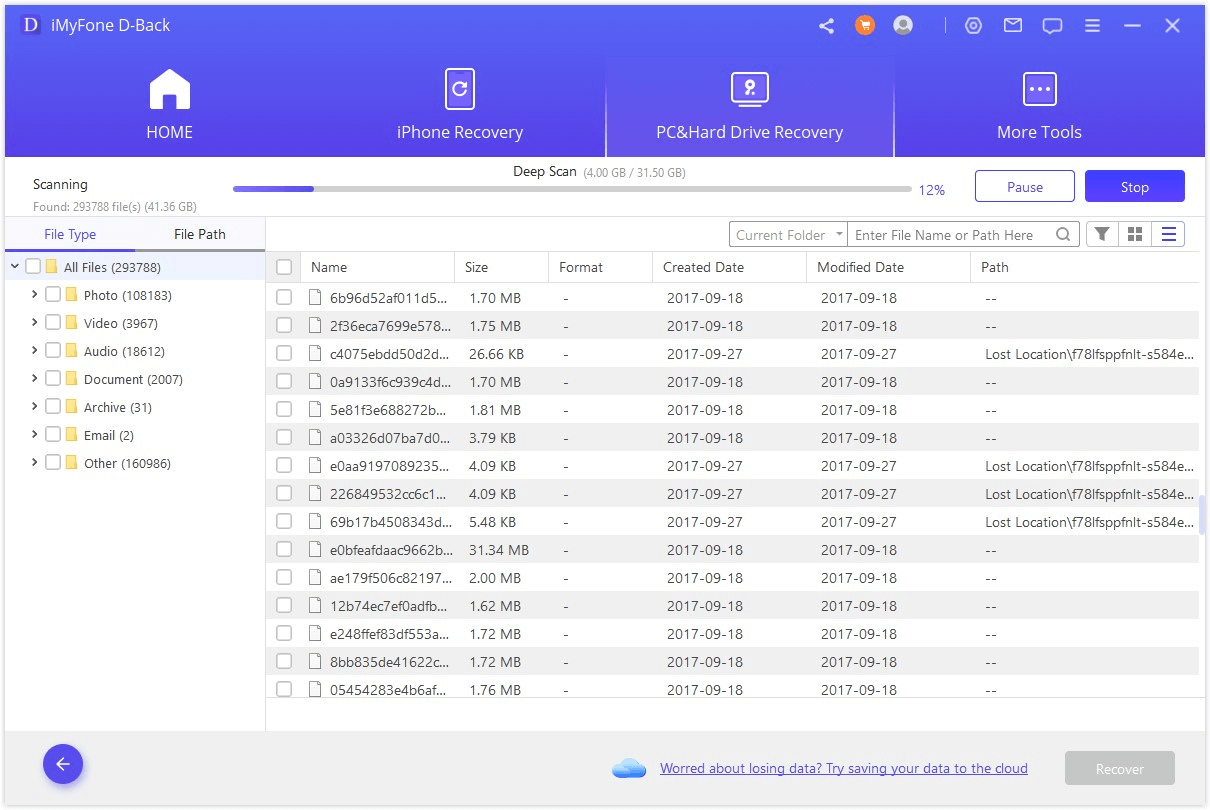 Step 4. When the scanning process is completed, locate the desired audio files in the scanning results, preview them, and click the Recover button.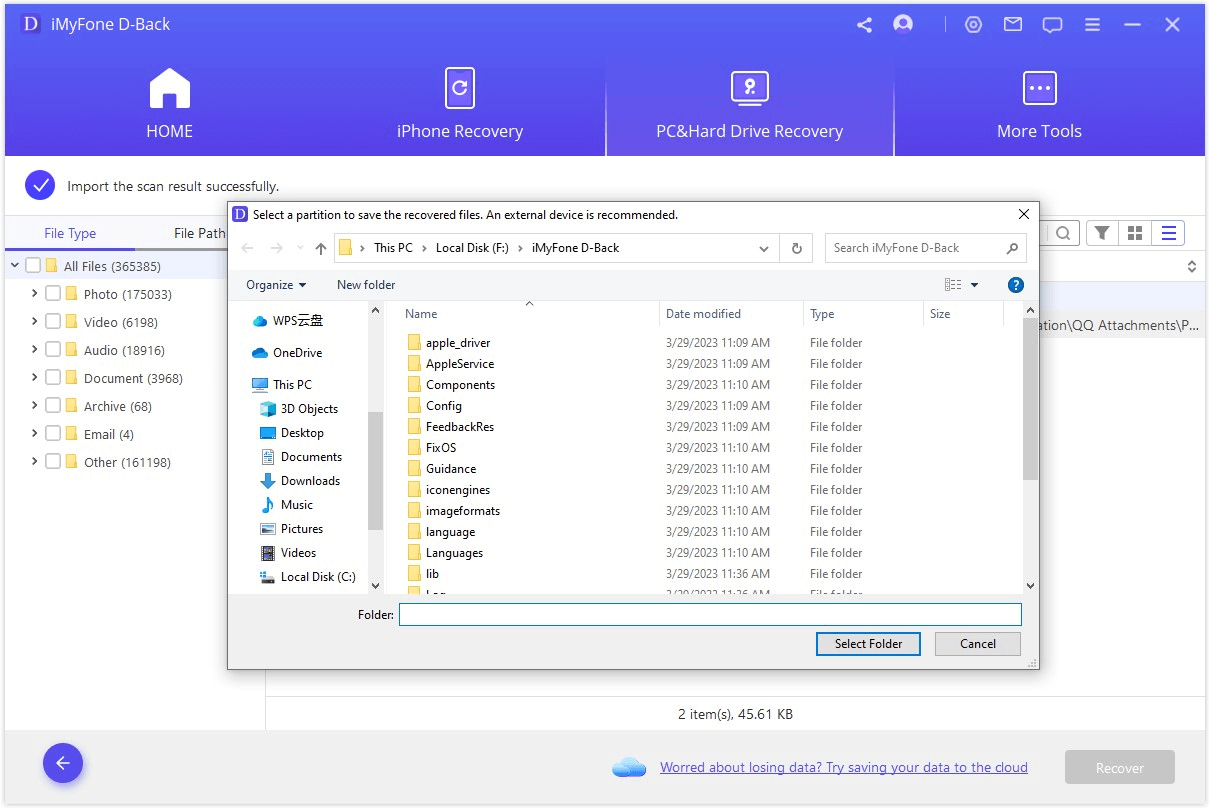 Part 2. Common Reasons for Audio File Loss from SD Card and How to Avoid Losing Data
Although a data recovery program makes audio files recovery simple, it is still necessary to know what circumstances lead to data deletion and how you can avoid it.
2.1 Why Did My Music Disappear from My SD Card and Some Ways to Prevent
Music and audio files may be deleted from your SD card for various causes. The most common reasons are:
Accidental deletion

Making mistakes is an unavoidable part of life, and some of our errors may result in the loss of music and audio recordings from SD cards. While it is doubtful that you will be able to avoid making mistakes entirely, you may at least mitigate the consequences by learning how to recover lost data.

Formatting

Formatting is a handy but risky technique that may wipe away all data on an SD card in seconds, so always make sure your SD card does not contain any critical files before clicking the Format button.

Corruption

Flash memory chips are used to store data on SD cards. Although flash memory chips are significantly more reliable, they can still be damaged if a computer fails to perform a write operation or if the voltage necessary for the chip to function falls below a certain threshold.

Virus attack

Malware comes in various forms. If you are not cautious, you may encounter a strain of viruses that would destroy all of your essential data, including audio files.

Physical damage

Physical damage may cause your files to disappear. Physical damage is significantly more likely to cause your SD card to discontinue altogether.
Following tips can help you avoid losing your essential files:
Regularly back up your files

Backups are your best defense against data loss, so make them regularly and consistently. You should keep at least two backups of your music, one of which should be saved offsite.

Handle SD card properly

Make sure to safely detach your SD card from a memory card reader before removing it to avoid interrupting any current processes and causing data damage.

Protect SD card

SD cards are delicate, and you must take special precautions to avoid physical damage. If you have several SD cards, you should invest in a storage box to protect them from harm.
Part 3. FAQs about Audio File Recovery
3.1 How do I recover lost music files from an SD card
You can recover lost music files from an SD card with the help of robust data recovery software like iMyFone D-Back by following the simple steps listed above.
3.2 How do I restore audio files
iMyFone D-Back allows you to restore audio files and save them anywhere secure when you locate the files you need after scanning.
3.3 Can deleted audio files be recovered
Yes, with a trustworthy data recovery program, you can recover deleted audio files from an SD card.
3.4 How to retrieve deleted audio recordings from an SD card
If you mistakenly delete music files or audio recordings in any format, you may restore them using data recovery software in four simple steps.
3.5 How to recover recorded audio from an SD card
When you use iMyFone D-Back to scan for lost data on an SD card, the program displays all recoverable files from which you can pick the recorded audio you want to retrieve and click the recover button.
Conclusion
While data loss is unavoidable, this does not mean that your audio files are lost forever. All you need is a viable solution to get them back.
If you unexpectedly delete crucial files, you may use iMyFone D-Back, a sophisticated data recovery program that can quickly help you recover deleted audio files by following a few simple steps. If you want to prevent all of this trouble, you can do so by following the tips in this article.