When you store files to the hard drive or USB drive, you may often meet with such problem - the original files have changed to shortcut files. I guess you must be annoyed with it. But don't worry! In this article, we will tell you how to recover shortcut files from hard drive or USB drive, Continue reading to find out more about quick ways to restore your shortcut files.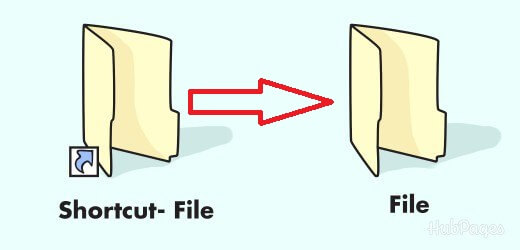 Part 1. Why My Hard Drive or USB Creating Shortcut Files?
1.1. What are Shortcut Files?
A shortcut is a reference to a complex drive file. This pointer links to any program on your computer located in any folder, start menu, taskbar, desktop, or other location so that users can easily access and find a file without using the Start menu applications. The icon typically includes a small arrow in the lower left corner, and the shortcut filename ends in.lnk.
Sometimes your computer's hard drive's folders and files mysteriously become shortcuts and inaccessible. What causes that to occur? And how to restore original shortcut files on a hard drive.
Let's look at this cause before looking at ways to recover shortcut files.
1.2. Why My Hard Drive or USB Creating Shortcut Files?
The shortcut virus is typically to blame for a file's conversion to a shortcut file. Additionally, this virus can turn your original MB or GB files into KB shortcut files. Even worse, you risk having all of your files destroyed.
So, how to recover deleted shortcuts from Windows or Mac? We will discuss two methods for recovering shortcut files from a hard disc and USB in the following part. Let's get started!
Part 2. How to Recover Shortcut Files from Hard Drive and USB Drive
We discussed the reason why hard drives make shortcuts in the previous section. Now, we'll discuss the methods to assist you in learning how to recover shortcut files in Windows 11/10/8 and 7. Let's now explore these methods in more detail.
2.1. Recover Shortcut Files with the Professional Method
The most acceptable option for data loss is the iMyFone D-Back. It is a secure and potent program that can assist you in recovering all deleted or lost files of any file type. With this utility, you can learn how to retrieve a deleted shortcut file from your hard disk or USB in Windows and Mac.
Additionally, it can retrieve various files in their original format. You won't have to worry about losing your files if there is data loss due to shortcut virus assault or an accidentally deleted file with it.
Main Features about iMyfone D-Back Hard Drive Recovery Expert:
It allows you to browse and select files and recover only what you need without having to recover superfluous files.
It has an intuitive and straightforward interface and only takes three simple steps to restore your lost or deleted information.
The combination scanning approach of Quick Scan and Deep Scan aids in the recovery of your data with no omissions.
It is compatible with Windows 11/10/8/7, macOS. It can help you recover deleted shortcut files on Mac and Windows.
You just got a notion of this incredible tool; now, we'll learn how to recover shortcut files with the iMyFone D-Back. The recovery can be made within three steps.
Step 1: First, you need to install and launch the software. And then select your file location to proceed with the recovery.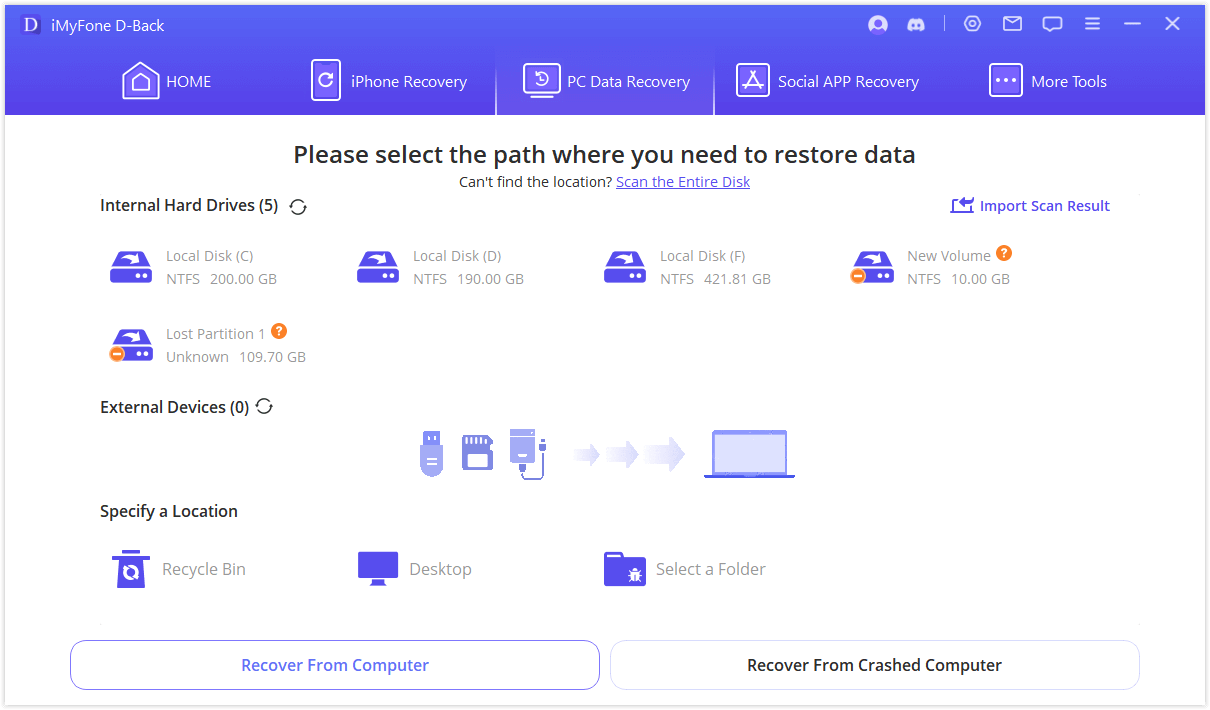 Step 2: Once you've selected the file location, the software starts to run a deep scan. It will take a few minutes to complete the scan.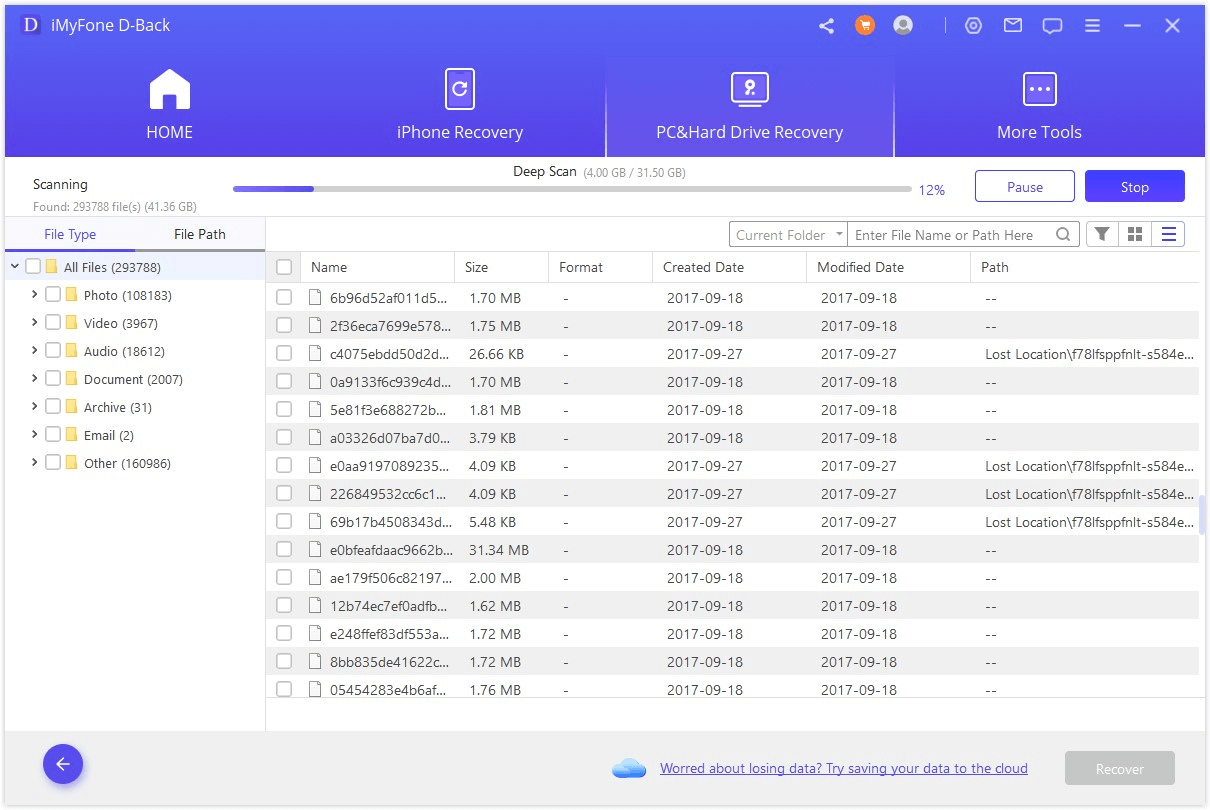 Step 3: After scanning, you can preview your file and click recover. Lastly, save your file to a safe location.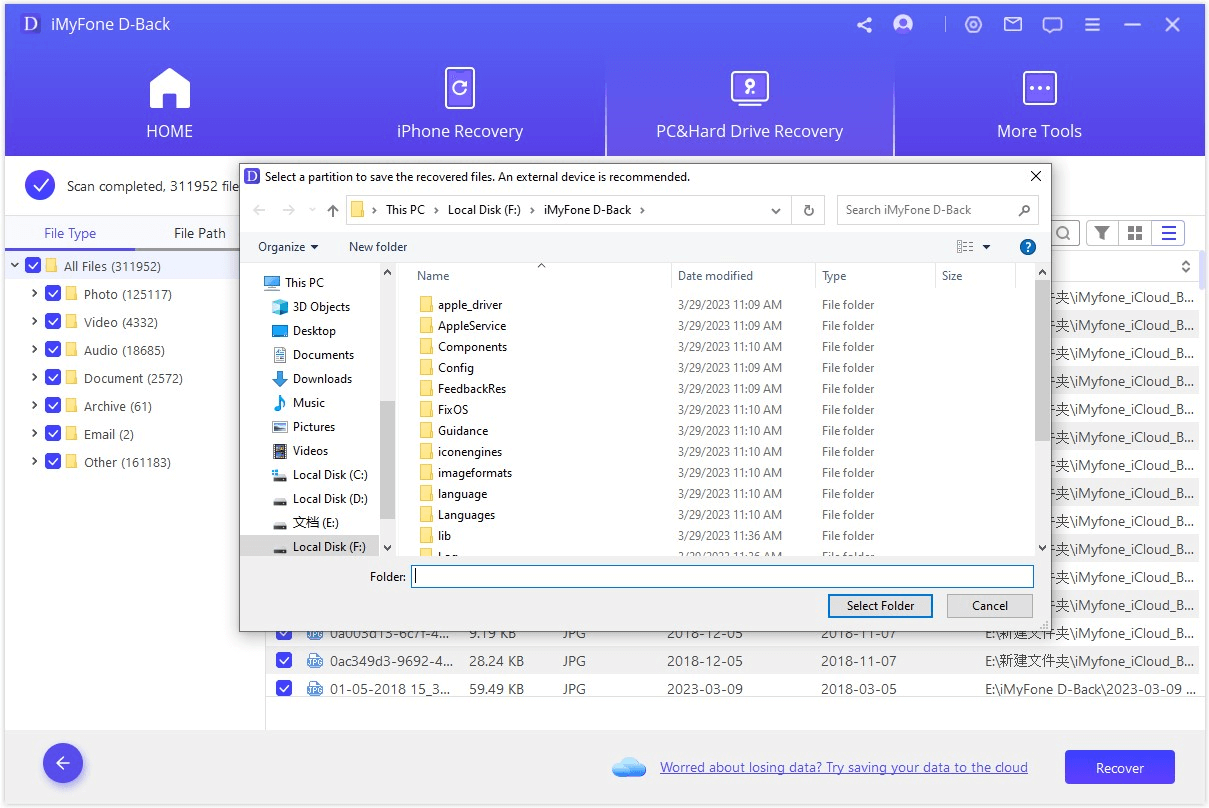 2.2. Recover Shortcut Files with CMD
The first option is to launch the Command Prompt. To monitor the health of hard drives, Windows includes a command-line function. It can detect and restore hidden files on a computer hard drive. And it will help you fix shortcut files from USB.
Follow the instructions below to recover your shortcut files and learn how to convert a shortcut file back to its original location on your computer.
Step 1: Type cmd into the search bar and select Run as administrator to launch Command Prompt.
Step 2: Type chkdsk D:/f and hit Enter. (D is the drive letter; substitute it with your letter.)
Step 3: Type Y and press the Enter key, then type D and press the Enter key again. (Here, D is the drive letter; replace it with the drive letter from which the data was lost and rendered inaccessible.)
Step 4: Now, type attrib -h -r-s /s /d *.* and press Enter; this command will assist you in recovering deleted files from this drive.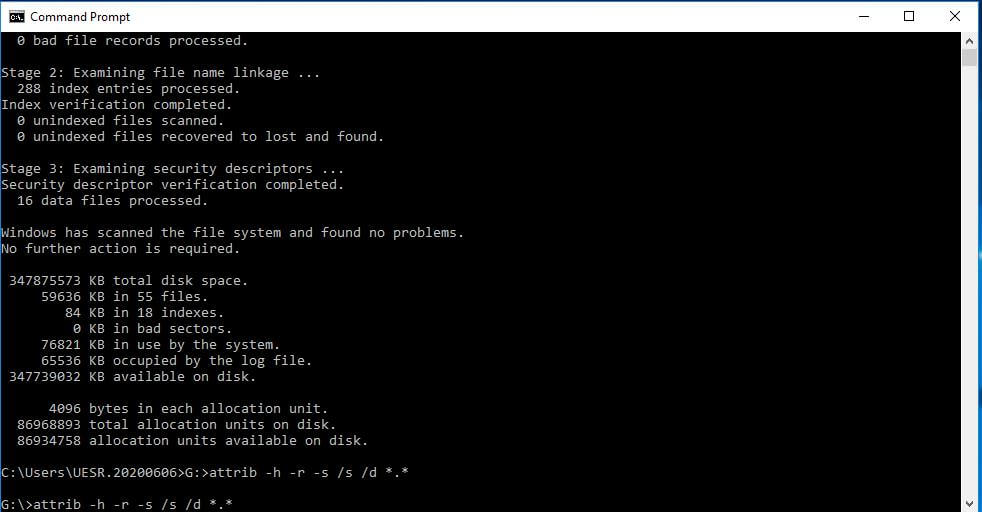 Part 3. FAQs
1

How to recover excel files from shortcut files?
It is not at all difficult to learn how to recover an excel file from a shortcut. You may find the Auto Recover option by going to File> Options > Save in Excel.
As you've set the time, Excel will save a copy of your edited spreadsheet every 5 minutes. In addition, we advise you to save your updated File on your own using the shortcut Ctrl + S.
If you're still not able to recover it, try using it by iMyFone D-Back.
2

How to remove shortcut virus from pen drive?
If you want to know how to recover shortcut files in hard drive and pen drive, then you can use the command prompt method to remove shortcut viruses from your pen drive. Follow the below steps to do so:
Open your Command Prompt.
Type the command (del *.Ink). Press Enter. Now type attrib -s -r -h *.* /s /d /A (A will be the hard drive. You can replace it with your pen drive location).
3

How do I find original files from shortcuts?
Right-click the shortcut and choose "Open file location" to see the location of the original File that it points to. When Windows opens the folder, it will show the original File in bold. At the top of the Windows Explorer window, you can see the folder path where the File is stored.
4

How do I convert a shortcut to an original file?
You can convert a shortcut into an original file by using the Command prompt.
Type cmd by pressing Windows + R. Click the Command Prompt and select "Run as administrator" from the context menu.
Enter the command attrib -h -r -s /s /d e:*.*. (Substitute the drive letter of the device where you want to retrieve the shortcut files for e:)
Conclusion
Using the Command Prompt, you can recover the shortcut files and change them back to their original forms. However, it is a little challenging, especially for a beginner. Therefore, using specialized data recovery software like the iMyFone D-Back can allow you to accomplish twice as much with half the work. Try it out now!