Many people are sharing their lifes on Facebook everyday, and you might get so many post notifications. Sometimes you feel like all these updated posts lead to information overload, and result in missing important messages. But you still can't help to read them, so you are wondering to quit Facebook and just keep in touch with friends and family by using Messenger. Here is the question that people want to find out: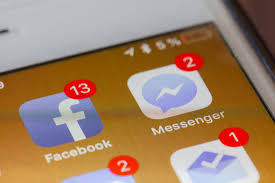 Question
Can you delete Facebook and keep Messenger? You can't keep Messenger when you delete or uninstall Facebook, but you can still use Messenger to stay in touch with your friend by deactivating Facebook account.
How to Deactivate Your Facebook Account (The Most Detailed Tutorial)
You can just follow these steps below:
Step 1.Open facebook.com from a web browser on your computer. Then click the drop-down arrow at the top right-hand corner and select Settings.

Step 2. Under General, click on Manage account. Locate Deactivate your account at the bottom of the window and then click on Deactivate your account.

Step 3.You will be required to enter your password and click Continue

Step 4.It will jump to the Facebook deactivation page. Click Deactivate and confirm it by clicking Deactivate Now. Then your Facebook account will be deactivated
I am sure you still have many doubts and uncertainties about deactivating your Facebook account. Therefore, some common FAQs are provided here to eliminate your questions.
Q1:What Happened if I Deactivate My Facebook Account?
When you deactivate your account, it is actually hide all your posted or shared information. Facebook will save all of your settings, photos, etc. in case you decide to reactivate your account. People can still search for you, but your profile won't be shown up.
Q2:Can Someone Message Me on Facebook When I Deactivate?
If deactivation has worked, your posts on your own timeline won't be publicly visible, and none of your followers are able to message you on Facebook or view the things you've shared including your Timeline, status updates, and photos.
Q3:Can I Still Use Facebook if I Deactivate My Account?
You can use Facebook again by reactivating your Facebook account. All you need to do is to log back in, then you can change your password if considerable time has elapsed and you've forgotten the one before. Your profile as well as your personal information still exist, and previous messages and comments typically re-appear too.
With the above information, you should understand what to do to keep your Messenger and what will happen when you deactivate your Facebook, go try for yourself!