Find My iPhone is an iCloud feature that helps you to locate and protect your lost or stolen iPhone, iPad, iPod touch, Apple Watch, AirPods or Mac computer. iCloud's Find My iPhone feature offers the following services:
Locate and track your lost iOS device using a family members' device on a map.
Play a sound on your iPhone to help you find it.
Protect your iPhone with Activation Lock.
Activate Lost Mode to lock and track your iPhone.
Remotely wipe your personal information from your iPhone.
How to Enable Find My iPhone
To enable Find My iPhone on your lost device, click Settings > Apple ID > iCloud > Find My iPhone > Switch buttons to enable it.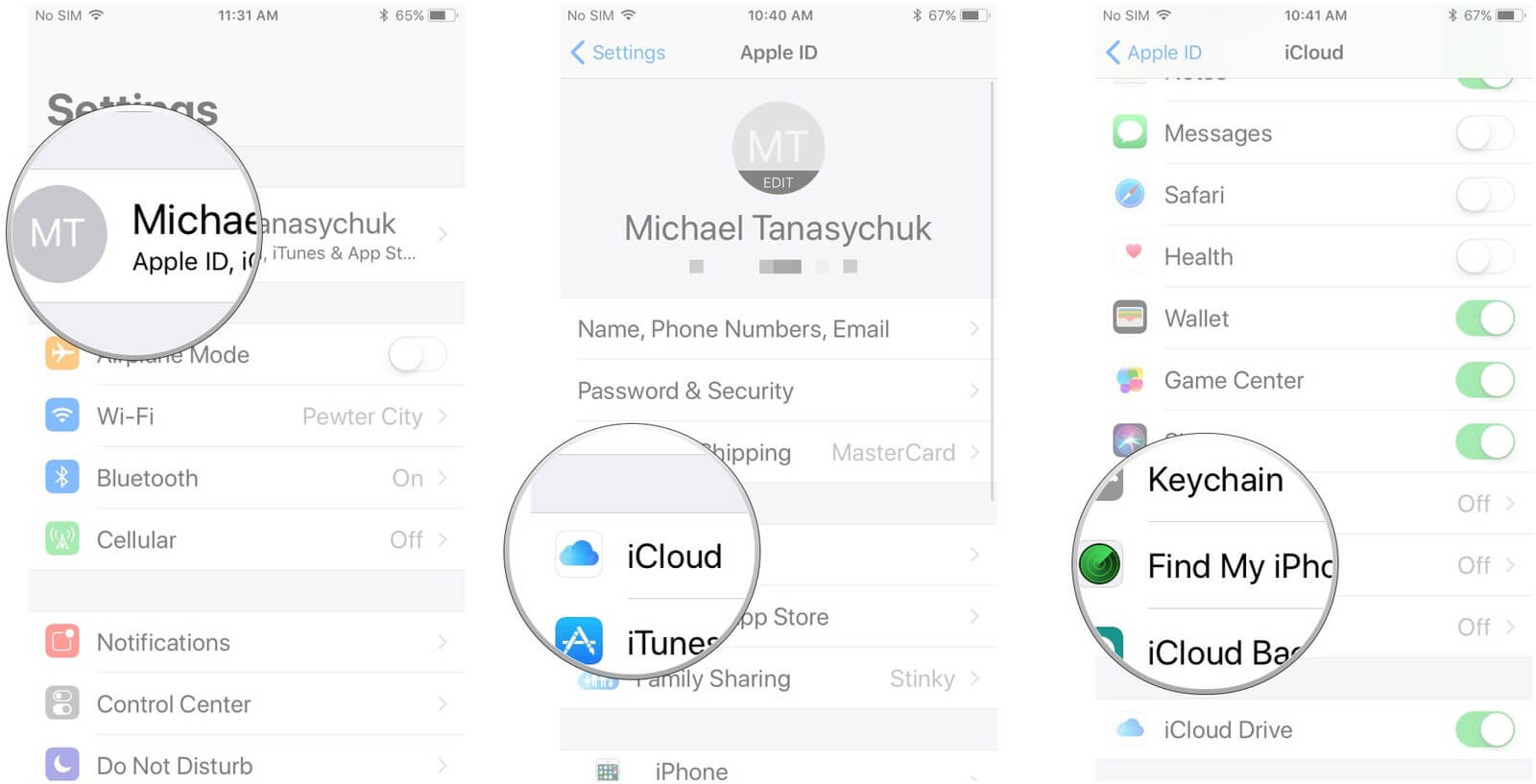 How to Use Find My iPhone to Find a Lost iPhone
From the above, it's evident that there are many things you can use Find My iPhone to do, and finding a lost iPhone is one of them. To find your lost iPhone using this iCloud feature, you can follow these steps:
Step 1: Get an iPhone, iPad or iPod touch from a family member or friend. Launch Find My iPhone app.
Step 2: Login with your Apple ID.
Step 3: Click the name of the device you would like to find, and click Actions. Three options will be displayed: Play Sound, Lost Mode and Erase. Choose lost mode.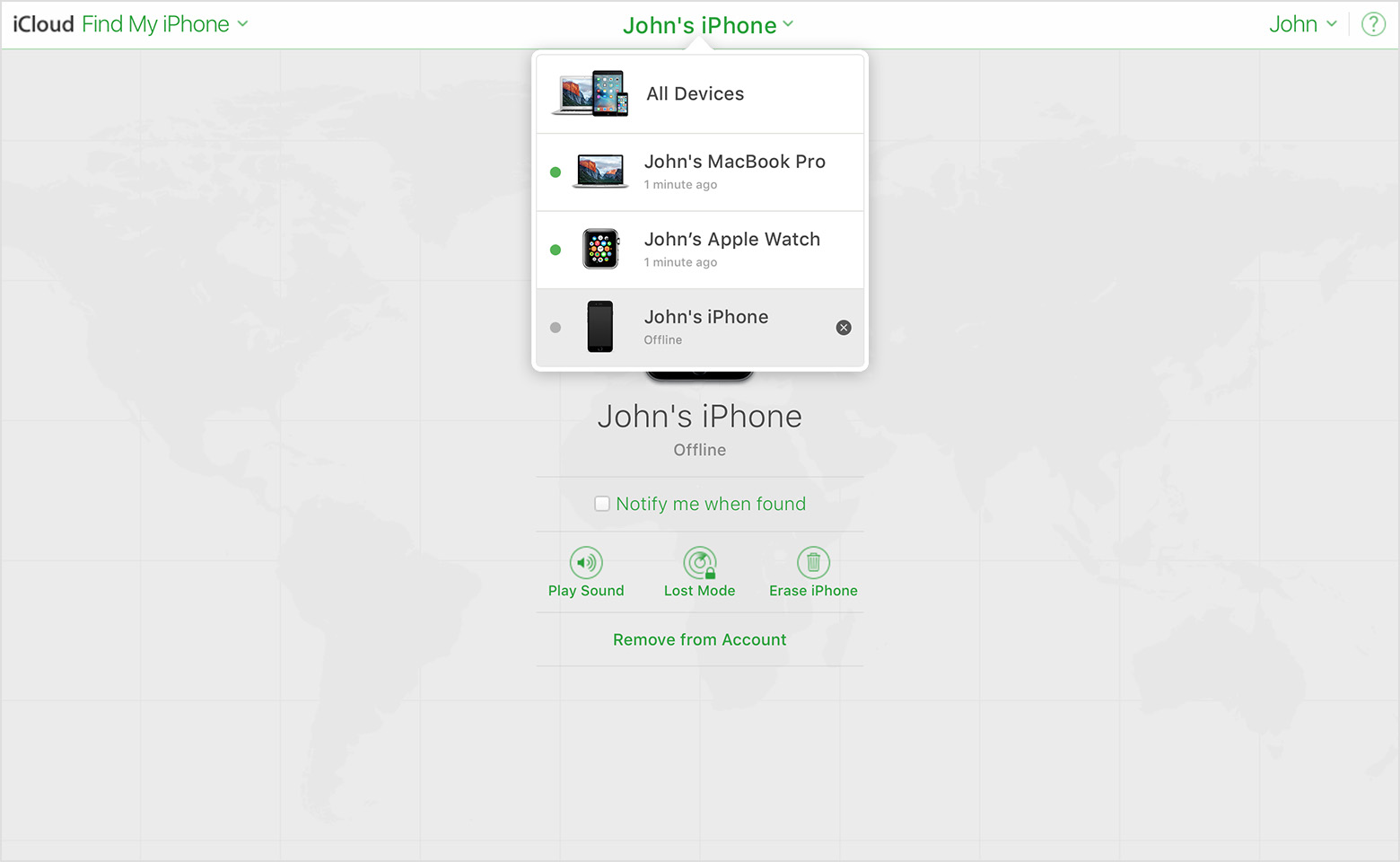 To learn more about lost Mode, read more about the steps in Part 4 of this article.
How to Use Lost Mode
Lost Mode is a Find My iPhone option that locks your iPhone, iPad, iPod touch, Mac, or other iOS devices so that other people will not be able to access your sensitive and personal information. It can track changes in lost iPhone location, and keep track of lost iPhone location.
Here is how to turn of Lost Mode or Lock a Device mode:
Step 1: From step 3 in "How to use Find My iPhone to find a lost iPhone" click to turn on Lost Mode or Lock. Then follow the onscreen instructions.
Step 2: You'll be asked to add your phone number, enter your number where you can be reached. You may also be asked to type a message, please type a message that would state that your device is lost, and how to contact you.
Step 3: Once you switch to Lost Mode, your iPhone will be locked and tracking will begin if your iPhone is online (you'll see a green circle on the map pointing to the iPhone's current location). If your iPhone is offline (you'll see a green circle on the map pointing to the iPhone's last known location), and tracking will begin when next your iPhone comes online.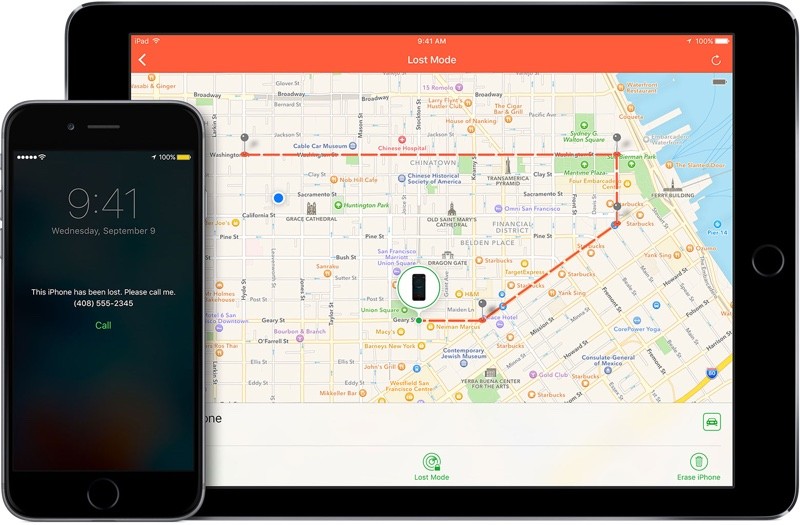 Does Find My iPhone Work When Phone is off
When your iOS device goes missing, you can easily locate it with finding my iPhone if the phone is turned on. However, a switched-off device or a lost device with a dead battery will pose a problem to be recovered. Does Find My iPhone work when phone is off?
No, but it can show your iPhone's last known location if you've previously enabled "Send Last Location" on your lost iPhone. If so, once you click "Lost Mode" on Find My iPhone, you'll find a grey circle pointing to the last known location of your iPhone. You can click on the grey icon to see more information about the location and time.
A Smart Tool Recommend to Turn Off Find My iPhone Activation Lock
iMyFone iBypasser can help you turn off FMI activation lock without password and Apple ID. It has a wide range of functions, not just this feature. No matter you forgot Apple ID and passwords, or bought a second-hand iPhone with "Find My" turned on, you can access and use your iPhone quickly by iBypasser.
Key Features of iMyFone iBypasser:
Turn off Find My iPhone/iPad/iPod touch activation lock without another device effectly.
Allow you to use a new Apple ID after bypassing activation lock.
Support iPhone 5S to iPhone X, run iOS 12.0 and later, including iOS 14.8.
Step 1. After launching iMyFone iBypasser, select "Bypass iCloud Activation Lock Screen" Mode. Then click Start to continue the process.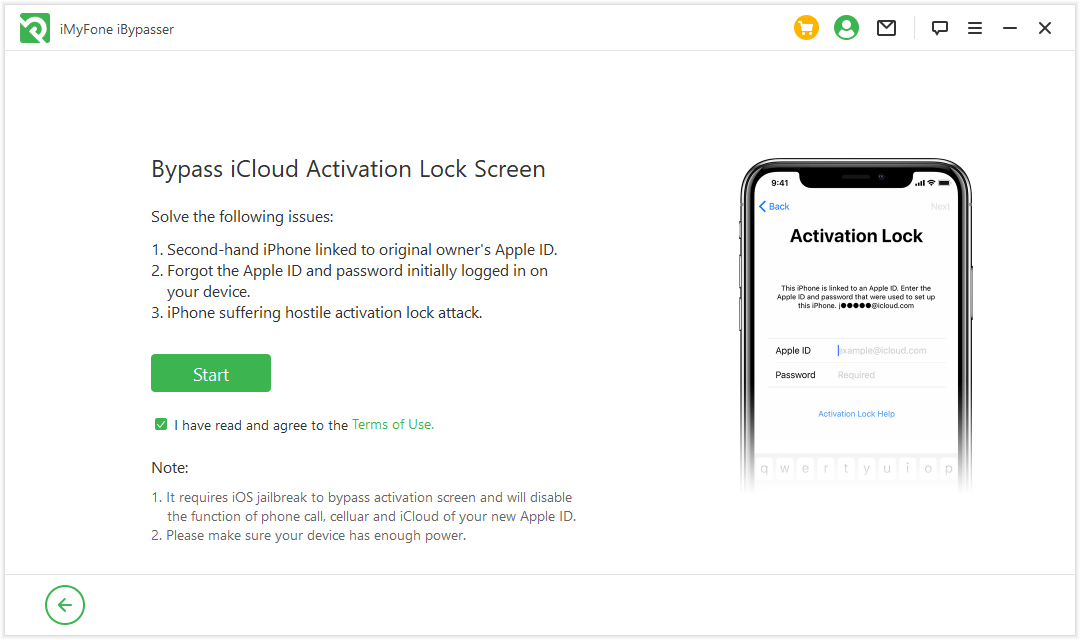 Step 2. Connect your iPhone to the computer via a USB cable. Click "Trust" if Trust This Computer? appears on your iPhone screen.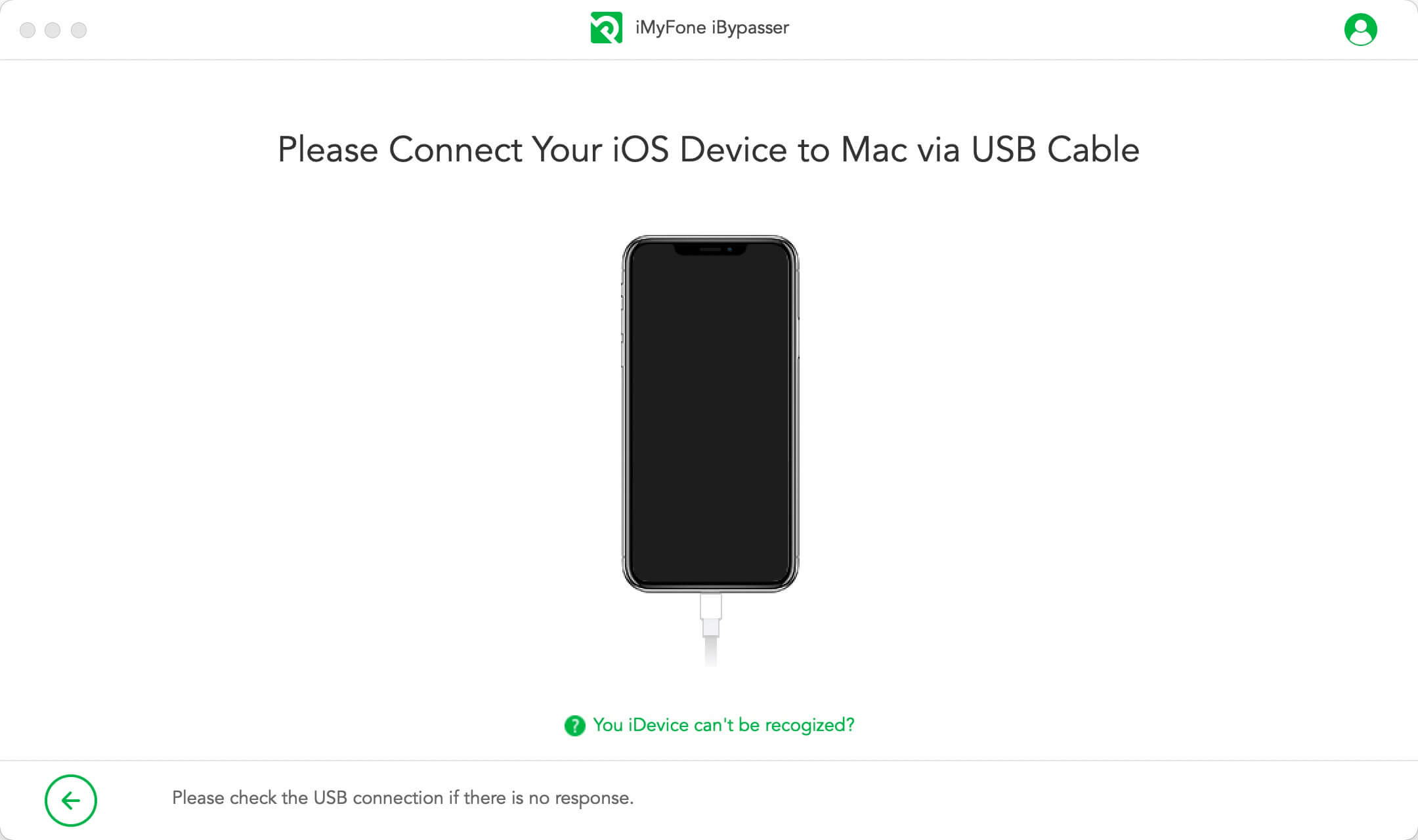 Step 3. Before removing Find My iPhone activation lock, jailbreak is needed. Click "Next" after jailbreaking.
If you jailbreak for iPhone 6 to iPhone X, just follow this instruction.
If you jailbreak for iPhone XR to iPhone 11 Pro Max, click here Tutorial.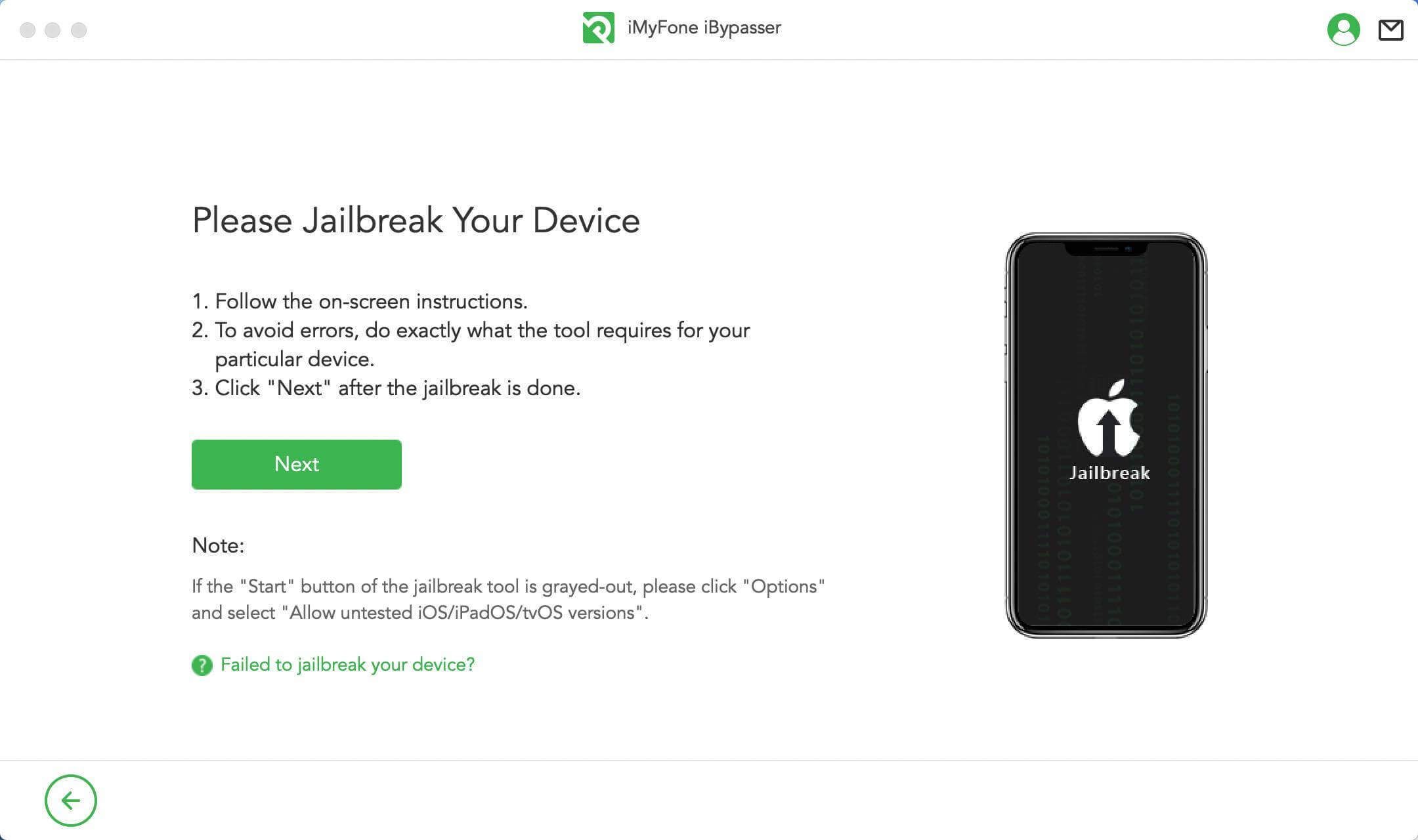 Step 4. After jailbreaking, iBypasser will start bypassing activation lock screen. Make sure to keep the computer connected to the internet and keep your iOS device disconnected from the network. Then click "Start Bypass".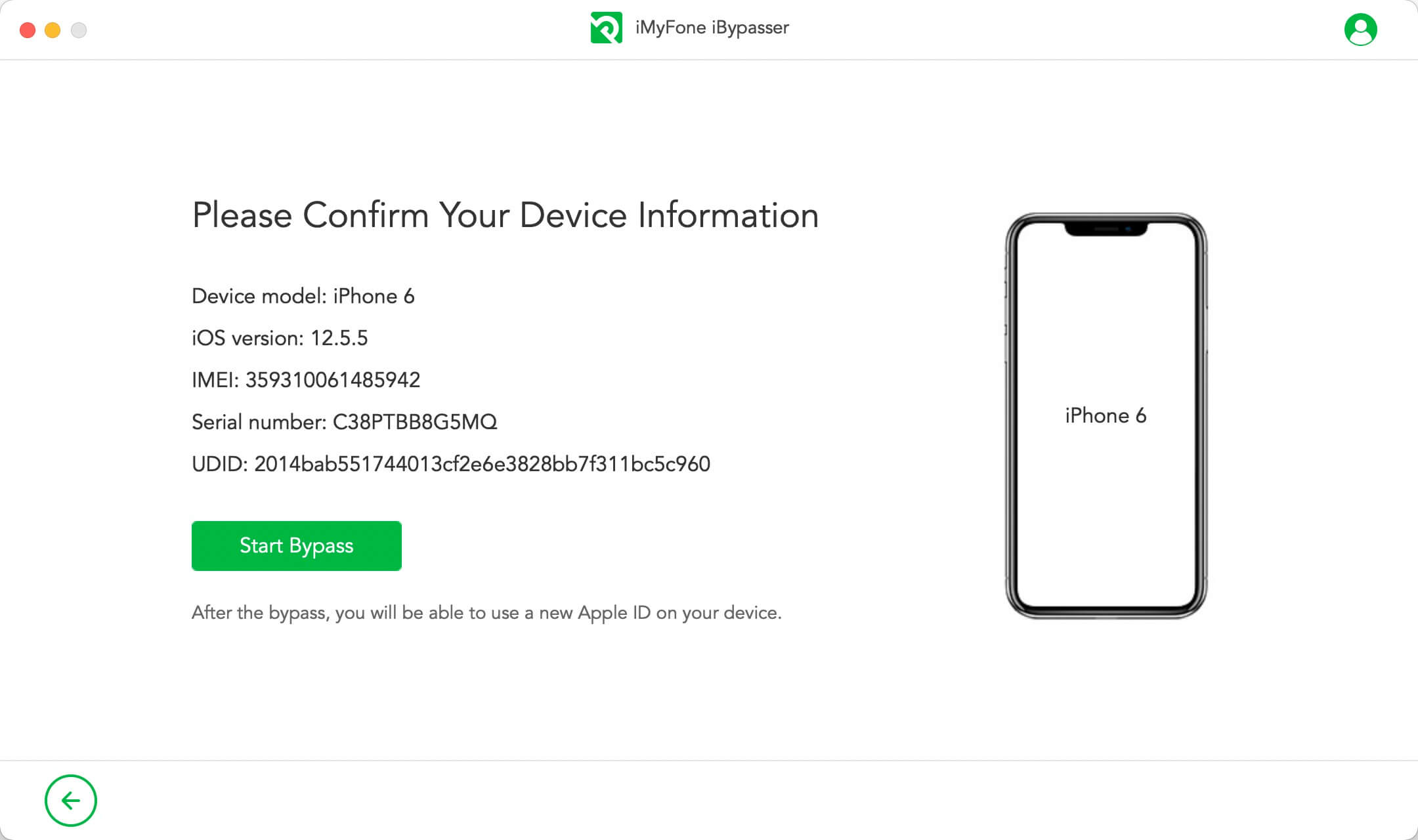 Step 5. When the activation lock has been bypassed, your Apple ID will be removed by iBypasser. When the process is completed, you can reset your iPhone without any obstacles.