Today, our lives revolve around social media. Instead of making plans to hang out with friends, family, and colleagues, we are most likely to chat with them through social media applications like WhatsApp through smartphones i.e. iPhone.
Thereby, many of us develop secrets which must be disclosed perfectly. If you are a regular WhatsApp user, there are greater chances that you have a few conversations in the application you would want to hide from the others. Maybe your children, girlfriends, wife, or parents. Right?
If so, you have come to the right place. Follow this article and learn more about how to hide WhatsApp conservation from iPhone.
Can you hide a chat on WhatsApp?
Yes, there are multiple ways to hide WhatsApp conversations. Each solution has its pros and cons which we'll be discussing in the next parts. Learn more about the best solutions to hide WhatsApp conversations from iPhone in the following steps.
No doubt, WhatsApp application comes with a lot of added features and has become people's choice for quite a time. Thereby, you can hide a WhatsApp conversation easily using a built-in WhatsApp feature. You can hide WhatsApp conversation from iPhone using the archived chat feature. Concerned about how to use it? Worry no more because we have got you covered.
Option 1: Hide WhatsApp Chats on iPhone One by One
Here is how you can hide WhatsApp chats on iPhone one-by-one using the Archive Chat feature:
Step 1. Open WhatsApp application.
Step 2. Navigate through the chat you would want to hide.
Step 3. Tap and press the chat for a few seconds until a pop up appears.
Step 4. Tap "Archive Chat" from the options.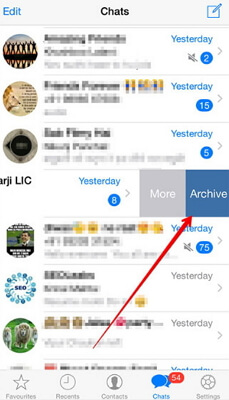 Note that you need archive a chat every time it receives a message. Therefore, it can become quite a hassle sometimes.
Option 2: Hide All WhatsApp Conversations on iPhone
Follow these steps to hide all WhatsApp chats on iPhone at once:
Step 1. Open WhatsApp application.
Step 2. Go to settings and tap "Chat Settings" to proceed to the next page.
Step 3. Now tap "Archive all chats".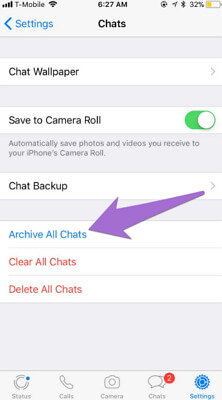 Following these steps, all WhatsApp conversations will be hidden within the WhatsApp conversation.
Note: How to View Hidden WhatsApp Chats on iPhone
You can view the hidden WhatsApp chats on iPhone by going to the archived folder. The archived folder is placed at the end of the chat threads. Open the WhatsApp application and keep scrolling the WhatsApp chats until the end to see the archived folder. In addition, you can also unarchive a WhatsApp chat by following the same steps.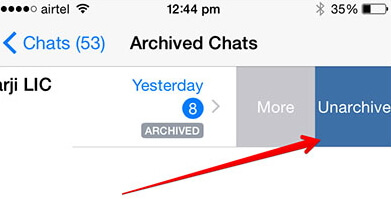 Tip: Hide iPhone WhatsApp Conversation Locally
In addition, you can also make use of a third party iPhone software to save WhatsApp conversations on your PC.
iMyFone D-Back is a software for iPhone which added features to help with other iPhone problems. For example, you can simply save WhatsApp chat to PC from iPhone locally. That means if you want to keep your WhatsApp chats safe forever, you can save them locally before erasing them from your device.
You can hide your existing and deleted WhatsApp chats locally to get them off your device/iTunes backup.
It is easy for non-tech users to handle with clear instructions and interface.
It is compatible with iPhone/Android device.
The user-friendly interface, easy installation, safety & security and multiple data recovery options make D-Back an all-in-one stop to all data problems of WhatsApp. Follow these steps to save WhatsApp chats locally from iPhone to computer:
Step 1.Launch D-Back on your PC and select Device storage.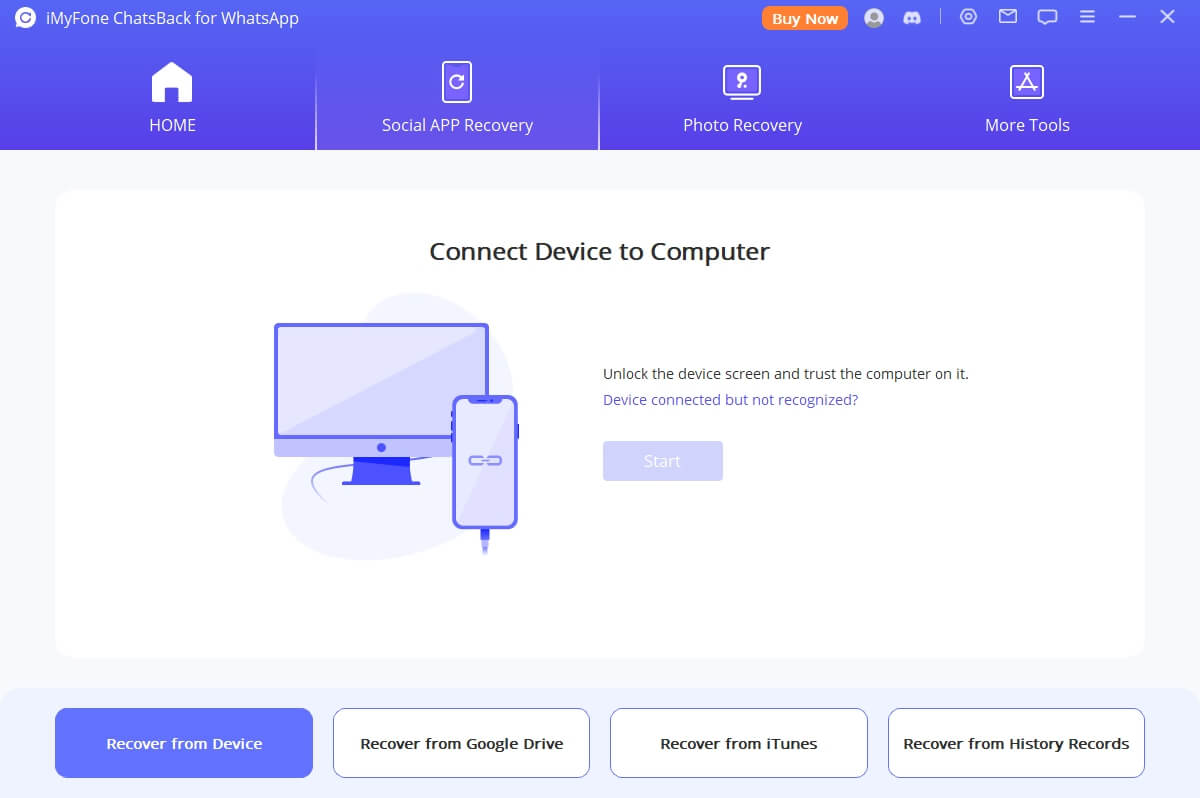 Step 2.Connect your iPhone with the computer and choose where to save the device data, click "Start" to continue. Then choose WhatsApp Messager.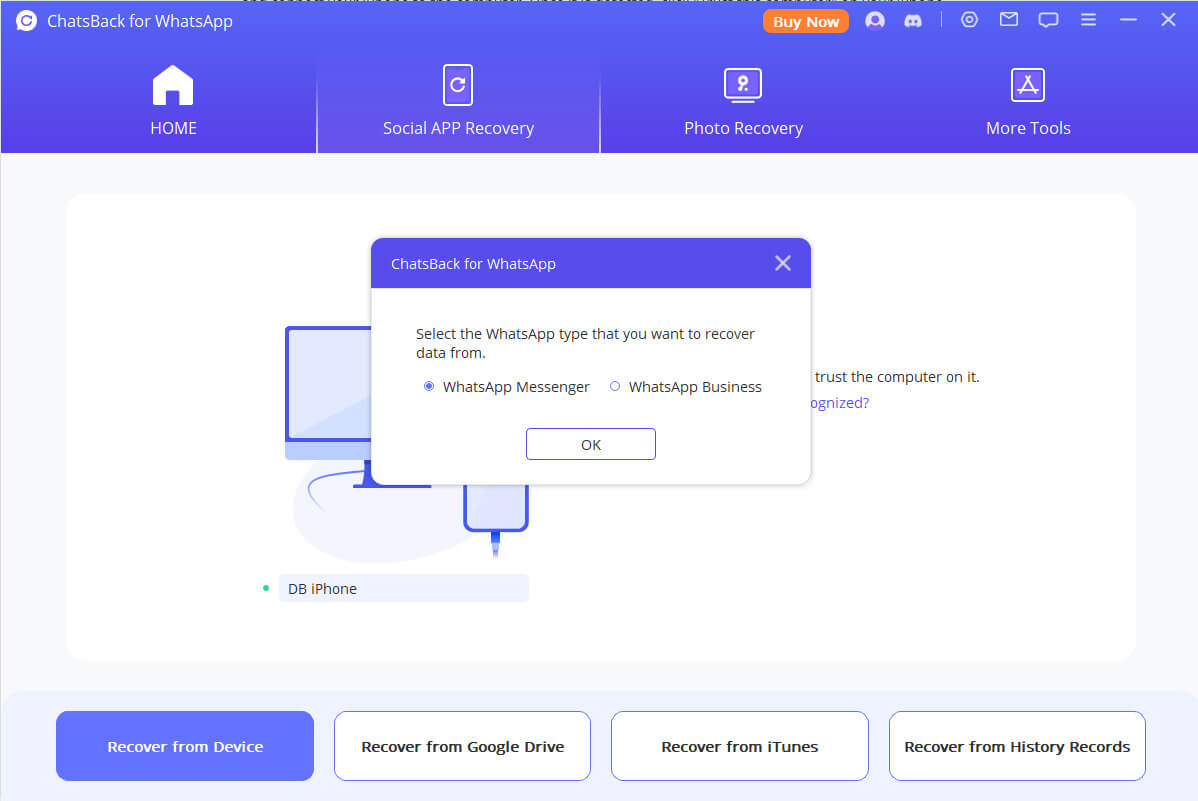 Step 3. D-Back will scan all deleted and existing files from the WhatsApp application for you to preview. Select the conversations you need and click "Recover to PC". Note that after following these steps, D-Back will ask you a destination folder to locally save the WhatsApp messages on the computer.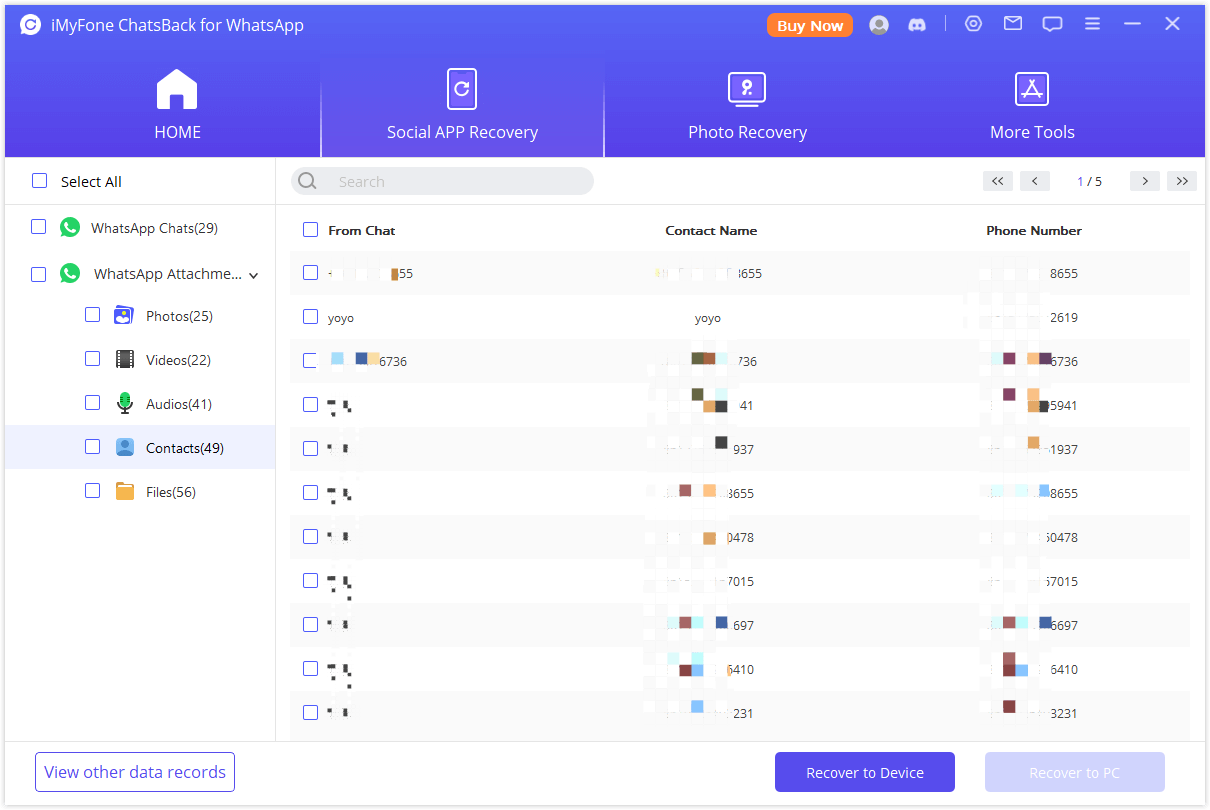 Reviews of the the above methods
Using Archive Chat Feature to hide WhatsApp chat has several drawbacks as compared to the D-Back method. For example, the WhatsApp conversation will still pop-up for the new messages and your chat will not be hidden at all.
On the other hand, you can simply save all secret or important WhatsApp conversations on PC from iPhone before deleting the conversation from the iPhone.
This software D-Back is trusted by many official websites, so there is no need to worry about the safety of using it.

Conclusion
In a nutshell, every one of us finds it important to hide some WhatsApp conversation from iPhone one day or another. Overall, using the D-Back application to save WhatsApp application on PC from iPhone is the best choice. You will not only have an additional backup of the conversation, but you can also completely wipe it off from the iPhone. Make sure to follow the listed solutions step-by-step for the best results. In case of further questions or suggestions, feel free to leave a reply below.