Have you been looking for coupon codes to purchase iMyFone D-Back? This program is popular as one of the best data recovery program because it is highly effective and efficient, allowing you to recover data from any iOS device whether you have a backup or not. If you've lost data on your iOS device, you may be looking for a way to get it back. Are you trying to purchase iMyFone D-Back, but looking forward to purchasing the program at a lower price?
Well, you are in luck! That's because we are going to share with you a 100% valid iMyFone D-Back coupon code to help you get that 10% off discount. While you might be able to get other coupon codes from other websites, those are time-sensitive and may be invalid after some time. It may also take quite some time for you to find a coupon code that is valid, one that will actually work when you use it, which is why this may be the best place you can find a valid coupon code for iMyFone D-Back.
But before we get to the discount, here's how to choose a suitable iMyFone D-Back license for your needs.
How to Use iMyFone D-Back Coupon Code
Now, we would like to offer you a valid 10% off coupon for your purchase. Here is the coupon code:
10% off Coupon Code: 90register
Once you have an iMyFone D-Back coupon code and you've decided on the type of license you want to purchase, here's how to apply the coupon code to your purchase.
Step 1.you need click "Buy Now" button to apply the coupon.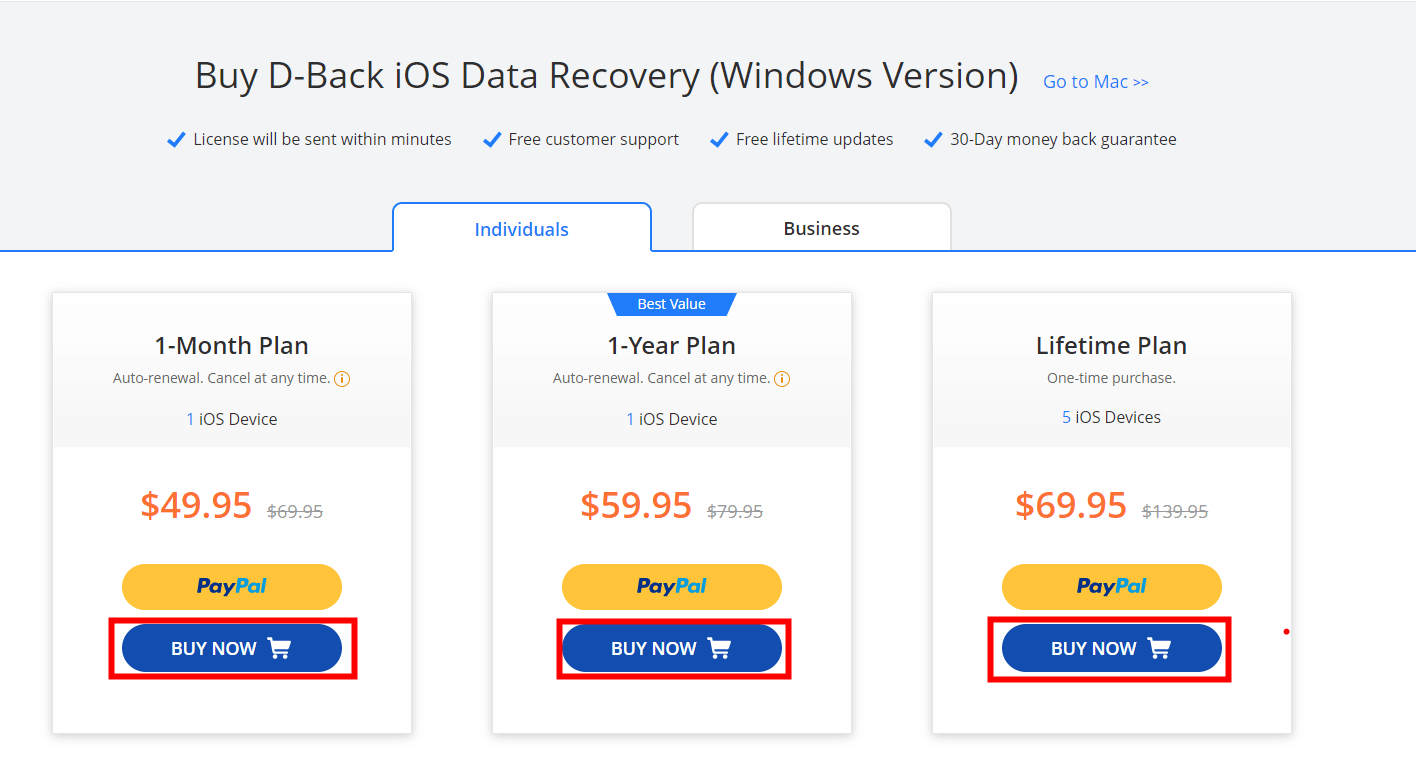 Step 2. if the payment method is Paddle like this, Click "Add Coupon"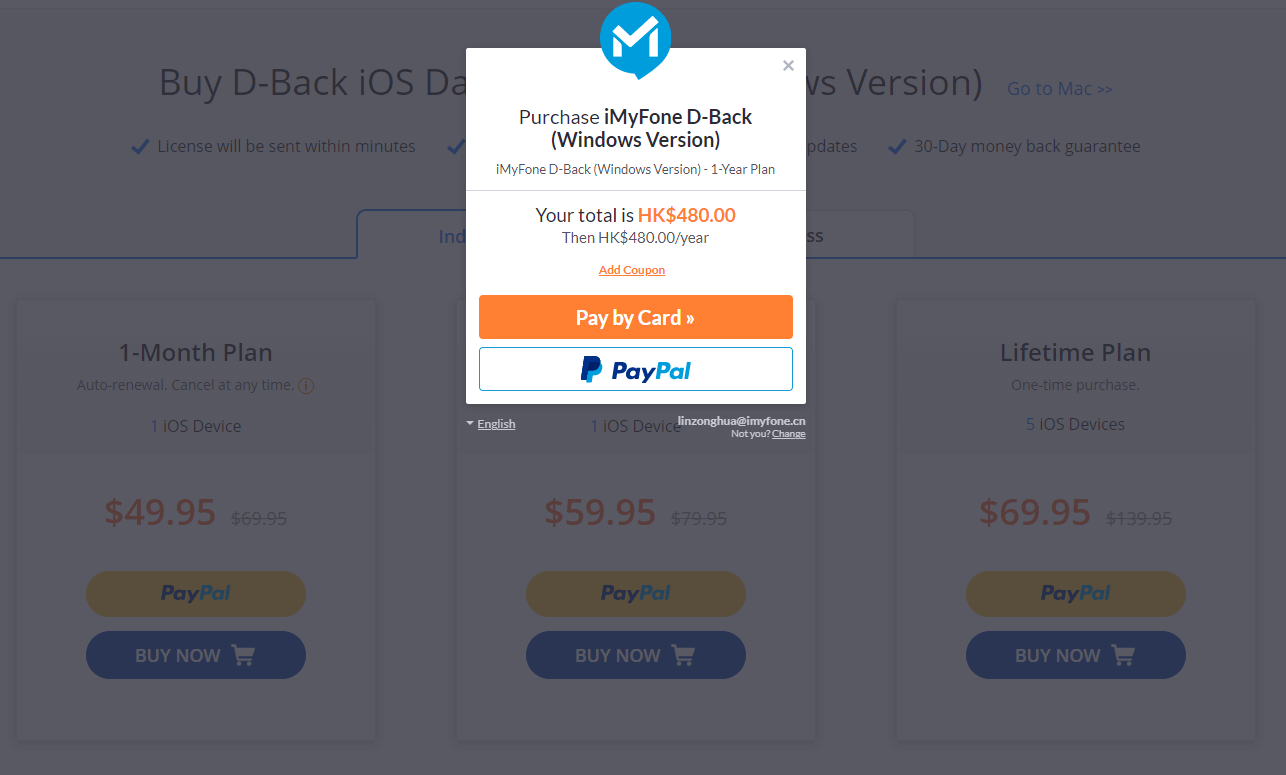 Step 2. if the payment method is iCart like this, Click "i have a discount coupon"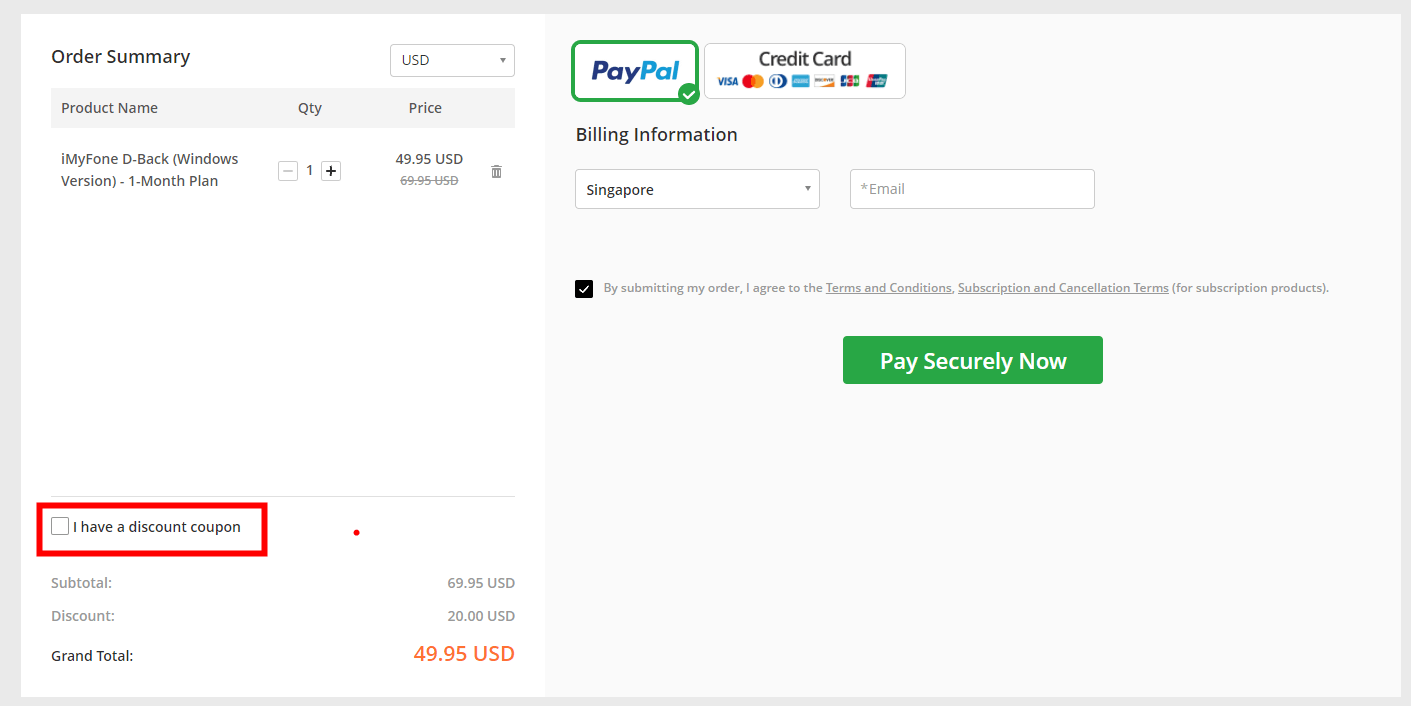 Step 3.Enter the coupon code in the box provided and then click "Apply".
Step 4.Fill in the form to enter your details. You will be required to enter your first and last names, the state and country you live in, the zip code and a valid email address.
Step 5.Next, you must choose a form of payment. You have the option to choose from paying using a Credit card, PayNearMe, PayPal, and Wire Transfer, a check or money order. Choose one by clicking on the button to the left of the payment option you choose. Enter the details of the payment method of your choice. For example, enter the credit card details if you choose to pay via credit card.
Review the order to make sure everything is correct, especially the version of iMyFone D-Back. You can go back to change anything that is incorrect. Complete the payment process and your 20% off coupon will be applied to the purchase.
How to Choose a Suitable iMyFone D-Back License
Before you can make the decision to purchase iMyFone D-Back and therefore look for a coupon code to help you with the purchase, you must first decide the type of license you will need. This program comes in two types of licenses: the custom license and the standard license. Each of these licenses is designed to cater to the needs of different individuals and businesses. But unlike most other programs, even if you choose the cheapest of these options, you can still expect to get the best out of the program; you can still expect high performance in terms of data recovery.
The standard license for Windows or standard license for Mac is ideal for the individual or business and has various options to choose from. You can choose the basic license which is ideal for a single device user at $49.95. If you will be using D-Back for more than one device, you can purchase the family license which covers 2-5 devices or the multi-user license which covers 6-10 devices. There is also the business license which covers an unlimited number of devices at $365, ideal for corporations or small businesses.
As the name suggests, the custom license allows you to customize the program to suit your needs. If you need more than what any of the standard licenses have to offer, then you may want to customize your own offer. To do that, you can simply enter your details in the form provided and wait for iMyFone to reply to your custom license request.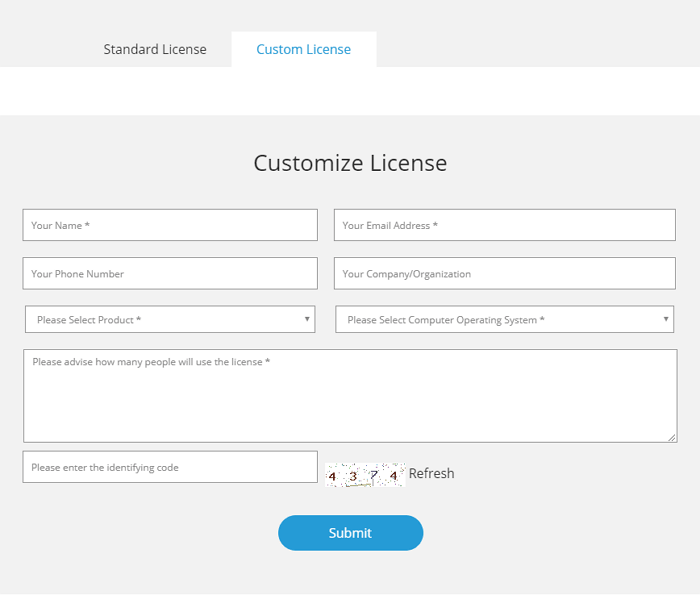 To help you understand what you will get from each license, here's a comprehensive comparison. Note: Device refers to iOS devices including iPhone, iPad, or iPod touch.
| | | | | |
| --- | --- | --- | --- | --- |
| License Type | Number of Devices Supported | Number of Computers Supported | Duration of License | Price |
| Basic License | 1 Device | Unlimited | Lifetime | $49.95 |
| Family License | 2 to 5 Devices | Unlimited | Lifetime | $69.95 |
| Multi-User License | 6 to 10 Devices | Unlimited | Lifetime | $89.95 |
| Business License | Unlimited | Unlimited | Lifetime | $396.95 |
| Custom License | Unlimited (Depending on your needs) | Unlimited | Lifetime | Customizable depending on your needs. |