You have no doubt come across crack versions of software when looking for the copyrighted program. They show up in search results and many even promise similar or better functionality than the real program. Although widely available and very tempting, they are not ideal to use since many of them carry risks and lack some of the basic functions of the real program. In this article, we analyze the iMyFone D-Back crack software with the main aim of helping you decide if you should use them or not. Now we offer a discounted price in Best Deals to get the official iMyFone D-Back registration code. Don't hesitate to join in the part before Sep 27.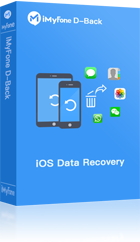 Part 1. What Is iMyFone D-Back Crack?
iMyFone D-Back crack refers to D-Back software that has been altered in some way. This alteration is meant to nullify the copyright protection on the software, and remove the serial number or even the hardware key, making it possible to manipulate software without limitations. This is done to premium programs like iMyFone D-Back to make them free.
Part 2. Is Using iMyFone D-Back Crack Legal?
No. Making a copy of the software is illegal and the law recognizes downloading the program as making a copy. Downloading and running copyrighted software without a valid license is copyright infringement. Although the suit brought against you will be a civil one, there is also the chance of criminal prosecution, the consequences of which could be jail time and a criminal record.
Most people seem to think that the copyright infringement laws don't apply to them as long as they don't share or sell the unlicensed program they have acquired fraudulently. This is not true since the law is very clear on the terms. By downloading iMyFone D-Back crack, you essentially have made a copy of the program. You are therefore liable and could be prosecuted.
Part 3. 6 Risks of Using Cracked iMyFone D-Back
Even though cracked iMyFone may be free and sometimes manipulated to remove some features, there are certain risks associated with using D-Back crack. These risks include the following:
1. Malware & Virus:
No one will crack a software and share this gratuitous version with you for no reason. Cracking software is not as easy as it seems. It may take months to crack a software, even for an adept cracker. There have been some malwares which utlized the crack versions of software as its mode of infection. The person who modified the original program to create the crack version may have included a small line of code meant to infiltrate your system and get sensitive information from the device.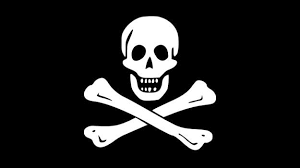 2. Trading Device for the Price of the Software
Once you download the cracked iMyFone D-Back for free, the cracker will take the full control of your device for exchange. They can use your device for whatever purpose.
3. May Insert A Backdoor
Since one can alter the code of D-Back which is supposed to be paid and use it without paying, then he can also insert an illegal backdoor which can be used by criminals to gain access to your system.
4. Breaking the Law
Getting caught with unlicensed software could have serious consequences including high-value fines and even jail time in some regions. For example in the United States, copyright infringement can attract a fine of up to $250,000.
5. Provided by Untrustworthy Websites
When you search "iMyFone D-Back crack" in Google, there are over a hundred of search results available. But when you click any of these websites and open the author profile page of it, you'll find there's nothing on that page. It's risky to download a cracked software from this kind of website.
6. Effectiveness
The accuracy of the output of the program is severely compromised. It is also likely that the program will not be as effective as the copyrighted version of the program. This means that it may not work to recover data from your device or may even corrupt the data to make it unrecoverable.
Part 4. Comparison Table: Cracked Version VS. Licensed Version
| | Privacy Protection | Legality | Performance | Technical Support | Updates |
| --- | --- | --- | --- | --- | --- |
| iMyFone D-Back Crack Version | | Illegal for pirating software, there have been lawsuits over cracking software | Unreliable | | No update |
| iMyFone D-Back Licensed Version | | Legally-registered | Works better | | Lifetime free updates |
Part 5. How to Get Discounted Licensed Version of iMyFone D-Back
We know that some people who are searching for iMyFone D-Back crack must think it expensive to purchase the copyrighted software. No worries, you can get iMyFone D-Back at a discounted price in Best Deals from iMyFone.
$31.95 (55% off) Conclusion
To sum up, it's not worth compromising your privacy to download iMyFone D-Back crack from an unreliable source for security reasons. If you can't afford a piece of software, then look for a free one instead of cracked version.