Question
Did you have a smartphone breakdown? Have you lost some data and not been able to recover it? Are there any problems with your phone's launch screen?
We guess the problems above may strike you. And wanna find a suitable, trustworthy iOS data recovery app—no need to worry. Here we offer you the Wondershare Dr.Fone review, including Is Dr.Fone Safe/Legit, something about Dr.Fone download. Furthermore, we'll introduce a better alternative for Wondershare Dr.Fone : iMyFone D-Back for you. iMyFone D-Back has more safe data privacy and higher data recovery rate.
Congratulations! You win a 10% off coupon for your iMyFone D-Back purchase. Here is the coupon code:
10% off Coupon Code: 90register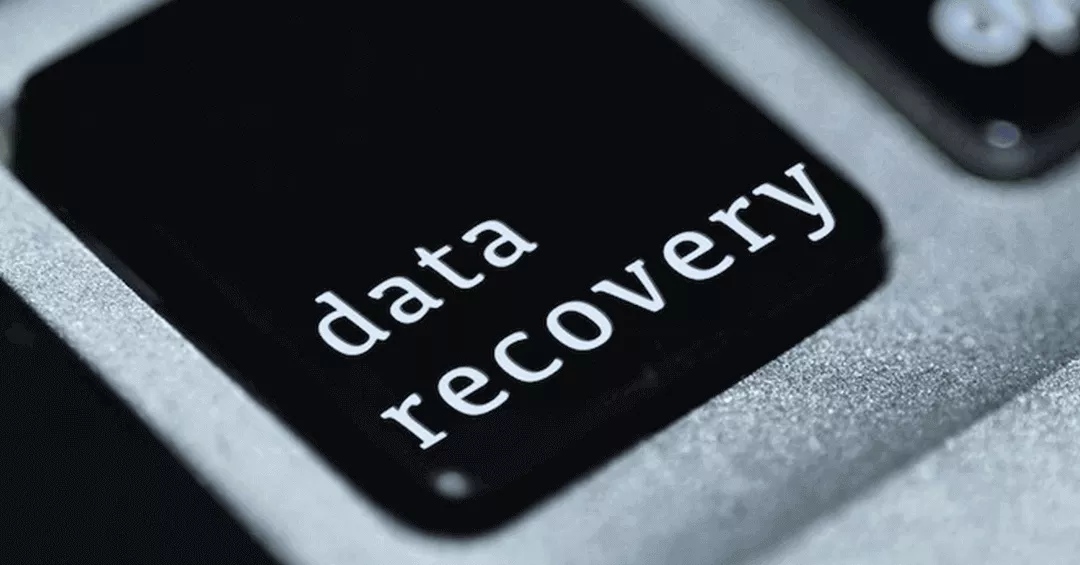 1. Wondershare Dr.Fone Review
Wondershare Dr.Fone is designed to assist in the recovery and management of the data of all Android and iOS devices. It consists of systematic repair, digital backup, data wipe, etc.So let's look at Wondershare Dr. Fone's review that we conclude for you and see if it's right for you.
Pros
clean and straightforward user interface
several features like data recovery and repair system
user friendly
Cons
relatively expensive
some errors occur during the recovery process
Wondershare Dr.Fone has many different tools like iPhone data recovery and android data recovery, WhatsApp transfer tools etc. According to some Wondershare Dr.Fone review, a few system errors may happen during the using process. You can also find many bad reviews on trustpilot about Wondershare Dr.Fone review, it is not good enough. Many users can not get their problem fixed. If you are worried about this, then iMyFone D-Back may help you avoid this.
1.1 Wondershare Dr.Fone Review - Is Dr.Fone Safe/Legit
Is Dr.Fone safe/legit?
According to this, we had not found any leaking data through using Dr.Fone. Wondershare Dr.Fone will also not store anything of your data; Dr.Fone only needs access to keep your files organized, and you have offline usage for improved security of your data. Therefore, be assured that all your data will be safe.
1.2 Wondershare Dr.Fone Review - Dr.Fone Download
Looking for Dr.Fone download?
Yes, you can download Dr.Fone from its official website for the free and latest version of win or mac. And always remember that download the app you want from its official website.
2. Better Free Alternative for Wondershare Dr.Fone Data Recovery - iMyFone D-Back
Here we'll introduce a better free alternative for Wondershare Dr.Fone data recovery. That is iMyFone D-Back, an iOS data recovery app.
Main Features about iMyFone D-Back:
It allows you to scan the deleted data of your iPhone in the absence of backup.
You have the choice to preview and select whatever data you want to recover before recovering them for free.
It can recover lost data to pc and keep from covering the present data on your iPhone.
Only 3 steps are needed for data recovery.
Compatible with the latest iOS devices (iOS 15/14/13 supported)
Recover data in a 100% safe way
Does iMyFone D-Back trustworthy?
There is nothing wrong with this app being made 100% legal. It is recommendable not only for its extraordinary but also because it has done the majority of the hard work for you, leaving you to get your data back in a 100% safe condition. Yes, iMyFone D-Back iOS data recovery has received many excellent reviews from customers and is welcomed by some famous companies:

3. Is Dr.Fone Free and Dr.Fone Coupon Code
Are you wondering if Dr.Fone is free or not?
Unfortunately, Dr.Fone is a fee-based application. Nevertheless, this tool has different licenses, ranging from $59.95, accessible for download from its website.
The picture below shows you part of the Dr.Fone price. Furthermore, you can turn to its official website to learn more. But if you find it not work for you, you can also turn to iMyFone D-Back for help.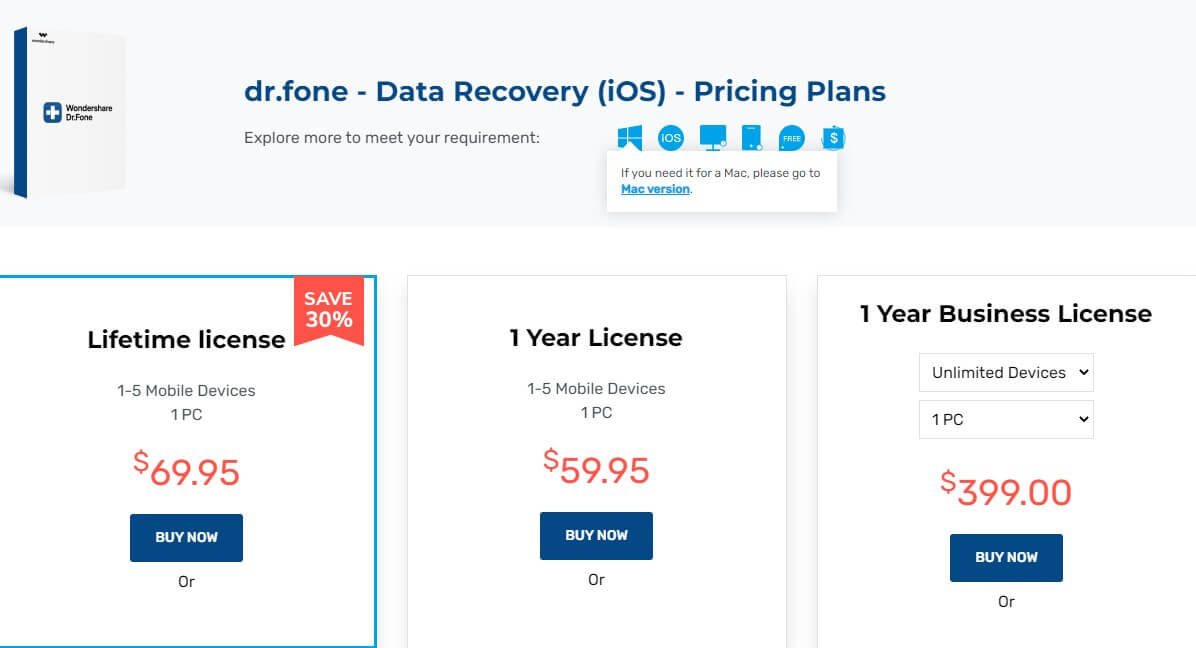 For the Dr.Fone coupon code, you can search for the Dr.Fone coupon code on Google and then choose the trustworthiness one like ivoicesoft, tickcoupon, 7 datareccovery, etc. Enter the coupon code on Dr.Fone checkout page, and you'll get an excellent price for the checkout.
Conclusion
As already stated above, Wondershare Dr.Fone stands out as among the top recovery software you can use to recover any deleted or lost data from your iOS devices. Yet, even as Wondersahre Dr.Fone may help you recover missing or lost data, it still has drawbacks like its expense and pace of recovery when recovering your iOS data. After reading this article, we hope it can help you overview Wondershare Dr.Fone. If you find that Dr.Fone isn't workable, you can try iMyFone D-Back iOS data recovery (iOS 15/14/13 supported) for free to get your lost iOS data back.