Apple is flying high in the technology industry for a reason – they produce magnificent products that consumers seem to love every single year. Whether it's an enhancement in the design, or additional, innovative features, they are always raising the bar which their competitors need to aim for. However, Apple products do still experience problems from time to time.
One of those is an issue when trying to restore an iPhone. The process should be a relatively simple one, as all you need to do is connect your iPhone to a computer via a cable, and Apple should do the rest. But, for some people, the prompt "The iPhone could not be restored. An unknown error occurred (4013)" or "An unknown error occurred (4014)" displayed, either due to a faulty cable, or a poor Wi-Fi signal.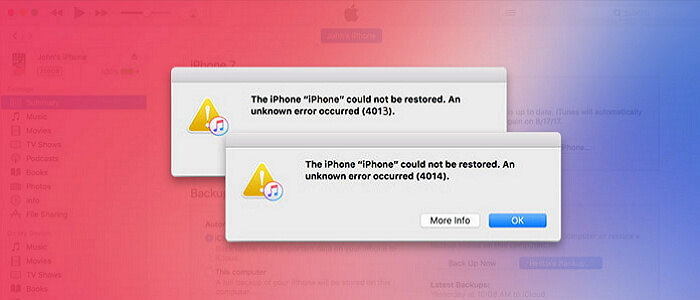 So, we're going to discuss some of the solutions to this all too common problem.
Solution 1: Before Start, Try Apple's Guide
Before you attempt any diagnostics, you should always refer to the official Apple help guide first if you see error 4013, or error 4014 when you restore your iOS device. They'll explain to you exactly what they want you to try.
If that doesn't work, then you can start to explore other solutions.
Solution 2: Make Sure that Your Wi-Fi Works Good
One of the main causes of the error is a poor Wi-Fi signal. Now, you can either follow the Apple guide we talked above, which has a section about your Wi-Fi. Alternatively, you can just reset your Wi-Fi yourself, if you know-how, as that usually allows your internet to regain a strong signal.
If you don't know how to reset your Wi-Fi network, well, it is pretty easy. Just disconnect Wi-Fi on your iPhone and computer. Then wait a little while to reconnect them to the network. Or, you can connect your iPhone and computer to another Wi-Fi network if you can.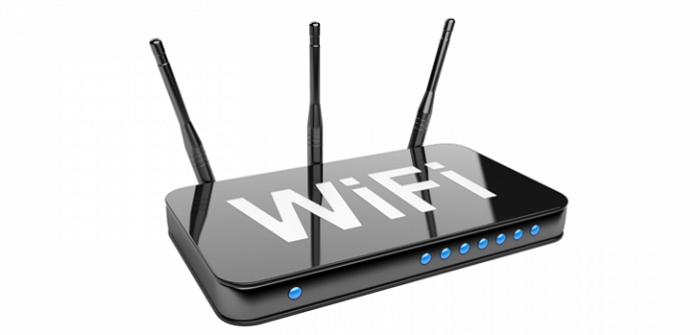 Solution 3: Change the U2 Charging IC
This is a much more complicated venture and does require some knowledge. So, if you are going to try this, then we'd suggest searching for a detailed tutorial on YouTube, so you can watch exactly how to do it.
If you are not sure that you can handle this, just don't try this method in case you damage any component but you can read on to find other solutions.
Solution 4: Put Your Device into Recovery Mode
You can also try this Recovery Mode trick which works for lots of iOS issues.
Step 1. Hold the Home button and connect your iPhone to iTunes on your computer.
Step 2. Release Home button and then you'll see the 'Connect to iTunes/computer' logo on your iPhone – it is in Recovery Mode now.
Step 3. Follow the iTunes' prompt to restore your iPhone. Once you see the loading symbol on your iPhone screen, take out the cable straight away.
Step 4. Wait approximately 10 seconds, and then when you reinsert the cable, the restoration process should begin.

You may also need to know how to do if iPhone won't go into Recovery Mode. And if iTunes still shows error code, there might be something wrong with your iTunes, if the iTunes is already the latest version, try to detect and fix iTunes problems.
Solution 5: Fix iPhone Restore Error 4013/4014 by A Professional Repair Tool
If you're still having no luck with the solutions recommended above, then an effective program, such as iMyFone Fixppo will help. It works by immersing the latest iOS (now it is iOS 16) on your iPhone and clearing the iPhone restore error 4013/4014. You're probably wondering how to use it? Follow the steps below. Of course, before you start, you need to download and install the security software on your computer first.
Step 1. Connect your iPhone to iMyFone Fixppo and you will see it offers 3 repair modes that can fix various iOS issues. We know that nobody wants to lose data so you can choose the Standard mode.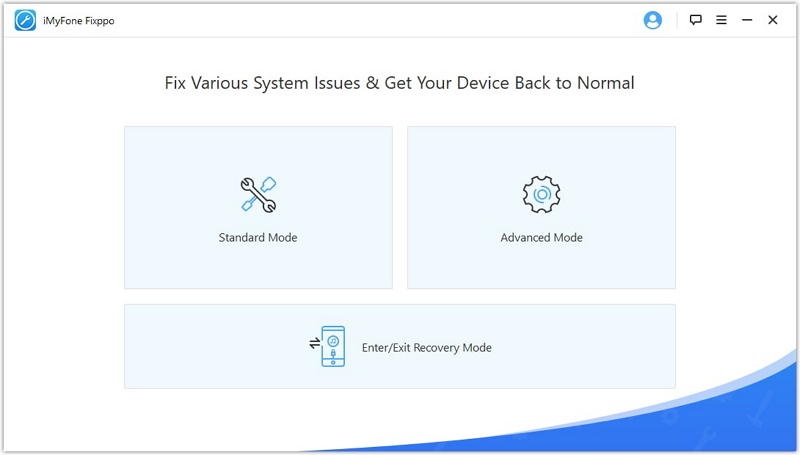 Step 2. Well, just hold the sleep and home buttons simultaneously for 10 seconds. Release the sleep button, and carry on holding the home button for roughly 5 seconds. It should now be in DFU mode.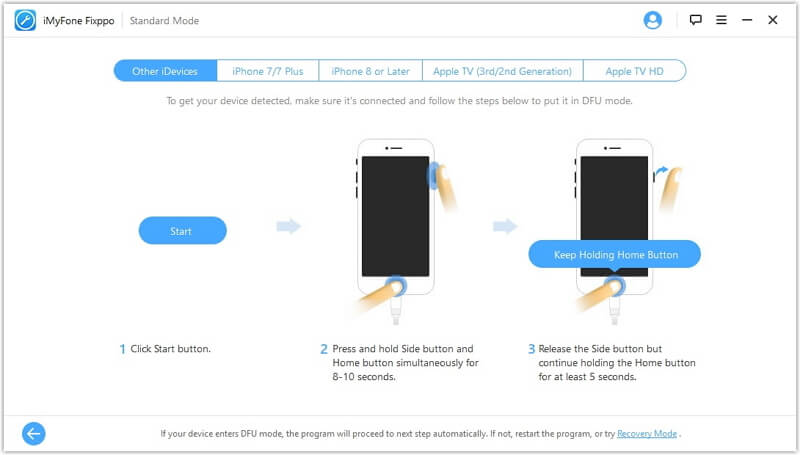 Step 3. You can download the firmware (all you need to do is hit 'Download') for your iPhone. Then, you can just select 'Start to Fix' and it will begin repairing your iPhone.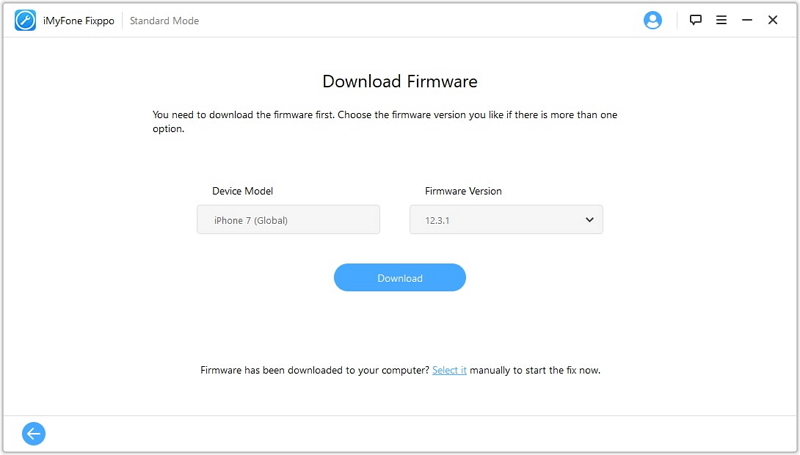 All in all, several different solutions could help you fix error 4013 or 4014 occurred during Restoring iPhone, but some may not be successful. If you want something that is guaranteed to work the first time, so you can avoid any wasted time, then your best option may be the iMyFone Fixppo program. Download and give it a try!