Whenever a new update to any iOS device is issued, it is wise to download and install it. However, sometimes these updates can cause issues to our devices, like in the most recent enhancement causing some iPhone screens to flicker after the iOS 16 update. We have put together this quick guide so you can avoid this issue and get back to watching movies, messaging friends, and playing games on your iPhone.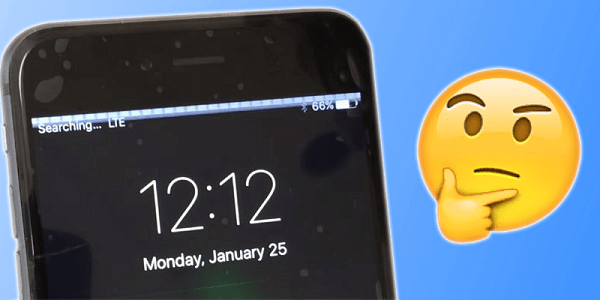 Why iPhone Screen Flickering after iOS 16 Update?
There are many reasons why the iPhone screen flickering on your device. In general, this happens because of:
Storage Issues: If your device is full of too much data and running low on storage, then the short-term memory could hiccup, causing apps and systems to crash unexpectedly and make your screen flicker.
Corrupted Data: Software, apps, videos, messages, websites, and more are all capable of being corrupted. It could be from malicious files or simple overwriting that damages the integrity of the data.
Damaged Device: Anytime you accidentally drop your iPhone into the water or against a hard surface, the internal hardware could get damaged. That can lead to a gradual flickering of the screen.
One-Stop Solutions to Fix iPhone Screen Flickering
We will list some of the more common repairs for your iPhone screen flickering issue, but we wanted to start with the easiest and most comprehensive solution - iMyFone Fixppo. It is a powerful software that works with all iOS versions to help repair frozen, failed, or stuck operating systems.
Via iMyFone Fixppo, you don't need to delete your previous private information or jailbreak the device. With just a single click, you can quickly enter and exit recovery mode to downgrade the iOS back to 15 or 15.5 and eliminate the flickering issue.
iMyFone Fixppo
iMyFone Fixppo is a professional tool to help you fix iPhone screen flickering issues!
Key Features:
Help to fix multi iOS issues with a few clicks.
Easy to use with a guided screen that ensures higher success rates.
100% no risk of losing data or having to jailbreak the device.
See how to fix iPhone screen flicking issues with iMyFone Fixppo:
Step 1.Download and launch Fixppo on your computer and select Standard Mode.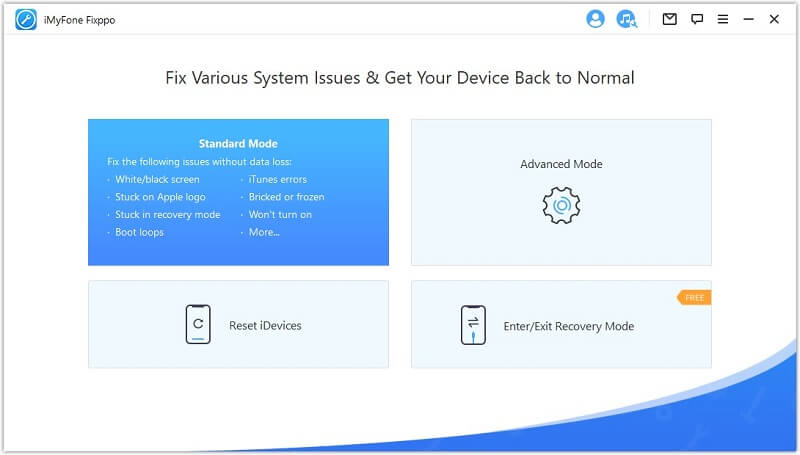 Step 2.Connect your device to your computer and then click on the Next button.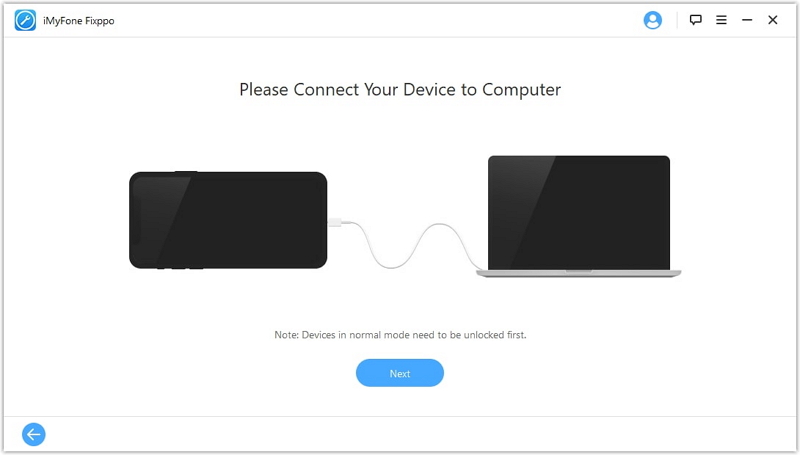 Step 3.Your device will be automatically detected, the click on Download button the download the firmware.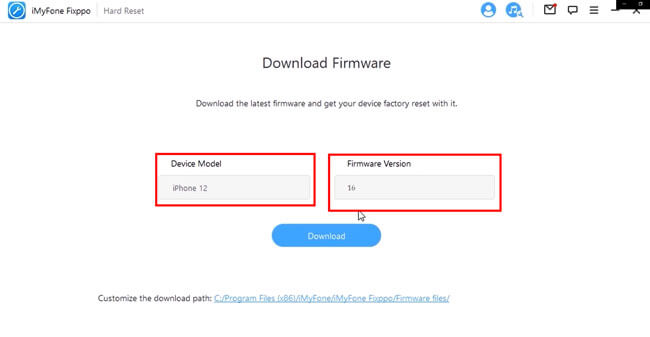 Step 4.Wait for the fixing procession complete, in a few short moments, you should be good to go!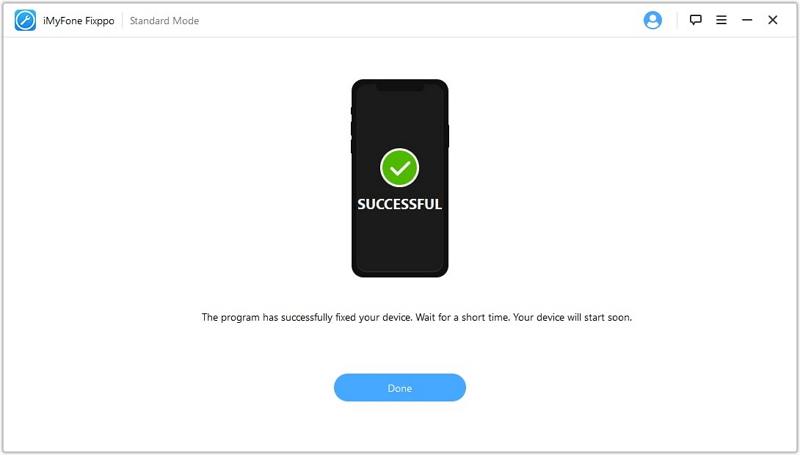 Common Solutions to Fix iPhone Screen Flickering
For that that would like to skip Fixppo's exceptional benefits at first and try a common repair, we have put together a list of those issues that take little to no technical skill to achieve. This way, you can get back to using your device without needing a tech-guru watching over your shoulder.
01

Hard Reset iPhone
Your iPhone flickering could be nothing more than a conflict between two apps running in the background. Sometimes a quick reset of your iPhone is all it needs to turn these apps off and allow your operating system to return to normal.
Tap on the volume up button and release, then the volume down button and release.
Hold the Power button down until the Apple logo appears.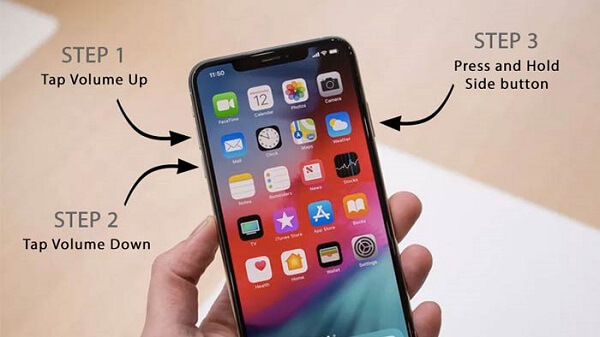 Note
For older models before iPhone 8, you will need to either hold the volume down and power button together or the home button and power button before iPhone 6.
02

Restore iPhone via iTunes/Finder
The trick to this fix for iPhone screen flickering after the iOS 16 update is that you need to have routinely kept backups of your device. Otherwise, you may risk losing all of your data when you turn the iOS back to an older version. That is why we always suggest making a fresh backup of your current files just in case.
Connect your iPhone to your computer and launch iTunes on your Mac or PC.
Click on the General tab and locate Restore iPhone.
Clicking on this option will allow you to restore your device to the previous version of iOS you have saved in the past.

03

Restore iPhone with DFU Mode
The DFU mode stands for Device Firmware Update. This method works to restore your iPhone screen flickering from happening, but it does take a little more technical knowledge to do correctly. Take your time and follow these steps exactly:
Connect your iPhone to your PC and launch iTunes.
Switch off the phone, wait a few seconds and then press the Power button + Volume Down button.
Hold for about 10 seconds, then release the Volume Down button while holding down the Power button for around 5 seconds.
If the screen is still dark, you are in DFU mode, and the iPhone screen flickering should be resolved.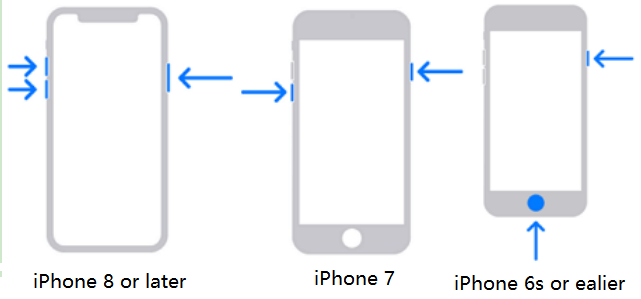 04

Feedback to Apple & Wait for the New iOS Update
In all of these cannot fix, you should send feedback to Apple to show there is an issue. That way, the development team can repair why is my iPhone 13 screen flickering with future iOS 16 updates. You'll be able to wait for that update which should solve your problem in the long term, and use any of the methods above in the short term to go back to iOS 15.5/15.
To Conclude
If the problem is related to a hardware issue, contact the local Apple store's team for help. Otherwise, all of the above fixes should be able to handle your iPhone screen flickering after the iOS 16 update.
The best option would be to use the versatile software iMyFone Fixppo because it provides you with a quick and easy repair. You can download the free trial today and see how Fixppo will work with your iPhone so you can enjoy all the apps and features you like the most!