It can be annoying when you try to record something on your phone but you can hear nothing. It's like there's no sound coming out of your iPhone screen.
But don't worry, we will figure out the reason why the iPhone screen recording no sound and the methods to fix it. Let's move on!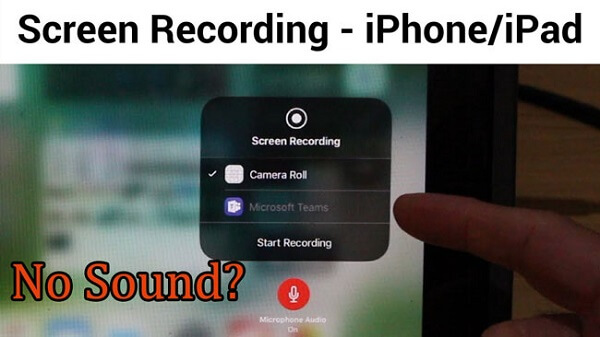 Part 1: Why Screen Recording No Sound iPhone?
Before moving to the solutions for screen recording no sound, let's explore the causes first.
A glitch in software: This can happen if you have installed an app or downloaded an app from the App Store that causes your iPhone to crash.
You can't record some Apps: The sound will, however, stop if you attempt to record audio files from Apple Music or Amazon Music.
Part 2: Common Ways to Fix iOS Screen Recording No Sound Issues
Here are some common ways you can use to solve iPhone screen recording no sound issues. Make sure you follow the methods and steps carefully.
1

Turn on the Microphone Audio
If there is no audio during recording, ensure Microphone Sound is turned on first. To turn on the microphone during screen recording:
Open the Control Center by swiping up on your iPhone.
Press and hold the Screen Recording button for a long time until the Microphone Audio option appears.
To activate the audio, click the Microphone button. When activated, it shows the color red.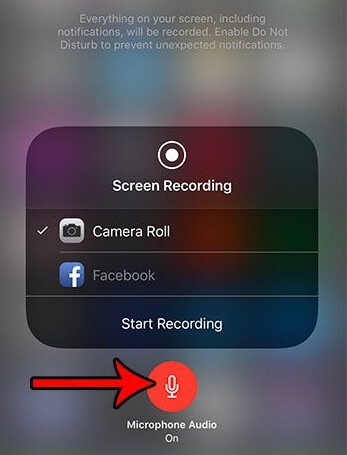 2

Restart Your iPhone/iPad
If there have software errors or application crashes, it may cause the iOS record screen no sound. So restart your iPhone/iPad if method 1 not working.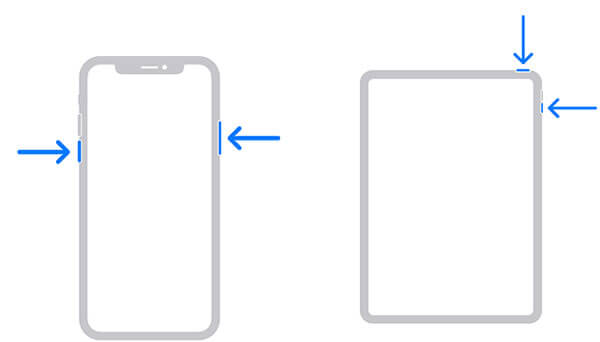 3

Reset All Settings on iPhone/iPad
In many situations, clearing all settings may also be effective. It can help you wipe all your default settings, including notifications, noises, brightness, etc. But it won't delete any of your data. So, try to reset all settings if you can't hear anything while screen recording on your iPhone.
To access General > Settings > Reset All Settings.
Enter the password to verify it, then choose Reset All Settings.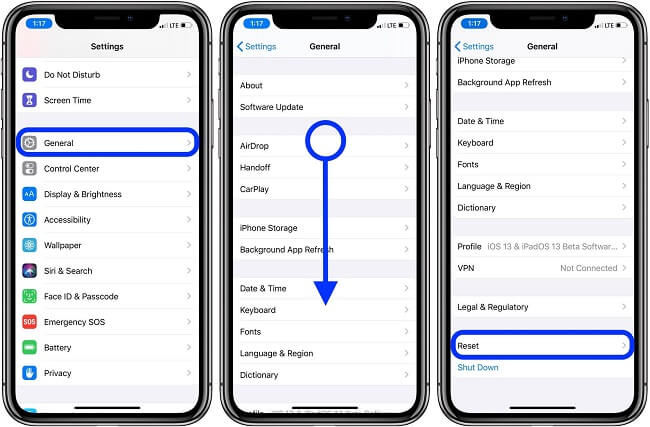 4

Update iOS System
The old ios version may not adapt to the needs of mobile applications, which may be the reason for the iPhone screen recording no sound. Apple recently updated to the latest iOS 16 version, try to install it to solve this problem!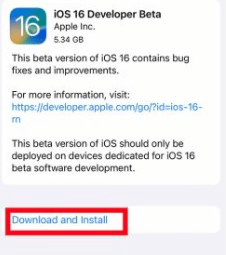 5

Restore your iPhone/iPad via iTunes
The iPhone screen recorder without sound may also be fixed by doing an iPhone restore. It is the best way to solve many issues. Restart your iPhone to see if the issue persists. The procedures to restore an iPhone using iTunes are shown here.
Connect your iPhone to your computer using the USB wire. Then launch iTunes and choose the device icon in the upper-right corner.
To restore a backup, click. Then select the most recent iTunes backup, then select Restore iPhone.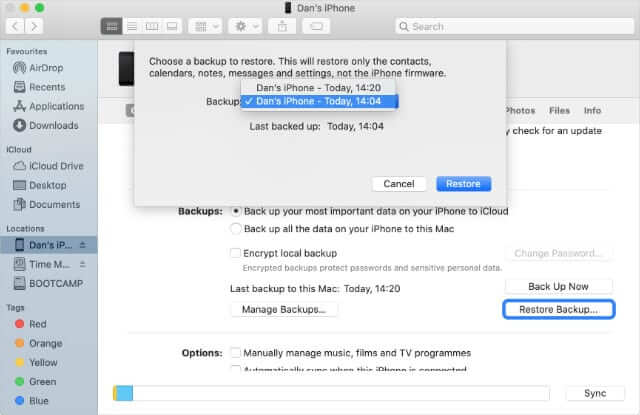 Part 3: One-stop Solutions to Fix Screen Recording No Sound
If your iPhone screen recording still has no sound and it's not working properly, there may have some internal issues on your iPhone. In this situation, you should try to use some tool to fix it. Here, I will show you a professional iOS fixer - iMyFone Fixppo.
It provides you with the best solutions you need to fix various problems on your iPhone such as hardware and software issues, virus issues, etc.
iMyFone Fixppo
One-stop Solutions to Fix Screen Recording No Sound on iPhone
Step to use iMyFone Fixppo to slove iPhone screen recording with no sound issues
Step 1.Download and install iMyFone Fixppo on your PC, and clcik Standard Mode on the screen to start the procession.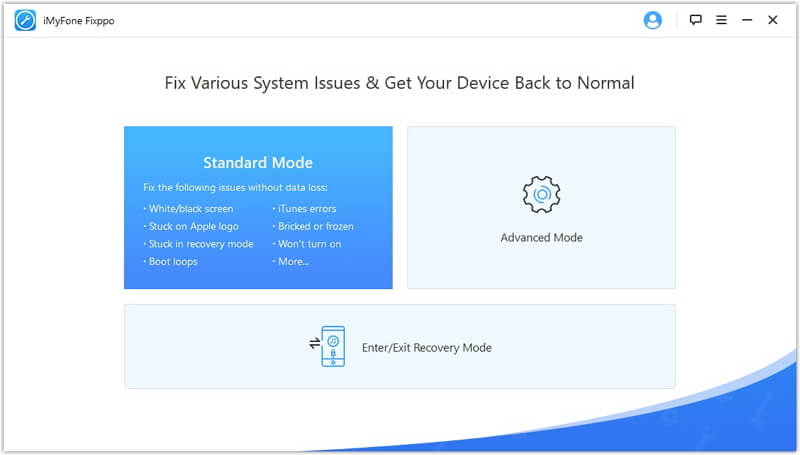 Step 2.Download the firmware after it detect your device, it may take some time.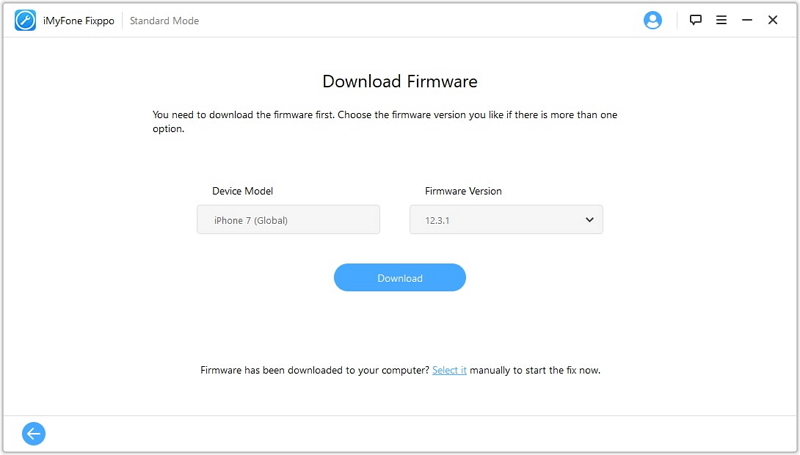 Step 3.Keep waiting for the procession finish. Now you can restart your iPhone to make screen record again.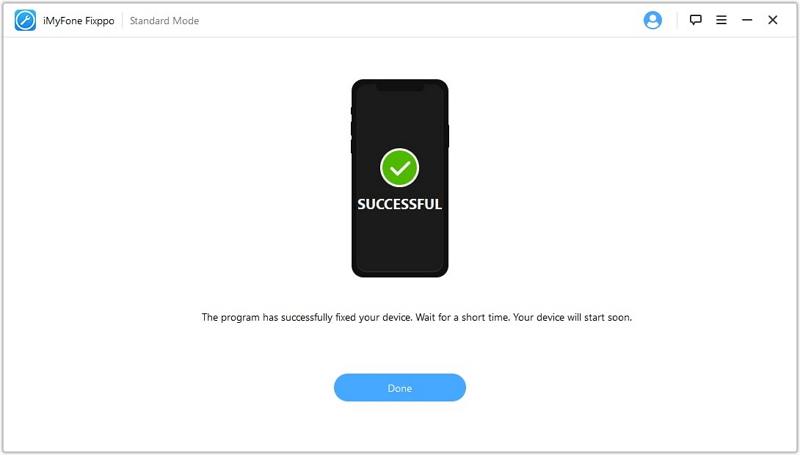 To Conclude
We hope these simple solutions can help you fix iPhone screen recording with no sound issues. We will update this post if we find any better answers.
If you don't want to fix it manually, try iMyFone Fixppo! Feel free to leave a comment below if you still have some other issues or questions.