The new iOS updates always have new features for iPhone users. The iOS update came with a unique feature that turns on the screen randomly. However, it is not random; the screen wakes up only when you lift your iPhone or touch the screen.
But it might annoy some users when the screen accidentally turns on.
If you are here because your iPhone screen randomly lights up then in this article we will show you the best ways to fix this issue.
Phase 1. Make a Backup before Fixing
The data stored in your device is definitely important, so ensure that you make a backup the data before fixing this issue.
You can use official iTunes/iCloud to back up your device. Please note that this can only make a full backup which needs more time.
Via Official iTunes
Step 1: Open iTunes on your computer and connect your device.
Step 2: Click Device under Menu and then click Summary under Settings.
Step 3: Choose "This Computer" under Backups to store the backup on your computer.
Step 4: Next, click "Backup Now".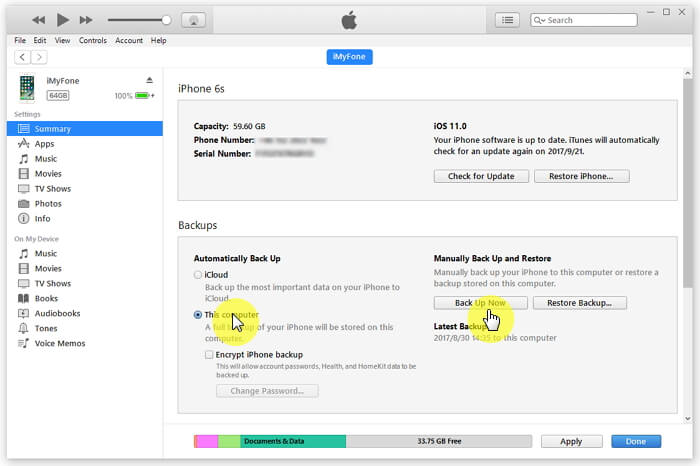 Via Official iCloud
Step 1: Open Settings and tap iCloud and then Backup.
Step 2: Turn on iCloud before making an iCloud backup.
Step 3: Connect your device to a Wi-Fi network and tap Back Up Now.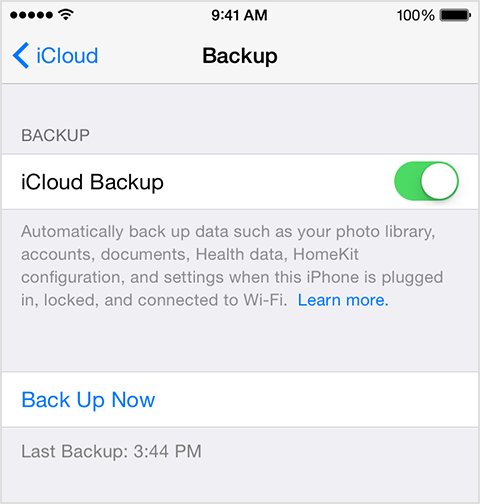 Phase 2. Best 6 Ways to Fix iPhone Screen Randomly Lights up
Once you have created a backup of the data, you can try the ways given below to fix the issue.
Way 1. Disable Raise to Wake Setting
You can disable "Raise to Wake" if you don't like that your iPhone automatically lights up.
Open Settings -> Display & Brightness -> Toggle off "Slide to Wake" feature.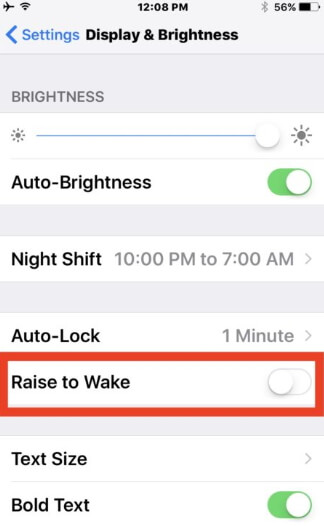 Way 2. Turn off Tap to Wake Setting
When this setting is enabled, you can simply tap on your screen and wake it up.
Step 1: Go to Settings -> General -> Accessibility.
Step 2: Scroll down to find Tap to Wake under "Interaction".
Step 3: Toggle off "Tap to Wake".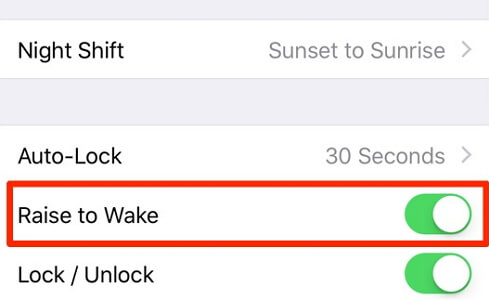 Way 3. Toggle off Show on Lock Screen Setting
The iPhone screen turns on if there is an incoming notification. You can choose to turn off the notifications for apps you don't need.
Step 1: Go to Settings -> Notifications.
Step 2: The apps will be displayed. Choose the one for which you want to turn the notifications off.
Step 3: Under "Alerts", toggle off "Show on Lock Screen".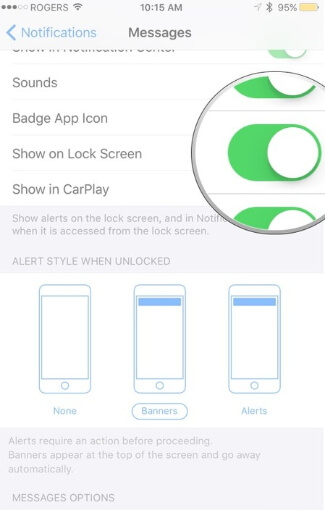 Way 4. Activate Do Not Disturb
If you are constantly receiving notifications that light up your device screen, you can put your iPhone in "Do Not Disturb" mode.
Go to Settings -> Do Not Disturb -> Toggle on "Do Not Disturb".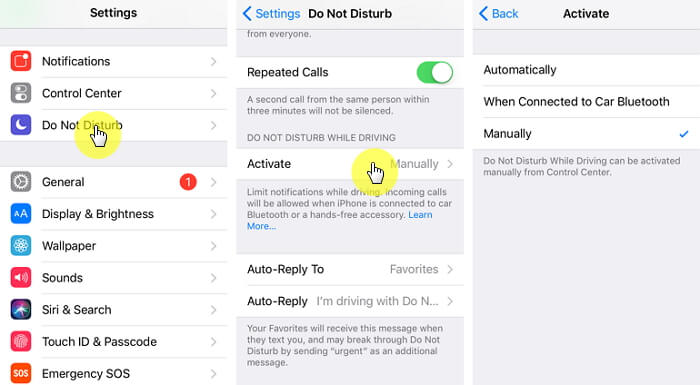 Way 5. Fix iPhone Screen Randomly Lights up without Data Loss
The data might be lost while fixing this issue, but if you want to fix the iPhone screen randomly lights up issue without data loss, iMyFone Fixppo is the perfect tool.
Regardless of which iPhone or iPad model you use, Fixppo will securely fix the iOS issue that you are experiencing in your device.
Without any data loss, you can fix this issue using standard mode of Fixppo.
It is recommended by the professional sites like Macworld, Cult of Mac, Makeuseof and so on.
Step 1.Connect your device to the computer and choose Standard mode on the Home page. The program should automatically detect your device. If it is not recognized, you need put the device into DFU/ Recovery mode.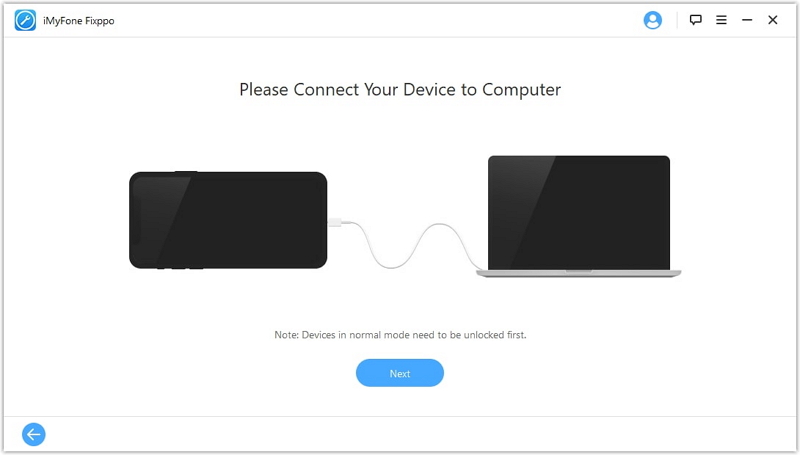 Step 2.Fixppo will detect your device and display all the firmware versions suitable for it. Choose one version and click "Download".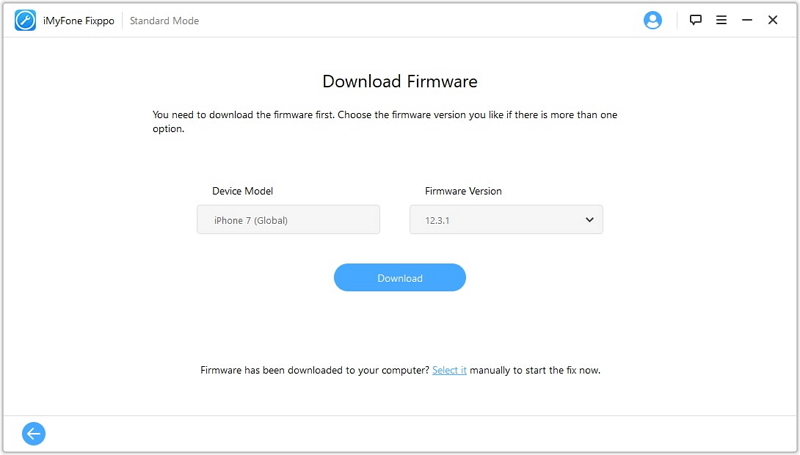 Step 3.Once the download completes, the firmware will be verified and the related software will be extracted. The fixing process will begin. Make sure you don't use your device or unplug it from the computer or the device will get bricked. Now, check whether your device restarts normally.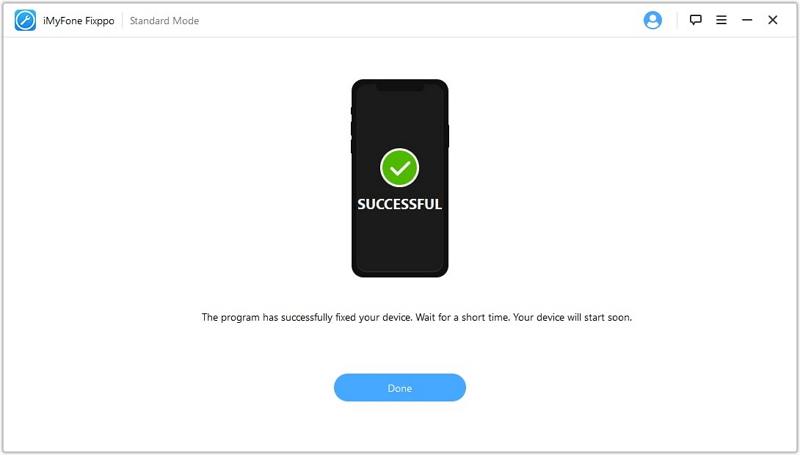 You can also refer to other users' feedback.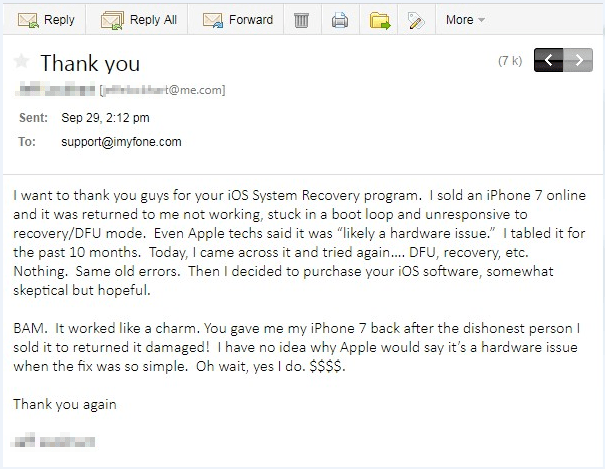 Way 6. Contact Apple Support with this Issue
You can always contact Apple Support team if you are unable to figure out how to fix this issue. If there is a hardware problem on device, you'd better take it to the nearest Apple Store.
Conclusion
If you are wondering why your iPhone screen randomly lights up on its own,feel free to try the methods given in this article. We are sure that using the above ways, the screen will not light up when it is not supposed to. You can reach out to us or leave your comments below if you have further questions.