Getting an iPhone gives you access to different functions. These functions allow you to access data on your phone easily, navigate from one app to the other with ease, and, importantly, wake up your phone without extra stress.
One of the techniques of doing so is tapping your iPhone gently. However, some iPhone users seem to be having issues using this feature.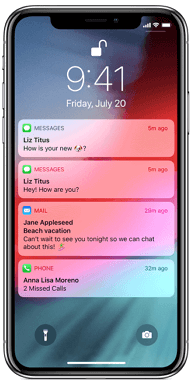 According to an iPhone user on Reddit, "7 out of 10 times when I take the phone from my pocket it doesn't react on my finger: it lights up, unlocks via face ID, but I can't proceed because no reaction and I have to use the button to put it back in sleep and after that, it 'sees' my finger again. Kind of annoying thing, to be honest."
This article discusses how to fix this challenge.
Why Doesn't My iPhone Wake Up When I Tap It?
There are several reasons if your iPhone tap to wake is not working. Find the actual reason refer to the below and it will be easier to fix the issue.
The iPhone is not supported (iPhones beginning at X up to the latest 13 support tap to wake.)
The function was disabled by mistake or iPhone is under Low Power Mode. You may need to get your iPhone charged and turn Raise to Wake on by going to Settings > Display & Brightness.
The screen has some glitches, or the screen protector make the touchscreen insensitive. Take the screen protector off may solve the issue.
Incompatible behavior of adaptive brightness
Setting issues or system bugs
Fix iPhone Tap to Wake Not Working with Professional Tool
If tap to wake does not work is due to some system bugs on your iPhone, you may need to use a professional tool to fix it. iMyFone Fixppo is a professional tool that you can use to fix iPhone tap to wake feature not working.
Here are how it works to fix iPhone X tap to wake not working.
Step 1. Download and install the application on your computer.With the application open on your PC, pick the model that suits your repair. Most users would like to use the Standard Mode because it helps to prevent data loss.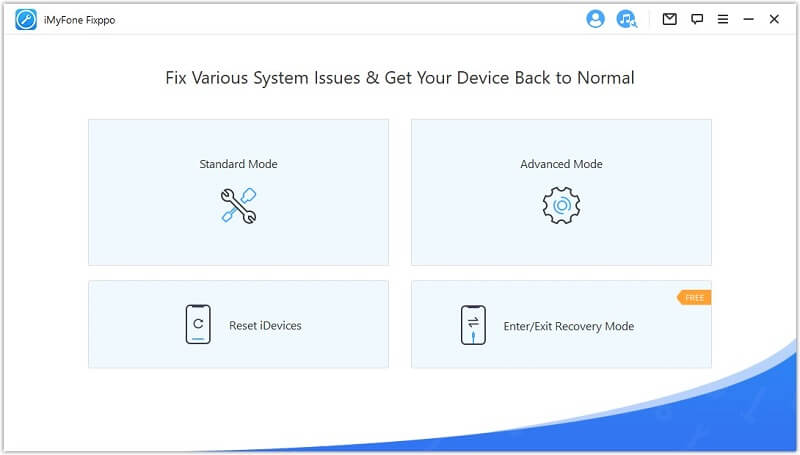 Step 2. Connect your iPhone device to your PC, then follow the instructions on the screen. It would begin with clicking the Next button on your screen.The steps above will prompt your computer to download the firmware needed to fix your device.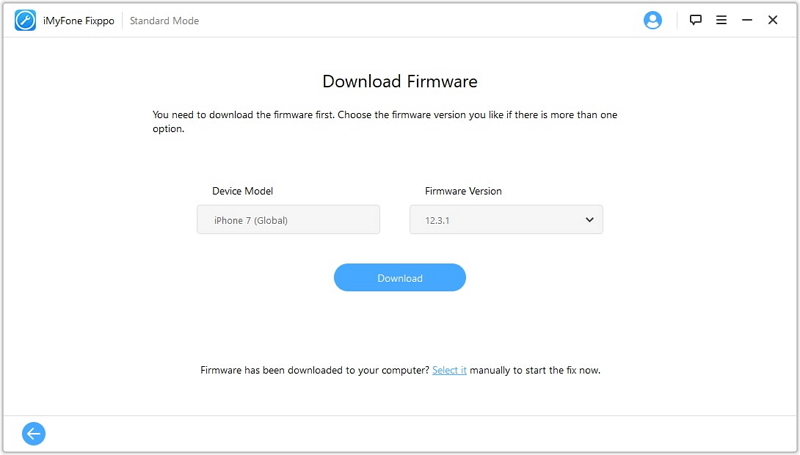 Step 3. Upon completing the download, tap on the Start button on your screen, and your iPhone will begin to repair.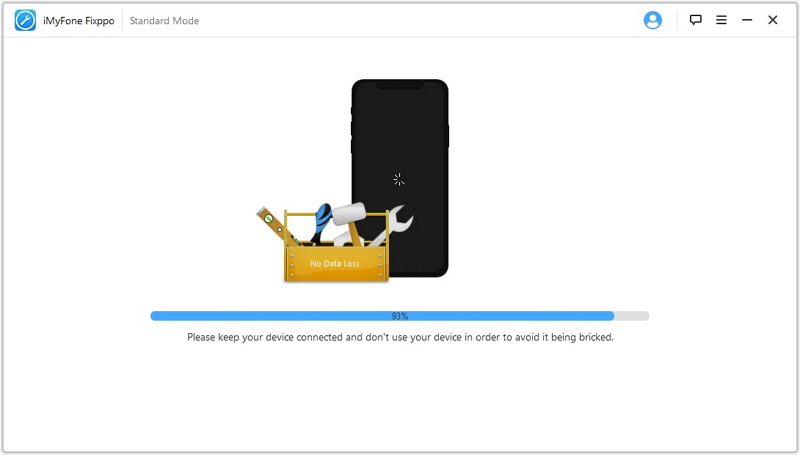 4 Other Ways to Fix iPhone X/11/12/13 Tap to Wake Does Not Work
Based on the causes mentioned above, there are more solutions other than the solution mentioned above. Four other solutions for fixing your iPhone tap to wake not always working are discussed below.
1. Restart your iPhone
Restarting your iPhone is a common method for fixing many iPhone issues. Chances are, you can resolve the iPhone tap to wake not always working by restarting your iPhone. There are the steps of how to restart your iPhone X or later:
Swiftly press your iPhone's volume up button, then release it.
Swiftly press your iPhone's volume down button, then release it.
Press the side button of your phone till the Apple logo appears and release it.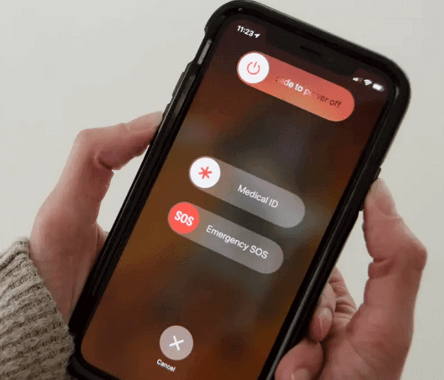 2. Reset All Settings
Resetting iPhone to the factory setting is a long shot when it comes to fixing iPhone issues such as iPhone tap to wake not working. The reason is that personal preferences in your device may be responsible for the feature not being active. Follow these steps to troubleshoot your device:
Open your iPhone's Settings app.
Select General from the list of settings displayed.
Now, click on the Transfer or Reset iPhone option.
Then, select Reset to display the list of available reset options.
Finally, tap Reset All Settings to return your iPhone settings to the factory default.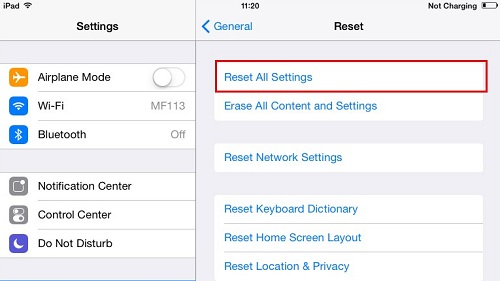 3. Force Restart Your iPhone
Another method for resolving the iPhone tap to wake not always working is to force restart the device. What forcing a restart does is that it helps to reboot your iPhone's iOS. With a refreshed iOS, lagging software performance that is preventing iPhone tap to wake from working will be corrected. Here are the steps to take to force restart your iPhone:
Click on your iPhone's increase volume button and release it swiftly.
Click on your iPhone's reduce volume button and release it swiftly.
Keep pressing the side button till the Apple logo appears, then remove your hand from the button.
Reboot your phone by holding down the side button until the Apple logo shows.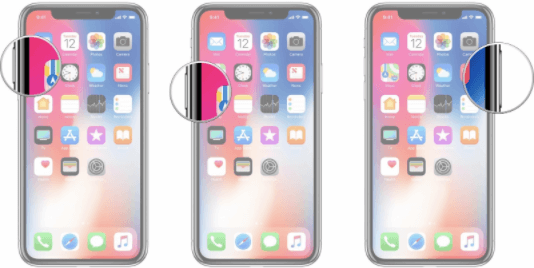 4. Update iOS to The Latest Version
Apple is constantly making an update to their iOS. It is how they help users fix software bugs such as tap to wake does not work. Here are the steps to take to confirm if there is an update for your iOS and install the update immediately:
On your iPhone Home Screen, tap on the Settings app that has a gear icon.
Select the General setting on your Settings screen.
Pick Software Update.
Now, click on the Automatic Updates button.
You will see two options on the Automatic Updates screen. They are; Download iOS Updates and Install iOS Updates. Turn on both options. As soon as an update is available, your phone will automatically update to the latest version of iOS.)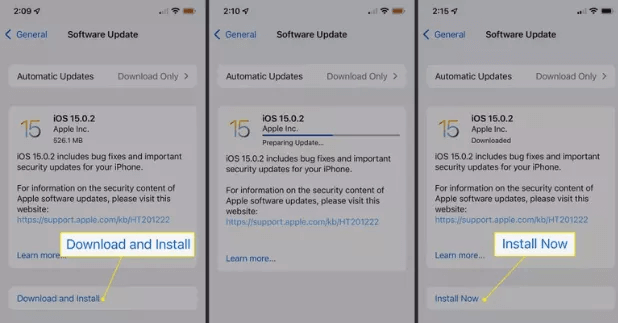 Conclusion
Tap to wake iPhone allows users to view the lock screen without hitting the side or power button. But if your iPhone does not allow you to enjoy this smooth function, you can apply any of the five methods mentioned above.
You can also reach Apple customer services directly via phone call, get support, or their support and service website to fix any hardware issues. Pending when the issue is resolved, you can use the side button to wake or Raise to Wake temporarily.