Apple Music is a popular streaming device that plays over 90 million songs, including playlists, albums, and podcasts. Sometimes the music isn't playing when you sit in the car or put your air pods on. Why won't my music play? It is the question that may be rising in your mind if you face situations like this happen. Get the solutions in this detailed guide.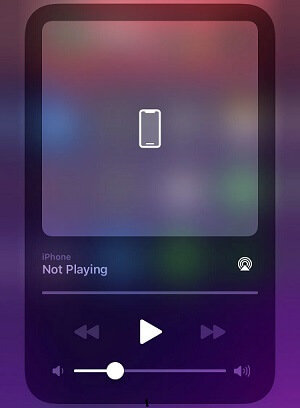 Why Is Music Not Playing On iPhone?
Music not playing on iPhone may be the worst thing to experience when you hit the gym or get inside your car for a long drive. There can be many reasons for the same, but we have listed a few important ones:
If you have done an iOS update, then the music may stop playing on its own.
If you have gone offline, Apple Music will stop playing.
The corrupted music files will not run on your iPhone.
You may be getting the error messages that the media is not supported, an unexpected error code 4010 appeared, or you may be getting a message that items are unavailable.
Solutions to Fix Apple Music not Playing
If you are troubled by why my Apple music not working, we present the following solution.
1

Check Apple Music Settings on iPhone
Check Apple music setting on iPhone first if you can't play music.
Check your Apple Subscription.
Click on Settings > Apple ID > Subscriptions.
Check if your Apple Music Membership has expired or is still active.
2

Update iOS Software
It is essential to see that your iOS device and Apple Music App both have the latest versions. If you missed an update of your software, you must do it quickly. For checking the version of your Music App and software, click on Settings. It will help you watch out for the information on the version of your Music App and iOS software.
3

Sync Issue with iTunes
If the music file is lost before syncing, it becomes greyed out in the iPhone. You will not be able to play that particular song. So, you must add all the music files to the iTunes Library again and then sync them with your iPhone again. You can add the music files to the iTunes Library through:
Click the music file > Add to the library.
Select the folder of the music file you want to sync and add.
Now, click open to start adding the music.

4

Reauthorize Computer
Sometimes the synching of the music on your iPhone may go wrong using iTunes. It may happen that the music files might be missing on your computer, but they may appear in your iTunes library. The music file may have become corrupted often, and songs are not rightly copied from your computer. You must reauthorize your computer for this through the following steps:
Click on Account > Authorizations, and click to Authorize this Computer to let your Computer device get access to your Apple ID.
Log in with your Apple ID and Password, then click on Authorize button to complete the Authorization process.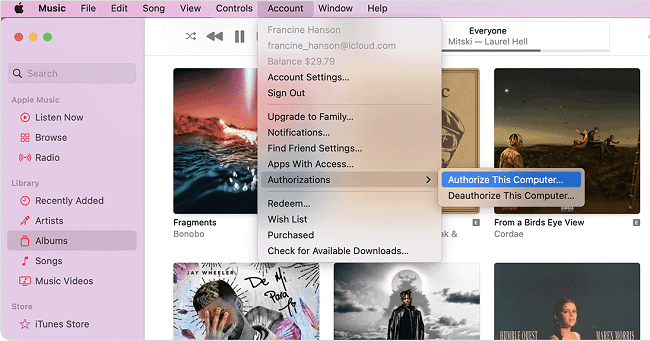 5

Convert the Music Format
If the above steps do not work and music on your iPhone still does not work, you must check which music track is supported with your iPhone device. Some of the music formats supported are WAV, AIFF, AAX and AAX+, AA, Protected AAC, VBR, MP3, AAC, ALAC, and HE-AAC.
Let us take the case if the music is already existing on the iTunes library, follow the below steps:
Launch iTunes and click on the Edit setting and select your preferences.
Click on General > Import Settings.
From the drop-down menu of the Import Using and confirm OK.
Choose the preferred song, go to File, tap the convert button, and create another music format.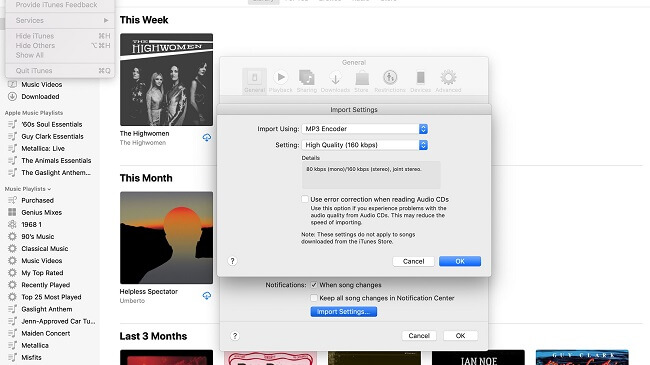 6

Reset Device
Reset your device when not all the above solutions work. You must bring your phone to factory settings to consider doing this step. It will sort out the issue of music not playing. It is necessary to back up your data before opting for this solution. You can back up the device data through iTunes or the third-part software iMyFone Fixppo.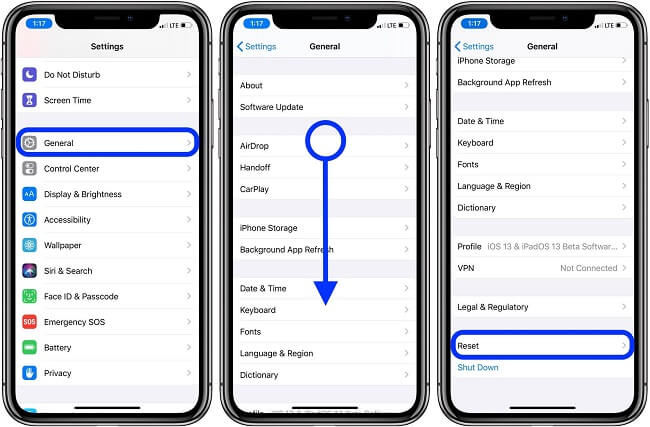 One-Stop Solution to Fix Music not Playing on iPhone
The music not playing on the iPhone issue may appear because of the corrupted files or the weak internet connection. Whatever the reason, there is always a solution for this issue. You can use third-party software like iMyFone Fixppo that helps to recover your iPhone free instantly. You can also reset your iPhone without losing the data.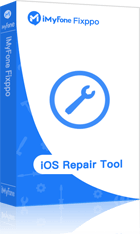 See how to use iMyFone Fixppo to fix music not playing on iPhone issues
Step 1.Download and install iMyFone Fixppo on your iPhone and click Standard Mode. Then connect your iDevice to PC.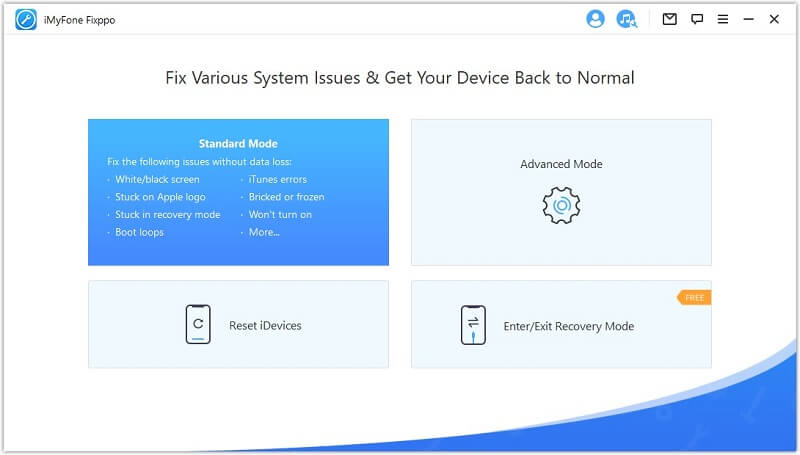 Step 2.Follow the guide on the screen to put your iDevice into recovery or DFU mode.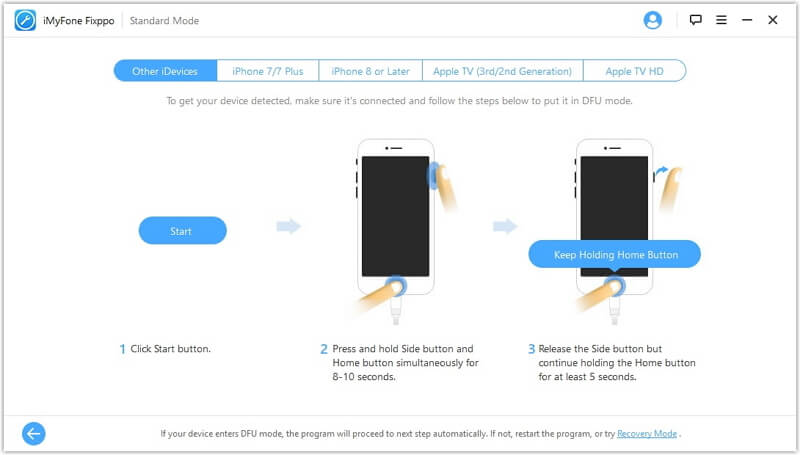 Step 3.Download the firmware after the program detect.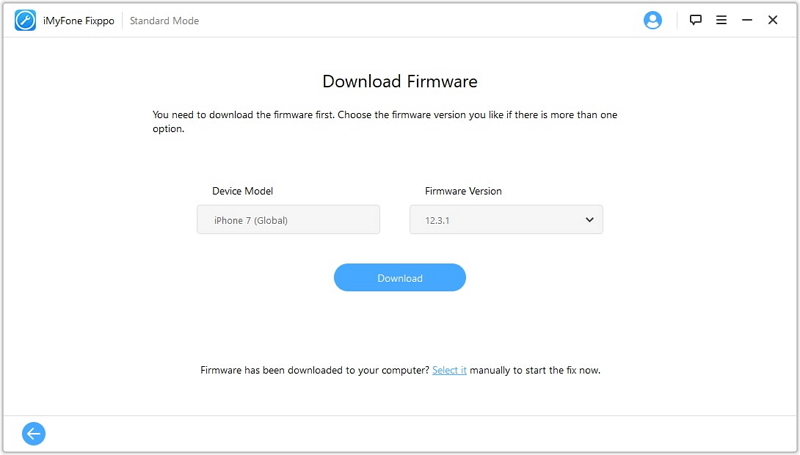 Step 4.Keep waiting for the procession finished. Then you can reopen your Apple music app to play again.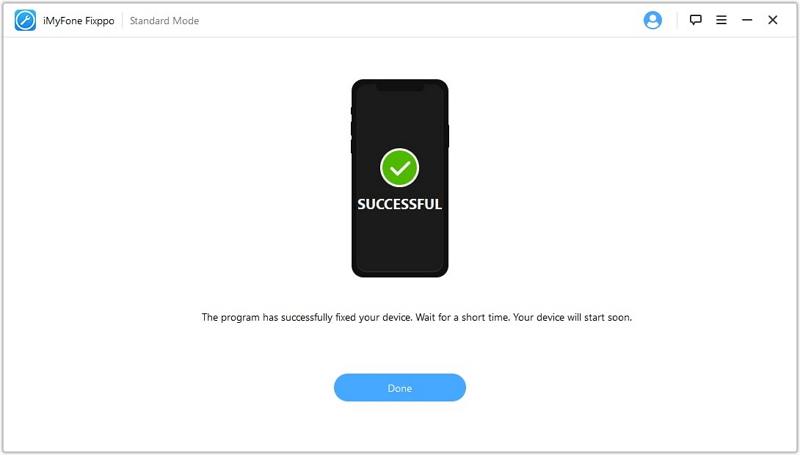 FAQs Related to Music not Playing on iPhone
1

Why iPod won't play downloaded music?
Ensure that your iPod is in the 'play' mode instead of the 'pause' mode so your downloaded music can play seamlessly. Also, set volume at a reasonable level.
2

Why is my Apple Music not playing on IOS 16?
If your Apple Music app is not updated to the latest version, it will not let you play the music. Apple keeps pushing the iOS updates to update the bug fixes that will sort out this issue. So, update your music app.