Question
There is no screen cover or case on my iPhone 6 running iOS 16 but the proximity sensor doesn't work. Does anyone else have this problem? How do I fix iPhone 6 proximity sensor not working?
The iPhone proximity sensor is designed to detect any object near the screen and it is used on your iPhone to make the display sleep when you are making a call. This function is important in that it prevents you from touching the display unintentionally when you're making a call. It is also very useful for saving battery life.
If your iPhone sensor is not working, the following are just some of the troubleshooting options you can try.
5 Tips to Fix iPhone Proximity Sensor not Working
1

Turn the iPhone On/Off
A restart is sometimes all you need to get your device to function normally again. Power off the phone by pressing the power button for a few seconds and slide the slider to the right. Wait a few seconds and then power on the device. See if the sensor is working again. If still, the iPhone sensor is not working, then keep reading.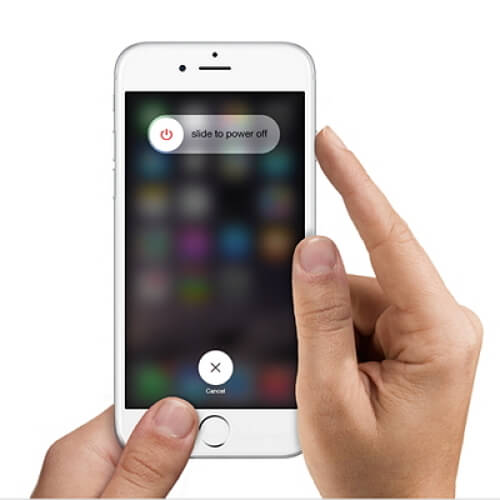 ---
2

Force Restart the Device
Another great way to fix just about any issue you may be having with your iPhone including iPhone proximity sensor setting which is to force restart the device. To do this press and hold the Home button and the Power button at the same time. When the Apple Logo appears, release the buttons. If that doesn't solve the problem, try our third solution.
.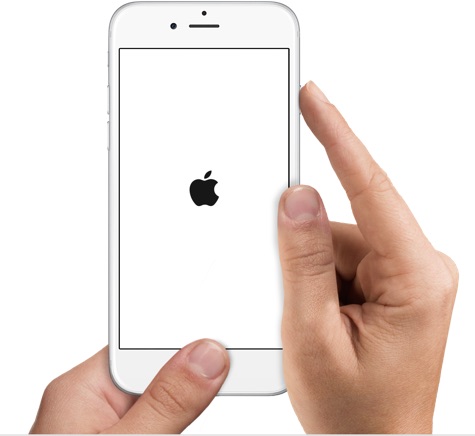 ---
3

Update iOS
An iOS update (iOS 16 is available now) can help fix some bugs that may be causing problems with your device. If your device's software hasn't been updated, try updating it to see if this might fix the problem about proximity sensor iPhone.
Step 1: Connect the device to a power source and ensure a Wi-Fi connection, and then go to Settings > General >Software Update.
Step 2: The device will check for the availability of an update. If one is available, click on "Install" and wait for the process to be completed.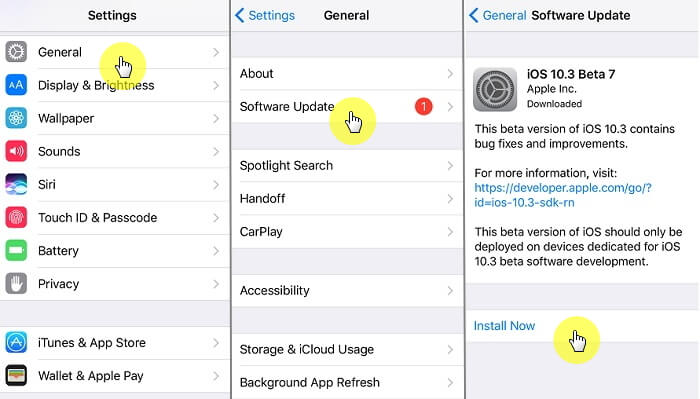 ---
4

Fix iPhone Proximity Sensor not Working without Data Loss
If you do all the above and you still have the problem that iPhone sensor is not working, there may be a software issue and as such you may need an iOS system recovery tool like iMyFone iOS System Recovery (compatible with iOS 16) to help you fix it. This program is the best simply because it is easy to use and will fix your device without the risk of data loss. Here are some other features of iMyFone iOS System Recovery:
You can use iMyFone iOS system recovery to fix any iOS issue including a device stuck in recovery mode, stuck in DFU mode or one that simply won't start.
There are 3 options: Standard Mode, Exit Recovery Mode, Advanced Mode. You will not lose any of your data during the repair process if you choose the Standard Mode.
Repair is quick and easy. In just a few minutes, your device will be back to normal.
Supports almost all iOS devices and iOS versions including iOS 16.
How to Use iMyFone iOS System Recovery to Fix Your Device
Download and install the program to your computer and then follow these simple steps to fix the device.
Step 1: Launch the program and then click "Standard Mode" on the main interface to begin.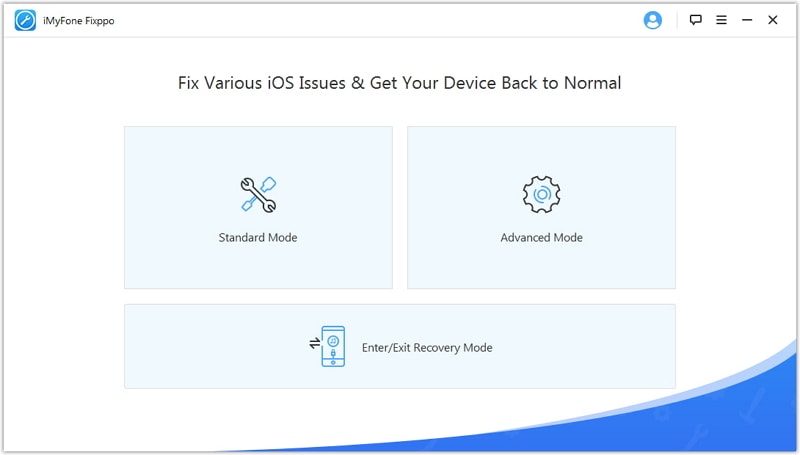 Step 2: Connect the iPhone using USB cables and then put your device into DFU mode or Recovery mode, then it will be detected by the program.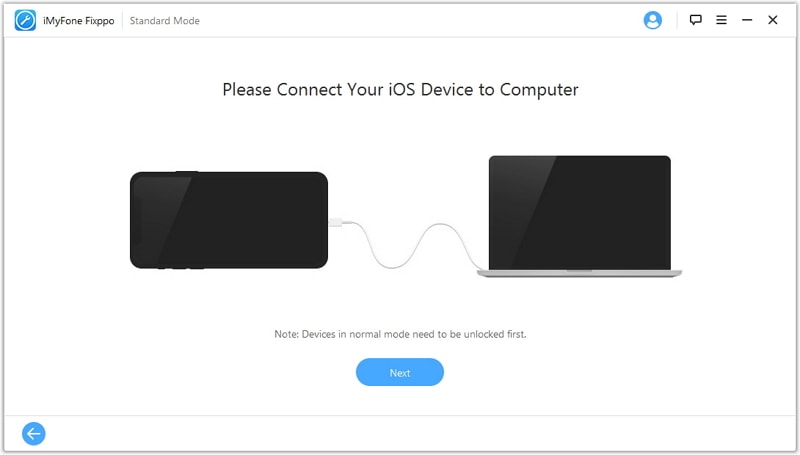 Step 3: You may need to download the device's firmware. Click "Download" and then wait for the download process to be completed.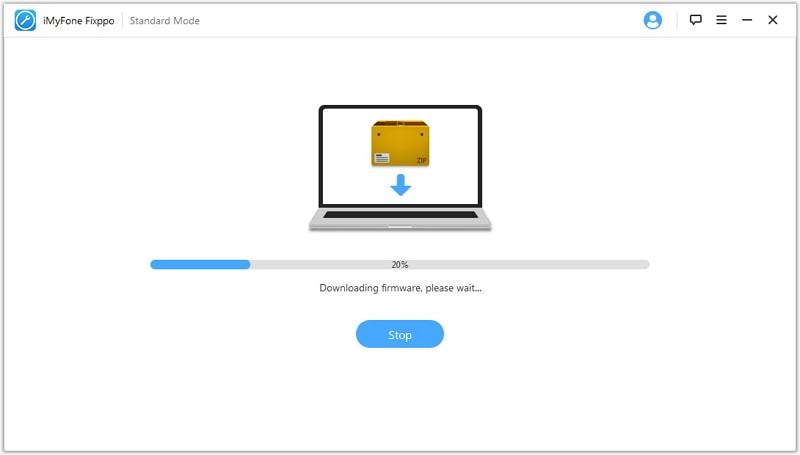 Step 4: When the download is complete, the program will immediately begin repairing the device (iOS 16 supported). The device will then restart in normal mode and it should work normally again.
---
5

Restore Your iPhone from iTunes
When all else fails, you can restore the device from iTunes. This action usually factory resets the device which means you will lose all the data and settings on the device. It is therefore important to have a iPhone backup before doing this.
Step 1: Connect the iPhone to the computer and then open iTunes.
Step 2: On the summary tab, click "Restore" and wait for the process to be complete.

You can then set up the device as new or selectively restore from a backup.