Question: Whenever my contacts send a recording on WhatsApp I can't hear voice message on it, how can I fix this? I have an iPhone 8 running iOS 12.
WhatsApp is one of the most popularly used iOS and Android messaging apps. But, as any other smartphone apps, it's far from perfect and has a few quirks. One of the problems that WhatsApp users may encounter is that WhatsApp voice message has no sound. This problem even occurs in iOS 12. We'll be exploring this issue and showing you some different ways to fix it.
1. How to Increase WhatsApp Voice Message Volume
We're first going to show you the official fix to increase WhatsApp voice message volume that WhatsApp suggests. Try this method before using any of the others.
1. Tap on the voice message to start playing it.
2. While the voice message is playing, press the "Volume Up" button to increase your device's volume.
3. After increasing the volume, play the media again.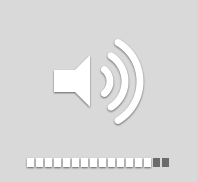 Not all iPhone users are aware that there are two sound settings -?one for media and another for the iPhone's features (e.g. ringtones, notifications, etc.). Thus, this is worth checking.
2. How to Fix WhatsApp Voice Message No Sound
Another issue that you might have experienced is with your Bluetooth earpiece and you can't hear WhatsApp voice notes on your ear iPhone. This is usually not a WhatsApp problem and can be fixed with these steps.
1. Launch the "Settings" app and tap on "Bluetooth".
2. Tap on the info symbol next to your earpiece followed by "Forget This Device".
3. Reconnect the earpiece and try listening to the voice message again.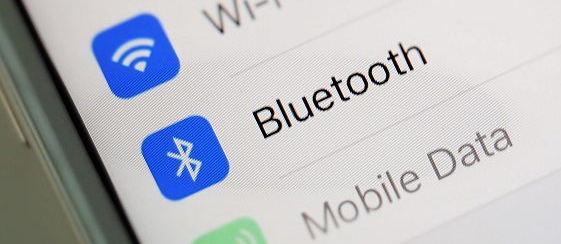 By doing this, a fresh connection is established between your iPhone and Bluetooth earpiece.
3. Recover WhatsApp Voice Messages without Backup
Do you worry about occasionally delete vital WhatsApp voice messages and have difficulty in recovering the WhatsApp data without backup? iMyFone ChatsBack (iOS 16 supported) is worth of trying. You can use the program to recover the WhatsApp voice messages directly from iOS device without backup. Some of this program's main features are:
Recover deleted WhatsApp messages and attachments directly from iOS/Android device, Google Drive backup or iTunes backup.
It provide you preview recoverable WhatsApp data before performing the final recovery.
It can get deleted WhatsApp & WhatsApp Business data to iPhone/Android device.
Restore backups from iTunes, iCloud.
It enable you to recover WhatsApp data to PC as HTML/PDF/Excel/CSV files.
It is compatible with the newest iOS/Android device.
You can be assured that with this program you'll effectively fix the issues you're experiencing with WhatsApp.
The benefit to using this method is that your existing WhatsApp data won't be overwritten, and the WhatsApp data will instantly be available on your iPhone. This tool is completely compatible with iOS 15.
Conclusion
We're constantly seeing complaints of, "I can't hear voice message on WhatsApp", and we understand how frustrating it can be. It's our suggestion that you use this guide to fix the issue that you have and, if you can't fix it, use iMyFone ChatsBack to recover your voice messages and listen to them on a computer instead. If you have any questions or feedback on how this guide helped you.Feel free to comment below!