How to Download Audio from Facebook Video with Topclipper- Step by Step
Category: Videos Maker
6 mins read
We've all been there before, scrolling through Facebook, and suddenly, a video appears that we have to share with our friends (or ourselves). You immediately think, "I need this as an audio clip!" but don't know how you could get it.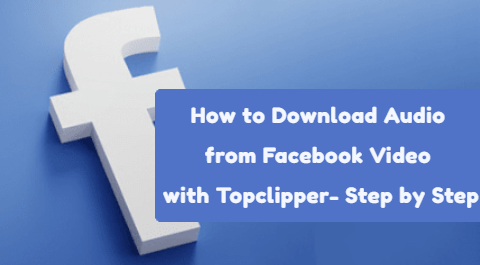 Lucky for you, iMyFone TopClipper has got your back! In three easy steps, you can transform any Facebook video into an audio clip that is yours forever. Keep reading if you want to learn the secret of downloading audio from Facebook videos - even though it's more like a basic math equation than some mystical spell!
How to Download audio from Facebook video in 3 steps 
Do you want to save and listen to the audio of a Facebook video for completely free? With iMyFone TopClipper's Extract Audio from Facebook convert into video feature, downloading audio from any Facebook video has never been easier. Here are 3 simple steps to show you how. 
Step 1. Copy the Video URL
The first step is to copy the URL of the Facebook video you wish to download. To do this, navigate to the desired Facebook video and click on the three dots at the top right corner. Then click "Copy Link", which will copy the facebook video URL onto your clipboard. 
Step 2. Paste into TopClipper's Extract & Save Audio Page
Once you have copied the link, it's time to paste it into TopClipper's Extract & Save Audio page. Open up TopClipper and go to their Extract & Save Audio page and paste in the URL of your desired Facebook video. 
Step 3. Download Your Desired Audio
After pasting in the link, all that's left is for you to hit "Download" and then wait for your audio file download to begin for a few moments. You can then choose where to save your newly downloaded audio file on your computer or device. 
iMyFone TopClipper is an excellent Facebook video downloader and also can convert into high-quality audio– no matter how long or short it may be! All it takes are three simple steps – finding the URL of your desired video, pasting it into TopClipper Extract&Save Audio Freely and customizing your settings before downloading your finished file. With this powerful tool, anyone can extract sound snippets from their favourite videos in no time!
Best Free Methods to Download Facebook Video- TopClipper
Downloading video from Facebook can be a tricky task to do, especially if you don't have the right tools for the job. Fortunately, there are several free methods available that make it easier to download and store videos from Facebook.
One of the most popular of these is iMyFone TopClipperwhich provides users with an easy-to-use interface for downloading Facebook videos. Below are step-by-step instructions on how to use TopClipper to download a Facebook video.
Step 1

Accessing the Video 

The first step in downloading a video from Facebook with TopClipper is accessing the video you wish to download. This can be done by visiting the post of your desired video or going directly to your profile's saved sections, where all of your uploaded content or liked content can be found. 
Step 2

Copying Video Link  

Once you have accessed the post containing the video you wish to download, hit "Copy Link" next to the post's timestamp. This will copy a link that can then be used for downloading through TopClipper. Alternatively, copy and paste the URL address into your web browser after obtaining it from the source page if the COPY LINK option is unavailable on your device.  
Step 3

Paste the Link into TopClipper 

After copying your desired video's link onto your clipboard via Copy Link button or pasting it manually into a web browser, open up TopClipper and paste that link onto their main page marked "Paste Video UR " Once pasted, click on the "Start" button.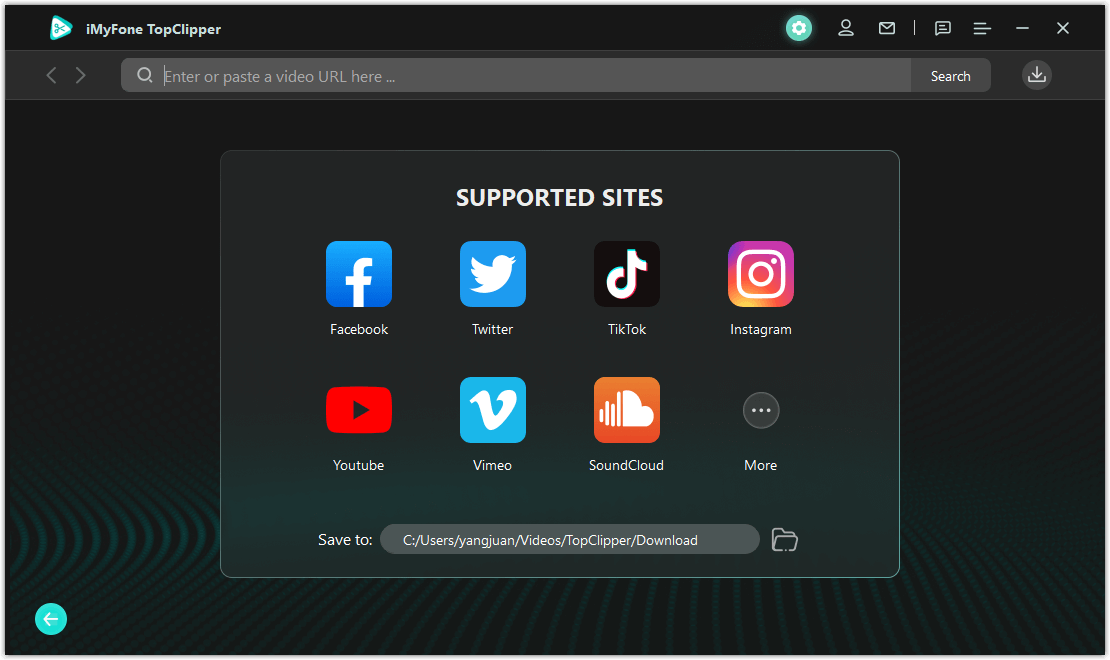 You will begin the loading process, and soon after that, you will see two options: Download (HD) & Download (SD). Both options allow users to download their desired file in either High Definition (HD) or Standard Definition (SD) resolutions depending on their preference and internet availability.  
Step 4

Download Your File 

After selecting either HD or SD resolution type, tapping/clicking the "Download" button at the bottom of the page will start downloading process and shortly afterwards file should appear in the Downloads folder/directory of the device (if the auto-download setting is enabled) otherwise user will have to locate the downloaded file manually within downloads folder/directory before playing/sharing it with others etc.
Best Free Methods to Download Audio from Facebook Video- TopClipper
In the digital age, downloading audio from Facebook videos has become an increasingly popular way to get music and recordings. Whether you're using it for personal or professional use, there are a number of tools available to help you download audio from Facebook videos quickly and easily.
One of the most reliable and user-friendly methods is iMyFone TopClipper – a free online tool that enables users to trim, clip, and download audio (as well as video) from any public or private Facebook page. Below are easy steps on how TopClipper works and how you can use it to convert Facebook video into audio.
Step 1

Copy the Link to the Video 

The first step in downloading audio from a Facebook video using TopClipper is to copy the link of the video you want to download. Go directly to the desired video and copy its URL by pressing Ctrl + C (or Command + C if you're on a Mac). This will automatically copy the link so you can paste it into TopClipper. 
Step 2

Paste the Link Into TopClipper 

Once you have copied the link, go back to TopClipper and paste it into the designated box by pressing Ctrl + V (or Command + V if you're on a Mac). After pasting it into TopClipper, click "Extract Audio" and wait for it to process your request. 
Step 3

Download Your Audio File 

Once TopClipper has finished processing your request, it will direct you to another page where you can preview and download your audio file. Click "Download Audio" at the bottom of this page and wait for your file to begin downloading.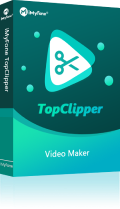 1,000,000+ Downloads
Additional Features
iMyFone TopClipper offers several additional features for users who require more specific editing capabilities when extracting audio files from Facebook videos. These include:
Ability to upload multiple videos simultaneously (up to 5)
Ability to trim/clip multiple sections of each uploaded video and save them separately as separate downloadable MP3 files
The ability to merge multiple clips together into one file
The ability to insert images/logos into their downloaded MP3 files
The ability to customize output settings such as bitrate type (128Kbps-320Kbps), sample rate (44100Hz-48000Hz) etc
Conclusion
iMyFone TopClipper is an effective solution for anyone looking for an easy way to download the best quality audio from Facebook videos without any hassle or cost associated with it - making it an ideal choice for individuals looking for a quick solution without having too bother about technical details or complex processes involved in manipulating digital media formats.
Thanks to its intuitive interface design, comprehensive feature set, and lack of cost barriers, there's little doubt that TopClipper remains one of the best free methods available for downloading audio files from Facebook videos today.