Can I Edit TikTok Videos after Posting - Full Guide in 2023
Category: Videos Maker
4 mins read
Can I edit TikTok videos after posting? --- Actually, the answer is "No".
But, you can save the TikTok videos on your device and then delete the previous one. Then, quickly re-upload it without losing any edits. But what if you didn't backup the original video ahead of time? Or, you just don't want your TikTok videos to be watermarked? Now, the problem has been solved. We provide you with 3 best tools to help you edit TikTok videos afer posting.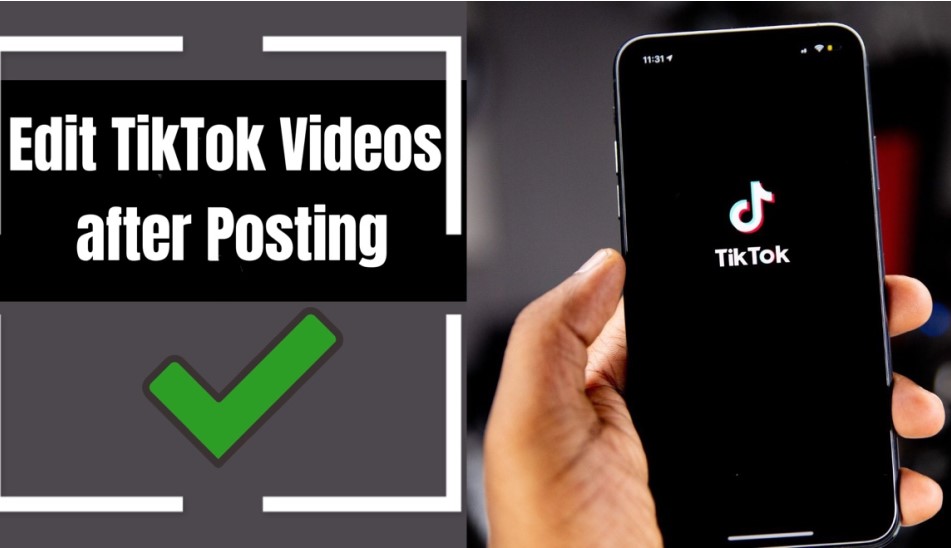 Part 1. 3 Best Tools Help You Edit TikTok Videos after Posting
1

iMyFone TopClipper
---
iMyFone TopClipper must be your first choice if you want to edit your TikTok videos after posting. If you have not back up your TikTok videos before, then you can use iMyFone TopClipper to save your TikTok videos without watermark. If you are not satisfied with your TikTok videos, then you can use the second features to make a slightly difference! With this tool, you can free your hands on cropping videos. Let's see how it powerful it is!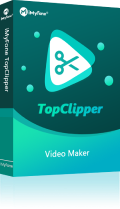 1,000,000+ Downloads
Key features of iMyFone TopClipper:
Remove TikTok watermark of video and make it same as the previous one.
Recreate popular TikTok videos automatically without any skills.
Edit your TikTok videos with complex and multiple kinds of features.
Free your hands on editing TikTok videos and finish the whole quickly.
Get more free likes as well as followers and help you get on TikTok fyp.
100% Free, 100% Working!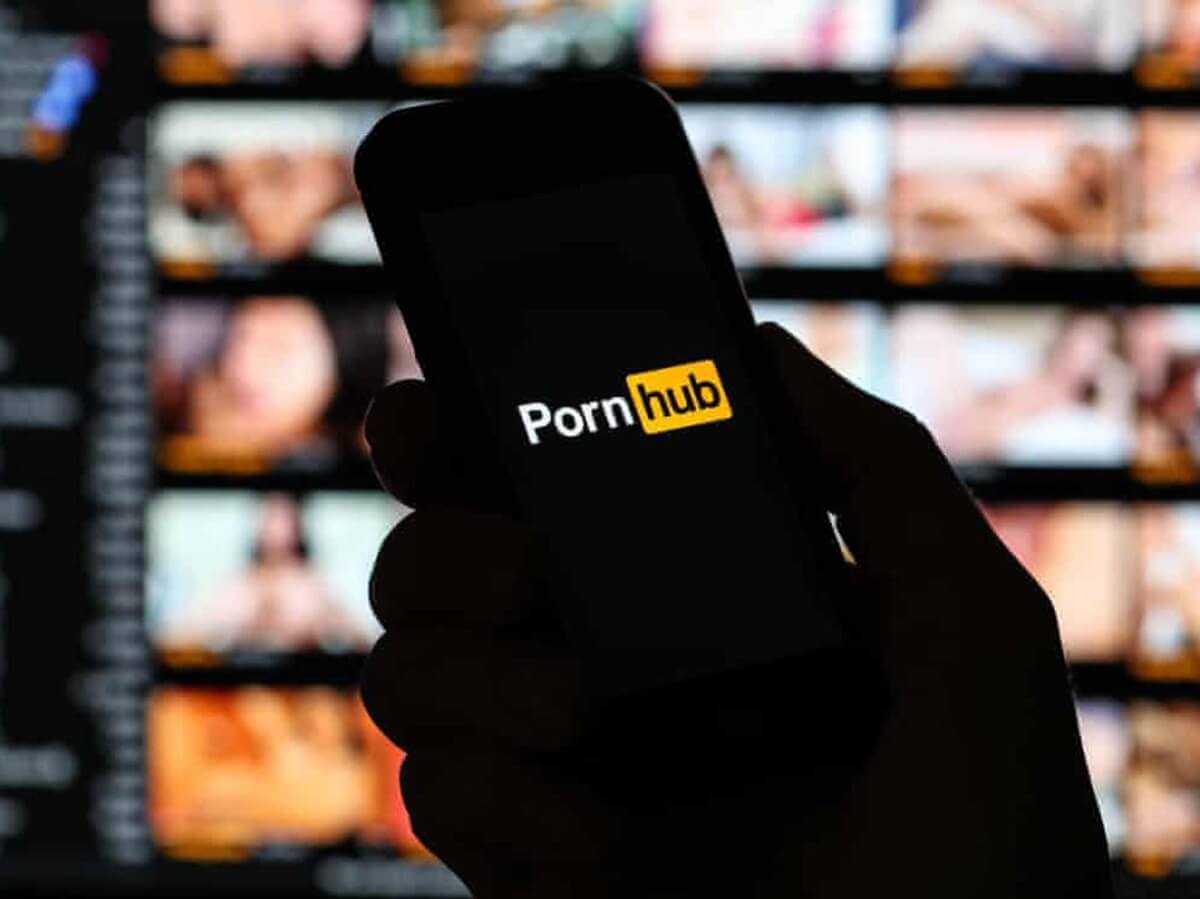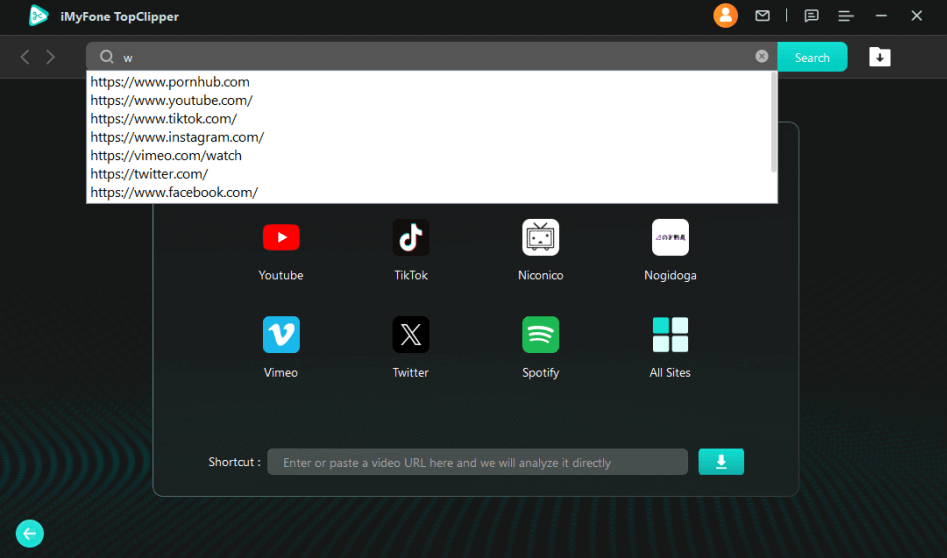 Limited Time 10% OFF Coupon Code for iMyFone TopClipper: TC10OFF
If you follow the steps below then you will get an exact same TikTok video. This method is for anyone who forgot to back up the original TikTok video that saved it in advance. Please follow us step by step. You can watch the video guide below or just watch the text guide.
Step 1. Launch iMyFone TopClipper. Choose Remove Watermark mode.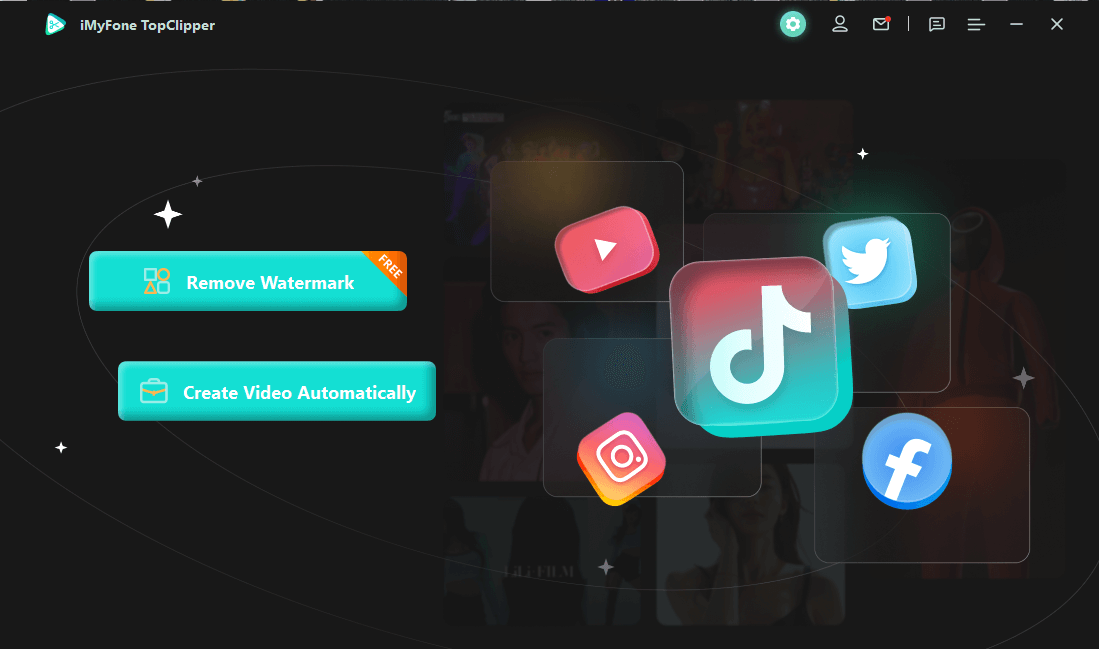 Step 2. Choose the TikTok video that you want to re-upload and copy its URL. Paste its URL into the search bar. Click Search.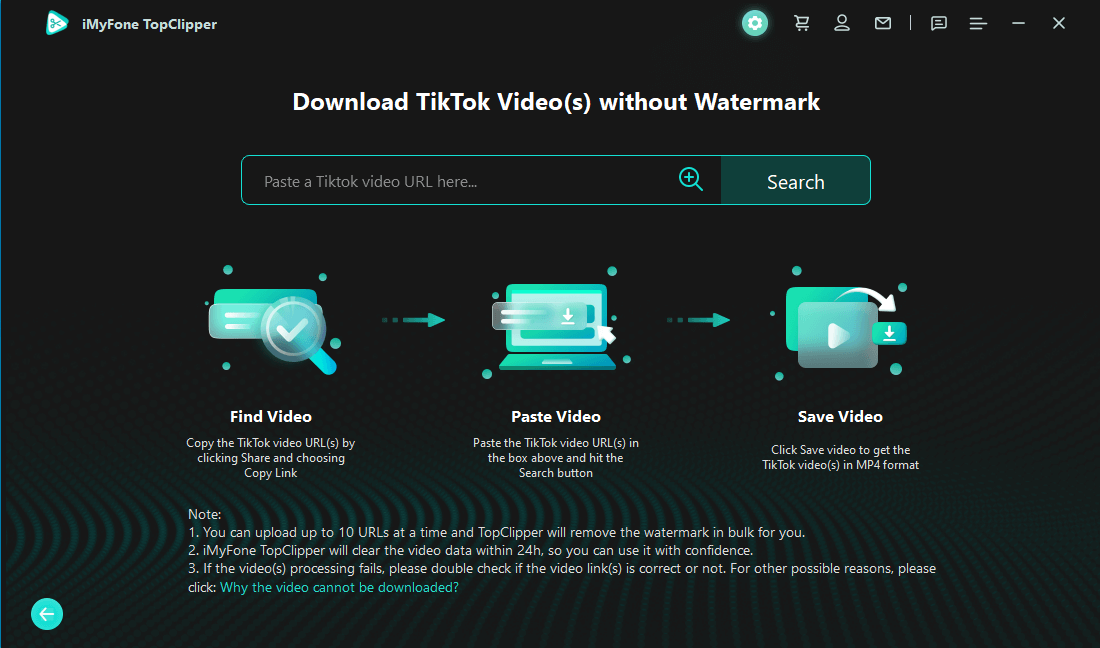 Step 3. TopClipper will then remove its watermark. You need to wait for a while. Next, you will enter the interface: Preview Video. After that, please click Start Creating instead of Save Video.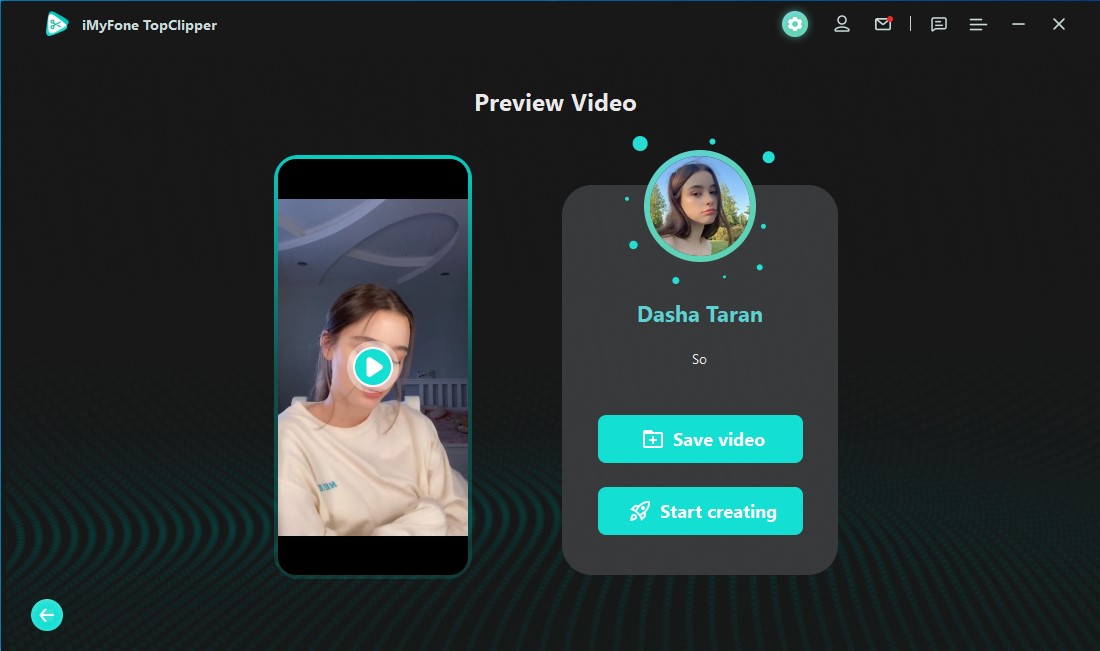 Step 4. Then, TopClipper will start to process your TikTok videos, the whole process will take a few seconds.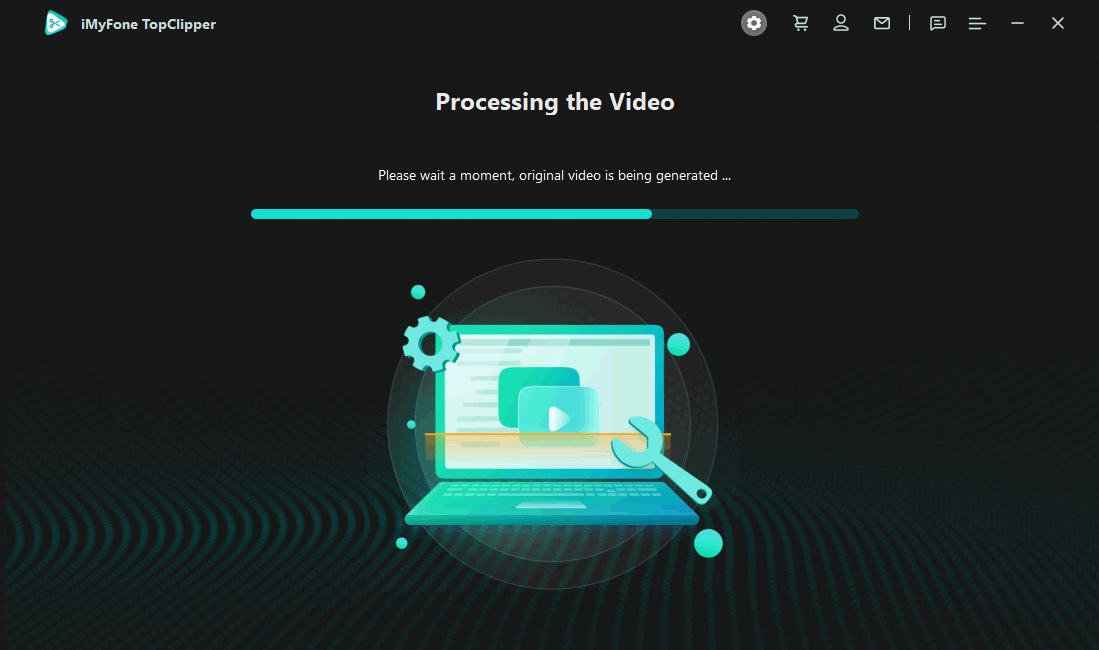 Step 5. Finally, you can click Save to save the video to the computer folder. Congratulations! You now get a brand new video same as the previous one!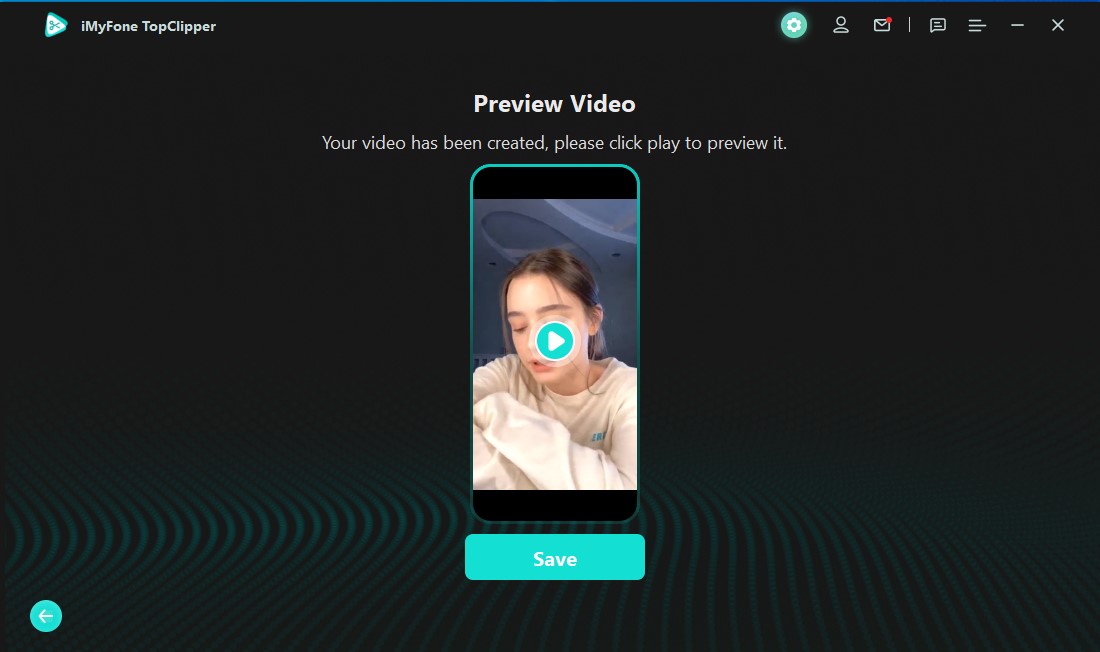 2

VEED
---
VEED is an online video editor that allows you to add subtitles, stickers and translations. You can also collaborate in the cloud and host videos online. Key features of this app, like one-click subtitling can lighten the burden of thinking for you. It allows you to share the video via URL, embed the video on the website. Its advantages and disadvantages are as follows.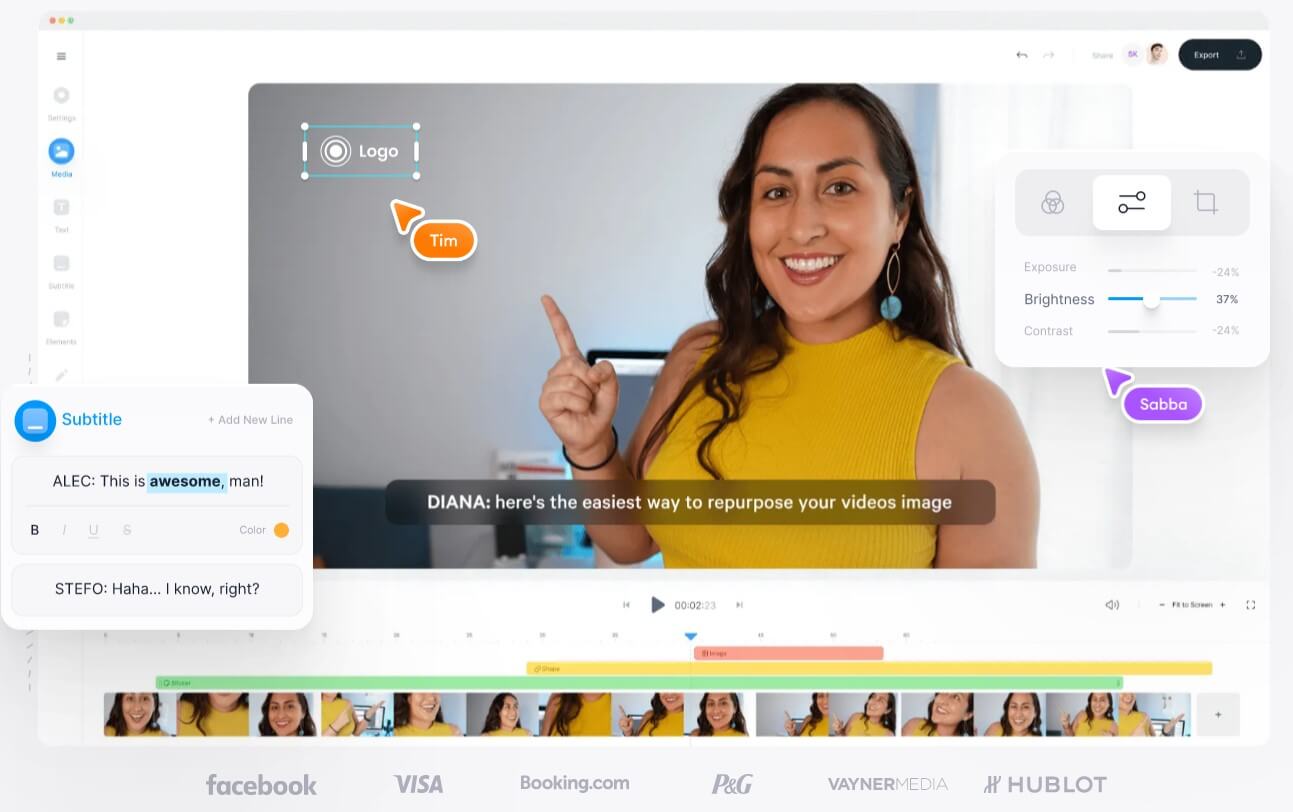 It provides clear, pleasant and easy to navigate user interface.
It provides progress bar animations.
It crashes every time you zoom in on the timeline.
It is very time consuming, especially for beginners.
You can see one of its reviews below.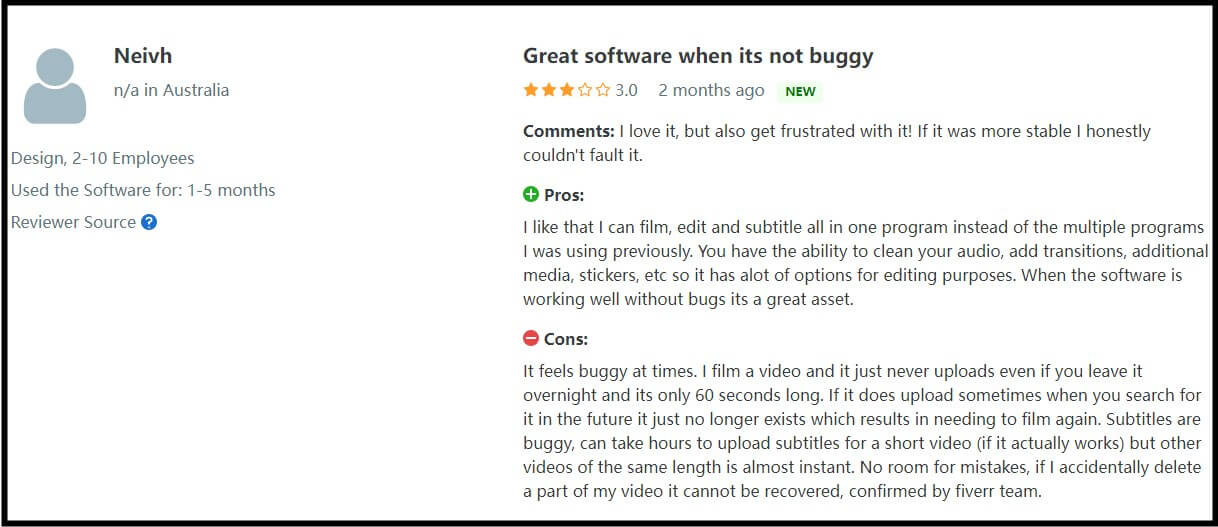 Corresponding comment link: https://www.capterra.com.sg/reviews/
3

Flixier
---
Flixier is another onling video editor. It has amazingly fast render times and doesn't require a high-end computer. It also has a Google Docs collaboration style that simplifies the communication of draft reviews and gives users easy access to massive cloud storage. It is suitable for individual entrepreneurs, small and medium businesses, and those who do not have a powerful computer.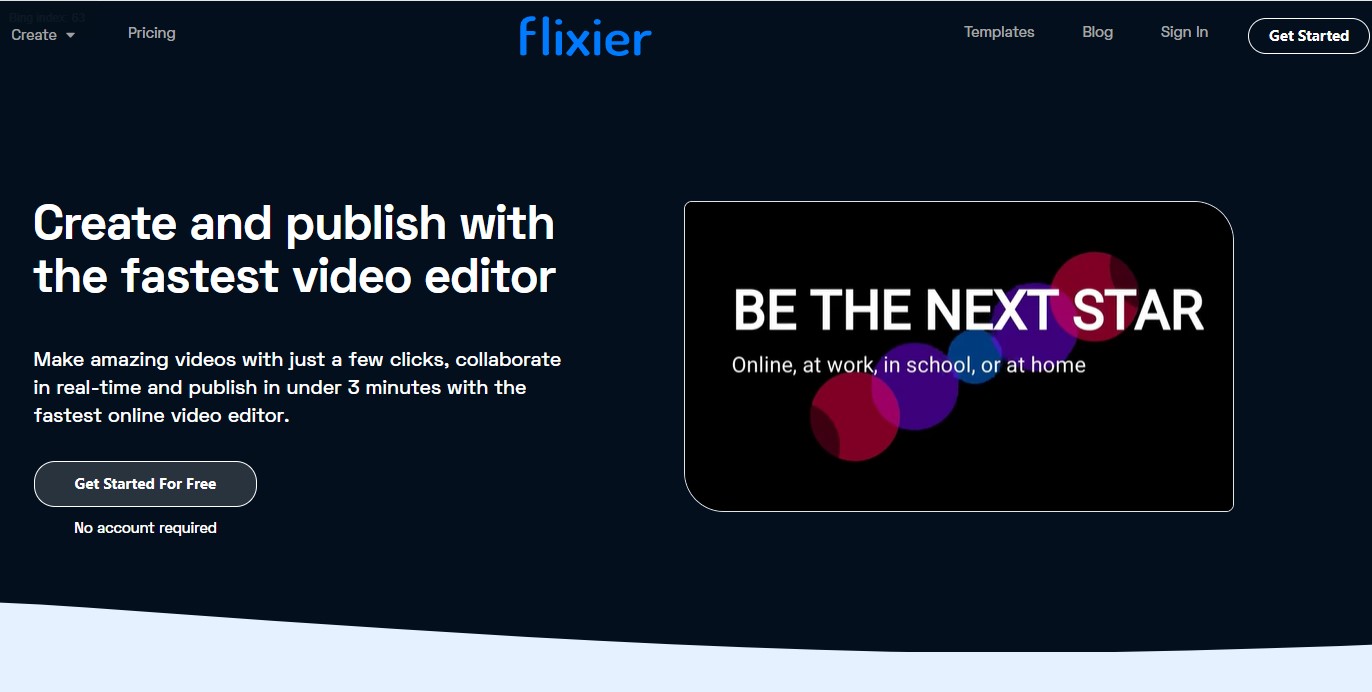 It can render any video in under 1 minute.
It simplifies communication with the author by commenting anywhere in the video.
Its ready-made templates are very limited.
It has no stock videos available, and stock images from the free stock library are only from Unsplash and Pexels.
It only provides customer support via email.
Some users commented on Flixier on reddit. Many people say this tool is a scam and it is too expensive. You can type "Flixier reviews" on your Google search bar, then you will see the scene below.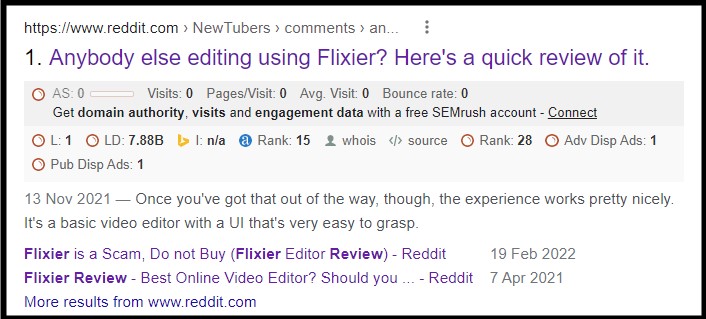 This is the corresponding link for the first search: Anybody else editing using Flixier? Here's a quick review of it.
Part 2. FAQs about Editing TikTok Videos after Posting
1

How to Edit a TikTok Description after Posting?

Hey, unfortunately, there's no way to go back and edit your description. Deleting and re-uploading a video is the only way to change your description. But you can try to use iMyFone TopClipper. Using this tool is the best solution, especially when you have deleted the posted videos but haven't backed them up in advance. All you need to do is to follow the steps we've mentioned above.
Limited Time 10% OFF Coupon Code for iMyFone TopClipper: TC10OFF
2

How to Edit a TikTok Caption after Posting?

A TikTok caption is similar to the TikTok description. It can not be changed However, we provide you with another method. Then, you can use it to edit your TikTok video after it's been uploaded. What you need to do is to delete the previous video, edit your TikTok caption and upload a new one. Or you can take iMyFone TopClipper a try!
3

How to Edit TikTok Hashtags after Posting?

Well, the answer is the same as the previous two answers. You can not add or delete hashtags after posting TikTok videos. You need to save your video and re-upload it. Then, make sure to type the hashtag before posting at the next time! But, we strongly suggest you to use the iMyFone TopClipper!
Conclusion
That's all for today's content. If you want to find a TikTok video maker to help you edit your videos, then you can select iMyFone TopClipper. This online TikTok video editor will duplicate your original videos and then recreate an identical video for you without the TikTok watermark. You can also upload your other videos to Reprocess new videos. If you want to have a try, then click the download button below!