Making Money on TikTok: A Guide to Monetizing Your Videos on the Platform
Category: Videos Maker
7 mins read
Looking to make money on the side? TikTok is a great way to start making some extra cash. With over 1 billion active users, there's a huge potential market for your content. All you need is a phone and an internet connection – we'll show you how to make money on TikTok by making videos in no time.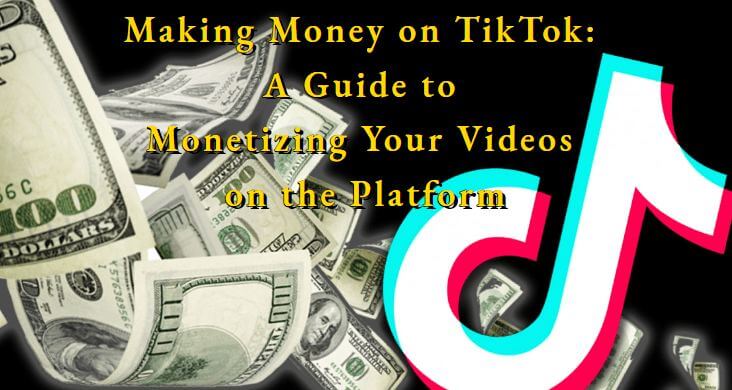 You could be the next big star on TikTok. With our easy-to-follow guide, you'll learn everything you need to know about making money on this popular platform.
Whether you want to start making videos for brands or just share your funny moments with friends, we have the perfect course for you. Read this article right now and start making money on TikTok!
How to make money on TikTok by posting videos in just 3 Steps 
iMyFone TopClipper's "Create Videos Automatically" feature provides users with the ability to easily and quickly turn any TikTok video into a brand-new, original, and eye-catching TikTok video.
The editing process is extremely simple and intuitive, allowing all users to produce unique content without having to learn any complex tools or software.
The automatic editing system also includes a range of preset filters and effects that users can apply to their videos in order to customize the look and feel of their content.
With this feature, users can take existing TikTok videos and make them their own by adding a personal touch or highlighting a specific part of the video.
This automated editing process allows even those who have no prior experience creating videos to quickly become professionals at making TikTok videos that stand out from the rest.
Furthermore, with TopClipper's "Create Videos Automatically" feature, you can easily repost these edited videos on your own account and start making money off them right away. This opens up huge potential for anyone looking to monetize their TikTok presence as they can now create more engaging content in less time than ever before.
With these features combined with the automated editing process provided by "Create Videos Automatically", TopClipper offers an unparalleled platform for creating stunning TikTok videos that will surely help you rake in more views on your posts!
Step 1: Download and Install iMyFone TopClipper
Go to the official website of iMyFone and download the iMyFone TopClipper program on your computer. After downloading, install the program on your device following the instructions given by the setup wizard. Once installation is complete, launch the program.
Step 2: Select the Mode for Downloading the Video
On the main interface of iMyFone TopClipper, select "Download Watermark-Free Video" mode. This will help you download videos from various video hosting websites without any watermarks or brands on them.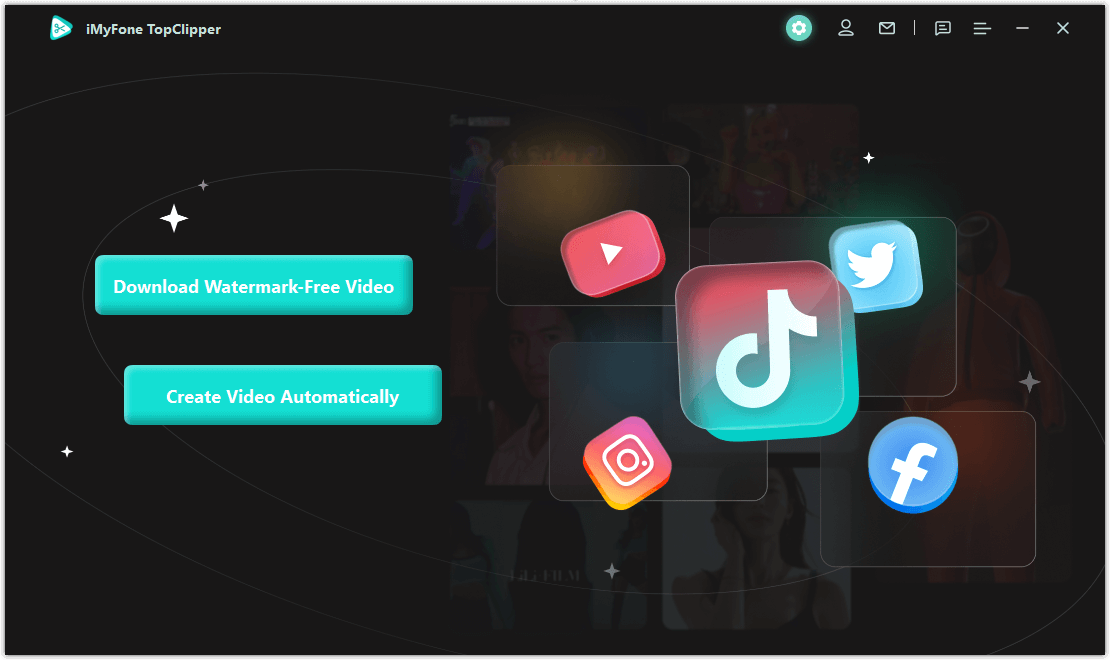 Step 3: Paste the Video URL into Input Box
Copy and paste the URL of the video that you want to download into the input box provided in iMyFone TopClipper. After pasting it, click 'search' or directly click on an icon of a video platform to open up its browser embedded in TopClipper. Locate and view your favorite video via this browser.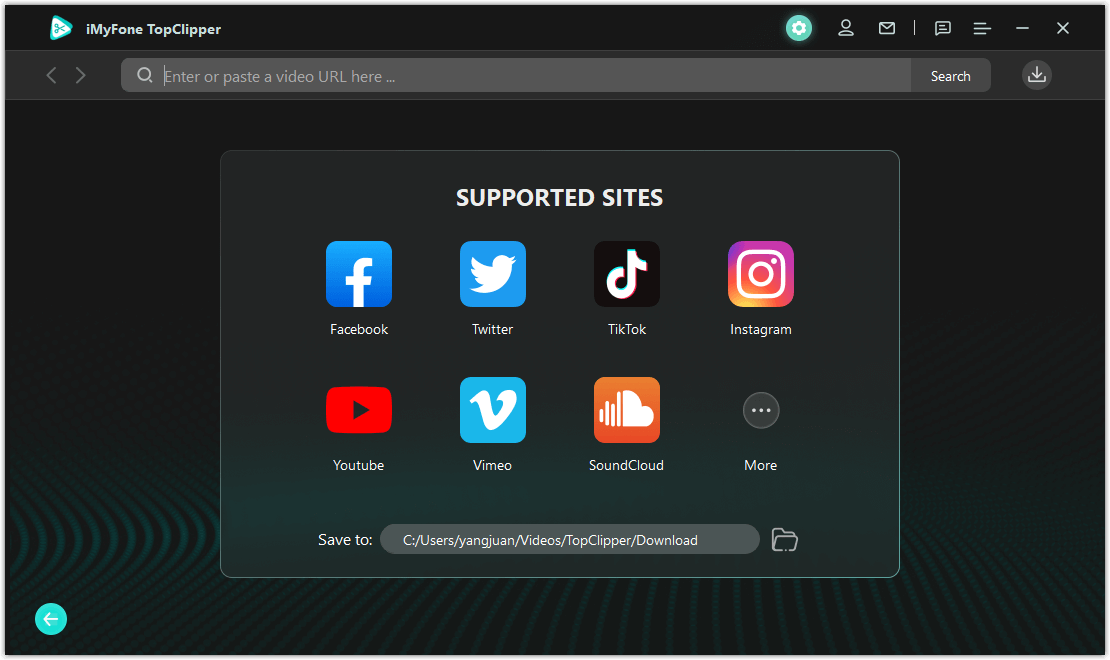 Step 4: Start Parsing and Downloading the Video
When iMyFone recognizes that the video exists and supports parsing, you will see a 'download' button light up which means you can now start parsing it and then downloading it afterward.
Click 'download' to enter into parsing page whereupon successful completion of parsing; choose from different resolution options available before downloading it automatically onto your device.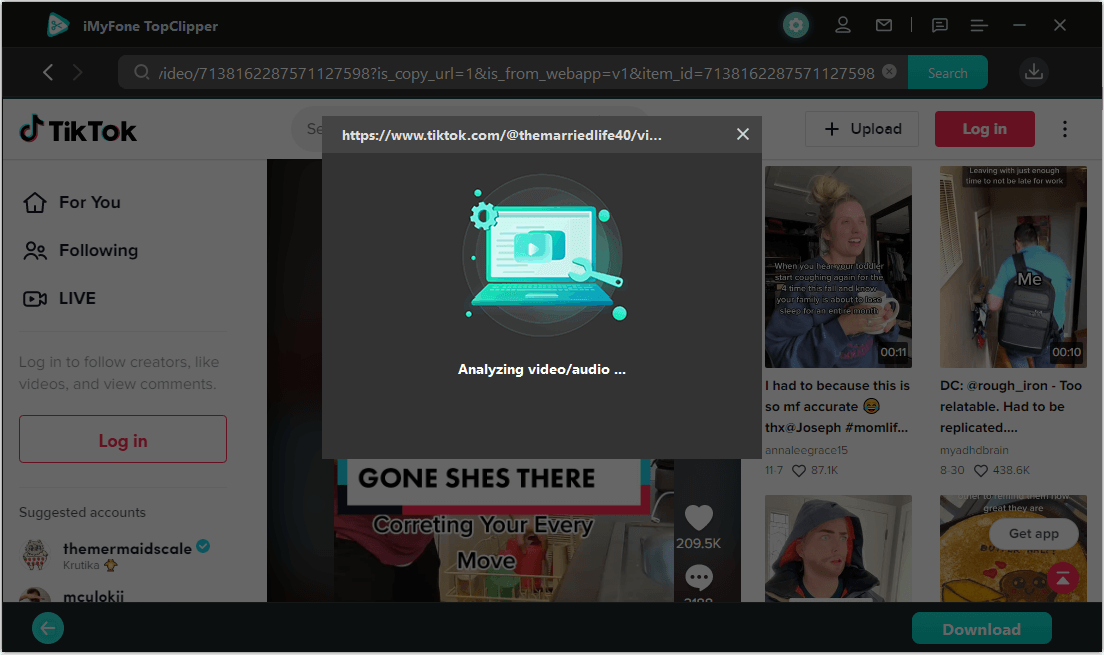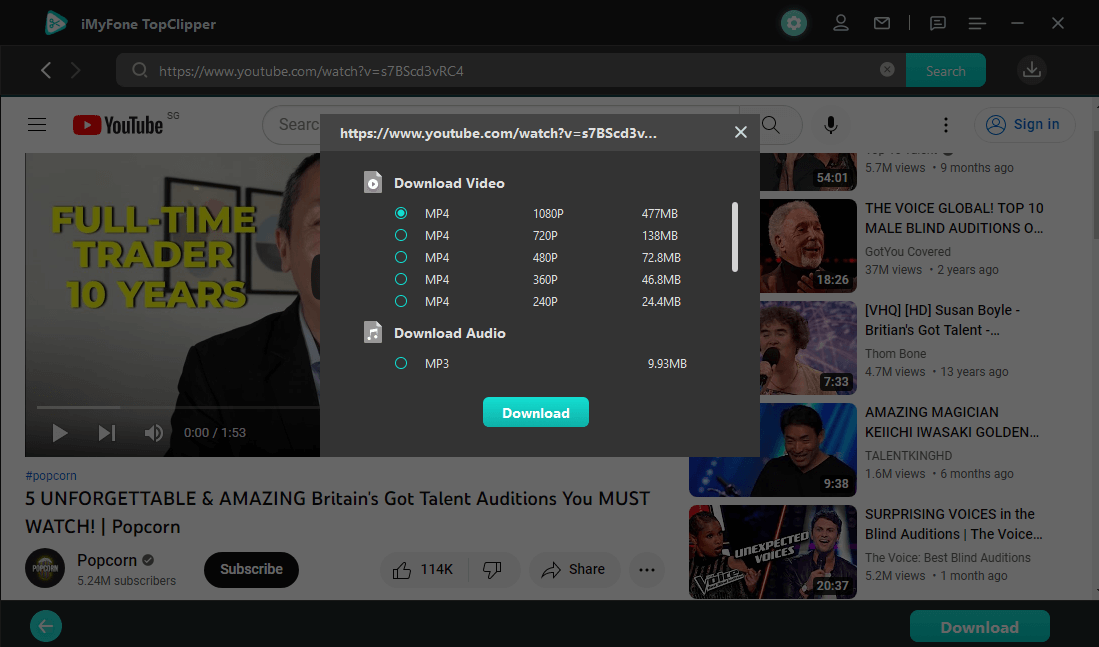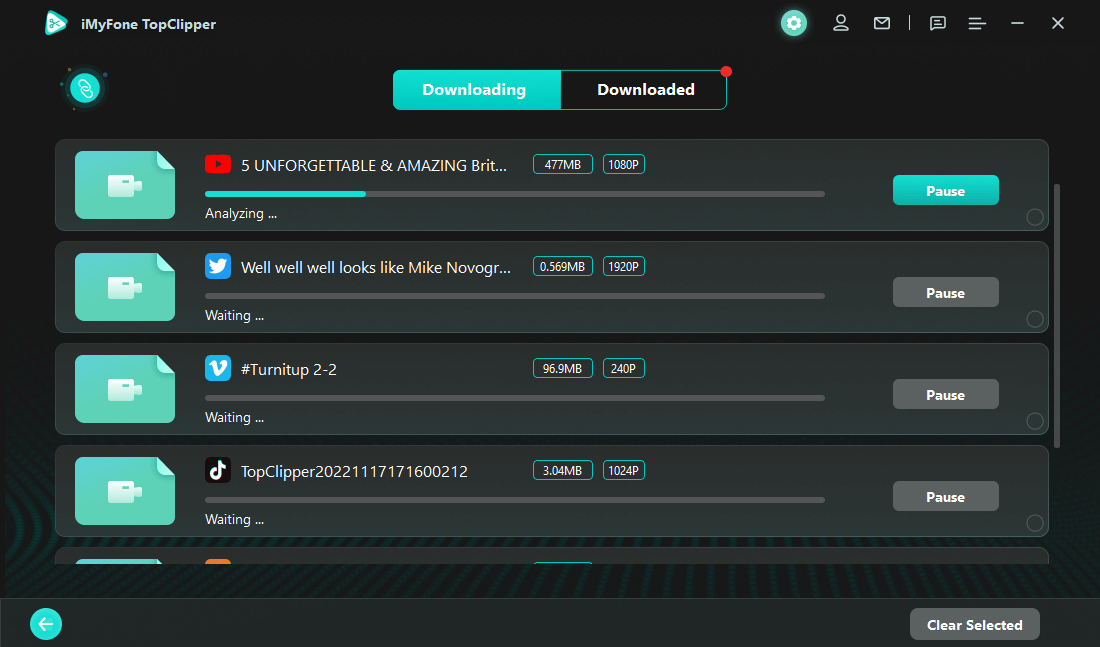 Step 5: Check for Successful Download
Once you have downloaded the desired video with iMyFone TopClipper, go to its download folder in order to verify if everything is alright or not with the file that has been saved onto your device's memory storage.If you find that everything is in order then congratulations!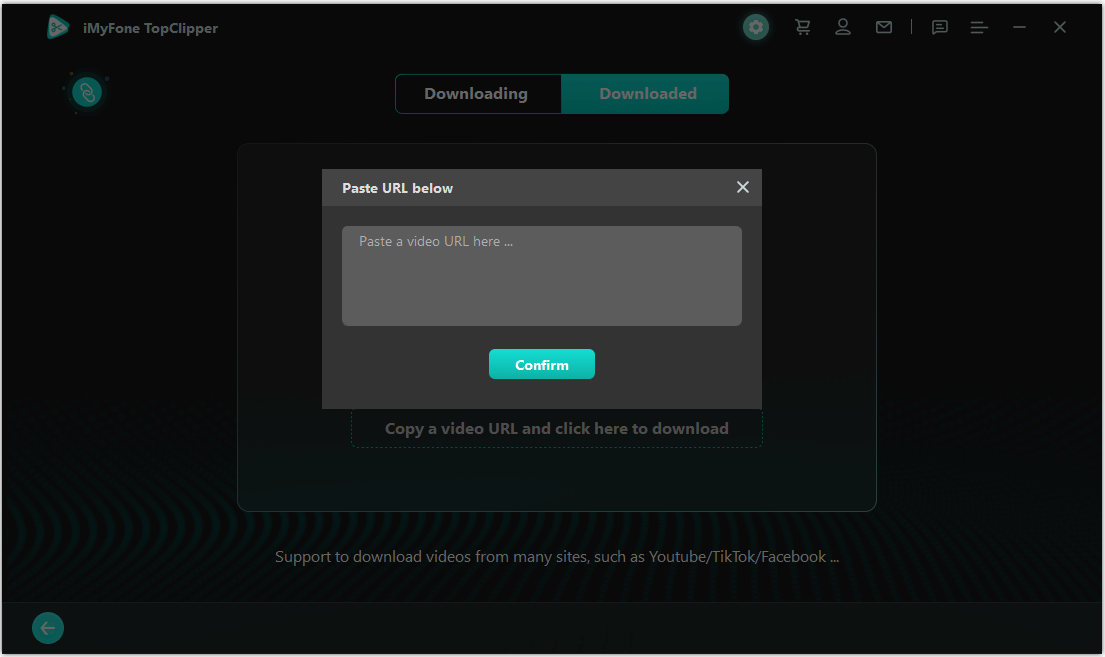 You have successfully downloaded a watermark-free high resolution quality video using iMyFone TopClipper!
Another way to make money on TikTok
1

Join the TikTok Creator Fund

Through the TikTok Creator Fund, users who have a creator account have the ability to make money off of their accounts. In order to participate in the program and start being paid by the platform, creators need to fulfill a number of requirements first.

Members of the Creator Fund are eligible to receive financial compensation depending on the number of people who interact with the material they provide.
---
2

Run TikTok ads

There are around 43% of TikTok users between the ages of 18 and 24. As a result of this, companies who wish to advertise their goods to Generation Z should strongly consider advertising on TikTok.

Advertisements on TikTok come with user-friendly technologies that are yet capable of reaching millions of people. However, regardless of where you are, all ad types allow you to customize your targeting according to age, geography, interests, and a variety of other characteristics.

You have the option of choosing one or a few layouts that are the most effective for representing your business. The following categories of advertisements on TikTok are among the most popular:

In-feed video: Have your video appear on the For You page of other TikTok users who fulfill the targeting criteria you have set.

The brand takeover feature enables your advertisement to fill the width of the whole screen for a brief period of time. After then, it is transformed into a video advertisement that plays during the stream. Create interesting challenges that inspire users to post user-generated material using the hashtag #challenge.

On TikTok, you may find these challenges under the area labeled "Discovery." This option is restricted to managed brands that operate in conjunction with TikTok sales agents and is not accessible to other businesses.

Experimenting with different kinds of TikTok advertising is something you may do. However, you should be aware that some of them are exclusive to certain kinds of accounts.
---
3

Selling Goods or Services

Merchandise, why not? This tried-and-true method may also be used for TikTok. Create merchandise from unique artwork, phrases, or the emblem of your company, and then market it on TikTok.

Include your current items in how-to guides or demonstrate your wares in conjunction with a current trend. If you are unclear about what to market, your audience is the best resource. To find out what people are interested in purchasing, you can either conduct a survey or ask them personally.

If you have a personal account, you should construct an e-commerce website in order to handle customer transactions and then advertise that website on your TikTok profile. Include a link to the shop in one of your videos, and urge your viewers to check out what you have to offer.

If you have a TikTok Business account, you will have the ability to link your account to e-commerce platforms like Shopify, BigCommerce, Square Online, and Ecwid shop.
---
4

Set up a TikTok shop

In order to bring the TikTok Shopping functionality to life, the company worked with Shopify. Official TikTok merchant status enables brands and artists to sell their wares directly inside the application.

Putting your items on display on in-feed videos lives, and product showcase tabs are made possible when you set up a TikTok Shop. You may sign up to become a seller via the TikTok Seller Center if you are qualified for this function.

If you become a seller, you will be able to manage your inventory, orders, creator relationships, promotions, and more. However, the selling center is not accessible outside of certain geographic areas.
TopClipper——Best tool for making money on TikTok by posting videos 
iMyFone TopClipper is a piece of software that gives users the ability to download videos from different online services including TikTok, YouTube, Twitter, and Instagram, as well as edit and re-edit such films.
It enables you to download videos without the watermark, which might be handy if you want to use the video for personal use or if you want to distribute it on other platforms without the original source being evident.
The program also has an editing component that enables users to cut, split, and combine video files, as well as add subtitles and effects. Because of these characteristics, it is possible to use it to re-edit videos as well as to generate new material.
Users of iMyFone TopClipper are given the ability to download videos at a rapid pace and choose the resolution of the video from 480P all the way up to 1080P, enabling them to get a video of the greatest possible quality.
Because of this function, you will be able to create high-definition videos that can be used for either personal or professional purposes, and you will be able to do so while maintaining the necessary level of video quality.
Users who want to guarantee that the movies they download are of the highest possible quality should make use of this handy function.
FAQs about how to make money on TikTok by posting videos 
1

Can I make money on TikTok by posting videos?
---
Yes, it is possible to make money on TikTok by posting videos. There are a few different ways to monetize your content on the platform, such as through sponsored content, brand partnerships, and affiliate marketing.
One way to earn money on TikTok is by working with brands to create sponsored content, where you are paid to create a video that promotes a product or service. You can also earn money by creating affiliate marketing campaigns, where you include a special link in your TikTok bio or in the video itself that directs users to a product or service. If someone makes a purchase through that link, you earn a commission.
Another way to monetize your TikTok account is by using the TikTok Creator Fund program, where eligible users can earn money based on the views they generate on the platform.
However, to be able to participate, the user should have a large following, or at least monetizable views, along with following TikTok's terms and conditions and community guidelines.
All of these methods are legal, as long as you comply with the platform's terms of service and disclose sponsored content and affiliate links in accordance with legal and industry guidelines. It is also important to note that TikTok has rules and guidelines that creators must follow, so be sure to familiarize yourself with them before trying to monetize your account.
2

How to create great video content?
---
Creating great video content can be a challenging task, but there are a few tips and tricks that can help you create videos that people will enjoy watching.
If you don't have good video content, you can still make great videos by finding your favorite videos on TikTok, YouTube, or other platforms, and using software like iMyFone TopClipper to download and re-edit them.
You can also use the software to add your own effects and captions, making the video unique. Keep in mind that this should be done only if the video is not copyrighted and it's allowed by the terms and conditions of the platform you get it from.
3

Why the original videos made by TopClipper are the same as the videos uploaded by myself?
---
Even though you may be cutting and editing the videos, they still contain the same footage, which means they will have similarities. TopClipper is a software that enables you to edit videos by re-arranging existing footage, but it doesn't change the actual footage.

It's important to note that it is illegal to use copyrighted material without permission, if you are editing and re-sharing videos that you did not create yourself, it is important to obtain permission from the original creator before using or re-editing the content.

Additionally, you should always credit the original creator, and make it clear that the content is being used with permission, to avoid any legal issues.
Conclusion 
In conclusion, TikTok can be a great platform to monetize your content through sponsored content, brand partnerships, affiliate marketing, and TikTok Creator Fund. To make money on TikTok, you must first gain a following by creating engaging and high-quality videos that align with the interests of your target audience.
One way to create great video content is by using software like iMyFone TopClipper to edit and re-edit videos from other platforms such as TikTok, YouTube, or Instagram. TopClipper allows you to download watermark-free videos, trim, split, and merge video files, and add effects and captions, which can be useful when creating custom clips.