"How to remove TikTok watermark for free?" You may have searched this question before. Because you want to share videos with someone else, but find the watermark on them. These are greatly affect the sense of experience. Now, this article will offer top 6 online means for free to help you remove TikTok watermark. And, we will also reply the frequently asked questions on the Internet.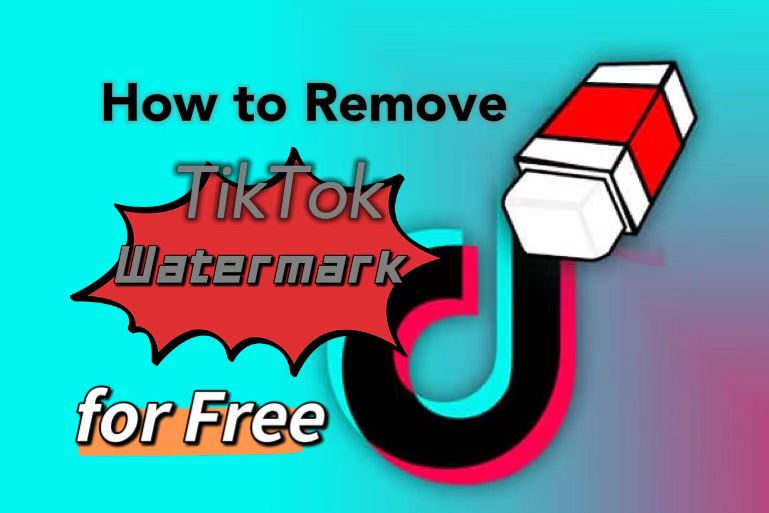 Part 1. 6 Online Ways to Remove TikTok Watermark for Free
01

Crop Out the Watermark
Easy to use:





Cropping videos are the easiest way. If you don't mind the modified aspect ratio, you can try this way. The steps are as follows.
Step 1.Open a video in your Photos app. Then, click Edit from the top right corner. Tap Crop from the row of options that appears at the bottm.
Step 2.Pinch and zoom to edit the dimension of your video to crop the watermark. Since the watermark will jump around, you need to crop multiple areas of the video.
Step 3.Finally, click Done to save your video.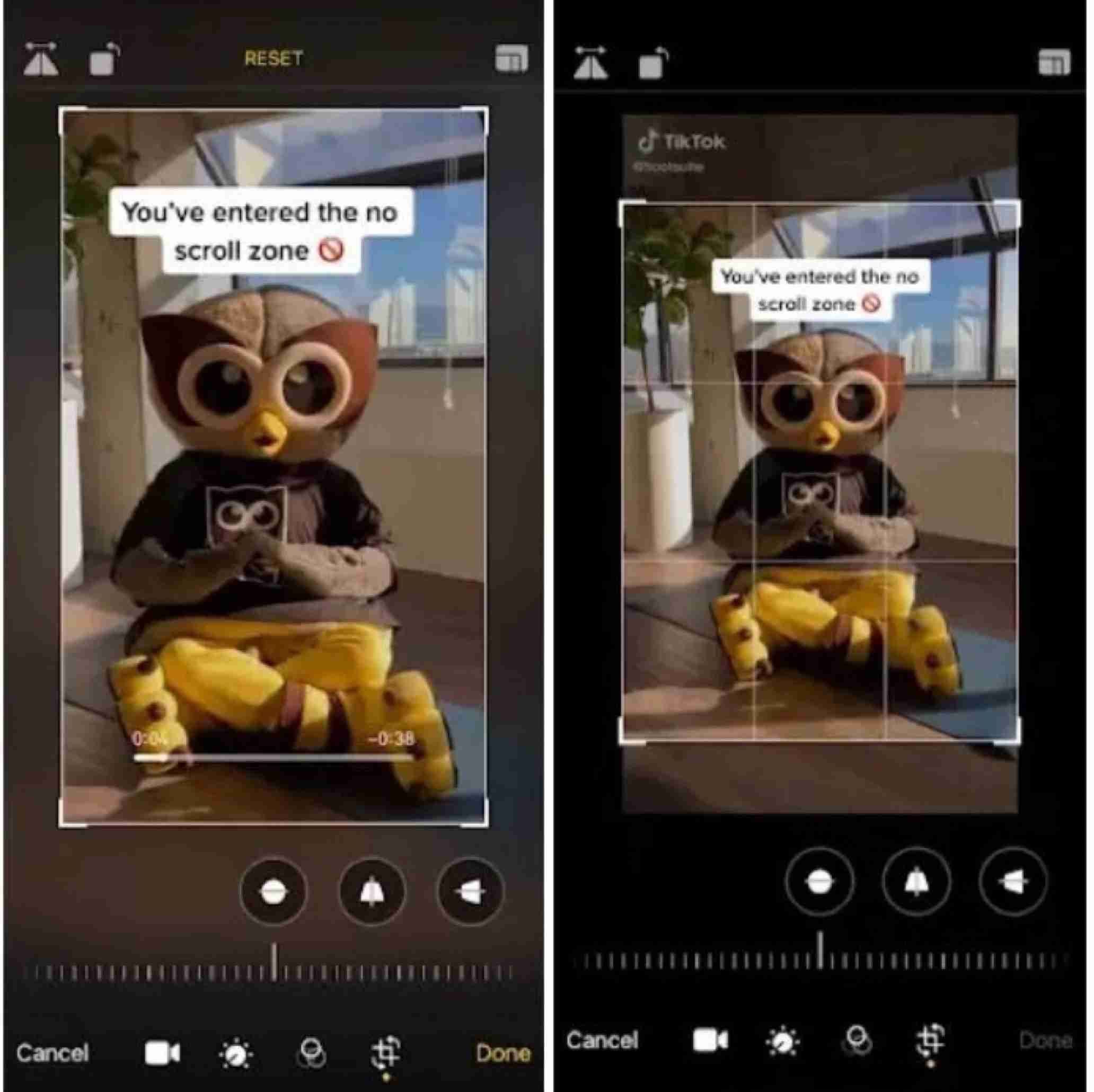 Note
Thought cropping out the watermark is the simplest method, it's not perfeact actually. Talking about its flows, it is only applies to videos without important elements around the watermark.
02

Download without Watermark
Easy to use:




As we all know, it is impossible to download TikTok videos without watermark directly. But to make up for this shortcoming, many online tools and third party apps have overcome it. Let's have a look!
1. Computer is Nearby
Step 1.Open TikTok and tap on the ellipsis button on your screen. Then, click Copy link.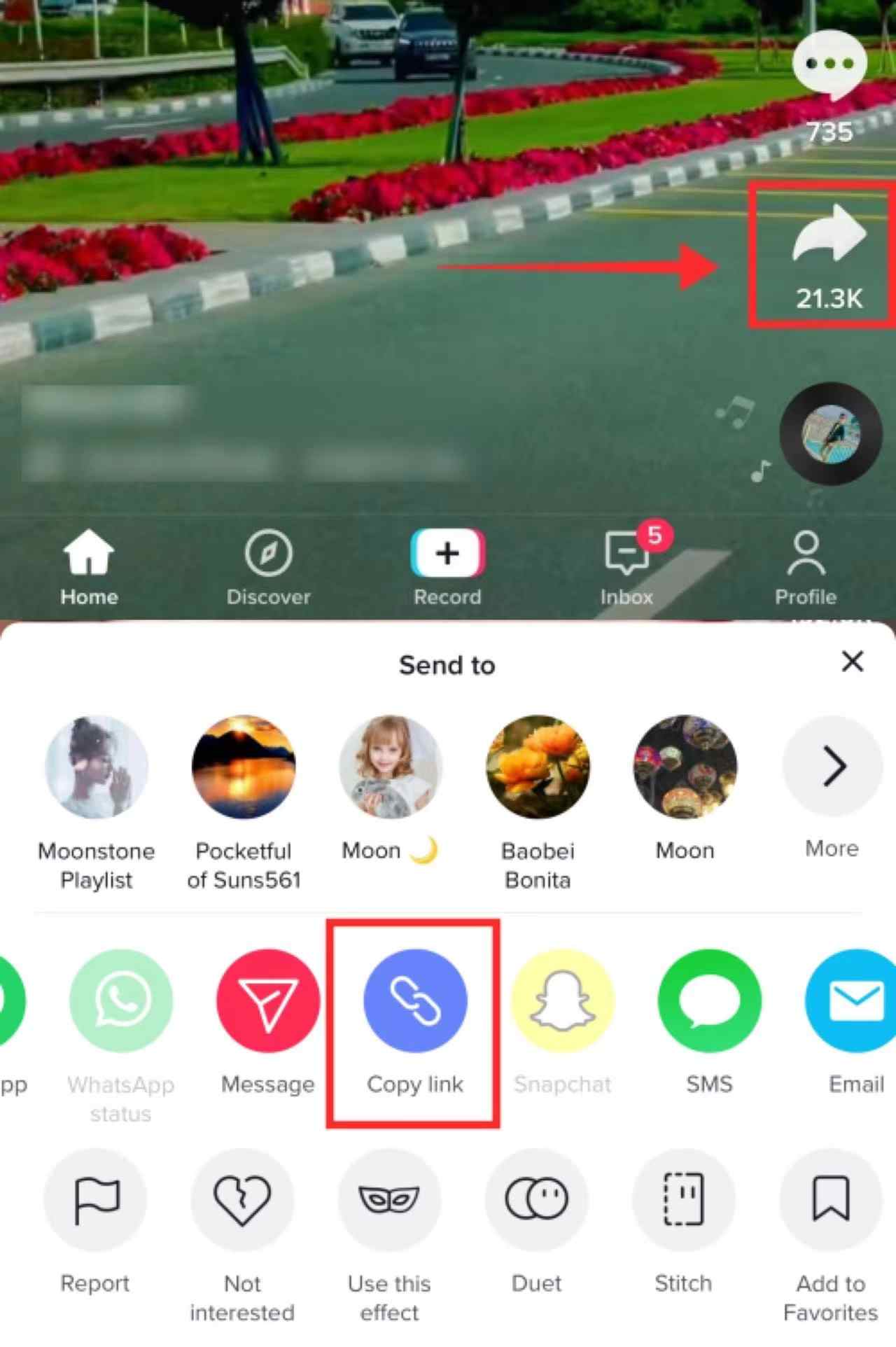 Step 2.Open a specific website to download TikTok. Let's take iMyFone TopClipper as an example. Just download it from your broswer, then launch it and choose Remove Watermark mode.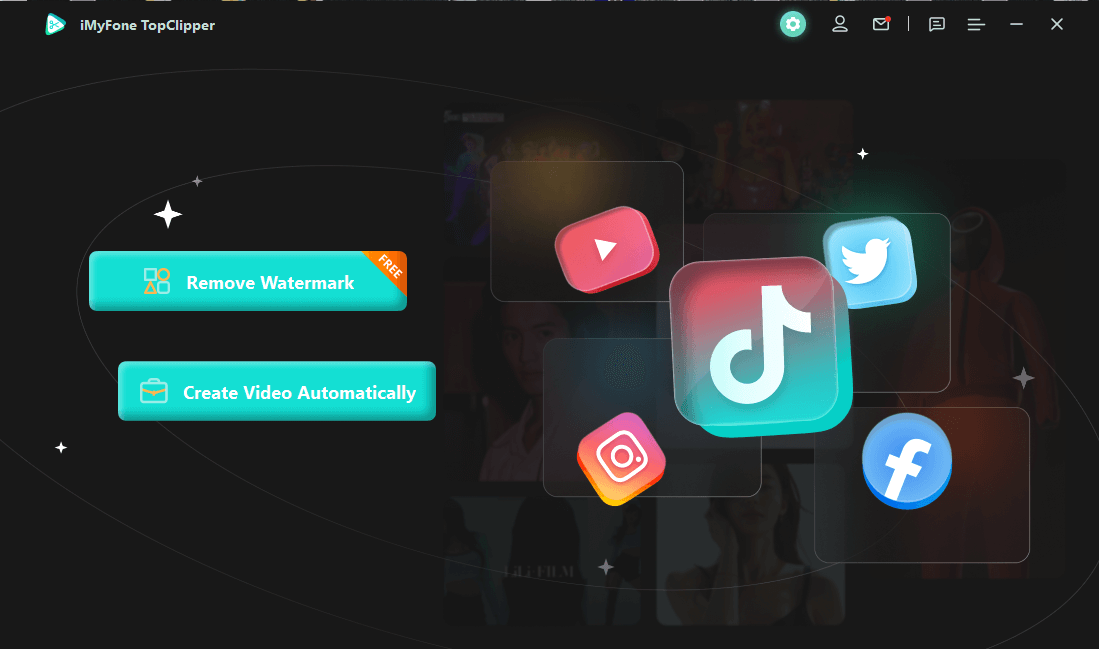 Step 3.Paste the link you've copied before, and then click Search.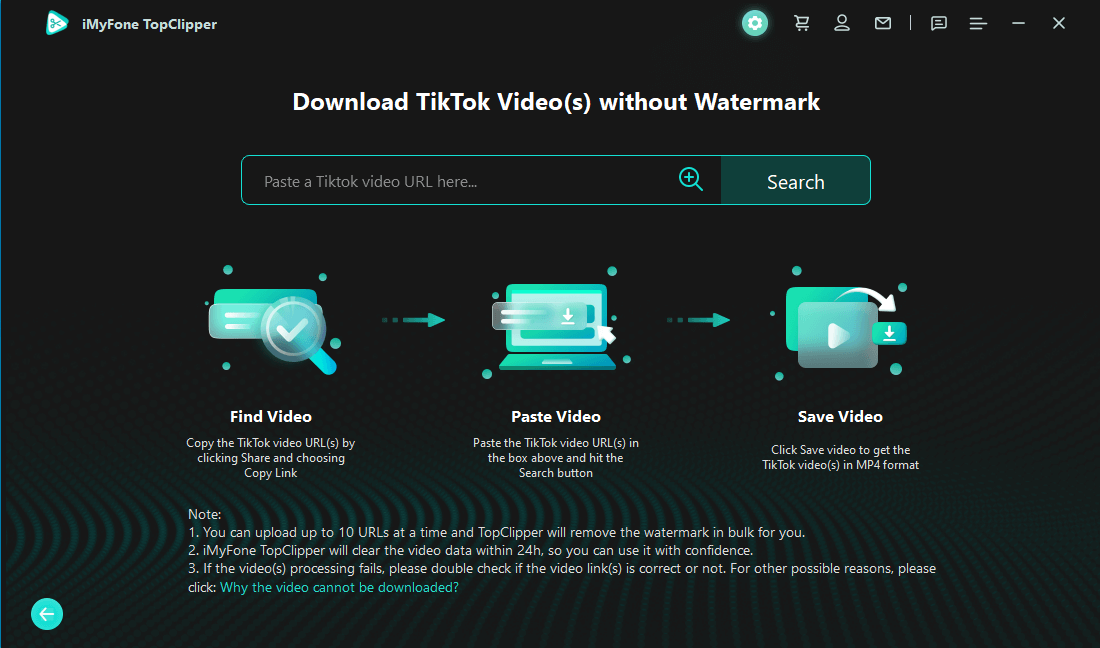 Step 4.You need to wait for a while. TopClipper will remove your TikTok watermark.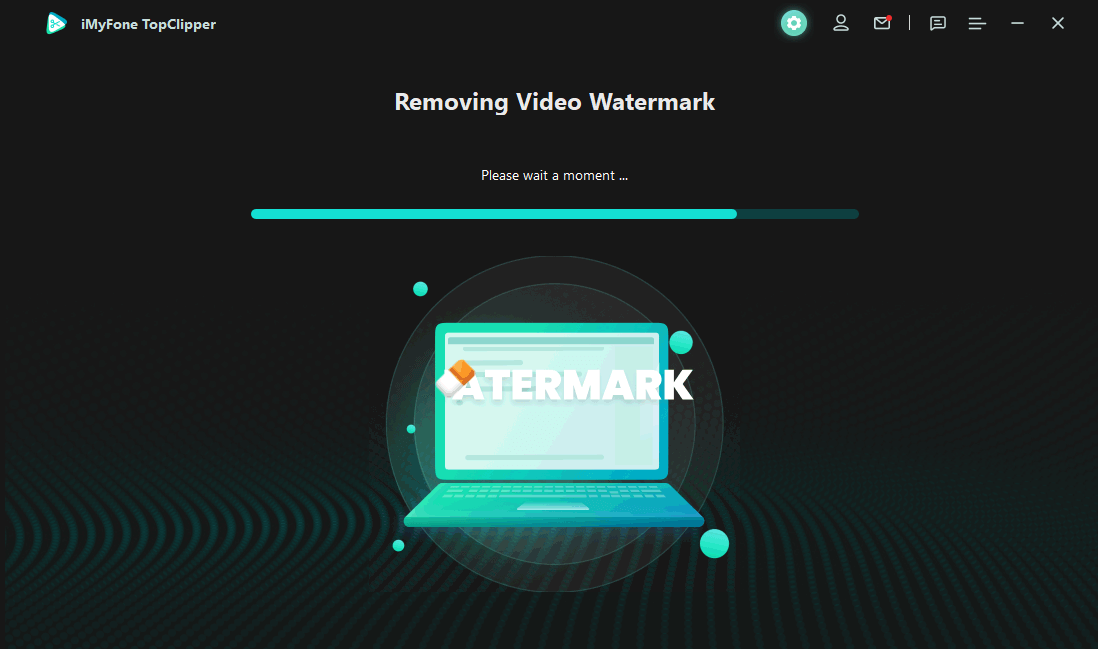 Step 5.Finally, you can preview your video. Click Save Video. You can also click Start Creating to make a new TikTok video.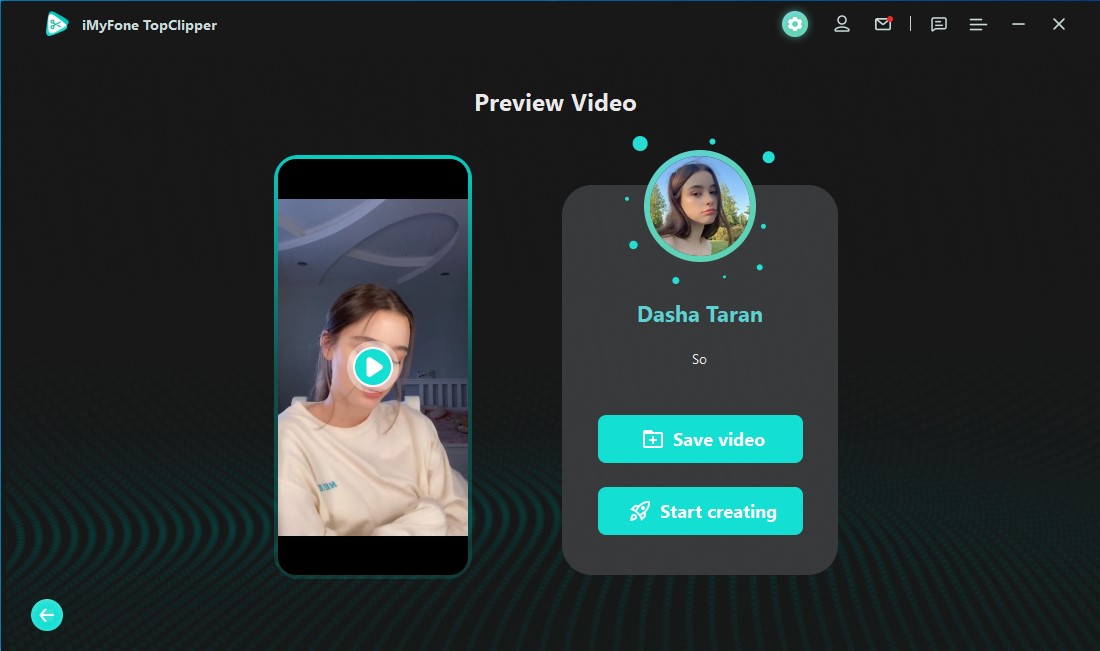 It is quite easy, isn't it? With only a few clicks, you can download or save TikTok Videos without watermark. If you still can't use it proficiently, then you can follow our video tutorial. And, if you are interested in this unbelievable tool, you can view its features below.
Key features of iMyFone TopClipper:
Remove TikTok watermark with just a few clicks in a few seconds.
Allows you to download watermark-free TikTok videos without losing any quality but keeping high resolution.
Help you get free TikTok likes and more views by creating videos automatically.
Help you create trending videos and get on TikTok fyp (For You page) easily.
---
2. Phone is Nearby
If your comuuter isn't around you, you can also download an app called SnapTik. It is a free app that can help you download TikTok videos without watermarks online. But sadly, it is only available for Android devices. Here is a simple tutorial.
Step 1.Download SnapTik and lunch it. Then, choose a video you want to download from TikTok, and copy its link.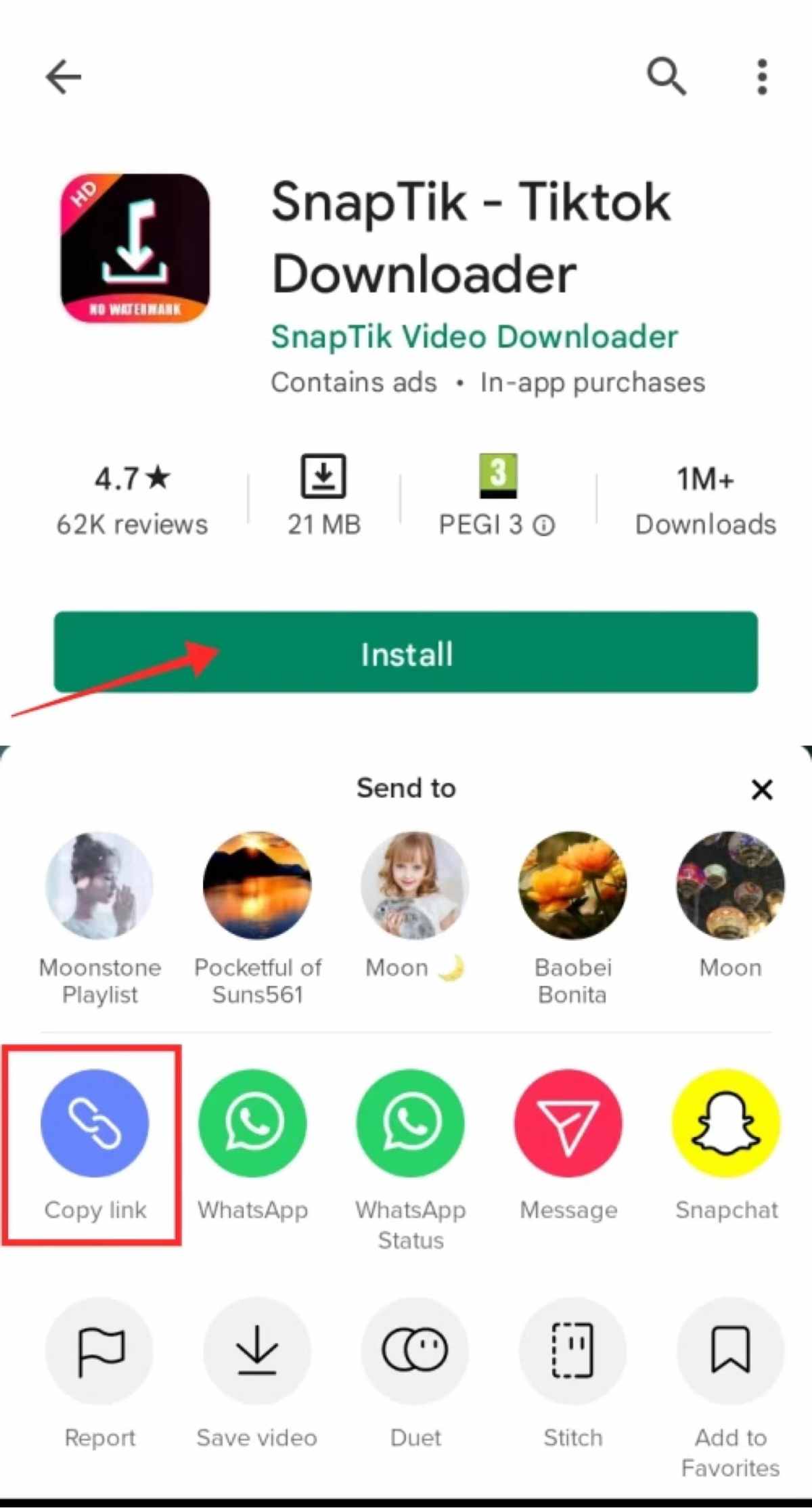 Step 2.Paste the video link to SnapTik and then, you can download the video without watermark.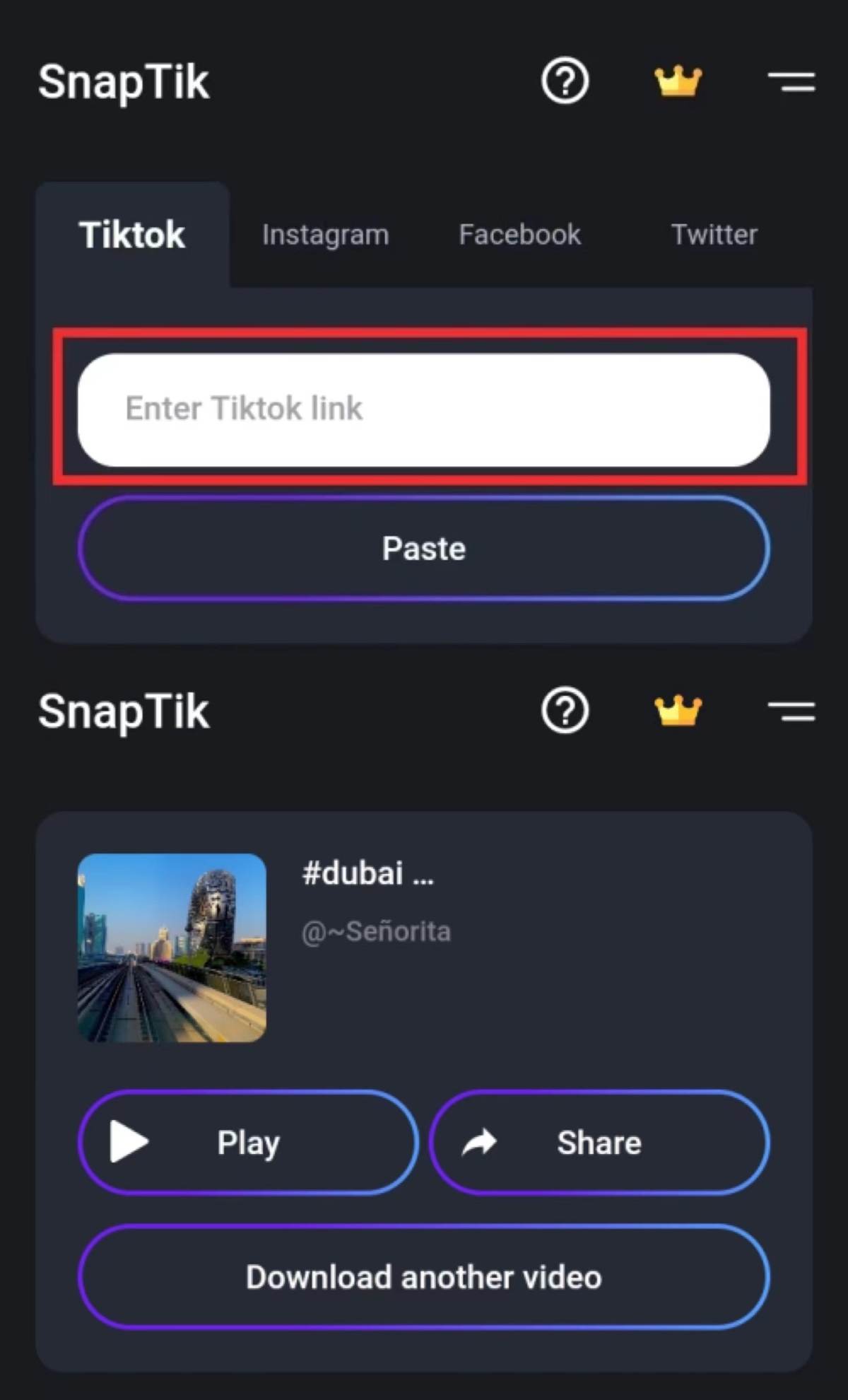 Note
It provides you 3 different paths to download your videos. You need to choose one of them to download the TikTok videos.
It takes no fees, but has some ads while using. If you mind this, you can take another app to achieve your purpose.
03

Save as a Live Photo [iOS Supported]
Easy to use:



If your phone is iOS device, you can use this way to remove TikTok watermark freely. And, the steps are as follows.
Step 1.Choose a video you want to remove its watermark, and tap on Share button on TikTok. Then, select Live photo.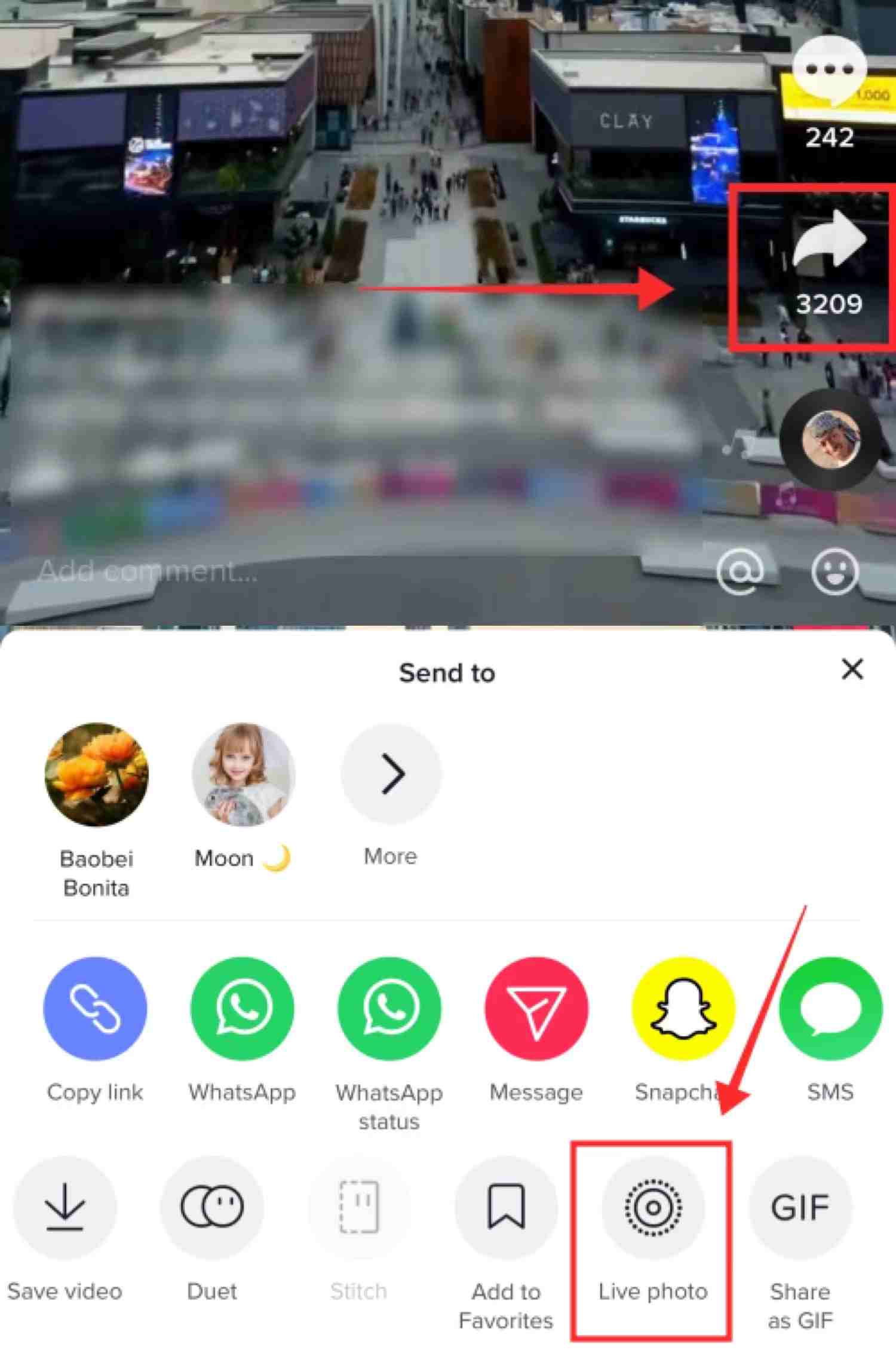 Step 2.Next, the video will be saved as a live photo in your camera roll. You need to open Photos on your iPhone.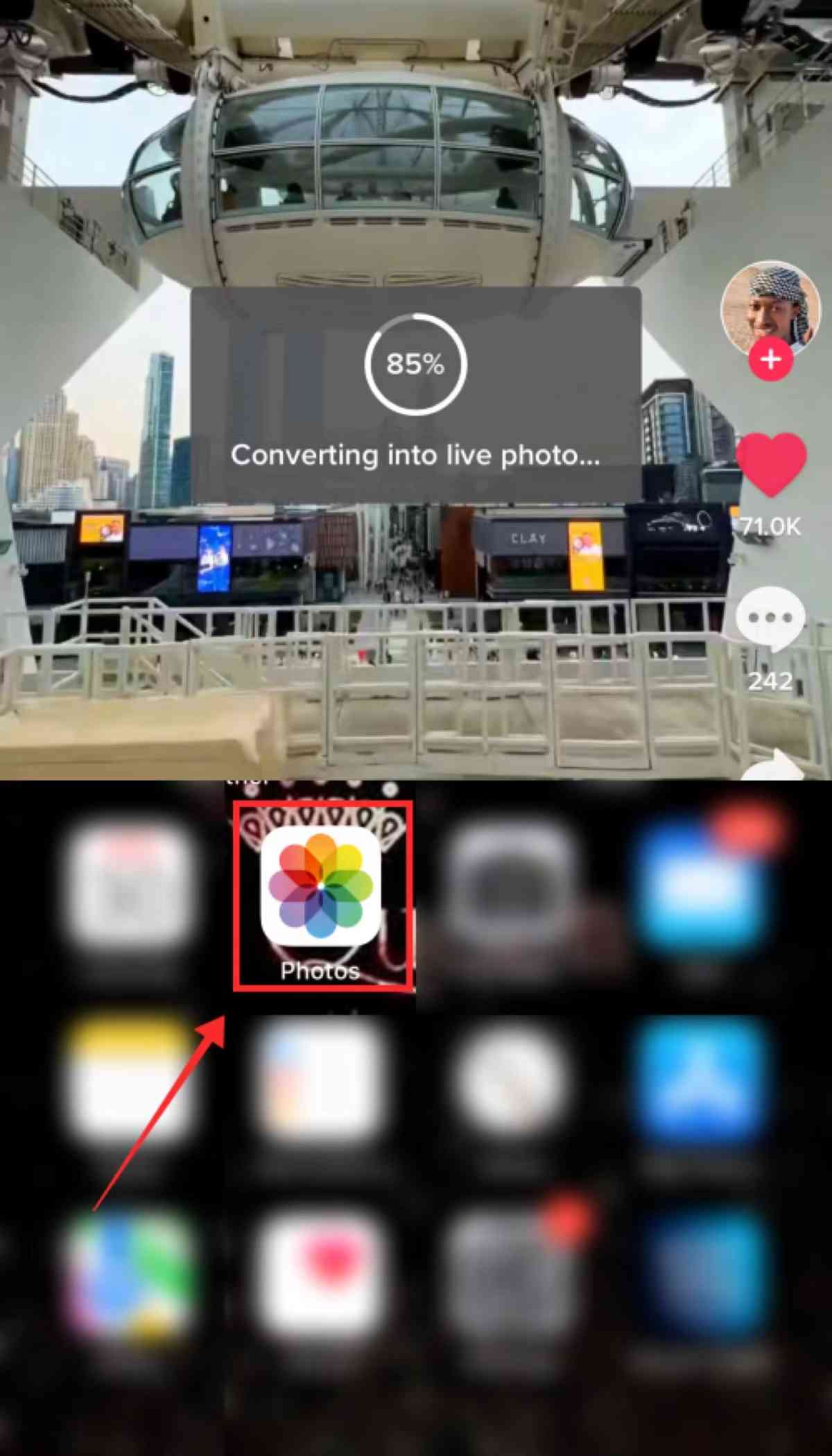 Step 3.After selecting the live photo from the library, tap on the box with an upward-facing arrow button. Finally, select Save as Video.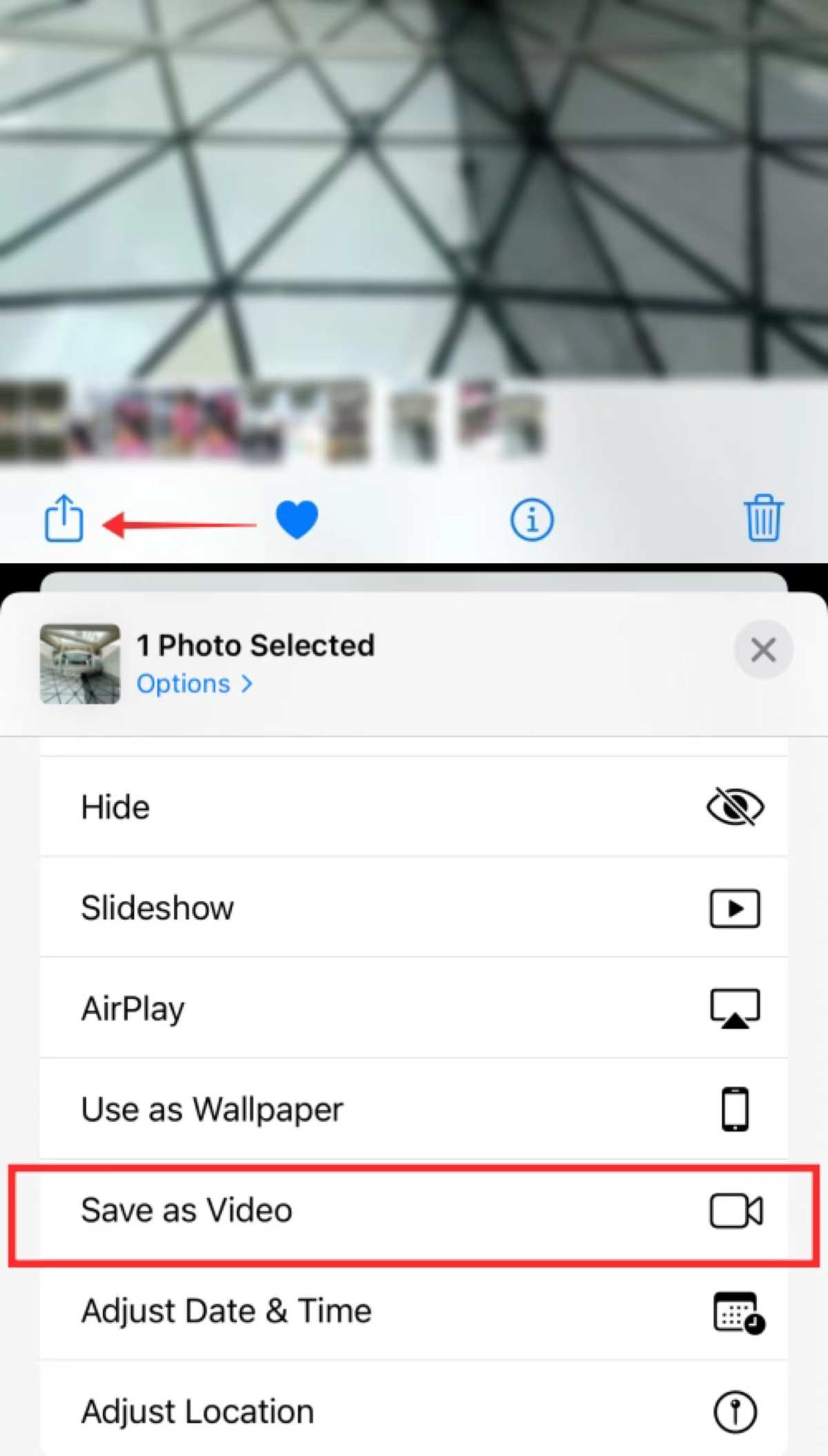 04

Cover Up with Stickers
Easy to use:



You can There are so many apps that allow you to mask watermarks with stickers, text, or other images on tiktok videos. However, you can also use TikTok to add a sticker to cover up the watermark. It is quite easy to find this button.You can also set a timer by taping on the sticker and taping on Set Duration.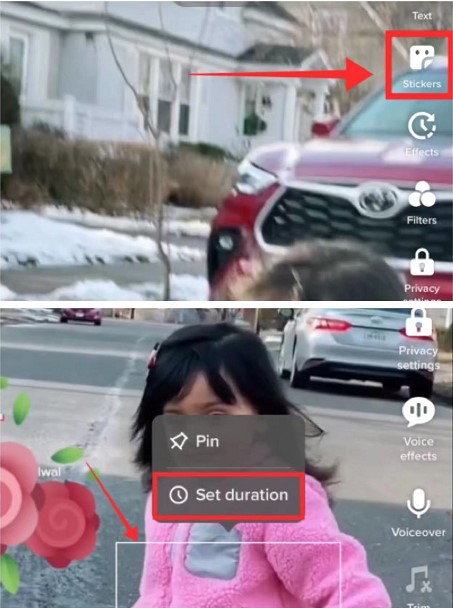 05

Add a Similar Blur Layer
Easy to use:


To add a similar blur layer, you may need a third party tool for help. You can download KAPWING, a helpful tool, which is totally for free. It can be said that, not only can you add a similar blur layer on your videos, but also you can do the samething from other platforms. As it has a full guide for users, you can go to its websites to view more details.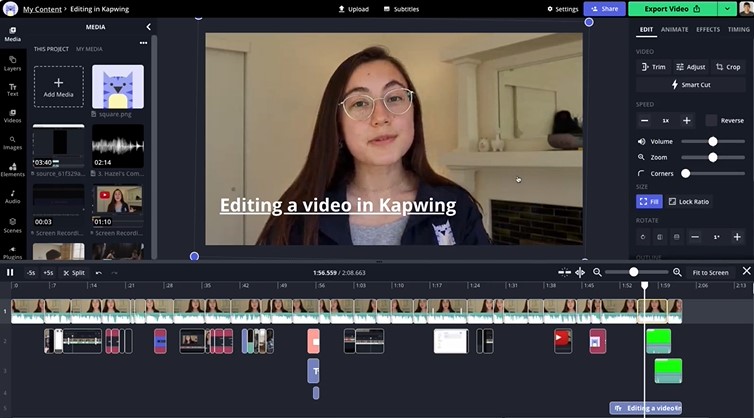 06

Pixelate the Watermark
Easy to use:


Acutally, you can remove watermark from saved videos via using related apps. Let's take iOS users as an exmaple, you can download an app named Video Eraser - Remove Logo from Apple Store. Due to the complexity of this method, you can search the tutorial from Google.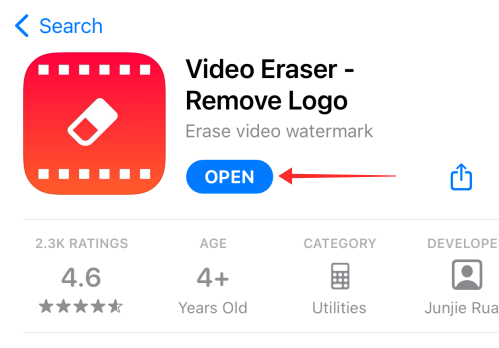 Part 2. People Also Ask about Removing TikTok Watermark for Free
1

Is It legal to Remove TikTok Watermark?
As long as you do the 2 steps below, it is legal to remove TikTok watermark.
Don't use other people's videos for commercial purposes.
Don't remove watermark of the videos that have copyrights.
2

What Should I Do after Removing TikTok Watermark?
First, keep copyright in mind after removing watermark. If you want to repost someone else' s video, but do not want a watermark on it, please notify the original owner in advance. Or, if you can't contact the original owner, you can make notes at the bottom of the video when you repost it.
3

Can I Remove TikTok Watermark Offline?
Acutally, you can't. Beacuse downloading TikTok videos are required before removing watermarks. Cellular data or Wi-Fi networks are required when downloading videos.But, if you're already downloaded videos, you can use any of the methods mentioned above.
Conclusion
If you use TikTok frequently, you may wander how to remove TikTok watermark for free. And you are lucky to find this post. We provide 6 online methods and some tips for you. If you think this post is useful, don't forget to share it with your friends.