[SSSTIK Review] Which is the Best TikTok Downloader
Category: Videos Maker
4 mins read
This article aims to help you choose the best tool to download TikTok videos without watermark. We will first review the recently popular TiKTok downloader. Then, another very useful alternative tool will also be introduced in detail in this article. If you want to harvest the best watermark removal tool, then please read the following carefully.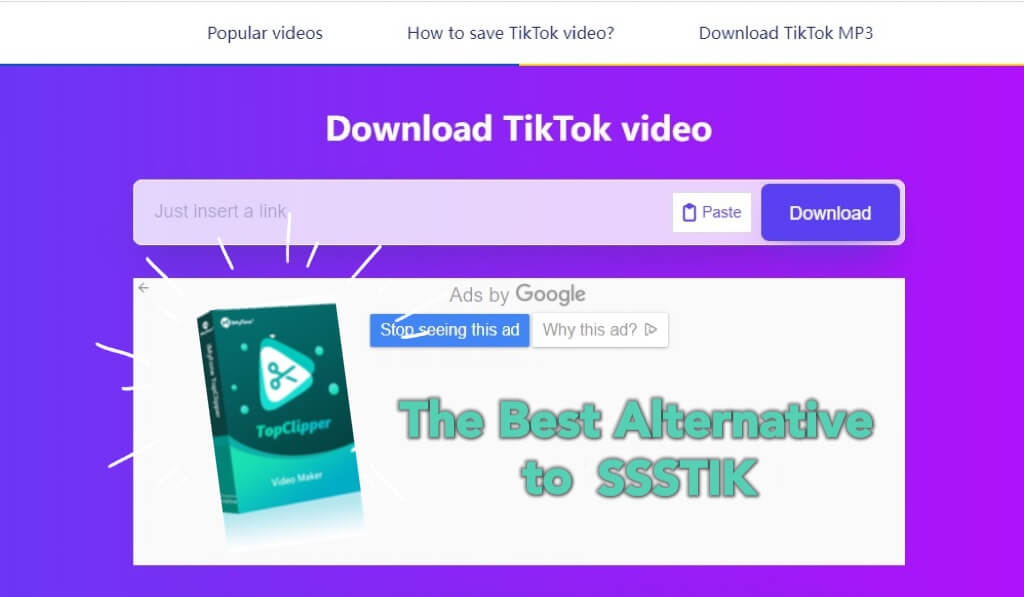 All-in-One Video Downloader & Editor for TikTok/ YouTube/ Twitter/ Instagram Video
Part 1. Everything about SSSTIK
SSSTIK is an online downloader without any restriction on downloading TikTok videos. This video downloader is quite different from other downloading apps, it can download TikTok videos wihtout watermark. And this feature make it stand out from many types of video downloaders. You can download this app on Apple Store or Google Play. You can even use the program through the web.
1

Key Features of SSSTIK

After knowing what is SSSTIK, you may want to know then main features of this tool. Now, you can see them below.

No Watermark: It makes the downloaded TikTok videos without watermark.
MP3 and MP4 Converter: It enables you to save videos and convert them to MP3 or MP4 files freely.
Safety Level: It provides end-to-end data encryption on the site to protect your privacy and make you feel 100% secure.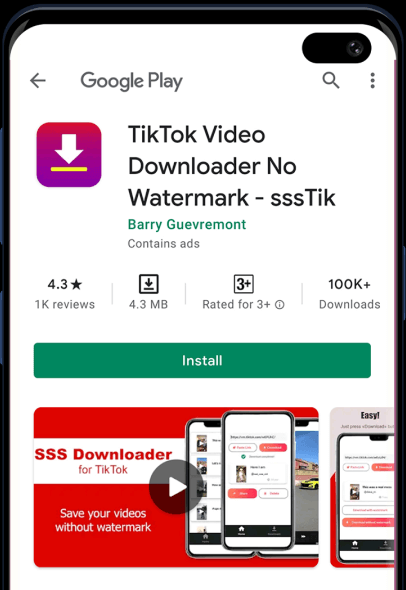 2

Pros and Cons of SSSTIK

You can take a look on pros and cons below to get a deep insight of SSSTIK. This may help you to decide wether to use this tool or not.
Its interface is user-friendly.
It can extract audio from videos.
Videos can be downloaded for free.
It has security issues. Its downloader apk is not stable.
The video it outputs is not of high quality.
It has a lot of ads.
As it is sometimes not safe, so, free online downloaders may use inappropriate ads and malware to monetize the service. And, the second downside means that you cannot use sssTikTok to select video resolutions or adjust file formats. In most cases, the video you download is of poor quality and limited to HD.
3

Tutorial of Using SSSTIK

It is easy to use this app. Therefore, we will show you all the steps in text form.

Step 1. Find a video that you want to save to your mobile phone or computer.
Step 2. Tap Share and then tap Copy link to copy the link of the video.
Step 3. Paste the link in the text field of sssTikTok and tap on Download.

4

Related Reviews of SSSTIK

We will show you some reviews of SSSTIK from Apple Store and Google Play. You can decide whether to use this tool by commenting below.

Reviews from Apple Store: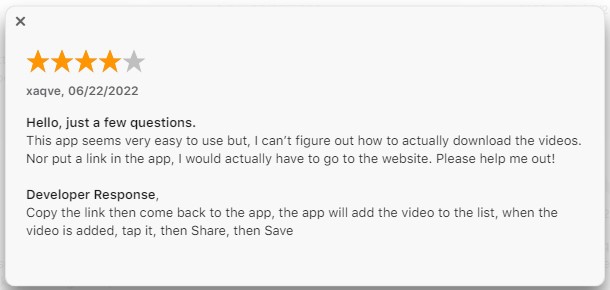 Reviews from Google Play: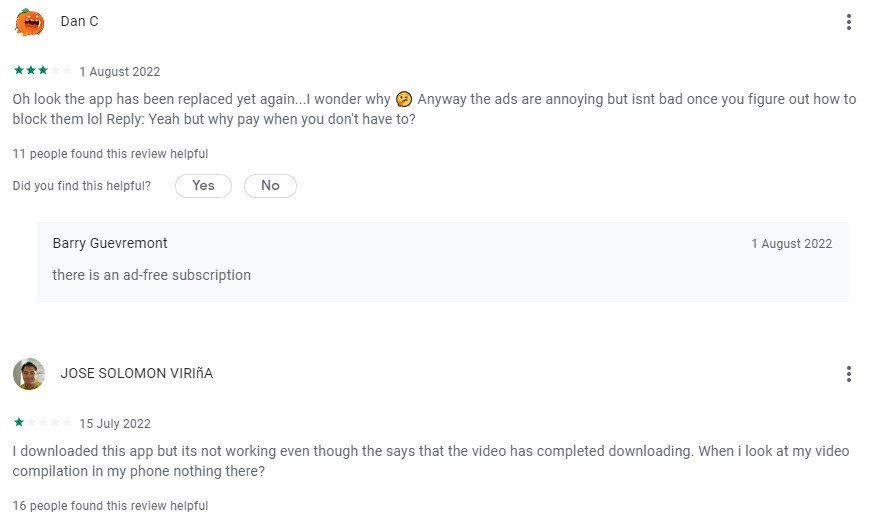 Part 2. The Best Alternative to SSSTIK - iMyFone TopClipper
When it comes to the best app to download TikTok videos without watermark, iMyFone TopClipper will be your first choice. Before introducing it in detail, let's see the comparison table of these two tools.
iMyFone TopClipper is the alternative tool to SSSTIK since its release. Not only does this tool receive many good reviews, but also it has a full guide to beginners. You can learn to use this tool step by step with the tutorial. Here are key features of this excellent automatic video maker!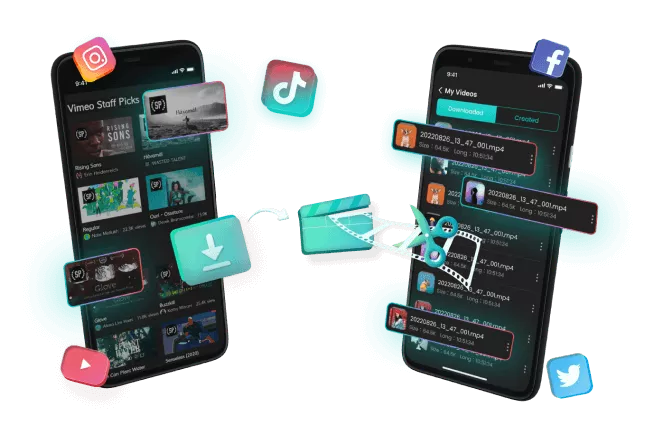 Key Features:
Remove TikTok watermark for free with a few simple clicks.
Help you get more free likes as well as followers on TikTok.
Download TikTok videos without losing the quailty and every frame.
Recreate videos automatically without any technical skillsand expertise.
1

Full Guide of Using iMyFone TopClipper

Perhaps you may not be familiar with this automatic video maker, so we will provide not only a video tutorial, but also a graphic explanation of the steps for you.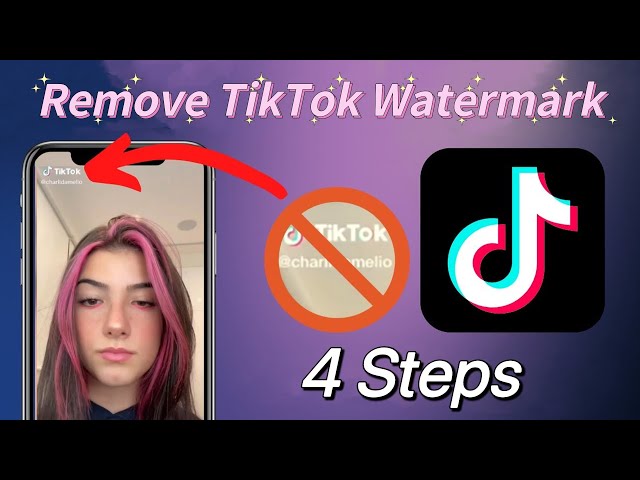 Step 1. Install and launch iMyFone TopClipper, select Remove Watermark mode.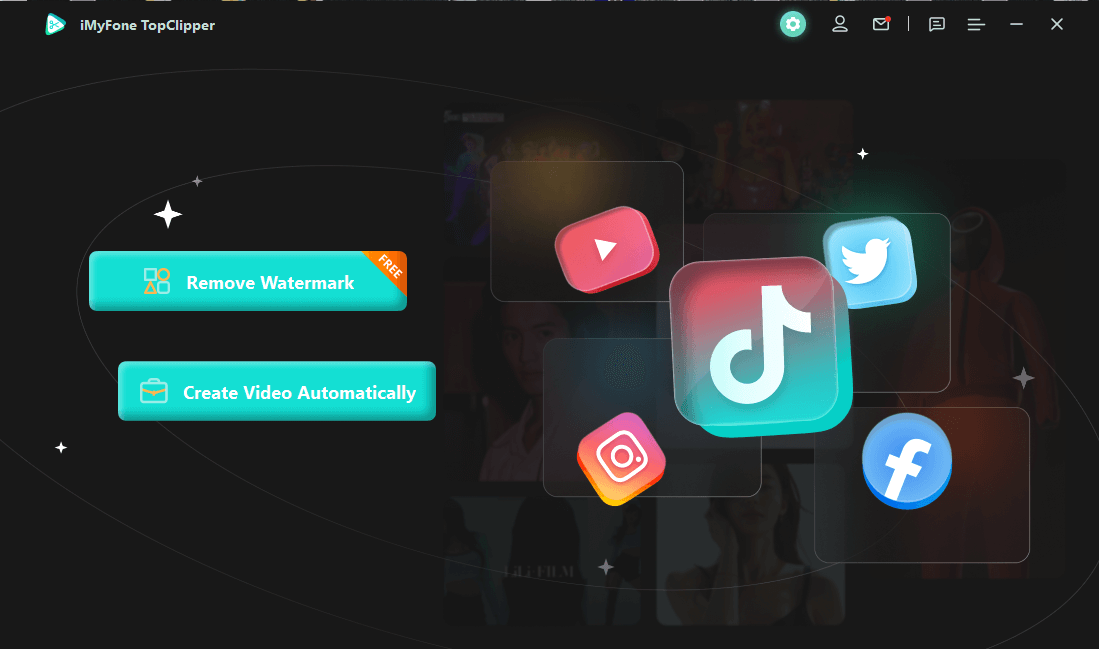 Step 2. Choose a TikTok video and copy its URL. Then, paste its URL into the search box and click Search.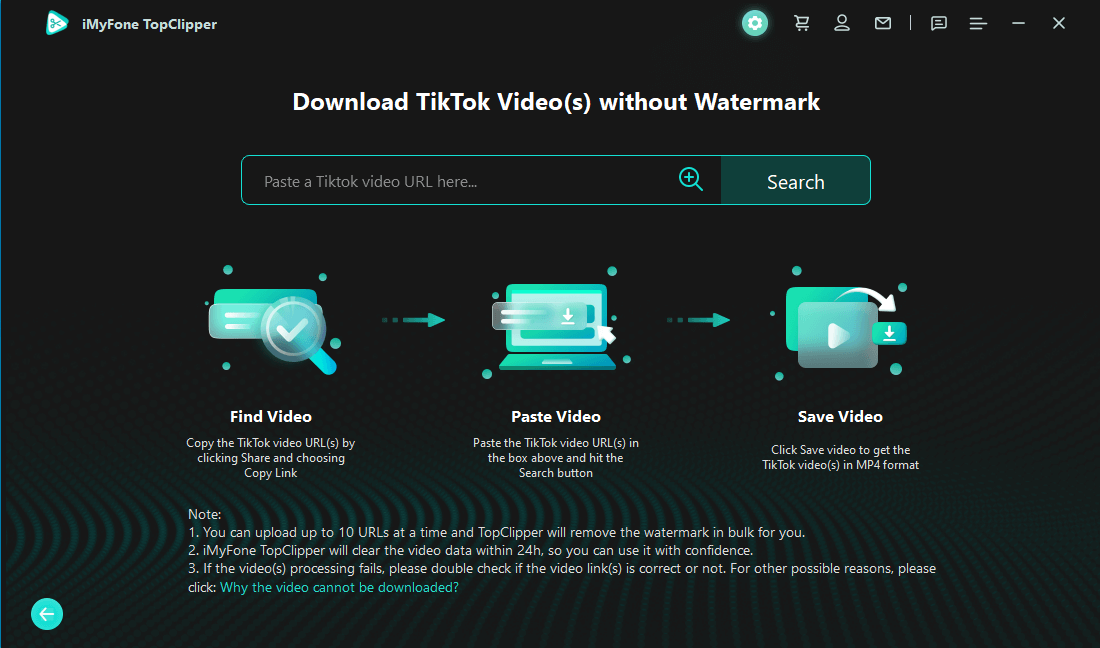 Step 3. TopClipper will then extract the parameters of your video. The whole process will take a few minutes.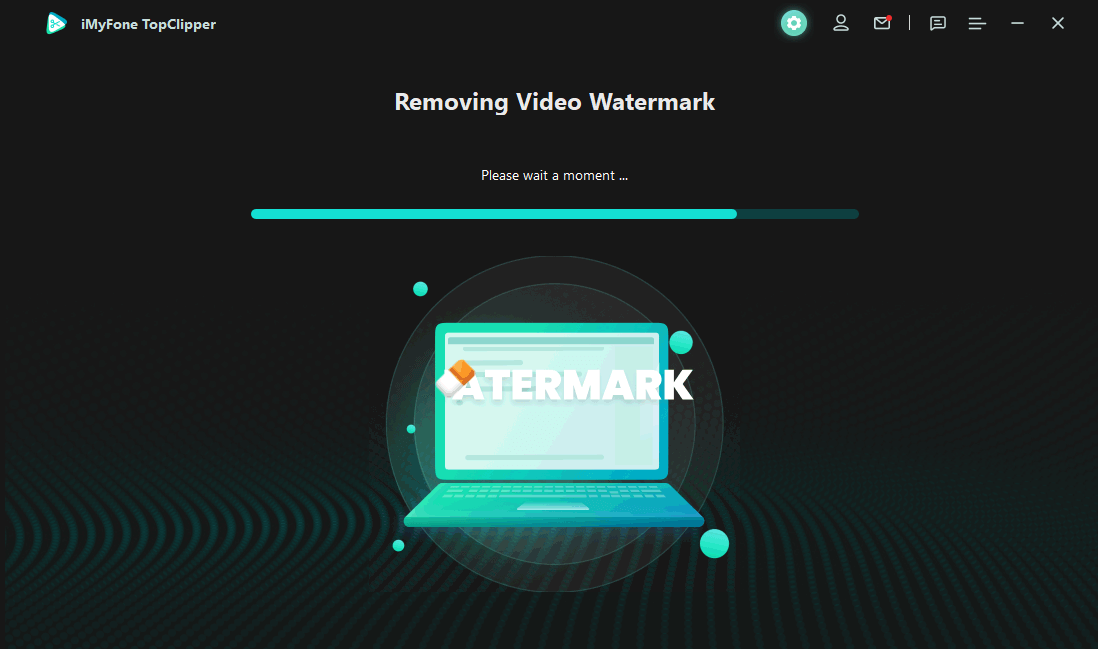 Step 4. After parsing is complete, you can preview your video to check the effect. Then click Save Video. You can also click Start Creating to recreate a new TikTok video.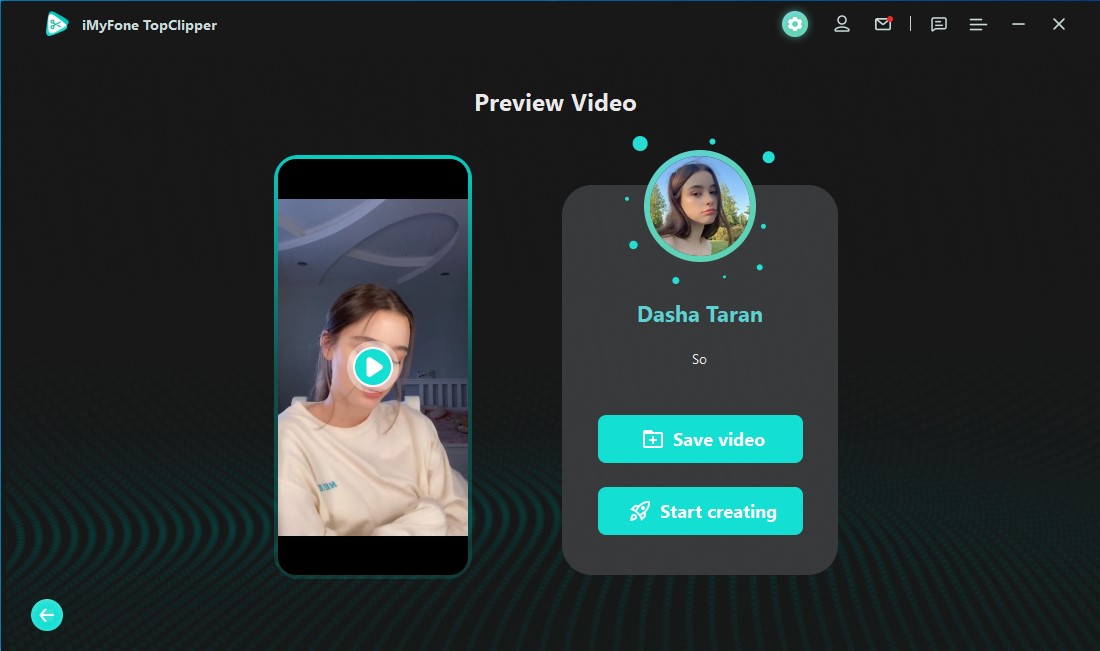 2

FAQs about the Alternative of SSSTIK
1

Can I Crop the Video Directly after Removing TikTok Watermark?

Yes, after removing TikTok watermark, you can click Start Creating on the video preview page, then you can make your new video automatically. This is the unique features of iMyFone TopClipper.
2

What Does the URL Uploaded by the Feature of Removing Watermark Refer to?

Well, it's just a share link of of the Tiktok video. you can get a share link and use it by the steps below:

Step 1. Open TikTok on your phone or the web page on your browser.
Step 2. Choose any video you want to download and click the Share button.
Step 3. Click Copy Link and paste it into the search box. Then, click Search.
3

Why Does My Video Fail to Download?

There are many reasons why the download fails. If these videos are private, deleted or restricted to one country, then you may fail to download your videos. Please make sure your link of a video is correct and public.
Conclusion
After reading this article, you must have a good idea of ​​which watermark removal tool is best for you. There is no doubt that iMyFone TopClipper will be your first choice. After you remove the watermark, you can also process this watermark-free video. You can quickly get a new TikTok video without any video editing skills. It has algorithm assistance and can help you beat the TikTok algorithm. Come and try it now!