[Solved] How to Enable TikTok Privacy and Safety Settings
Category: Videos Maker
3 mins read
Why does TikTok have privacy and safety settings? The answer is quite easy. As more and more people use TikTok, officials have to formulate corresponding system settings for people of different ages. After all, there are still many minors using TikTok. So, we will introduce the some important part of TikTok privacy and safety settings as well as some bonus tips on recreating videos in this post.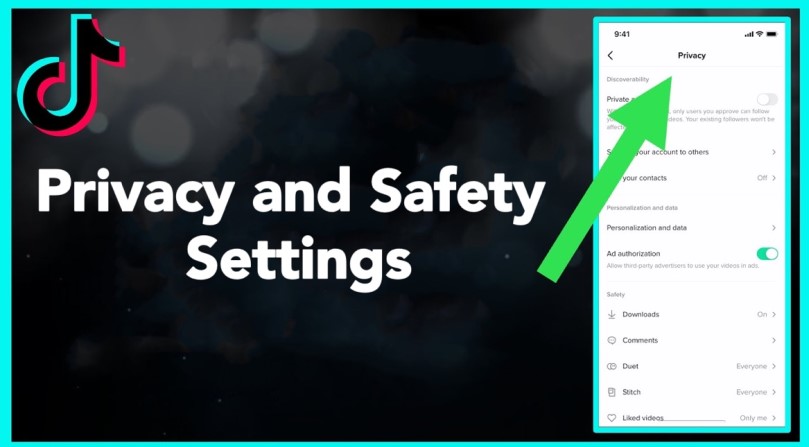 Part 1. What are TikTok Privacy and Safety Settings
TikTok privacy and safety settings are started out to protect adults only, and new ones were gradually introduced. Therefore, it is important to take the time to familiarize yourself with the privacy and safety settings on apps and platforms to protect minors. After launching this new feature, some default settings vary based on the user's registration age.
Some information on TikTok's privacy settings, like how to enable them, how to block and report inappropriate content or behavior, and advice for parents will be covered in later parts.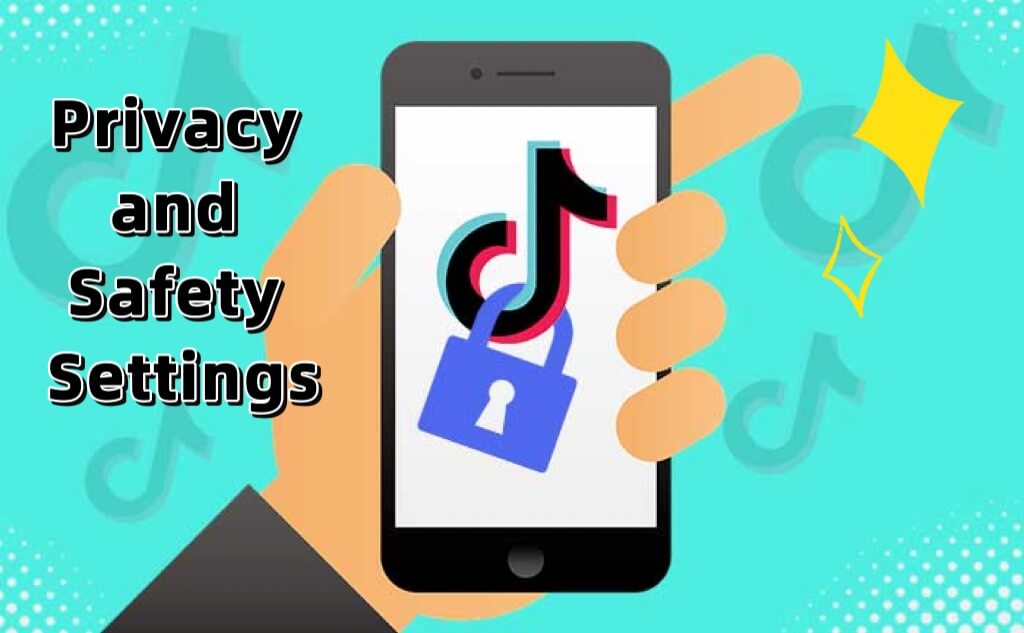 The minimum age to sign up for TikTok is 13. In Ireland, the minimum age is set at 16. For children under this age, the consent of the child's parent or guardian is required for registration.
Part 2. How to Enable TikTok Privacy and Safety Settings
1

TikTok Account Privacy

From January 2021, TikTok set the account of users under the age of 16 to private by default, and only users over this age will be set to public. A private account means that you have to approve people who can follow your account and watch your videos. You can go to "Privacy" -> "Privacy account" to decide whether to hide your account. All TikTok users can view your profile picture, username and bio despite using a private account. Therefore, it is best not to reveal any personal or sensitive information. And, users under the age of 16 can choose to switch to a public account, too.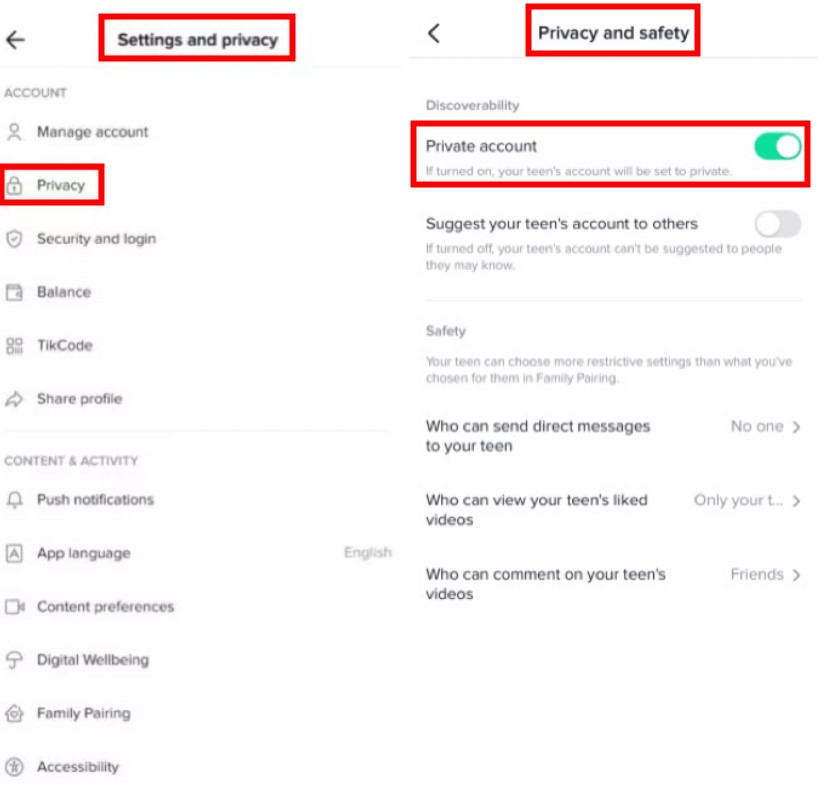 2

TikTok Videos Downloads

If you want to allow people to download your videos, then you need to turn on this setting. Go to "Settings and Privacy" -> "Privacy", scroll down until you see the "SAFETY", then tap on "Allow your videos to be downloaded". Quite easy, right? Just make sure this feature is turned on. But if you don't want to let people download your videos, then you can turn it off. Just like the picture below.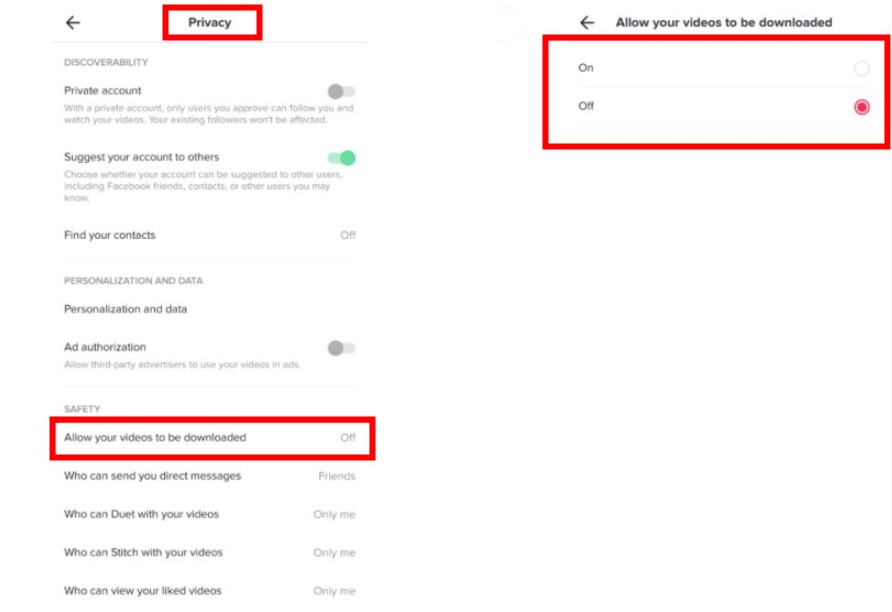 3

TikTok Video Comments

TikTok privacy and safety settings depend on the age of the user. Even the comment settings are the same. For example, users under 16 will default to "Friends", which means that only people who follow this user can comment on their videos. Of course, this can also be changed to "No one", but not to "Everyone". For users over 16, the default setting for comments is "Everyone", which you can change in the "Settings and Privacy" menu.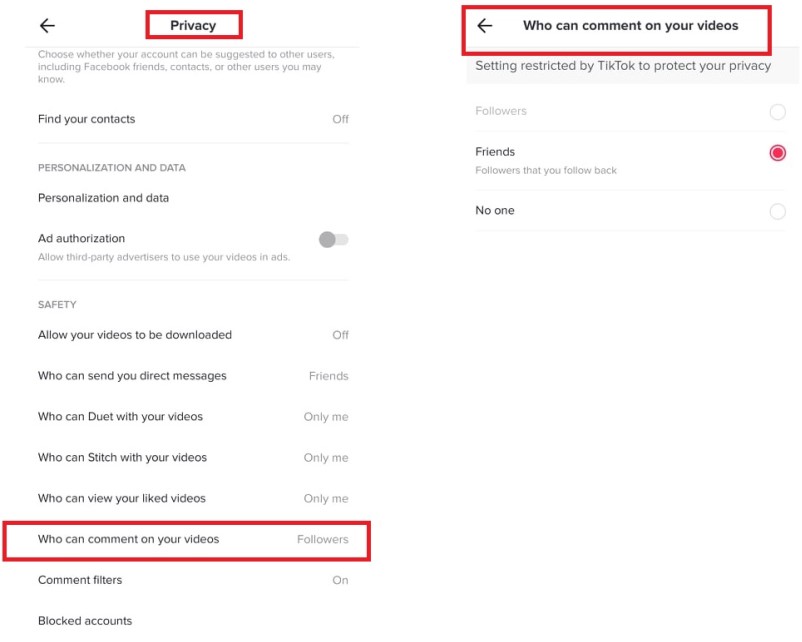 There is another way to turn on or turn off this feature. If you ready to post a video, then you can turn off comments on your video via the option below the post.
4

TikTok Duet and Stitching

TikTok's "Duet" feature allows users to respond to someone else's video by recording a video of themselves that will play alongside the original video. And, the "Stitch" feature allows users to trim a portion (up to 5 seconds) of someone else's video, then record a new ending and share the new version they made. Theses 2 features mean users can collaborate with other people who create TikTok videos, even if they don't know or follow each other. But the options for these features vary by age.

For users under 16: The "Stitch" feature is set to "No one" and can't be changed, but you can stitch other people's videos. The "Duet" feature is "No one" and cannot be changed, but users can "Duet" other people's videos.
For users aged 16-17: The features "Stitch" and "Duet" are set to "Friends". - People follow each other's accounts.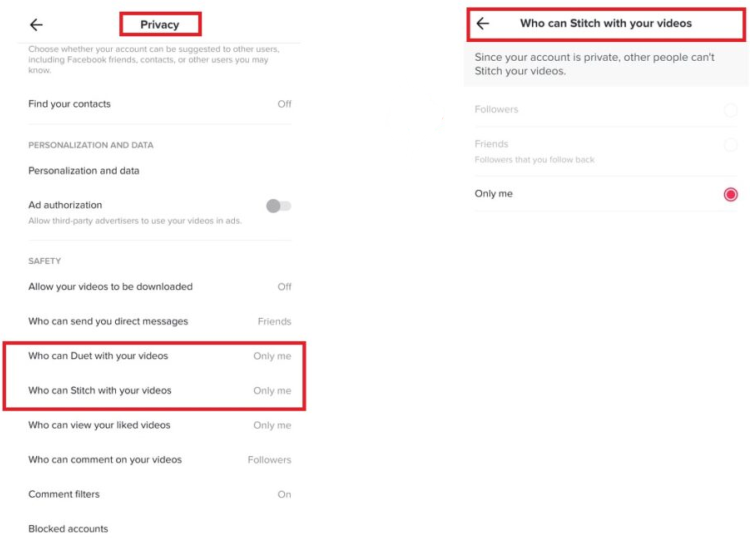 You can also recommend your account to others by turnning on the the feature "Suggest your account to others" in TikTok "Settings and privacy".
5

TikTok Blocking and Reporting

Once "Blocking" is enabled, it means that other TikTok users will not be able to watch your videos or interact with you through comments, likes, followers or direct messages.

Once "Reporting" is enabled, you can report other users, including their videos, comments, livestreams and comments, voices, and more.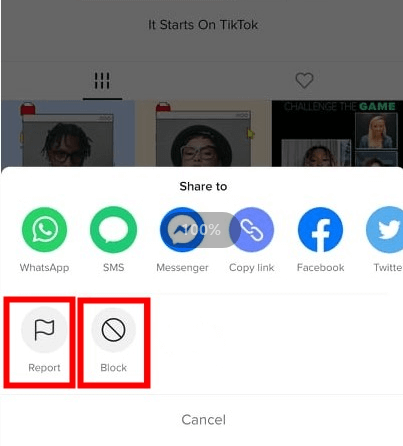 If you also want to learn more about teen privacy and safety settings, then we suggest you go the official websites of TikTok.
Bonus Tips: Best Video Recreator When TikTok Privacy and Safety Settings are Turned Off - iMyFone TopClipper
Actually, it is quite easy to download videos when TikTok privacy and safety settings are turned off. All you need to do is to click the "Save video" button on your screen. So, the question is that how to create a new video after saving the previous one? Can you recreate a video as popular as your previously saved video? Based on these questions, we introduce iMyFone TopClipper to help you figure them out.
iMyFone Topclipper is a new-released video re-editing tool that attracted a lot of people. Its powerful functions lie in not only helping re-edit popular videos both easily and safely, but also removing TikTok watermark without violating any terms. Let's move further to its detailed steps!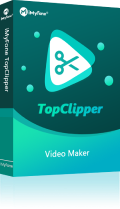 1,000,000+ Downloads
Key features of iMyFone TopClipper:
10% OFF Coupon Code: TC10OFF
First of all, let's watch a tutorial video to help you understand further.
Next, the detailed steps are offered as follows.
Step 1. Launch iMyFone TopClipper and open "Create Video Automatically" mode.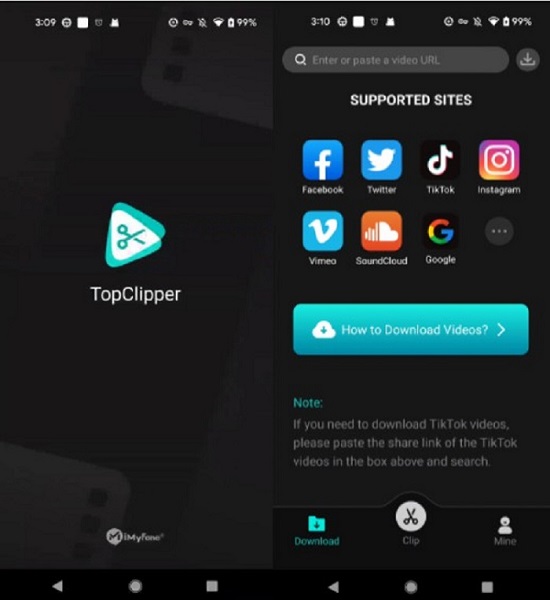 100% Free, 100% Working! A Tool Full of Surprises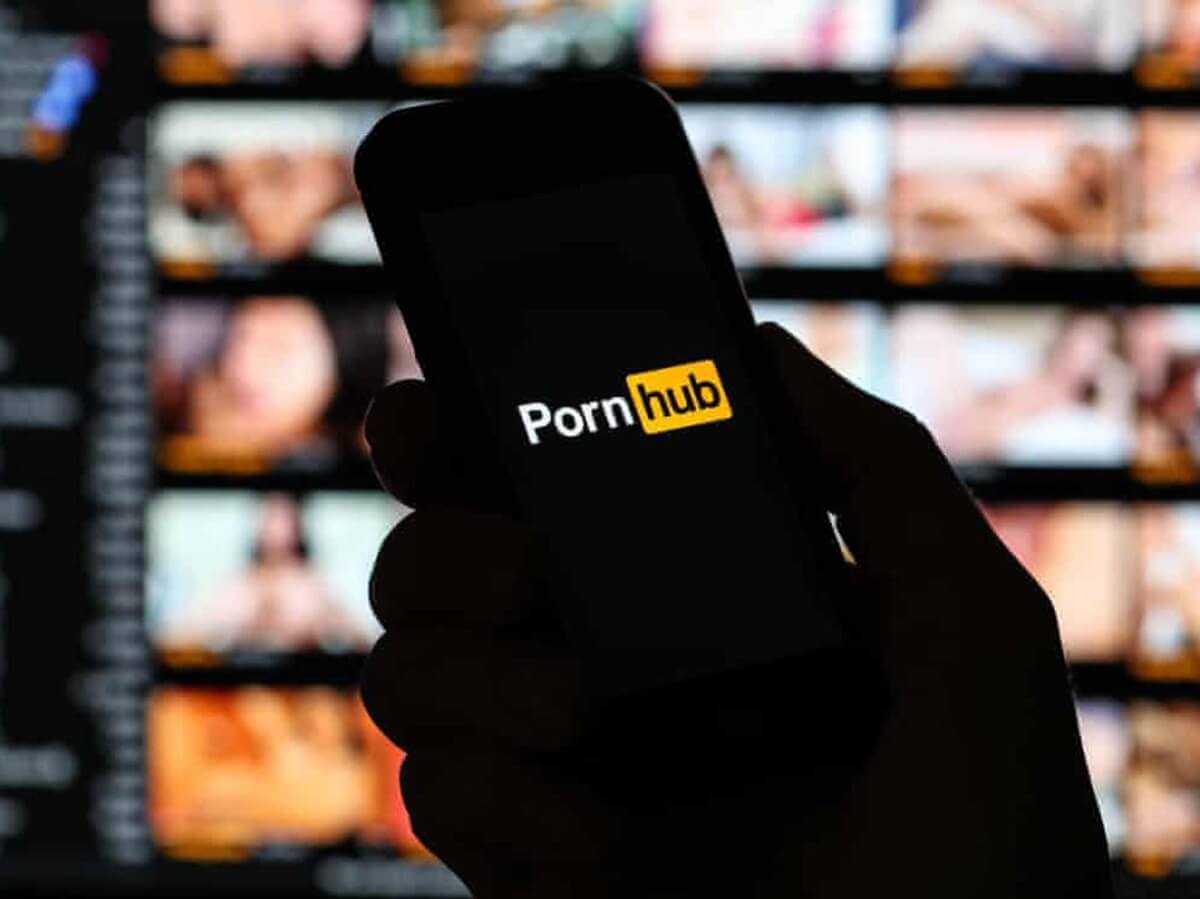 Step 2. Click on "+Add video" and upload a video presente as the format of MP4.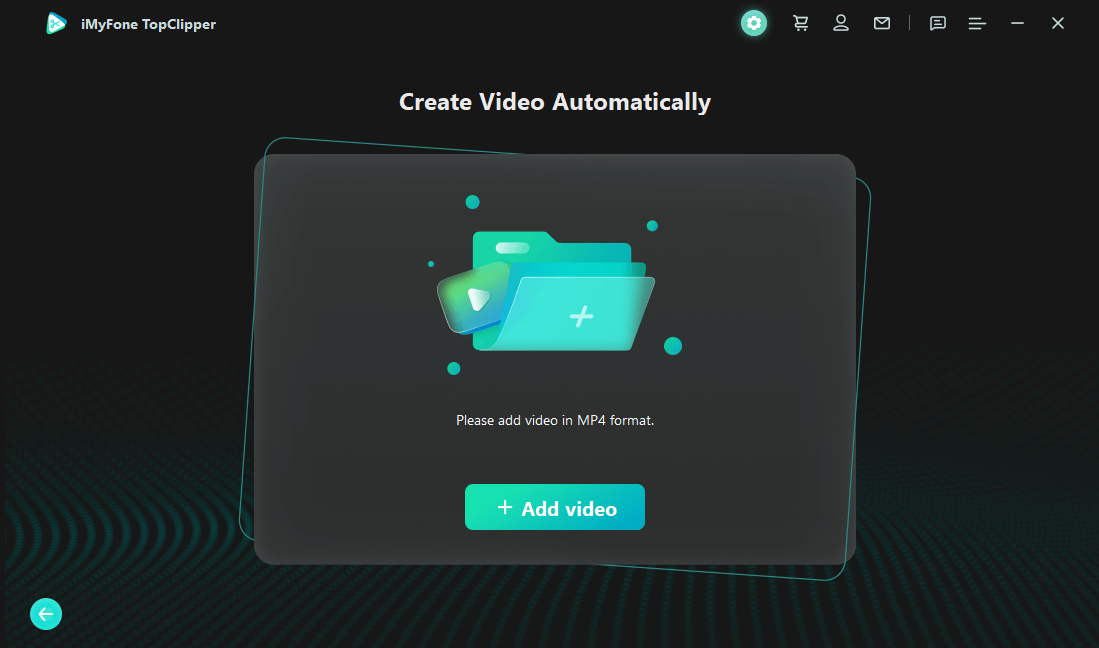 Step 3. Check the video information, then click "Start". The video restarting process starts!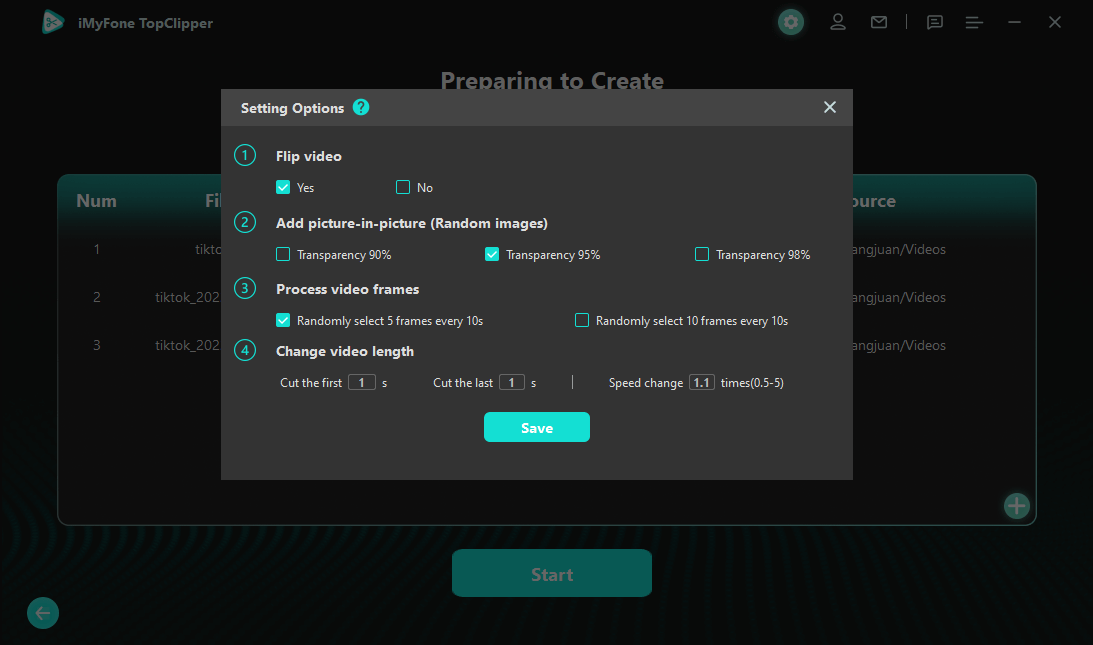 Video decoration is also supported. Just click on "Setting Options" in the upper right corner.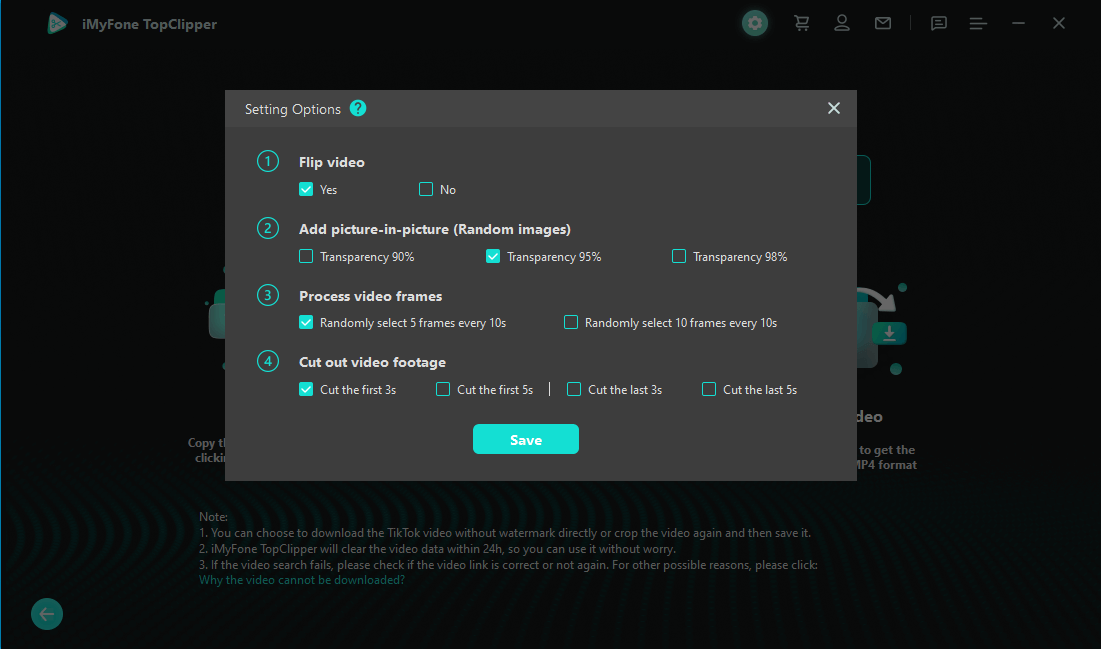 Step 4. Wait for a few moments, the video is processing!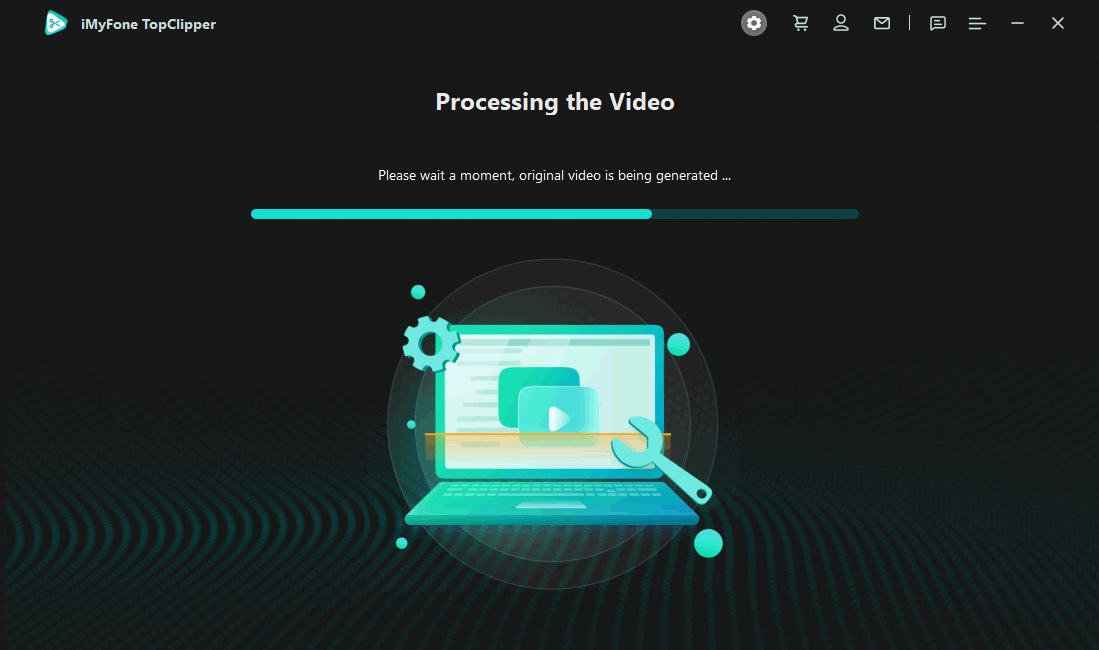 Step 5. Once done, you can preview your video and click "Save" to save your video.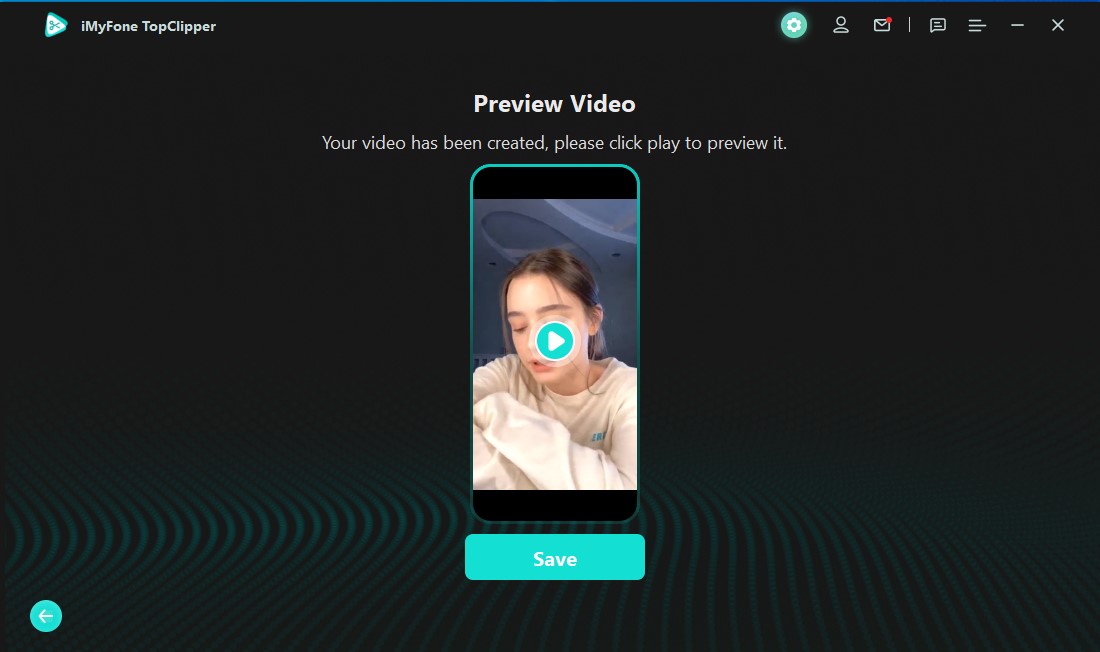 Conclusion
According to the TikTok privacy and safety settings, there are more than those mentioned above. But if you are searching for a safe and convenient video re-editing tool that will not disobey any other terms, then we highly recommend iMyFone TopClipper. It can guarantee your re-editing video to avoid TikTok algorithm. So, just download it and give it a try!